Celebrity gamer Seán McLoughlin, best known to his 29+ million YouTube subscribers as Jacksepticeye, has rebranded, expanded and relaunched his coffee line, called Top of the Mornin'. 
The line includes four different 100% arabica coffees of undisclosed origins identified by different roast levels — one light, one dark and two mediums — alongside packaged teas and associated merchandise. All the products bear images of "Sonny," the brand's cartoon sun mascot.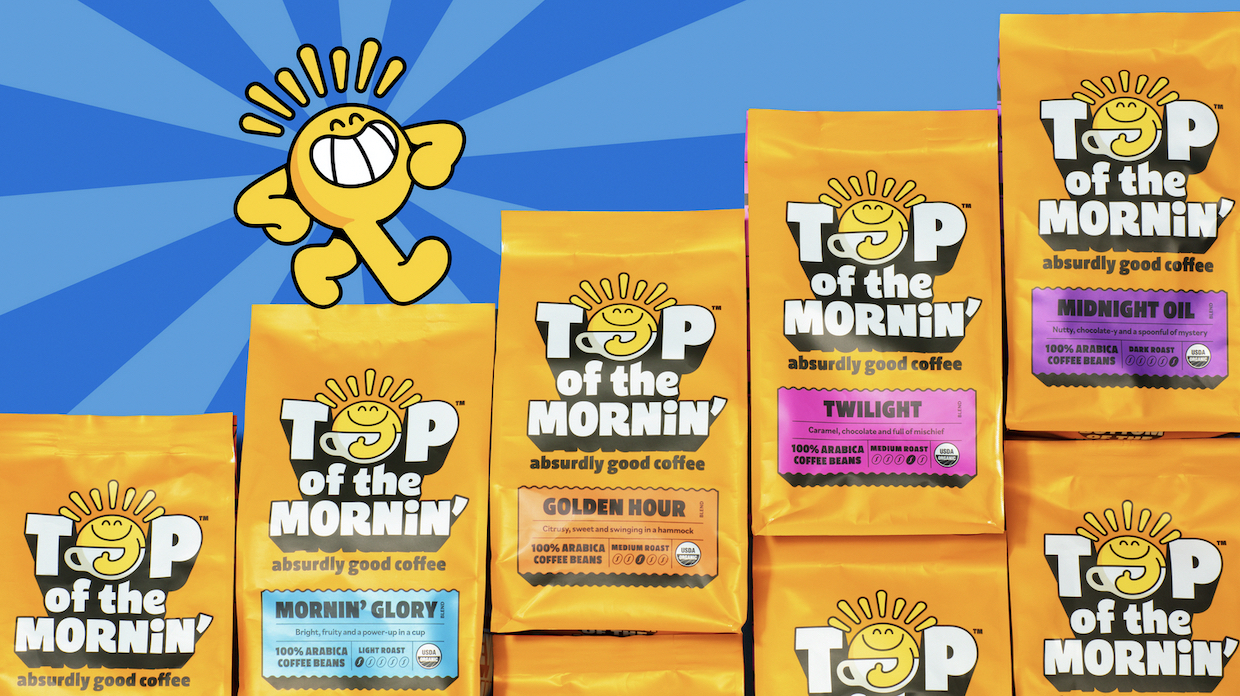 The brand, which says it intends to remove the "snobbery" and "stuffiness" associated with quality coffee, is also remarkably non-transparent about the origins of its coffee products, while also offering some ambiguous claims about sourcing and roasting.
"We work to find only responsibly, sustainably, and ethically sourced beans. This means we look into the grower and try to get to know their story," the brand states in its FAQ, while adding, "We order only specialty grade coffee, which is the highest rating coffee can get. To be specialty grade the coffee must be almost entirely free of defects and stand out in one attribute."
According to an announcement of the relaunch, 1% of all sales through the Top of the Mornin' website will go to the nonprofit Crisis Text Line, which provides 24/7 confidential mental health texting services. 
Said McLoughlin, "Now, the brand combines three of my favorite things — coffee, positivity and philanthropy — and I wouldn't have it any other way."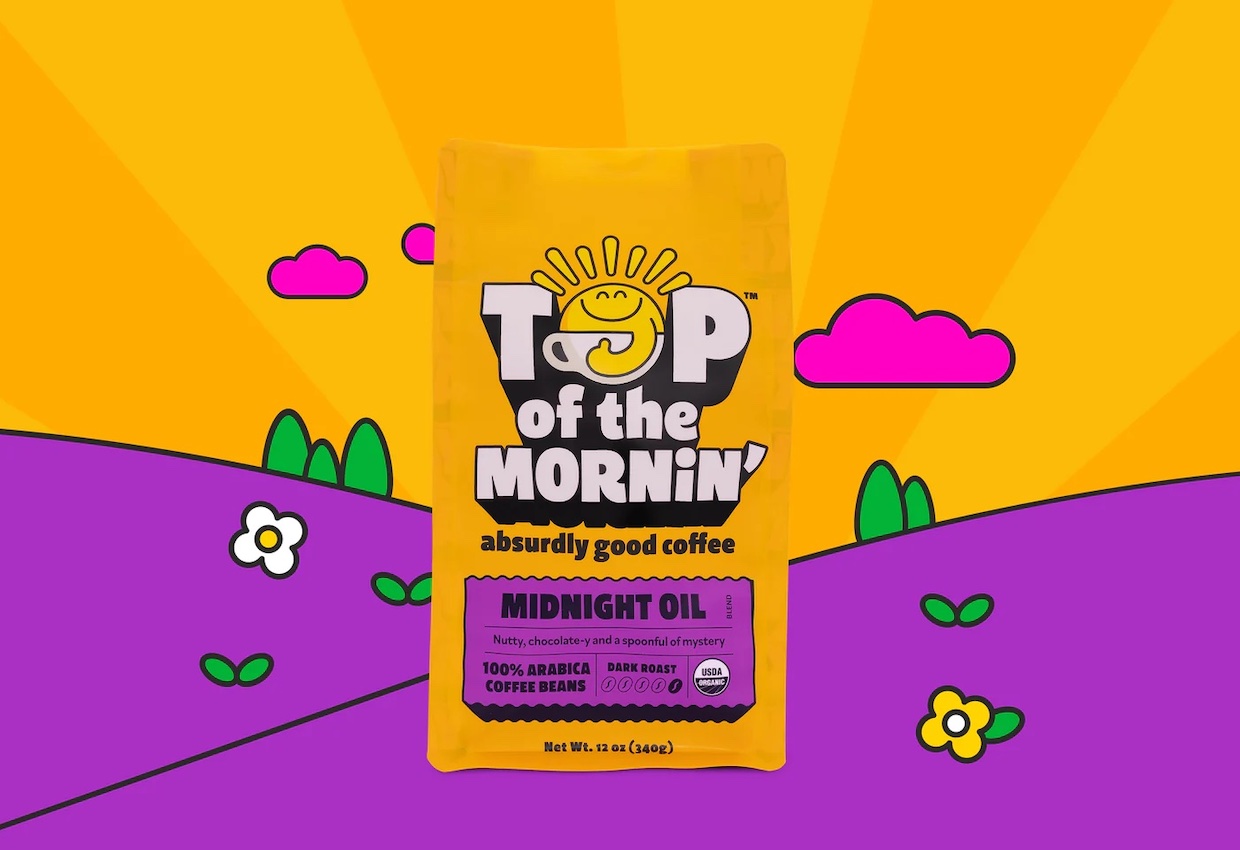 Celebrity and specialty coffee most recently crossed paths with the launch of Snoop Dogg's Indonesia-focused INDOxyz coffee brand, although Jacksepticeye's model more closely resembles that of Emma Chamberlain and her brand Chamberlain Coffee.
After launching around the same time as Top of the Mornin' in the 2020, Chamberlain Coffee most recently closed a $7 million funding round.
---
Does your coffee business have news to share? Let DCN's editors know here.  
More From DCN