Welcome to DCN's Weekly Coffee News. Keep up with all the latest stories by subscribing to DCN's newsletter, featuring breaking coffee industry news and fresh coffee job listings.
Docuseries Featuring Onyx Coffee Lab Heads to NY Independent Film Festival 
A new docuseries making its way through the film festival circuit is focused on renowned Arkansas-based roasting company Onyx Coffee Lab and its co-founder Andrea Allen. "The Road to Milan" follows Allen's path to the 2021 World Barista Championship. Produced by the Seattle-based studio Wildly with backing from Pacific Barista Series, the documentary was part of this month's Oregon Documentary Film Festival. It was nominated for Most Inspirational Film and received an award for Best Series Episode. "The Road to Milan" has also been selected for the New York Independent Film Festival.
NKG PACE Announces 2023-2024 Partners
The Neumann Kaffee Gruppe Partnership to Advance Coffee Equity (NKG PACE) has announced its second class of partners: Jalen Kelly, Shaa'ista Sabir and Zakiya Mason. NKG PACE is a one-year professional development program of employment and training through Neumann Gruppe USA green coffee companies. The program, developed by NKG and the Coffee Coalition for Racial Equity (CCRE), was launched in 2021.
Research Shows Changing Relationship to Coffee in UK
Research commissioned by Scotland-based Cairngorm Coffee Roasters gives insight into UK coffee trends since the COVID-19 pandemic lockdown. Forty-three percent of the UK millennials surveyed said they are drinking "more coffee than ever," and 18% of Gen-Z respondents have ramped up their at-home coffee routines.
Blank Street Coffee Raises $20 Million More
New York-based coffee startup Blank Street Coffee raised $20 million in a new funding round, Fast Company reported this week. The company previously raised $25 million in a 2021 Series A funding round. The new round will go towards expanding the chain's food program and other operations.
London Cafe Challenging Blank Street Coffee Over Name
A plant-based U.K. cafe is pushing back against Blank Street Coffee's expansion in London, The Guardian reports. The owners of Blank Coffee in Brixton, a district in south London, are opposing the New York company's trademark registration, saying the similar names are causing confusion. They also accuse the U.S. company of copying their branding. Blank Street Coffee has denied the claims.
Charleston Coffee Roasters Supports Turtle Conservation Efforts
Charleston Coffee Roasters is expanding distribution of two of its coffees, with a portion of proceeds to go towards turtle conservation efforts. The Aquarium Blend was created in partnership with the South Carolina Aquarium in Charleston.
International Cafe and Beverage Show 2023 Taking Place in Malaysia 
The International Cafe and Beverage Show will be taking place May 25-27 at the Kuala Lumpur Convention Centre in Malaysia. The Malaysian National Coffee Championships will happen in conjunction with the trade show, where more than 250 brands from all over the world are expected to exhibit. Registration information is here.
Ironclad Coffee Opens at Richmond International Airport
Three Ironclad Coffee locations have opened at Virginia's Richmond International Airport through the airport's food service management company, Delaware North. The specialty coffee roasting company opened its Shockoe Bottom location in 2018, and has since opened another location in Henrico County.
Green Coffee Academy Events Taking Place at IMA Coffee Lab in Italy
A new comprehensive training course for coffee professionals is seeking to improve knowledge about green coffee. Coffee Camp Honduras 2023 based in Las Capucas, Honduras, just ended, and two more events will be held March 28-29 as part of Green Coffee Academy by Italy-based coffee processing equipment maker IMA Coffee Lab.
Bad Ass Coffee Names New CMO Chris Ruszkowski
Colorado-based, Hawaii-themed coffee chain Bad Ass Coffee has named Chris Ruszkowski as its new Chief Marketing Officer. The franchise company has announced hopes to open some 150 new stores over the next five years, with approximately 20 new U.S. locations planned for 2023.
In Case You Missed It
Here are some of DCN's top stories from the past week…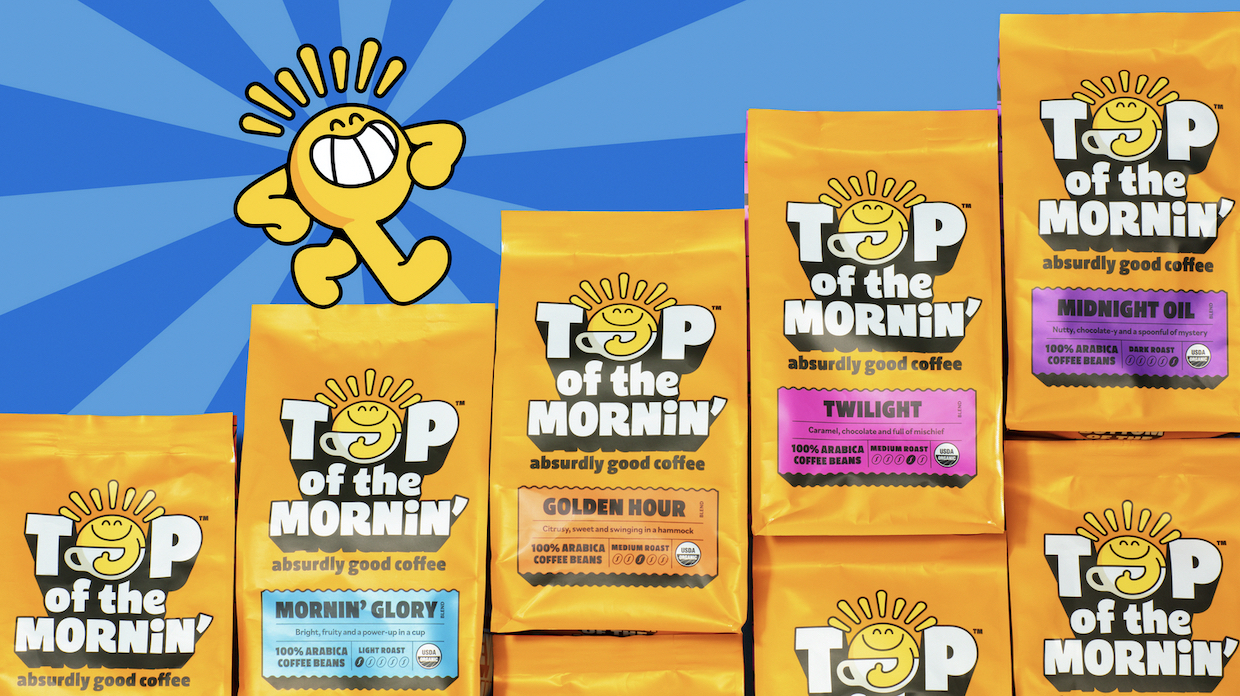 Celebrity Gamer Jacksepticeye Relaunches 'Snobbery-Free' Coffee Line
Celebrity gamer Seán McLoughlin, best known to his 29+ million YouTube subscribers as Jacksepticeye, has rebranded, expanded and relaunched his coffee line, called Top of the Mornin'. The line includes four different 100% arabica coffees… Read more
Laxman Narasimhan Replaces Schultz as Starbucks CEO Nearly Two Weeks Early 
Laxman Narasimhan is taking over as CEO of Seattle-based coffee giant Starbucks, 11 days earlier than initially planned. The former CEO of multinational consumer goods company Reckitt… Read more
Study: Coffee Might Reduce Type 2 Diabetes Risk Due to Genetic Variant
New research suggests exploring black coffee or caffeinated drinks as a means to lower the risks of obesity and type 2 diabetes in humans… Read more
Heine Brothers Workers Ratify First Union Contract in Louisville
A group of unionized workers at Louisville, Kentucky-based Heine Brothers Coffee have ratified their first contract. The ratification comes approximately 10 months after workers at 17 Heine Brothers locations first signaled an intention to unionize… Read more
Brazil Study: Environmental Law and Coffee Certifications Are Related
New research suggests that agricultural certification, such as Rainforest Alliance, is not necessarily reducing deforestation or increasing plant cover among coffee farms in Brazil. However, the same study found synergies between environmental legislation and certification… Read more
Three Questions With Joanna Alm of Stockholm's Drop Coffee
Joanna Alm is widely recognized as an expert in coffee. A decorated coffee roasting competitor and Specialty Coffee Association board member, Alm is the managing director and co-owner of the renowned roasting company Drop Coffee in Stockholm, Sweden… Read more
Five & Hoak Coffee Brings Fresh Roasts to Knoxville 
Illinois-born Five & Hoek Coffee has drawn a line through the heart of the United States, opening a second roastery cafe in Knoxville, Tennessee… Read more
More From DCN