Have you ever woken up, not sure where you were, and even less aware of what happened the night before? You look around, see your friends littered around you then realize you have to be at work in an hour and your head is spinning.
For days like those, Monster Rehab is your best friend. This energy drink is designed to refresh, invigorate, and well, clear your mind after a good party. For those who may need to turn to this new type of energy drink often, you may be asking yourself how much caffeine is in Monster Rehab. In a 15.5 fluid ounce can you'll find 161 mg of caffeine.
But there's a lot more about this line of beverages from Monster you should know. Let's take a look so you can decide if Monster Rehab is the energy-boosting hangover helper you've been looking for.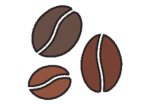 What Is Monster Rehab?
If you're a fan of the Monster Energy Drink line, you're no stranger to a caffeinated boost when you need it. However, if you're interested in trying Monster Rehab, you'll notice a few differences. For starters, these drinks are non-carbonated. This is a big advantage to people who prefer steering clear of bubbly drinks. It's the brand's claim of helping hangovers, however, that seems to be the biggest difference between these drinks and others Monster has to offer.
Monster Rehab drinks have less sugar than Monster's original energy drink line. While most Monster Energy drinks are packed with caffeine, the sugar found inside is what often takes people by surprise. This sugar is also what people blame for the jittery feeling and sudden crash that is often associated with energy drinks. It's easy to see why the idea of a caffeinated drink that is low in sugar and helpful for hangovers is appealing to so many people.
Here are the Monster Rehab flavors you can enjoy:
Peach Tea
Raspberry Tea
Orangeade
Strawberry Lemonade
Tea + Lemonade
Watermelon (150 mg of caffeine)
The Caffeine in Monster Rehab
Oddly, the amount of caffeine found in Monster Rehab is similar to that in regular Monster Energy. 161 mg of caffeine per 15.5 ounces can is easily considered a high amount. Caffeine enthusiasts could easily take in more than the 400 mg of caffeine recommended daily by the FDA if they make these drinks their beverage of choice. Monster's marketing design for these drinks is designed to convince college students, those needing to recharge after a workout, and others in need of a boost to consider trying the new line and flavors to avoid unwanted carbonation and high levels of sugar.
Let's take a look at how Monster Rehab compares to other caffeinated energy drinks on the market.
| | |
| --- | --- |
| Bang Energy | 300 mg of caffeine |
| Monster Rehab | 161 mg of caffeine |
| Rockstar Energy | 160 mg of caffeine |
| Monster Energy (original) | 160 mg of caffeine |
| Red Bull |  80 mg of caffeine |
The Dangers of Caffeine
When enjoying energy drinks, it's important to be aware of the dangers involved with consuming too much caffeine. Caffeine is a naturally occurring stimulant that when consumed safely can help offer brain clarity, make you more alert, and fight tiredness. Some people have lower tolerances for caffeine than others. When too much caffeine is consumed you may experience issues such as headache, jitteriness, nausea, anxiousness, an increased heart rate, and even dehydration. If you experience any of these issues, you should lower your caffeine consumption and speak with your doctor for advice.

Final Thoughts
For those who want a kick of caffeine, help to revive after a workout, and a little help with hangovers, Monster Rehab could be your answer. As always, when consuming anything with lots of caffeine in it, proceed with caution. By drinking in moderation you can safely enjoy these drinks without any harmful effects.
---
Featured Image Credit: Amazon