Food and marketing entrepreneur Molly Wilson has entered the coffee sphere, introducing the industry's first coffee product line aimed specifically at breastfeeding mothers. 
Wilson is the founder and CEO of Lacsnac, a brand that grew out of a conversation Wilson had with a stranger years ago inside an airport bathroom in Las Vegas. The stranger expressed dismay over a lack of healthy food products designed to enhance lactation, especially those with natural ingredients.
"I grabbed my notebook and walked down the hallway and started writing everything that was coming to me," Wilson, who is also the founder of the bread and cake mixes brand Molly & You, told DCN. 
The new coffee line — which features single-serve teabag-like sachets for steeping through a partnership with co-packing company Nuzee — falls under the Lacsnac brand, which also offers products such as cookies, brownies and overnight oats.
The brand's products are gluten-free, dairy-free and GMO-free, and each contains natural ingredients purported to be beneficial to lactation in new mothers. 
In Lacsnac's early days, the brand conducted a survey of new mothers. Among all demographics, coffee was among the top answers when mothers were asked which food products they wished could enhance breast milk production.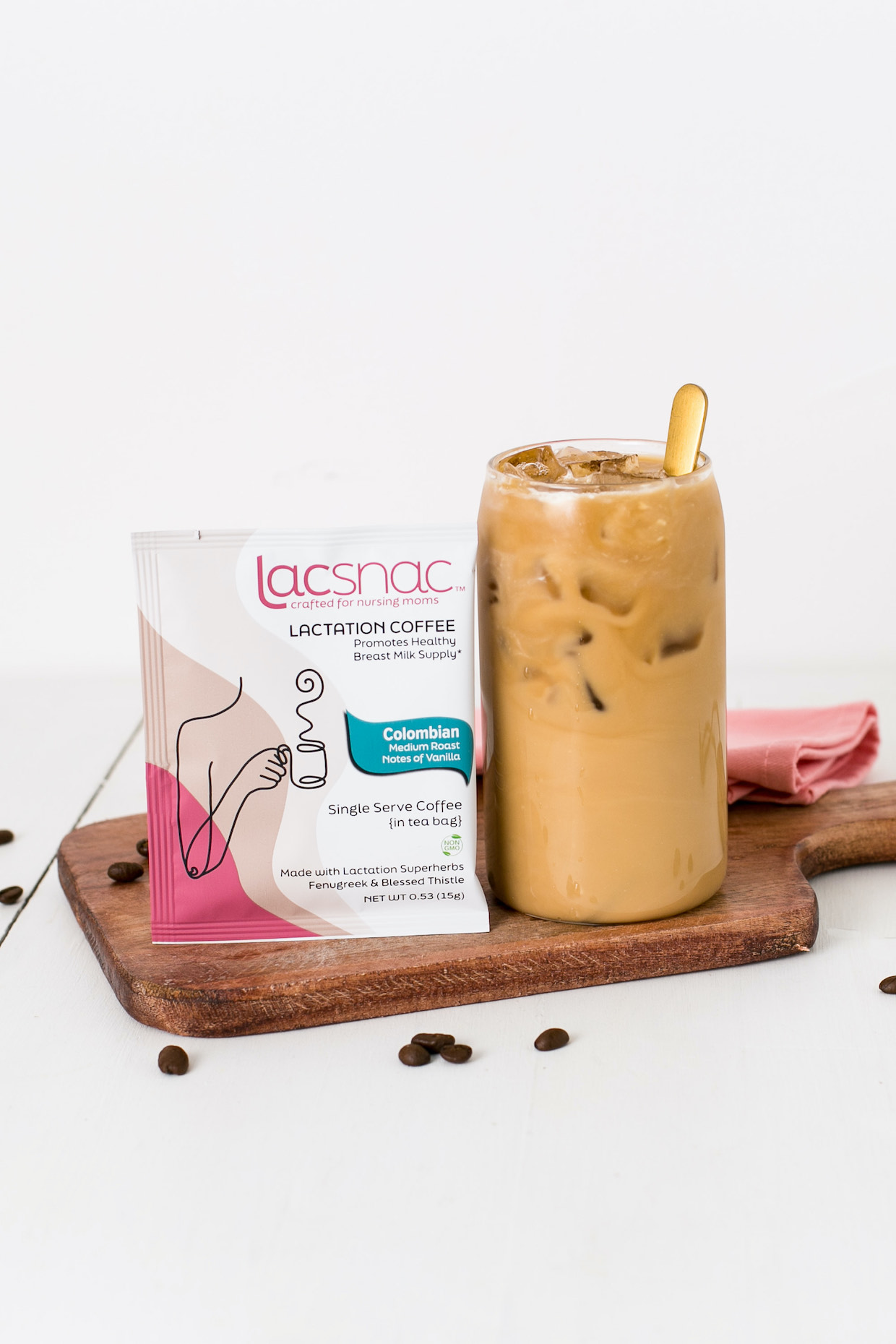 Lacnac's coffee product includes a blend of Colombian beans that are roasted with a private partner, then combined with fenugreek and blessed thistle, two substances that have been widely used by other brands as dietary supplements designed to increase breast milk production.
Both fenugreek and blessed thistle are classified by the U.S. National Library of Medicine's lactation drugs database LactMed as "generally recognized as safe," yet there is no consensus in the scientific community regarding their efficacy in increasing lactation.
Each single-serve Lacsnac coffee sachet results in approximately 120 milligrams of caffeine. For reference, the CDC's "Maternal Diet" guidelines currently state that less than 300 milligrams of caffeine per day among breastfeeding mothers is not likely to adversely affect infants.
The manufacturing partnership with Texas-based NuZee grew out of Wilson's existing friendly relationship with a company contact, while it also follows Lacsnac's desire for compostable and recyclable packaging. 
Wilson said her children, who are now 18 and 15, have helped to inform the company's socially and environmentally conscious decisions.
"We're a conscientious household," she said. "It's important to them and their friends. Having Gen Z kids helps me create products that are more thoughtful, purposeful and healthy."
As a complement to the coffee product, Lacsnac has also introduced a portable electric coffee kettle for boiling water on the go. The company is looking to add a pourover-focused option, while potentially adding new flavor profiles.
---
Does your coffee business have news to share? Let DCN's editors know here. 
More From DCN
Libby Allnatt
Libby Allnatt is a writer with a passion for trying new coffee shops. She lives in Salt Lake City, Utah.