Sunny California has reached balmy Alabama inside the new Cala Coffee roastery and cafe. 
Now open in the Vestavia Hills suburb of Birmingham, the 2,400-square-foot cafe channels west coast vibes through bright, soothing colors, fresh roasted beans and a subtly vintage aesthetic, including the bold bird logo of the shop's pearl white Victoria Arduino Eagle One espresso machine.
A variety of Mahlkönig grinders break beans for espresso or for batches of drip coffee through a Curtis ThermaPro system atop a bright white bar accented by cool green tiles.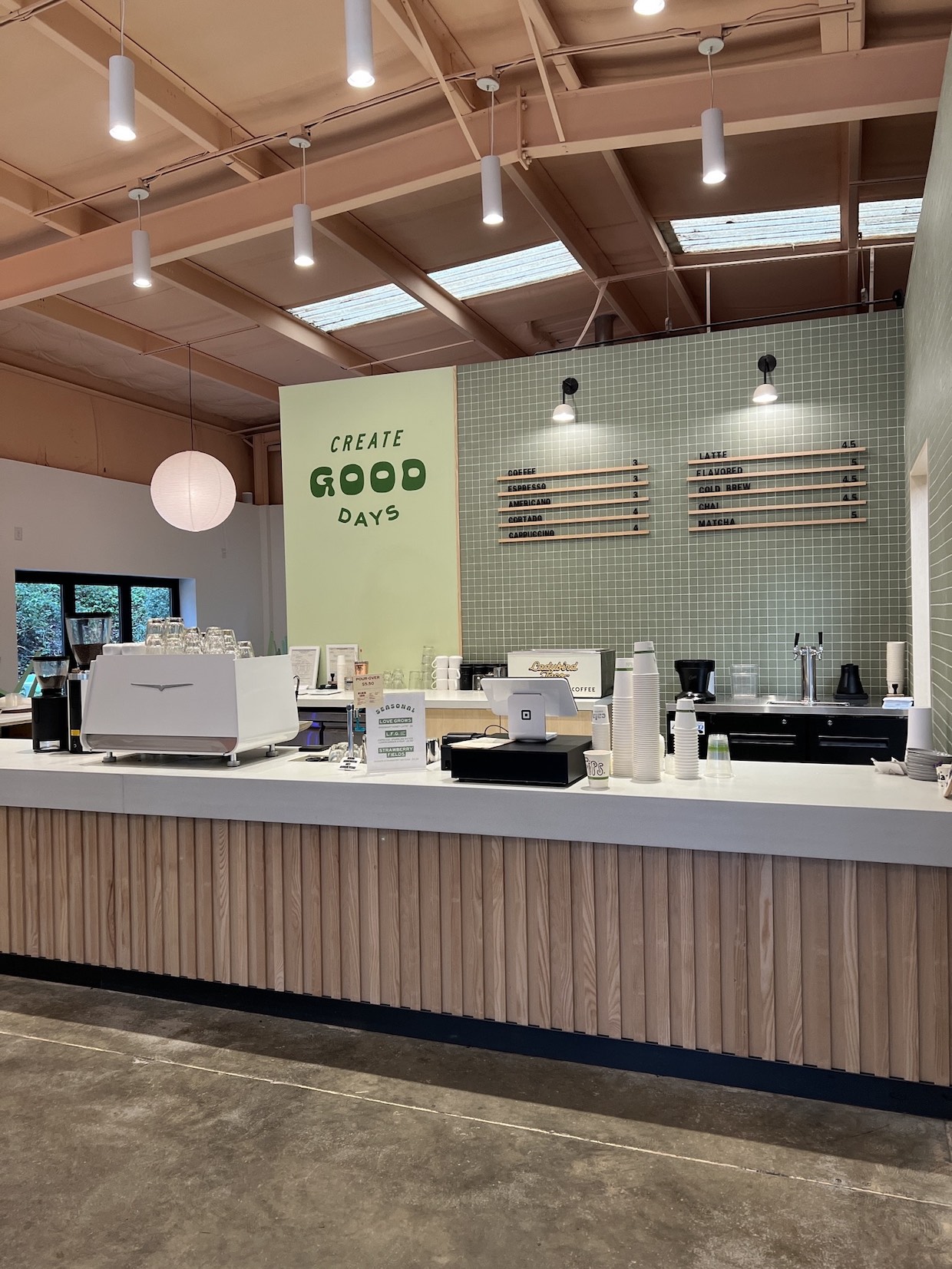 "Too many coffee shops go with darker brown 'espresso' colors, and we wanted to bring more life into our shop," Josh Cosio, who founded Cala Coffee with his wife Melanie Cosio in 2021, told Daily Coffee News. "We were both born and raised in California, so our goal is to be a 'sunny' and fun California-esque brand in the south."
Double doors along the building's front wall open to a patio out front while allowing fresh air to fill the green-filled seating area under a light pink ceiling. Yellow hues radiate from the walls around the shop's 10-kilo Mill City Roasters machine. 
After first researching and roasting on his own, Josh Cosio then developed skills through in-person roasting classes at Minneapolis's Mill City, and by renting time on equipment owned by fellow Birmingham-area businesses Principio Coffee and Seeds Coffee.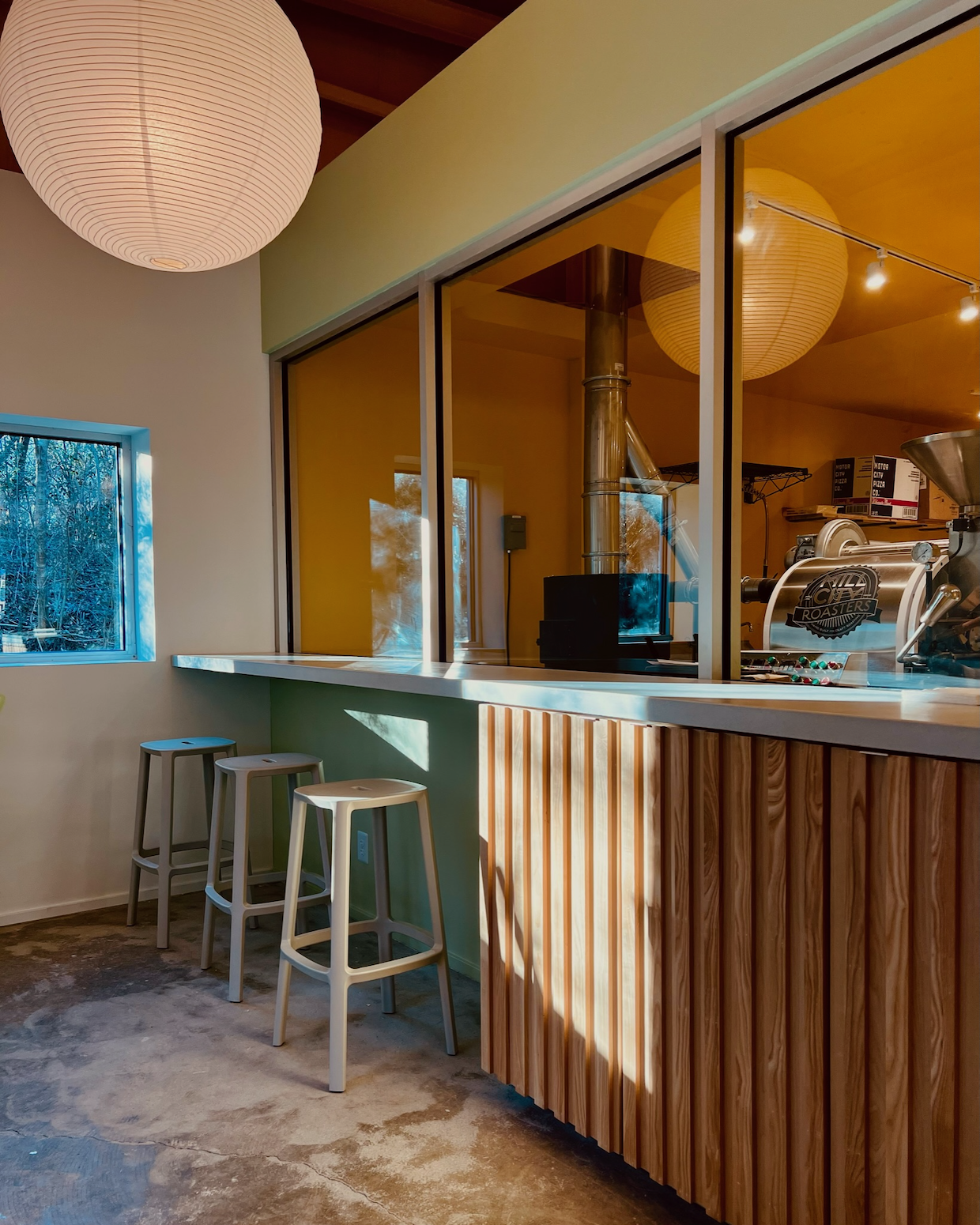 "We prefer to focus on a handful of offerings that can appeal to a wide audience," Cosio said of Cala's approach to coffee sourcing and roasting. "So we usually always have a light roast, two light-medium roasts and a more standard medium roast."
While the company's Go-To Blend plays it safe with a mixture of Brazilian and Ethiopian beans treated to a medium roast for maximum chocolate and berry notes, single-origin coffees from Guatemala, El Salvador and other locations are approached with a lighter touch. Last month Cala Coffee also launched its Explorer Series, showcasing coffees of rare or unusual character.
The limited series kicked off with a pair of Pink Bourbon variety coffees by Huila, Colombia-based producer José Giraldo. One is a "tripled fermented, double washed" process, according to the company, and one is fermented anaerobically with natural yeast introduced.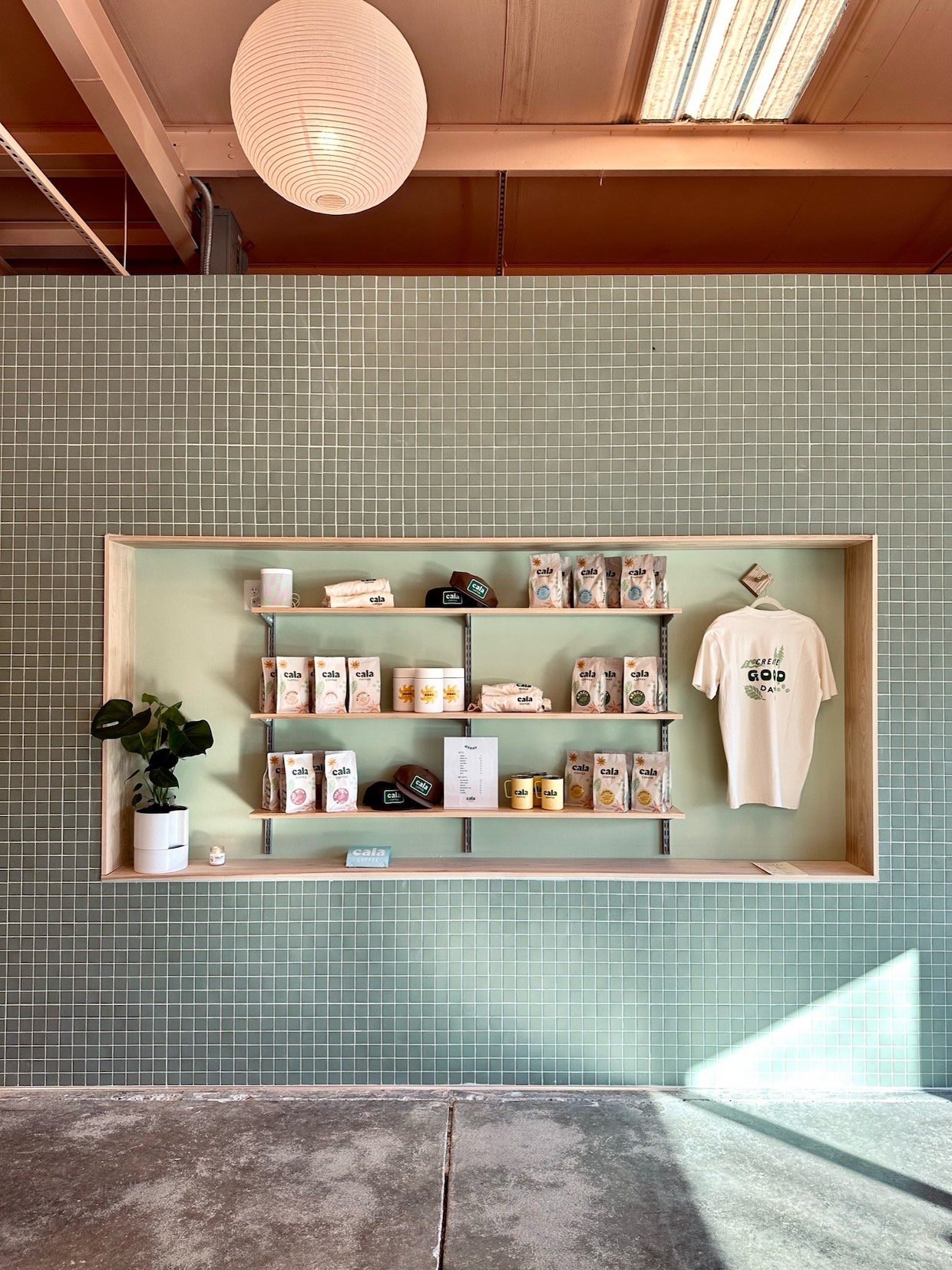 "As most of our offerings before that had been the classic washed/natural/honey-processed coffees, we thought it would be fun to expose our customers to some experimental processing," said Cosio. "The goal was to educate customers on how processing can change the flavor."
Before opening the brick-and-mortar shop, Josh and Melanie Cosio built out a mobile cart to include a La Marzocco Mini espresso machine, cold brew and other items. Now the couple finds considerably more space in the Cahaba Heights neighborhood of Vestavia, with room for community events and other gatherings.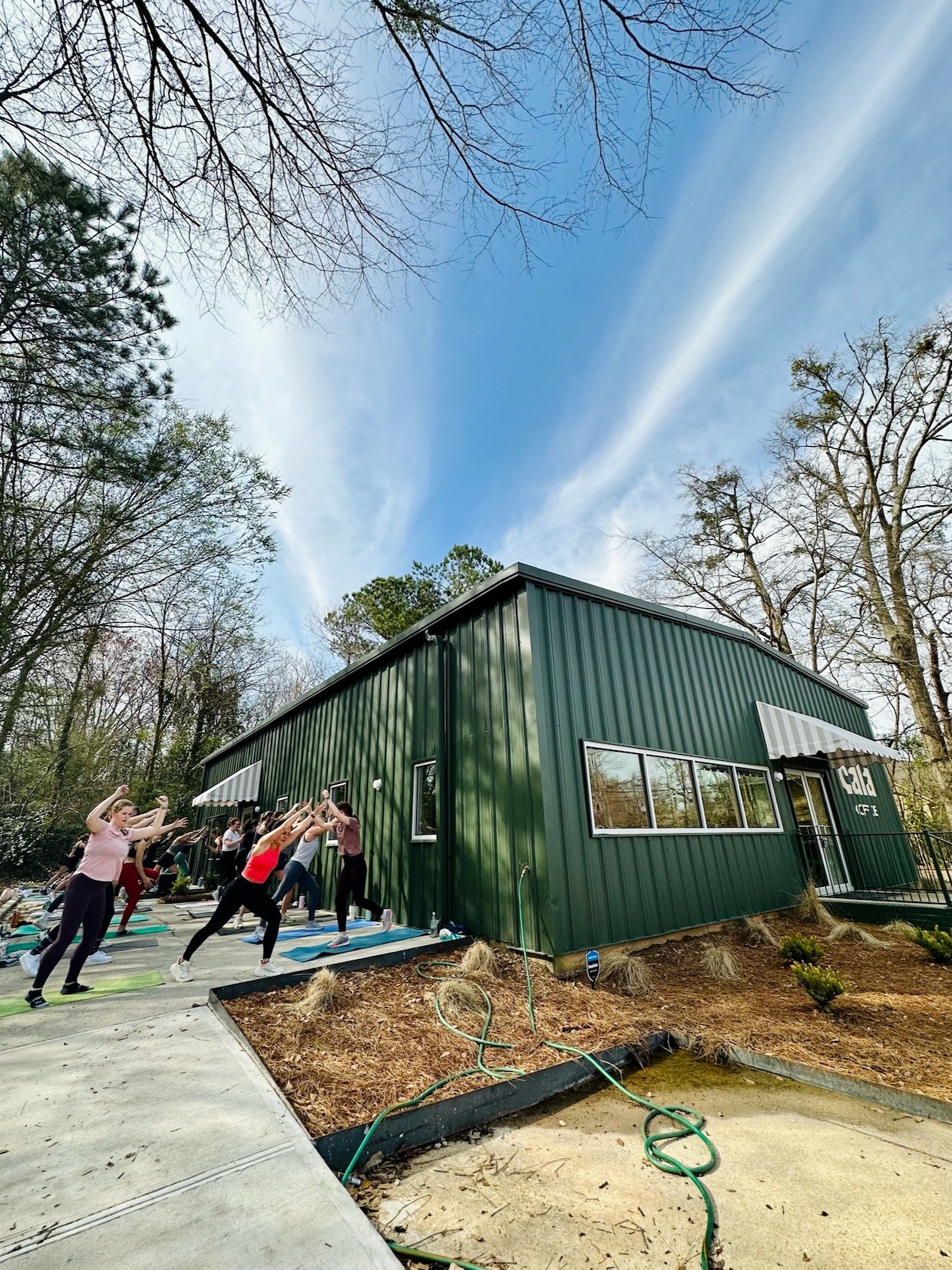 "We hope to grow our wholesale roasting as we settle into our shop and then start focusing on location number two," said Josh Cosio. "We have some fun concepts in mind, and are excited to bring specialty coffee to more underserved populations in the future."
---
Cala Coffee is located at 3950 Autumn Lane in Vestavia Hills. Tell DCN's editors about your new coffee shop or roastery here. 
More From DCN
Howard Bryman
Howard Bryman is the associate editor of Daily Coffee News by Roast Magazine. He is based in Portland, Oregon.