Welcome to DCN's Weekly Coffee News. Keep up with all the latest stories by subscribing to DCN's newsletter, featuring breaking coffee industry news and fresh coffee job listings.
James Freeman-Led 'Blue Bottle Studio – Kyoto' Opens
A new coffee retail concept from Blue Bottle Coffee in Japan called "Blue Bottle Studio – Kyoto" opens today. Located on the second floor of a machiya — a traditional architectural dwelling of Kyoto — the studio is available by reservation only and includes space for four guests. According to Blue Bottle Japan, Blue Bottle Founder James Freeman led the design and is hosting coffee experiences for the opening weekend.
Lift & Learn is Coming to Chicago
The grassroots professional development program Lift & Learn is returning for a new event in conjunction with the National Restaurant Association show, coming May 20 in Chicago. The Lift & Learn concept was created by Maria Cleaveland, a member of the Leadership Council of the Specialty Coffee Association's Coffee Technicians Guild. The program brings coffee experts and technicians together so they can learn from one another. Life & Learn last took place in January. Register for the Chicago event here.
Cafe Imports Kicks Off Online Education Series
Minneapolis-based green specialty coffee trader Cafe Imports is hosting a live online discussion event on anaerobic fermentation as part of their new Special Topics education series. Register for the discussion here.
2023 SCA Expo Lectures Focus on Ethiopia
Lectures taking place at the upcoming Specialty Coffee Expo will explore numerous issues and opportunities in the Ethiopian coffee sector. Dr. Adugna Debela Bote, director general of the Ethiopian Coffee and Tea Authority (ECTA), will present on April 21, discussing market developments and opportunities. The next day's lecture will feature Dr. Kassaye Tolessa Sherge, Director of Food Science and Nutrition Research and Directorate of the Ethiopian Institute of Agriculture Research (EIAR), who will discuss genetic research on the uniqueness of Ethiopian coffee.
Torani Announces New Kettle Corn Flavor
Syrup company Torani is adding a new pop of flavor to its existing lineup. Embracing the appeal of a sweet and salty combination, the new Kettle Corn Syrup is described as having a "hint of hot oil flavor" and "a cooked Maillard note that adds a distinctive browned aspect to this starchy, salty, and sweet flavor."
Starbucks Foundation, TechnoServe Support Peru Coffee Project Mujeres CAFÉ
The Starbucks Foundation and the nonprofit TechnoServe are partnering on a new initiative called Mujeres CAFÉ to support 1,300 women in coffee-farming communities in Peru. The undisclosed investment is part of the Coffee Alliance for Excellence (CAFE) program, a USAID initiative that aims to help coffee farmers.
Astoria Releasing Plus4You Advantage Espresso Machine
Espresso machine maker Astoria has announced a new model: Plus4You Advantage. Developed in collaboration with the Adriano Design studio, the machine was designed with the barista in mind, with a service display in the central part of the machine, new selection buttons, optional autosteam, adjustable worktop and fully integrated cup lifter. Single and multi-boiler variants are available.
Benetrends Announces $50M Ziggi's Coffee Franchise Fund
Pennsylvania-based lender Benetrends has announced a $50 million franchise fund for Ziggi's Coffee, giving franchise candidates direct access to capital. Ziggi's Coffee currently has dozens of franchise locations throughout the United States.
NC State Collaborates With 321 Coffee for Greater Good
NC State University is partnering with Raleigh-based 321 Coffee on a new branded coffee blend called "Greater Good." Proceeds will go toward student scholarships in areas of need, merit, study abroad and athletics, according to NC State News.
BrewBotz Announces US Licensing Agreement 
"Robot barista" kiosk distributor and operator BrewBotz has announced a licensing agreement for its kiosks within the United States, Digital Journal reports. The kiosk consists of a robotic arm that makes and serves coffee drinks. There is currently a BrewBotz location at the Chandler Fashion Center in Arizona.
In Case You Missed It
Here are some of DCN's top stories from the past week…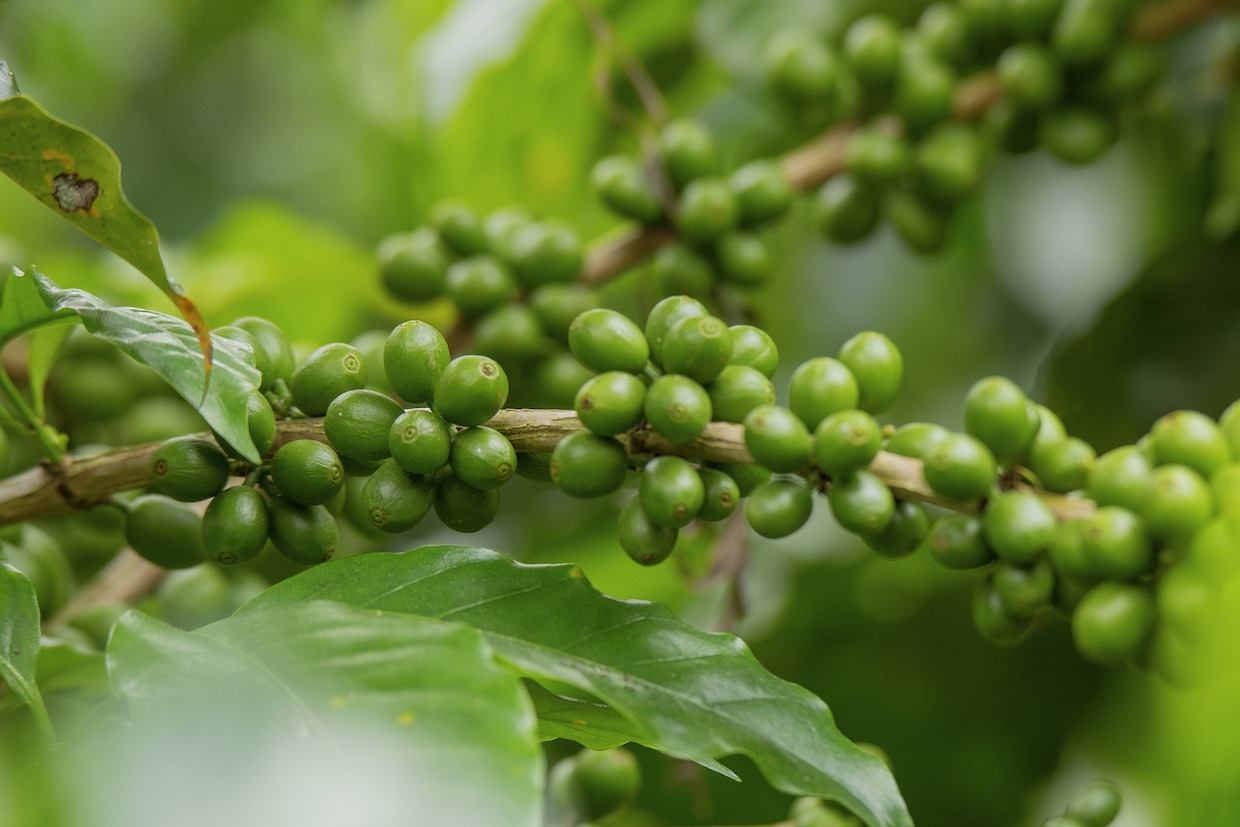 USDA Research Agency Joins WCR's Innovea Global Breeding Network
With a focus on Hawaii, the United States Department of Agriculture's chief research agency is joining Innovea, the global coffee breeding network spearheaded by World Coffee Research (WCR)… Read more
Research: Genetic Variant May Increase Kidney Disease Among Some Coffee Drinkers
Genetic differences among heavy coffee drinkers may lead some to show signs of kidney dysfunction over time while others show none, new research shows. The research team said the genetic difference… Read more
IWCA Executive Director Sarada Krishnan to Step Down
International Women's Coffee Alliance (IWCA) Executive Director Sarada Krishnan is stepping down when her current contract expires at the end of May, the organization has announced… Read more
Here Are the 2023 SCA Sustainability Award Winners
Ahead of its flagship North American event next month in Portland, Oregon, the Specialty Coffee Association (SCA) has announced the winners of its annual sustainability awards. Awards are given in three categories… Read more
Molly Wilson's Lacsnac Brings 'Lactation Coffee' to Market
Food and marketing entrepreneur Molly Wilson has entered the coffee sphere, introducing the industry's first coffee product line aimed specifically at breastfeeding mothers. Wilson is the founder and CEO of Lacsnac… Read more
Colorado's Glissade Coffee Company Slides Into Debut Roastery Cafe
Colorado startup Glissade Coffee Company is enjoying an invigorating glide from soft opening to grand opening this month, following an extended effort to rebuild its 3,200-square-foot retail and production space… Read more
Tapestry Coffee Looms Large in Lakeville, Minnesota
A Minneapolis-area coffee business has unfolded anew under the name Tapestry Coffee, featuring new ownership, a remodeled cafe, a revamped coffee program and in-house roasting. Previously known as Mainstreet Coffee… Read more
More From DCN