Welcome to DCN's Weekly Coffee News. Keep up with all the latest stories by subscribing to DCN's newsletter, featuring breaking coffee industry news and fresh coffee job listings.
World Coffee Portal Releases 2023 Europe Market Report
Over the last 12 months, the European coffee shop market grew 3.3% to reach 42,804 outlets, with 74% of operators reporting sales growth, according to World Coffee Portal's latest analysis of the European coffee shop market, Project Cafe Europe 2023.
Findings from the report indicate that European coffee shop businesses in the post-pandemic environment are now facing challenges such as high inflation, supply chain issues and ongoing economic effects from the war in Ukraine. Europe's 20 largest branded coffee chains account for 48% of all stores, with U.K.-based Costa Coffee remaining Europe's largest chain.
Go Fund Bean to Host 'Feeding Portland' During Expo
The barista-supportive nonprofit Go Fund Bean is bringing back a program it launched in Boston last year designed to feed baristas attending the Specialty Coffee Expo, which this year takes place in Portland, Oregon. Supported by Oatly, the program will provide three prepared meals to baristas, with pickups at Guilder & Junior's Roasted Coffee Roastery on 2393 NE Fremont St. Pre-registration is required and available here.
Qima Coffee, ACE Announce Best of Yemen 2023
Qima Coffee and the Alliance for Coffee Excellence (ACE) will be hosting the fifth installment of the Best of Yemen green coffee auction. Best of Yemen 2023 will go live Aug. 8, and this year's theme is "Cultivating Innovation." Ten percent of proceeds will go toward the Qima Foundation to fund R&D programs for Yemen's coffee sector. Last year's Best of Yemen auction saw 29 auction lots purchased for an average per-pound price of $62.14.
CQI to Host Annual Luncheon in Portland
The nonprofit Coffee Quality Institute (CQI) will be holding its annual luncheon on Saturday, April 22, in conjunction with the 2023 Specialty Coffee Expo. CQI board members will be answering questions, and an update will be given on CQI's past year. Individual tickets and sponsorship info are available here.
Nguyen Coffee's Sahra Nguyen and Nostalgia Coffee's Taylor Fields Make Inc.'s Female Founders List
Sahra Nguyen, the founder and CEO of New York-based Nguyen Coffee Supply, can be found on the cover of the latest issue of Inc. Magazine alongside Eva Longoria, Lena Waithe, Kim Abrams, and Jaymee Messler. Nguyen was identified as one of Inc.'s Female Founders 200, which celebrates "a bold group of 200 women whose innovations and ideas are shaping the world into a better place." Also on this list is Taylor Fields, the founder and CEO of San Diego-based Nostalgia Coffee Roasters.
Motif Roasters Supports Suicide Prevention Efforts
Massachusetts-based Motif Roasters is working with radio host David O'Leary to support suicide prevention efforts. As O'Leary prepares for the Boston Marathon, $4 from every bag of Motif Roasters coffee sold online will be donated to the American Foundation for Suicide Prevention (AFSP) until April 17, the day of the marathon.
Melitta Announces 'One Million Trees Challenge'
Coffee filter and brewing equipment company Melitta is working with longtime nonprofit collaborator American Forests to help plant 1 million trees. For every dollar donated as part of the One Million Trees Challenge, the nonprofit organization will plant one tree, and Melitta will match each donation made through its website.
Caravela Coffee Releases White Paper on Sustainable Production
Green coffee trading company Caravela Coffee has released a new white paper on the environmental impact of coffee production. "Producing Greener Coffee At Farm Level" highlights the importance of sustainable agricultural practices, with a particular emphasis on agroforestry.
Scott Burchell Named Director of Sales and Marketing at Loring
California-based roaster manufacturer Loring has named Scott Burchell director of sales and marketing. Burchell has management experience at Butte Creek Brewing Company in Chico, and he served as an account manager with Owens-Illinois, Inc.
ICO Releases March 2023 Global Market Report
The International Coffee Organization (ICO) has released its latest monthly Coffee Market Report. The ICO Composite Indicator Price lost 2.7% from February, averaging $1.7003 per pound. Global green bean exports in February totaled 7.94 million bags, as compared with 9.95 million bags in the same month last year.
World Coffee Research Introduces Robusta Grafting Guide
World Coffee Research has a new training guide for coffee producers on grafting robusta plants. The guide explores and advantages and risks of the propagation practice, and provides a training outline for farmer workshops with a step-by-step process for grafting.
Wilmington (NC) Coffee Fest Coming April 29-30
An annual event in North Carolina will bring together roasters, coffee shops and others in the industry while supporting local nonprofits. Wilmington Coffee Fest is taking place April 29-30 at Waterline Brewing Company. Tickets and a list of roasters/vendors are available here.
In Case You Missed It
Here are some of DCN's top stories from the past week…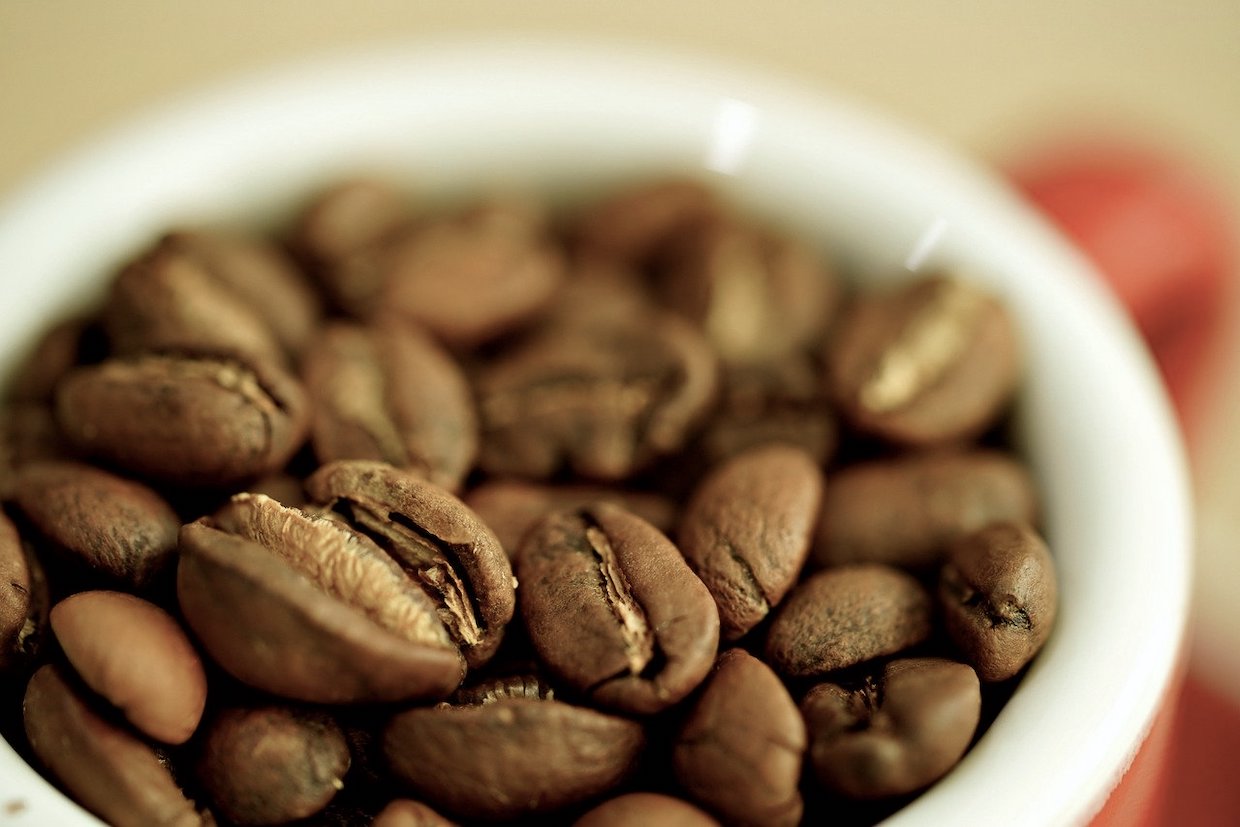 2023 US Coffee Consumer Trends: Inside the NCA's Latest Report
Patterns in daily coffee consumption among all age groups have largely realigned with pre-pandemic levels, according to the latest National Coffee Data Trends (NCDT) report from the United States National Coffee Association… Read more
2024 World Brewers Cup and Cup Tasters Championships Coming to Chicago
The Specialty Coffee Association (SCA) has announced that two of its seven sanctioned World Coffee Championships — Brewers Cup and Cup Tasters — are coming to Chicago… Read more
Researchers Begin to Demystify Fermented Coffee Aroma and Flavor 
A group of researchers from the Coffee Excellence Center at Zurich University of Applied Sciences (ZHAW) this week shed new light on what makes the flavors and aromas of certain specialty coffees stand out on the cupping table… Read more
Compak Combines On-Demand and Pre-Dosing in a Single Grinder, the Bolt
Spanish coffee grinder maker Compak is launching the Bolt, a new commercial machine capable of grinding either on demand or automatically with a set number of doses. The on-demand and pre-grinding functions… Read more
All Roads Lead to Yellow Brick Coffee's Flagship Cafe in Tucson
In Midtown Tucson, Arizona, the new Yellow Brick Coffee flagship cafe has cleared, paved and illuminated a path to coffee quality. On the ground floor of a luxury apartment complex… Read more
High Density Conference Returns November With 'Not Just Origin' Theme
The third iteration of the online coffee conference High Density is returning in November with the theme "Not Just Origin." Scheduled to take place Nov. 16, the free conference… Read more
Peoples Town Coffee Bar Makes Public Launch in Atlanta
Just south of downtown Atlanta, a new coffee spot called Peoples Town Coffee Bar is already reaching more people than its owners initially anticipated… Read more
More From DCN