Canadian specialty coffee glassware and accessories maker Kruve has revealed its latest product, a three-spouted milk-steaming pitcher called Create.
Rolling out alongside the Create are the first two pieces in a new line of porcelain Kruve drinkware for coffee. All of these are being made available first to backers of the company's fourth successful Kickstarter campaign, which focuses primarily on the Create and has raised more than $65,000 as of this writing.
The funky-shaped triple threat that is the Create pitcher features a trio of pouring spouts providing either a narrow, extra-wide and or happy medium "traditional" flow of milk. The purpose of the different spouts is to assist baristas in creating different latte art designs by easily enabling various thicknesses for greater flexibility and control of lines, curves and shapes.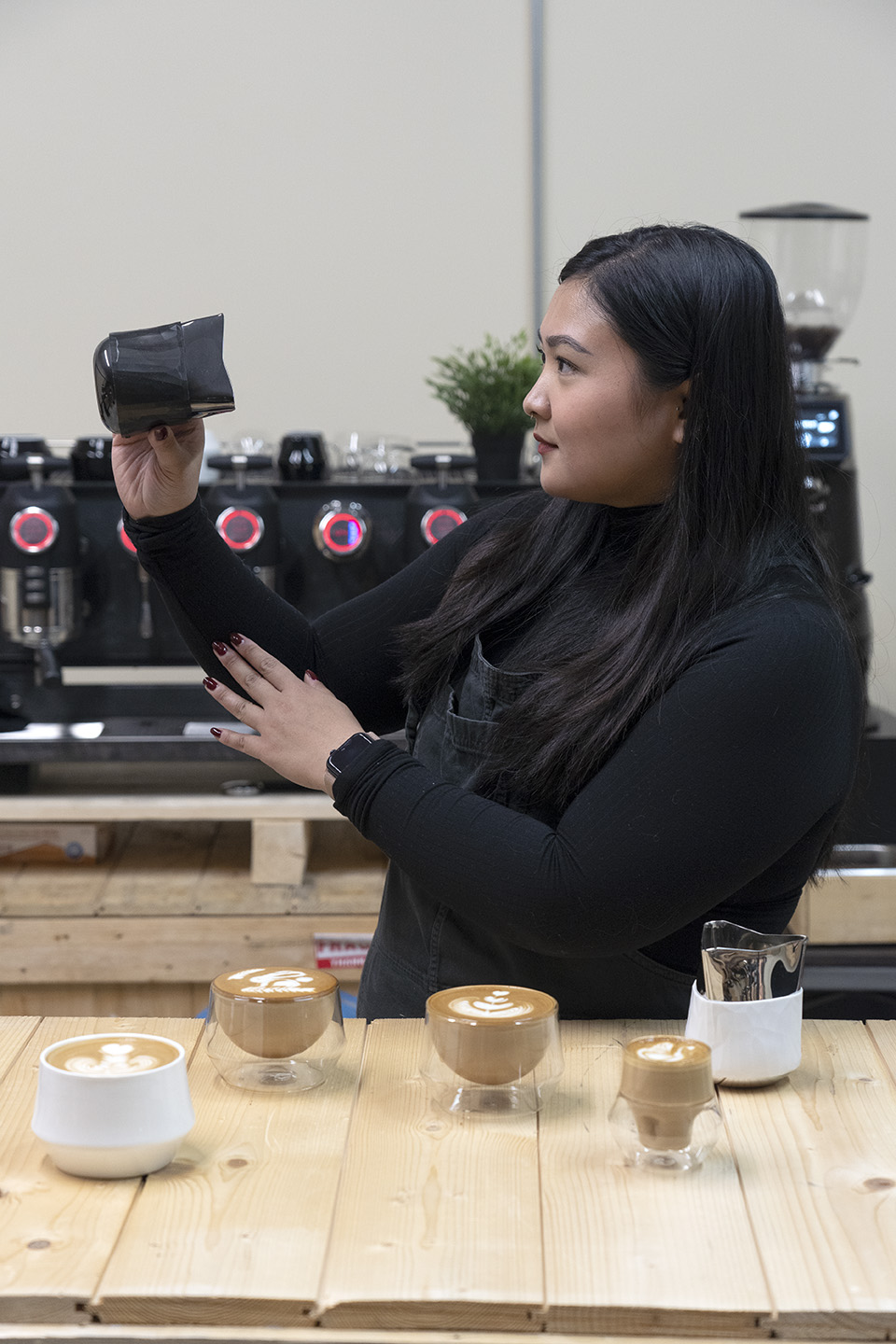 On the outside of the handle-free pitcher is a sculpted layer of silicone insulation infused with mica for a flashier appearance. The base of the pitcher is subtly rounded, both inside and out, promoting a whirlpool-like action while texturizing milk. The shape is also intended to simplify one-handed rotation of the pitcher on a countertop for baristas switching spouts mid-drink.
To bring the Create into creation, Kruve consulted with experts including: Asa Baiz, the coffee roaster and YouTuber known as Sprometheus; many-time Canadian barista champion and Monogram Coffee co-founder Ben Put; and 2022 Canadian Latte Art Champion Venice Vallega.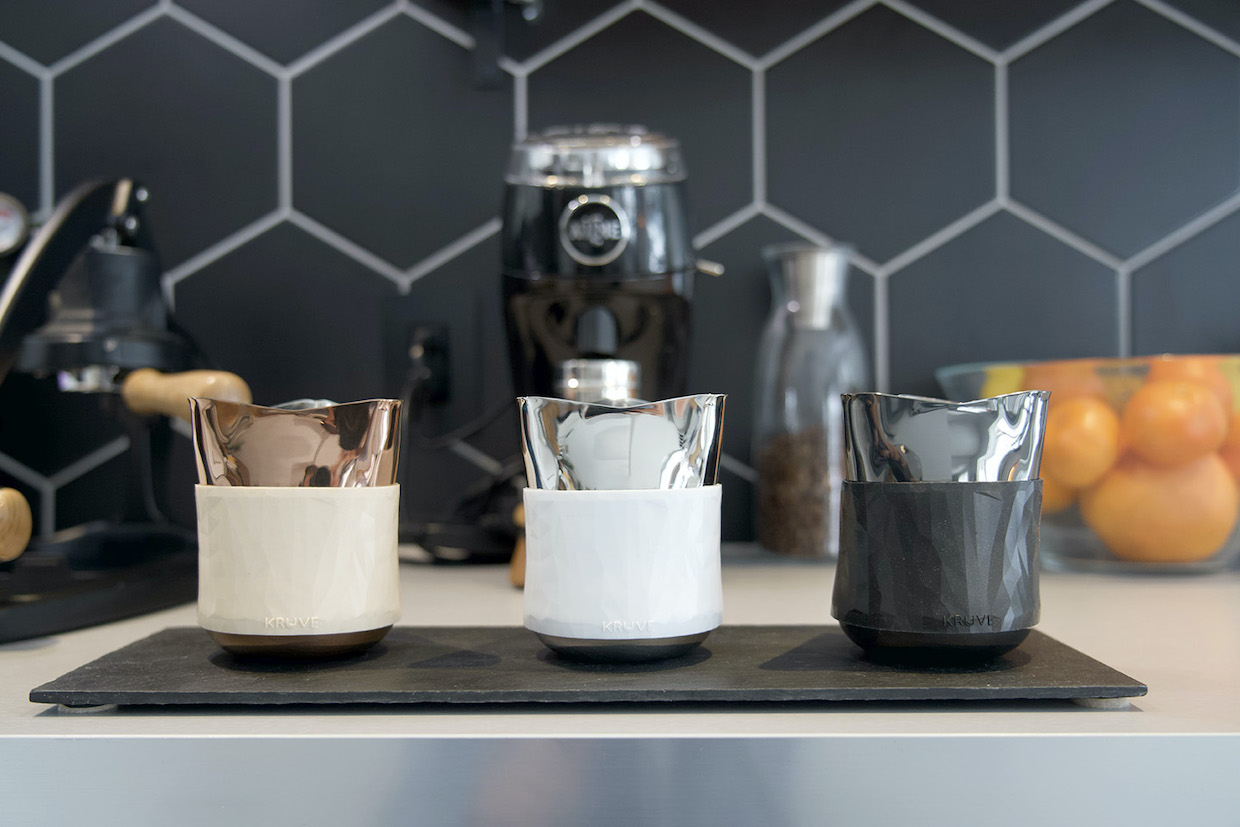 "The idea actually came a few years ago, it took us a while to do the design R&D, patent paperwork, et cetera," Kruve Chief Operations Officer Karol Krupa told DCN. "The unique shape posed a lot of manufacturing challenges and requires a very different process compared to a typical latte pitcher. Narrowing down the final three spouts geometry, body shape and flow characteristics took even more time."
Beyond the pitcher, the brand's new porcelain ware includes a new edition of the Imagine latte cup and a new espresso cup design called the Cascade. The latter is similar to the brand's Propel espresso cup, sharing its double-to-single wall construction and wide headspace for appreciating aromatics, although the Cascade does not have the Propel's interior fins that automatically stir the espresso when the cup is swirled.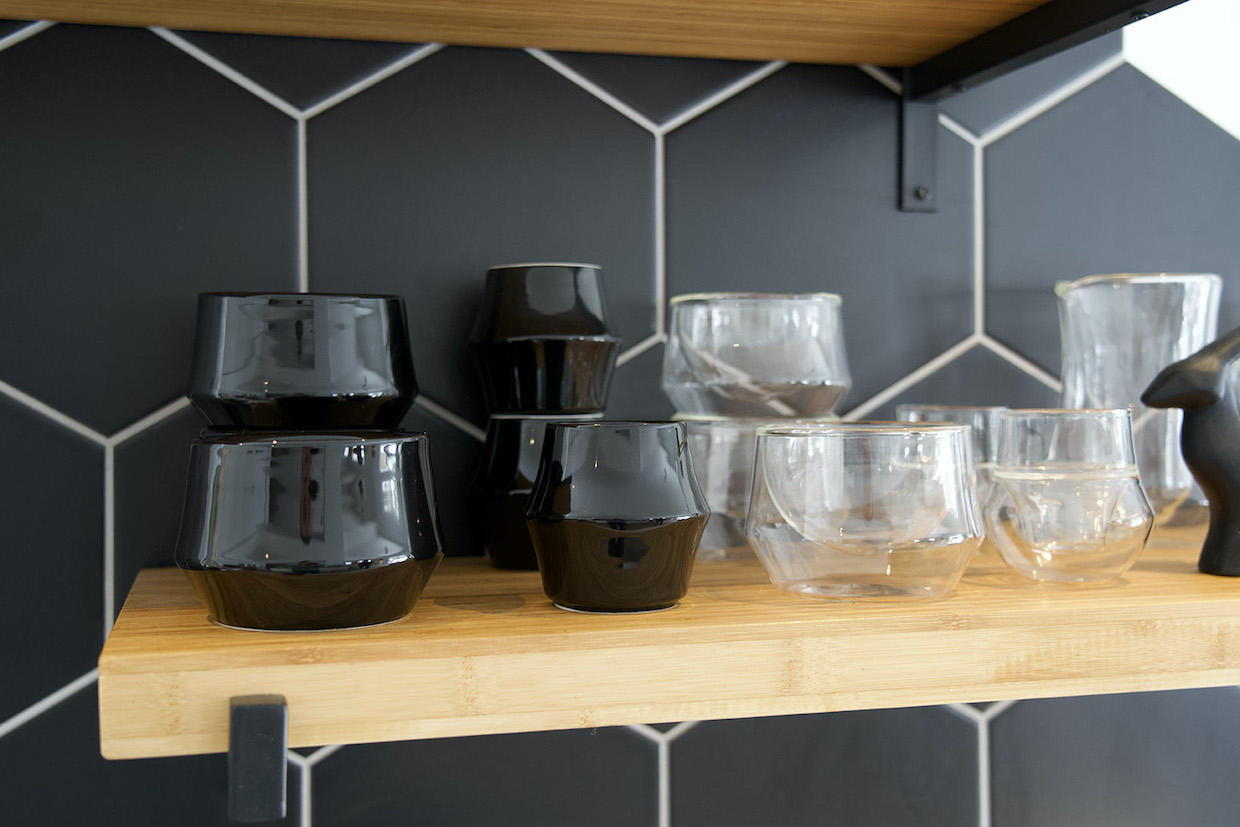 "Due to the way porcelain is made, we had to remove the fins, but changed the internal shape to be concave for easier stirring with a spoon," said Krupa. "The outside is changed to stack neatly, and look almost like a cascading waterfall, hence the name."
After delivery to Kickstarter backers later this summer, the retail price for Kruve Create milk pitchers will open at $69.99. A set of two Imagine or Cascade cups, available in either white or black, will be priced at $29.99.
According to Kruve, wholesale and commercial volumes of cups may be available later this year. 
---
Does your coffee business have news to share? Let DCN's editors know here. 
More From DCN
Howard Bryman
Howard Bryman is the associate editor of Daily Coffee News by Roast Magazine. He is based in Portland, Oregon.