Minneapolis-based specialty coffee purveyor and youth-focused nonprofit Wildflyer Coffee has expanded into a second location, called Wildflyer East, in Saint Paul. 
The opening is in collaboration with another local nonprofit, RS EDEN, which provides services related to reentry after incarceration, sobriety and housing. Wildflyer has taken over an existing coffee shop space inside an RS EDEN mixed-use building.
Wildflyer Coffee Co-Founder and Executive Director Carley Kammerer told DCN that the second location exponentially increases the organization's ability to provide life skills, job training and employment opportunities to youth experiencing homelessness.
The nonprofit has been refining that model since opening its first brick-and-mortar cafe in the former Peace Coffee cafe in Minneapolis's south side Longfellow neighborhood.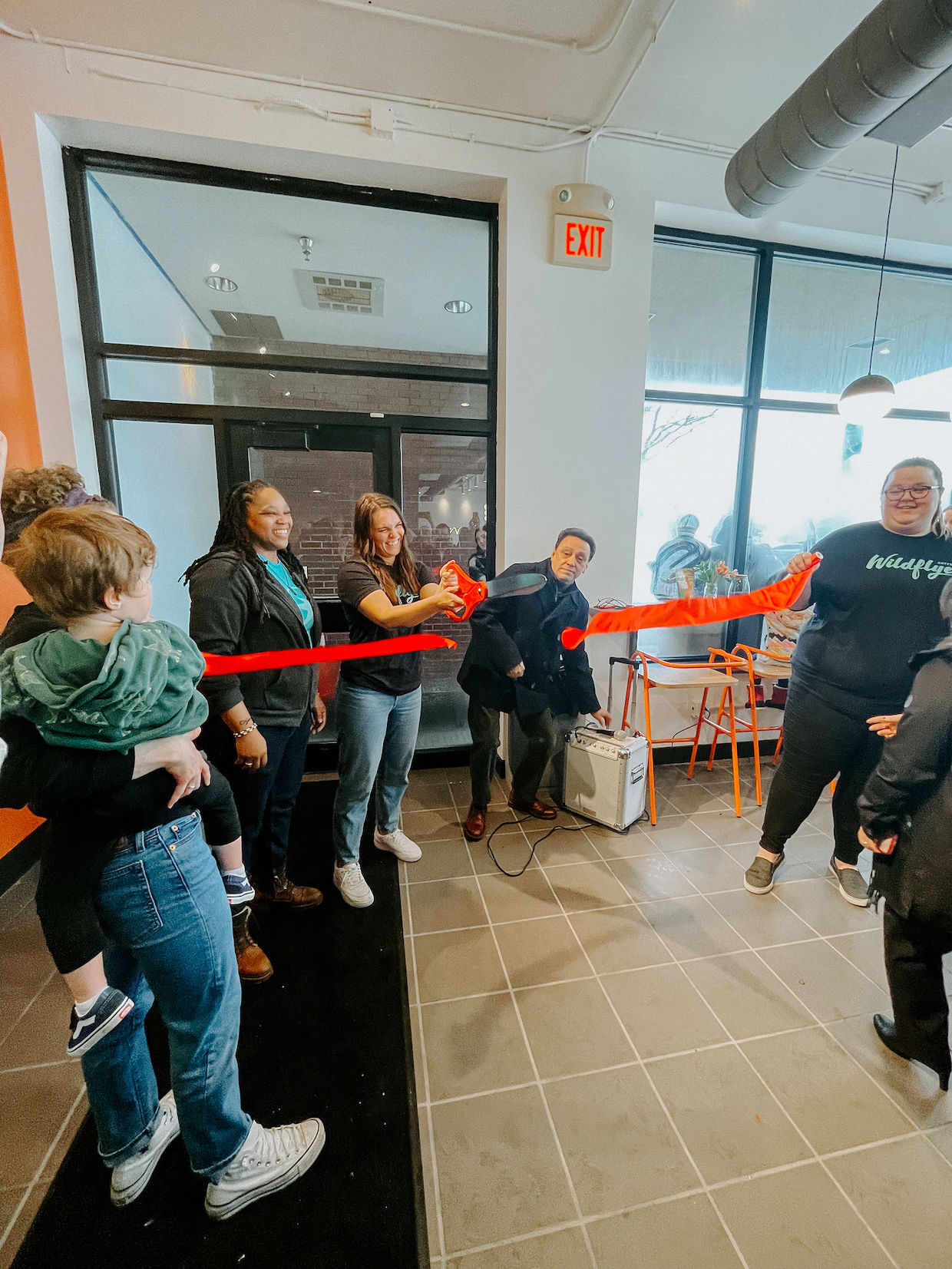 "We're receiving more youth applications, and requests for services more than ever, so RS EDEN's partnership came at the right time," Kammerer told DCN. "They have the space and we have the capacity for programming. And then with that model, together we'll be able to use this space for groups and for one-on-one drop-in counseling. Our goal is to try and reduce barriers and create a less intimidating way for anyone in the community to access these services."
Wildflyer's four-month cohort program will allow as many as 30 teens to work as baristas alongside Wildflyer East's shop manager and operations manager. Through the program, participants can learn about financial literacy and emotional intelligence in the workplace while also developing coffee skills.
At the end of the year, Wildflyer Coffee will graduate close to 60 people in total. Coffee shop sales will go towards funding this programming. 
"We rely a lot on earned income to fund our programs as a social enterprise," said Kammerer. "So the chance to really increase the business side of what we're doing is really appealing as well."
The 1,440 square-foot Wildflyer East includes a La Marzocco espresso machine custom painted to the match the shop's signature seafoam-esque blue, alongside Mahlkönig grinders and a Fetco batch brew system.
Sandwiches, soups and light breakfast items are available alongside grab-and-go options from local woman-owned bakery Honey and Rye.
Custom Wildflyer coffee blends filling the grinder hoppers and Wildflyer-branded coffee bags come through a local roasting business called Sustenance Coffee, Kammerer said. Meanwhile, in the cafe, those beans are being transformed into high-quality beverages by a growing number of budding baristas.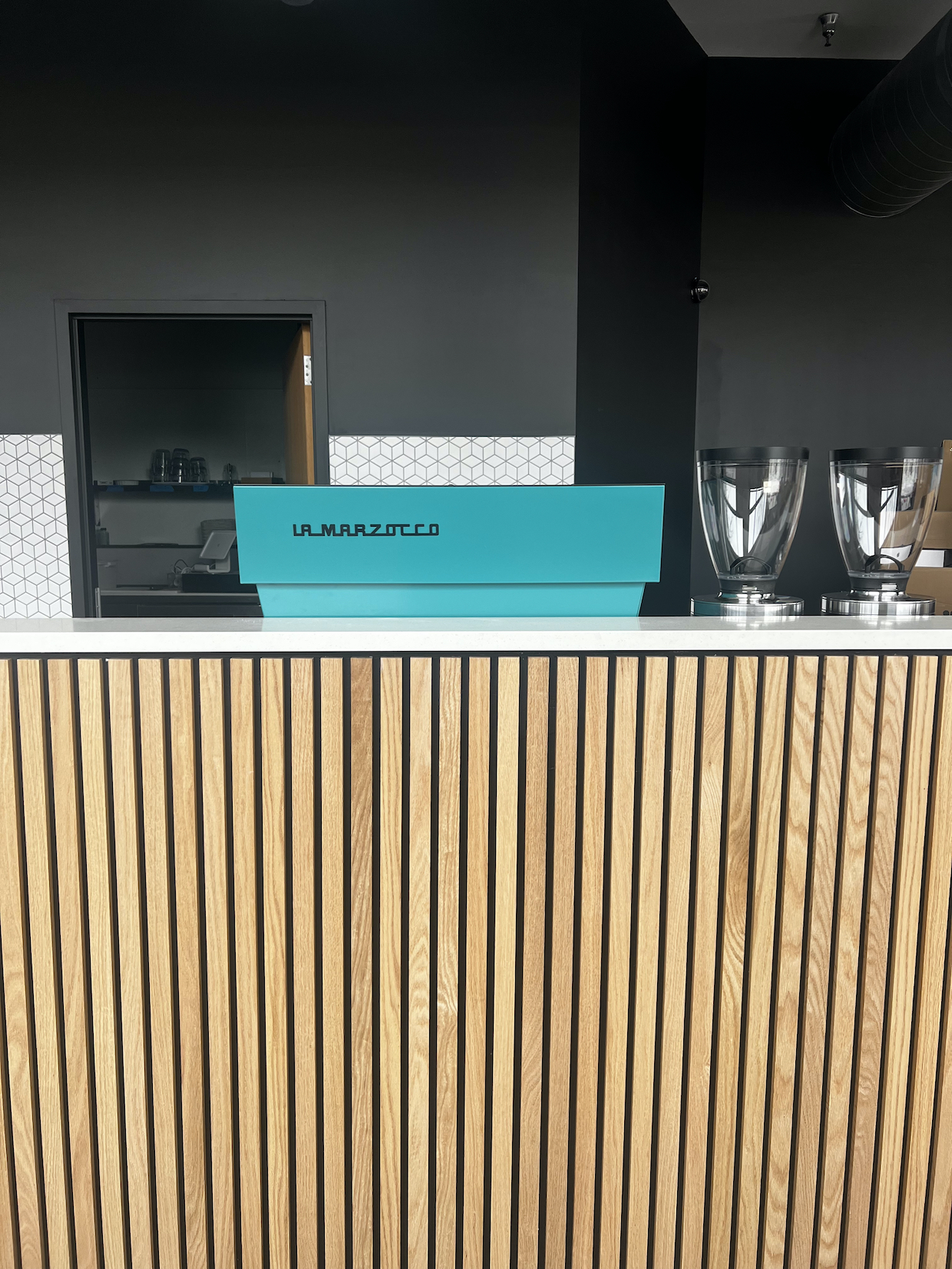 "What's cool is that we have a couple who have graduated and are now working with us as shift leads. So, it's great to see that kind of progression. It's important for us to elevate our youth with lived experiences which they can turn into leadership positions within the coffee industry," Kammerer told DCN. 
Patrons of the first Wildflyer Coffee shop will notice some patterns repeated in the new cafe, including the brand's orange color on lounge chairs, plenty of greenery and the Wildflyer logo spread across the cafe. 
"The thing that's kind of fun about opening this time around is that we have an established customer base," Kammerer said. "People are excited about what we're doing and the coffee community as a whole in the Twin Cities is just incredibly fantastic."
---
Wildflyer East is located at 1362 7th St W in St. Paul. Does your coffee business have news to share? Let DCN's editors know here. 
More From DCN
Shavantay Minnis
Shavantay Minnis is a writer based in sunny South Florida. She enjoys nature, giving back to the community and her sugar with a side of coffee.