A little over a decade ago, Marisa Contreras was working as a retail pharmacist before completely switching courses to become a coffee producer. 
"I literally traded heels for boots," Contreras recently told DCN via a translator. 
When Contreras' husband began developing an interest for building a coffee business, she dove headfirst into learning, too. That education then inspired a deep passion for coffee, as well as its economic and social value. 
"After that my greatest passion was born, seeing the transformation of coffee into surprising, unique and rare coffee," she said. "I am completely in love with coffee and the people who work to produce every single coffee bean."
Contreras's Capoeira coffee farm (Fazenda Capoeira) is located in Areado in the coffee-producing state of Minas Gerais. The farm spans more than 400 acres, providing an abundance of Catuaí, Mundo Novo and Ruby varieties for international buyers. The farm's meticulously produced specialty coffee is currently exported to the United States, the United Kingdom, Poland and Japan.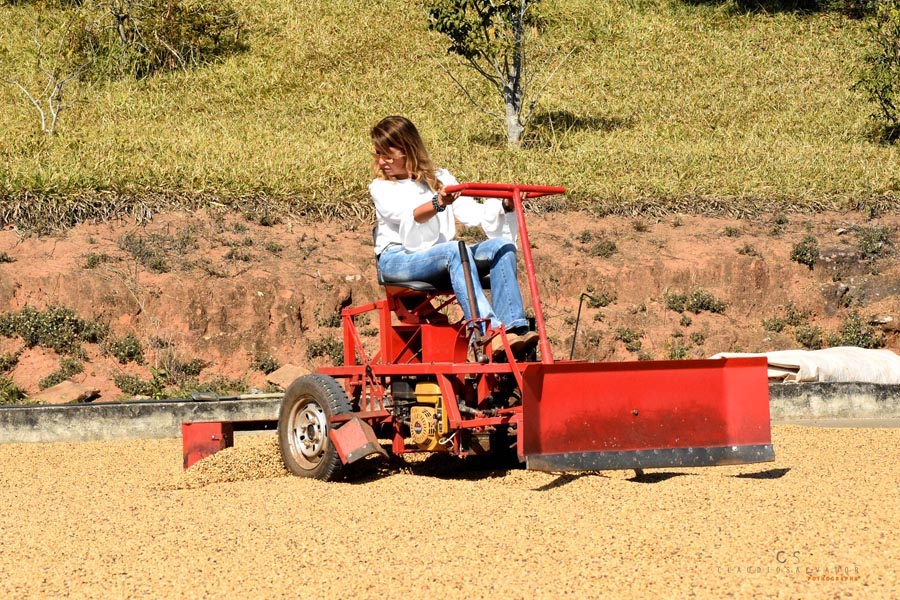 Contreras, meanwhile, has become an advocate for women's empowerment in the coffee sector. She travels throughout Brazil, giving lectures on the role of women in the field and on other aspects related to coffee production, business and leadership.
"[Women] have left invisibility behind us and we are increasingly prepared to occupy positions of leadership, and today we exercise our long-dreamed-of protagonism in the field," Contreras said. "We are authors of our own history, heroines of our journey."
DCN recently caught up with Contreras to ask the following three questions:
[Note: Translations were facilitated by representatives of the Brazil Specialty Coffee Association (BSCA), and ApexBrasil.]
What about coffee inspires you most?
What inspires me, motivates me and makes me go further and further is being part of the production chain, where people transform people — where we deliver to our consumers not only unique coffee beans, but the story of each family that draws its livelihood from coffee and has its life transformed by coffee. So coffee makes me live a life worth living and tell a story worth telling.
What about coffee troubles you most?
What concerns me most is climate change. How will we be able to deliver a product that is increasingly sustainable and healthy in the face of climate change? How will we be able to reduce the impacts of these changes? What new behaviors and attitudes should we have in the face of this new world?
What would you be doing if it weren't for coffee?
I would be in an activity of caring for people, in an activity of collective impact such as coffee — an activity that would bring empowerment and prosperity for many women. Investing in businesses run by women is investing in a better world. Women have a very large multiplication and transformation effect.
---
Is there someone in coffee who inspires you? Nominate that person for DCN's ongoing "Three Questions" feature. 
More From DCN