Specialty coffee roaster Little Owl Coffee continues to loom large in the Denver area through small shops and big coffees.
The company recently unveiled its third retail location, in Denver's Lower Highlands neighborhood (LoHi). The new shop was deeply influenced by Little Owl's first cafe, which opened across the river at 1555 Blake Street in 2013.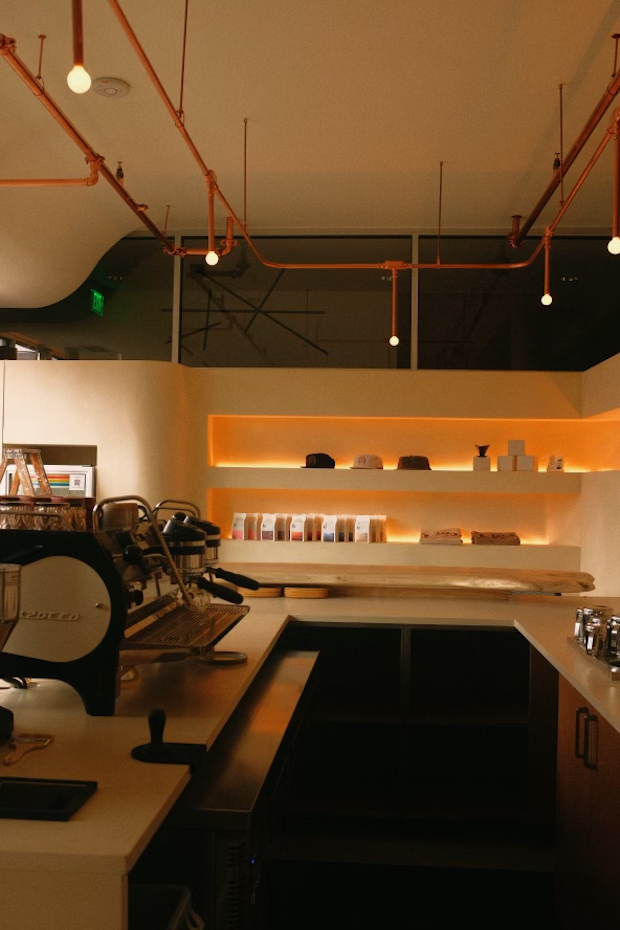 "Our design approach was initially very much functional," the Little Owl ownership team recently told DCN via email. "We've spent almost 10 years fine-tuning the workflow in our original 300-square-foot cafe, so we had a finite vision of the bar and equipment setup for the new shop. Functionally it's almost copy-paste. We really wanted to take that template and tweak the materials."
The marble, stark white surfaces and quartz counters of the original location have been reinterpreted in the new shop through travertine limestone, lime wash paint and natural stone counters. The owners described the combination of new interior elements at LoHi as an expression of "beigecore."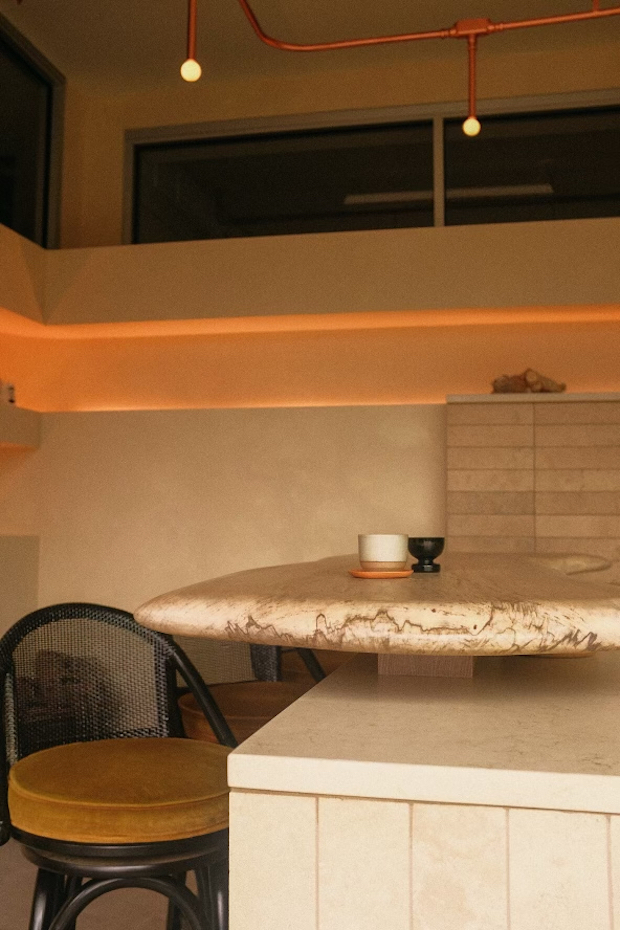 "The cafe is tiny, so cramming design details into every corner was doable and done," they said. "It's vibey, it's cozy and it feels like Little Owl."
Seanna Carrelo, Corey Wall, and Michael Sinon founded Little Owl a decade ago, seeking to provide an air of warmth and hospitality for Denver's coffee drinkers.
"To us, that just meant being welcoming and kind to people," the owners said. "Believe it or not, that wasn't a vibe synonymous with specialty coffee shops at the time."
After launching a roasting operation in 2018, the trio opened a second downtown location at 17th and Tremont in 2021. The newest shop held a grand opening on April 8.
The LoHi cafe offers freshly baked goods from Pandemic Donuts and Reunion Bread alongside Little Owl's expressive selection of coffees, some of which are occasionally available in limited-edition faux paint cans.
Coffees are roasted in a Probat machine at an off-site roastery in the Sunnyside neighborhood, with greens coming from sellers including La Real Expedeción Botánica, Hacea Coffee Source, Unravel Merchants, Finca Terrerito and Los Volcanes.
The coffee menu at the newest Little Owl closely resembles those found at the first two locations, with an emphasis on simplicity and quality.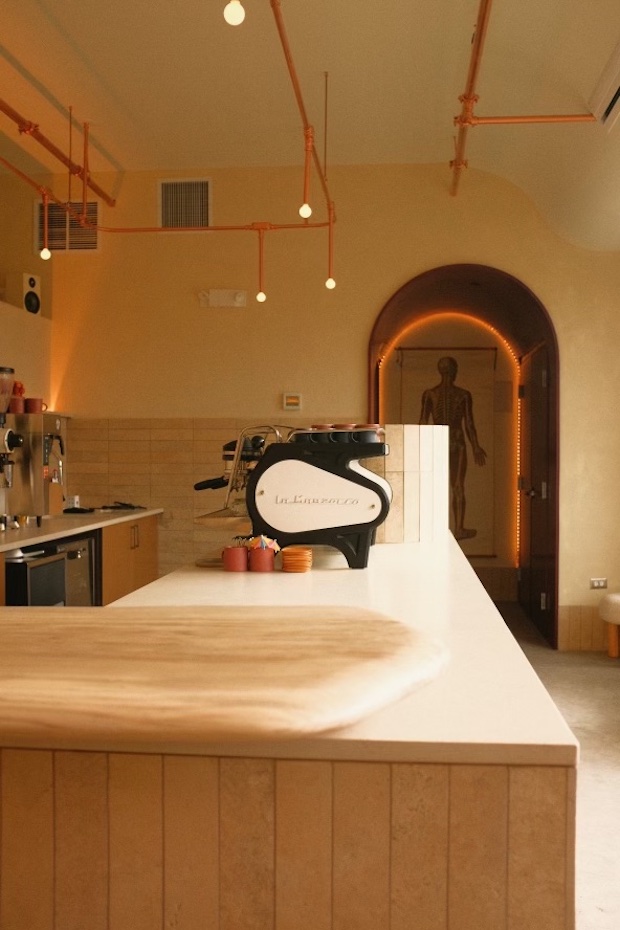 "Initially out of necessity and now out of preference, we operate with a 'less is more' mentality," the owners said. "Our spaces are small, our setups are simple, and we like the classics because we source and roast pretty coffees."
A La Marzocco Strada AV is supported by a Mazzer Kold S grinder, while a Mahlkönig EK43 breaks beans for Fetco-powered batch brews.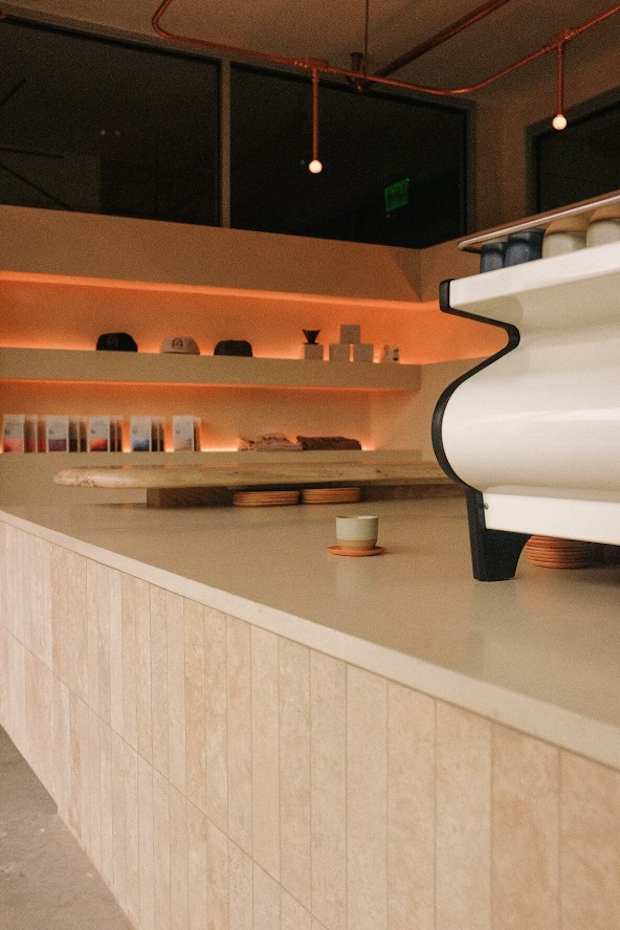 These tools also support a rotating seasonal menu in which the Little Owl team further spreads its creative wings.
"Generally cooked up in a fever dream, we like to reach for totally novel ideas — Piña Colatte, Biscochino, Peeps in Purgatory — use your imagination," the owners said. "We like to get weird, and we're allergic to lavender and all things blended, so don't even ask."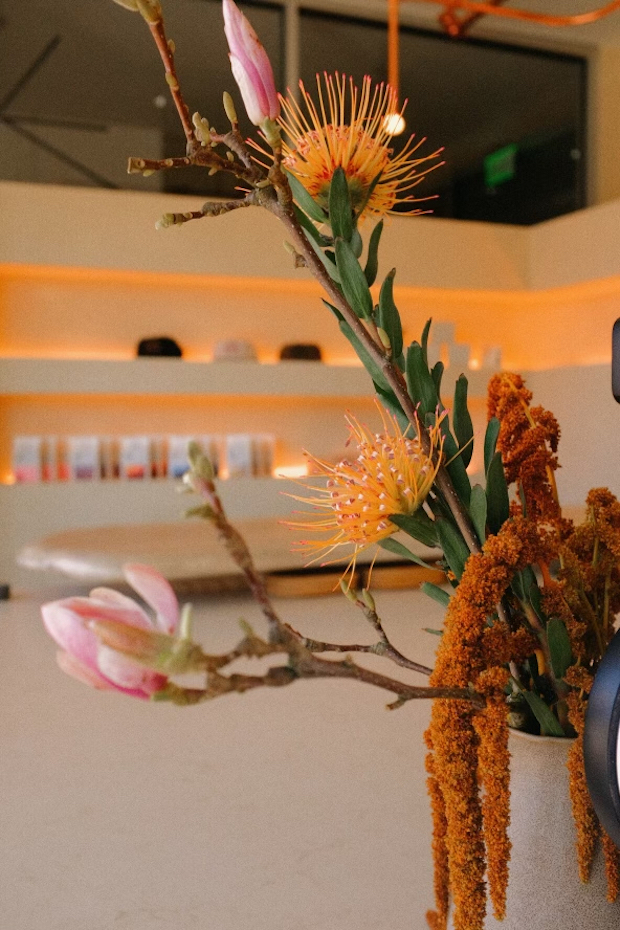 ---
Little Owl LoHi is now open at 2731 17th Street in Denver. Tell DCN's editors about your new coffee shop or roastery here. 
More From DCN
Nick Brown
Nick Brown is the editor of Daily Coffee News by Roast Magazine.