New York City-born independent coffee pioneer Ninth Street Espresso has relocated its roasting operation into a new home in Long Island City, Queens.
After committing to the space in 2019, then facing two years of pandemic-related delays, the Ninth Street leadership team brought a wealth of combined experience to bear on the new roastery and adjoining coffee bar.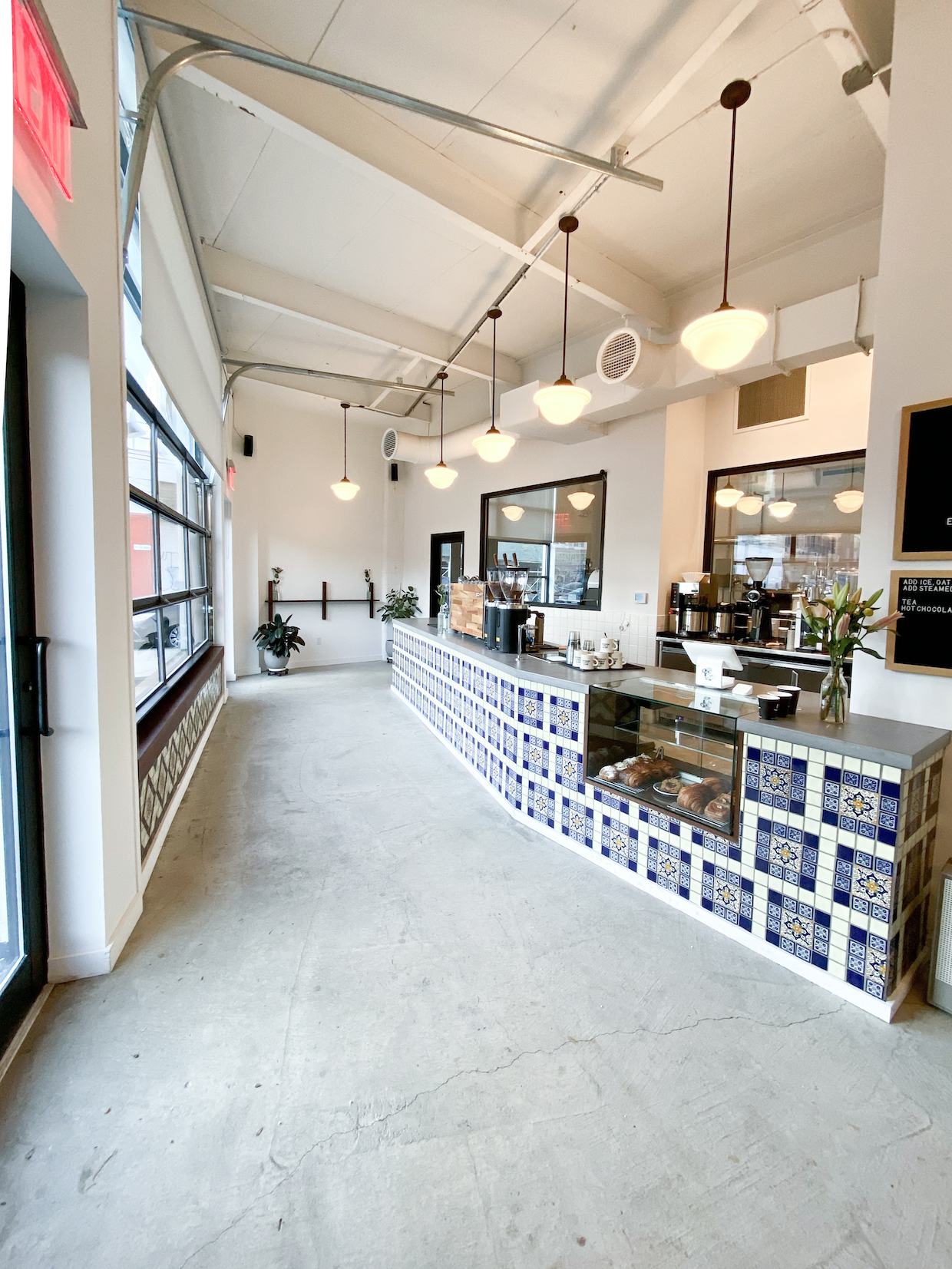 The design and plan was led by: Ken Nye, who founded Ninth Street Espresso with a single East Village shop in 2001; Trey Wrange, who has been managing Ninth Street coffee shops for 14 years; and Nina Glikshtern, who has been managing all aspects of the company's roasting program for the past 10 years.
"What made this project so exciting was that every detail was planned, created and carried out internally by our management crew, from the earliest discussions through the final execution," Nye recently told DCN. "Between the three of us, we have close to 50 years of coffee experience and it was really rewarding to put it to use designing the shop."
Occupying approximately 800 square feet, the roastery officially opened last year and was followed in February 2023 by the opening of the 500-square-foot cafe space.
It is the first time that Ninth Street Espresso has had roasting and coffee service under the same roof. The company currently operates four cafes around the city.
"For the past 10 years, we have roasted in a separate facility and consolidating the two into an inviting public space will give us opportunity to engage customers in new ways," said Nye. "We think people appreciate seeing the roasting process and having access to the freshest possible coffees."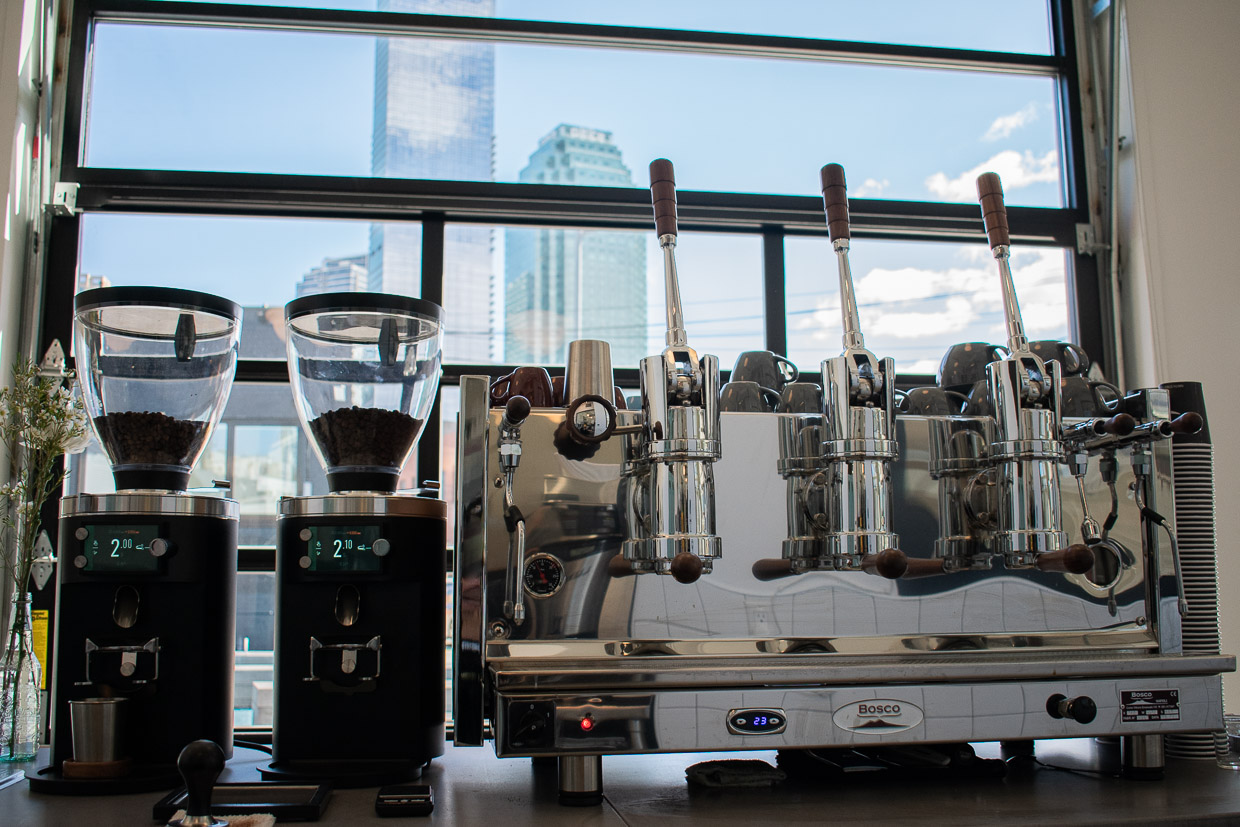 Inside the new roastery, a glossy white Diedrich IR12 machine handles the roasting production load. Green coffees continue to come from Ninth Street's long-trusted suppliers, including the progressive Brazilian coffee producing and trading company Daterra for Ninth Street's core blends.
"We have gained a little bit of room, but considering that our last roasting space was 600 square feet, it did not take much to gain space," Nye said. "What we really gained is better flow, feel and accessibility with the new space. It's a great layout with lots of beautiful daylight."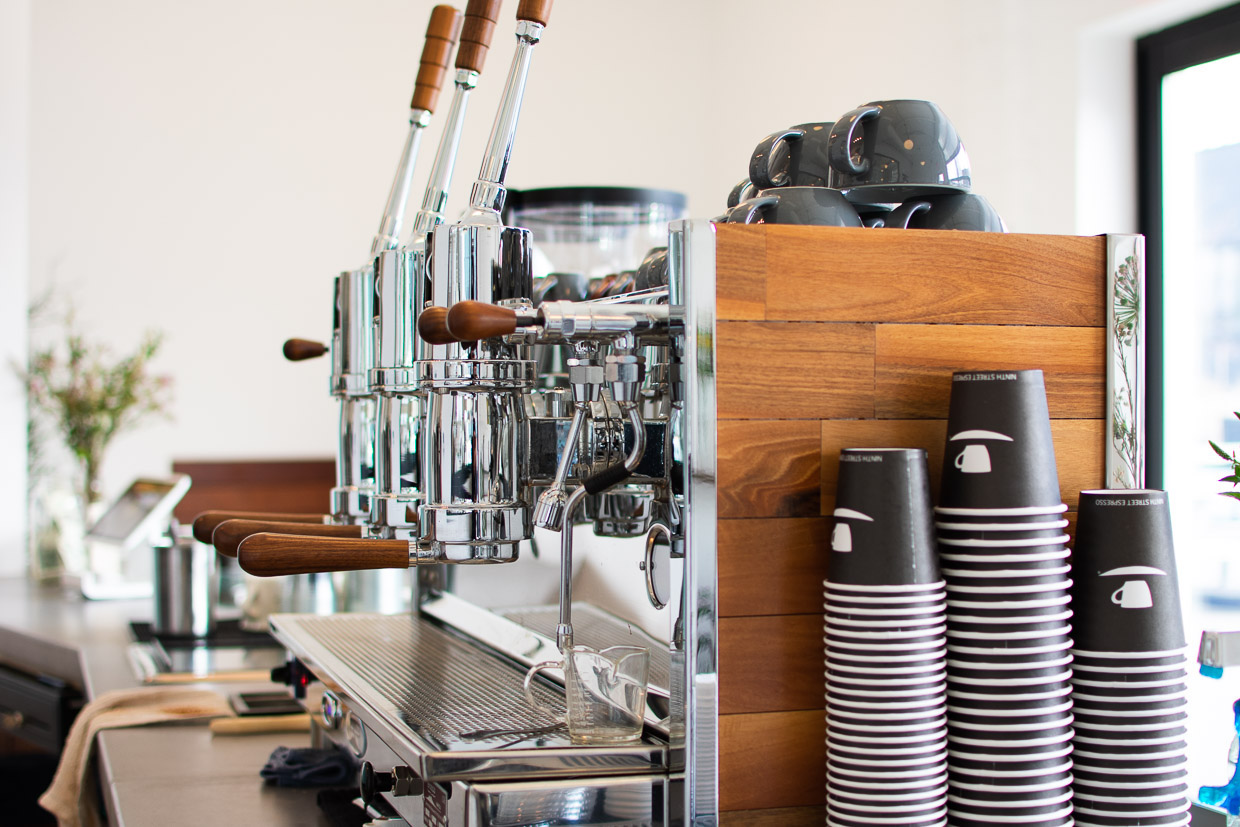 In the adjoining cafe, freshly roasted coffees make their way into the hoppers of a Mahlkönig EK43 grinder for brewed coffees or a Mahlkönig E80S for espressos. For the latter, the new shop goes old school with a custom-built Bosco Sorrento 3 group lever machine.
"When NSE started over 20 years ago, we had a Faema E61 on bar and the appeal of working with a simple classic machine that can produce amazing coffee has never left us," Nye said. "The Bosco offers that experience with extraction profiles that only a lever group can achieve."
As at all the other Ninth Street shops, the new LIC location boasts an aggressively simple coffee menu, with only Hot Coffee, Cold Coffee, Espresso or Espresso with Milk, plus a la carte add-ons ice, oat milk, chocolate, honey or steamed milk. There are also teas, hot chocolate and baked goods from local outfit Native. The shop also charges 25 cents for single-use cups.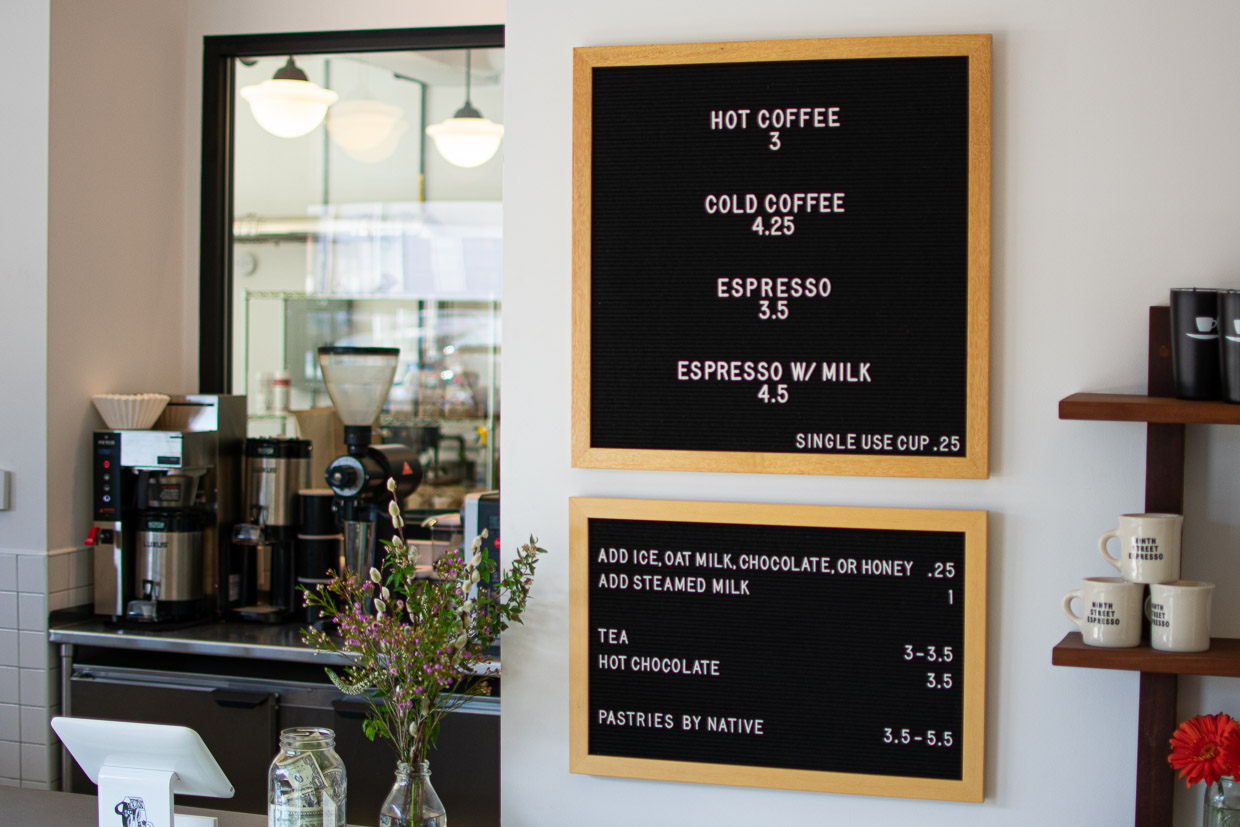 Notably, the new shop occupies a section of 12th Street in LIC that is closed to traffic due to a protected glacial rock formation. NSE's landlord partnered with the city's streets division in 2019 to enhance the formerly under-used space as a pedestrian corridor, where NSE's neighbors include complementary businesses like Focal Point Beer (formerly ICONYC).
"Our corner of LIC has a rich residential community of folks who are excited to have a coffee shop in their hood," Nye said. "Something we learned during Covid is that coffee shops in commercial districts are vulnerable, whereas, coffee shops in residential neighborhoods are less so."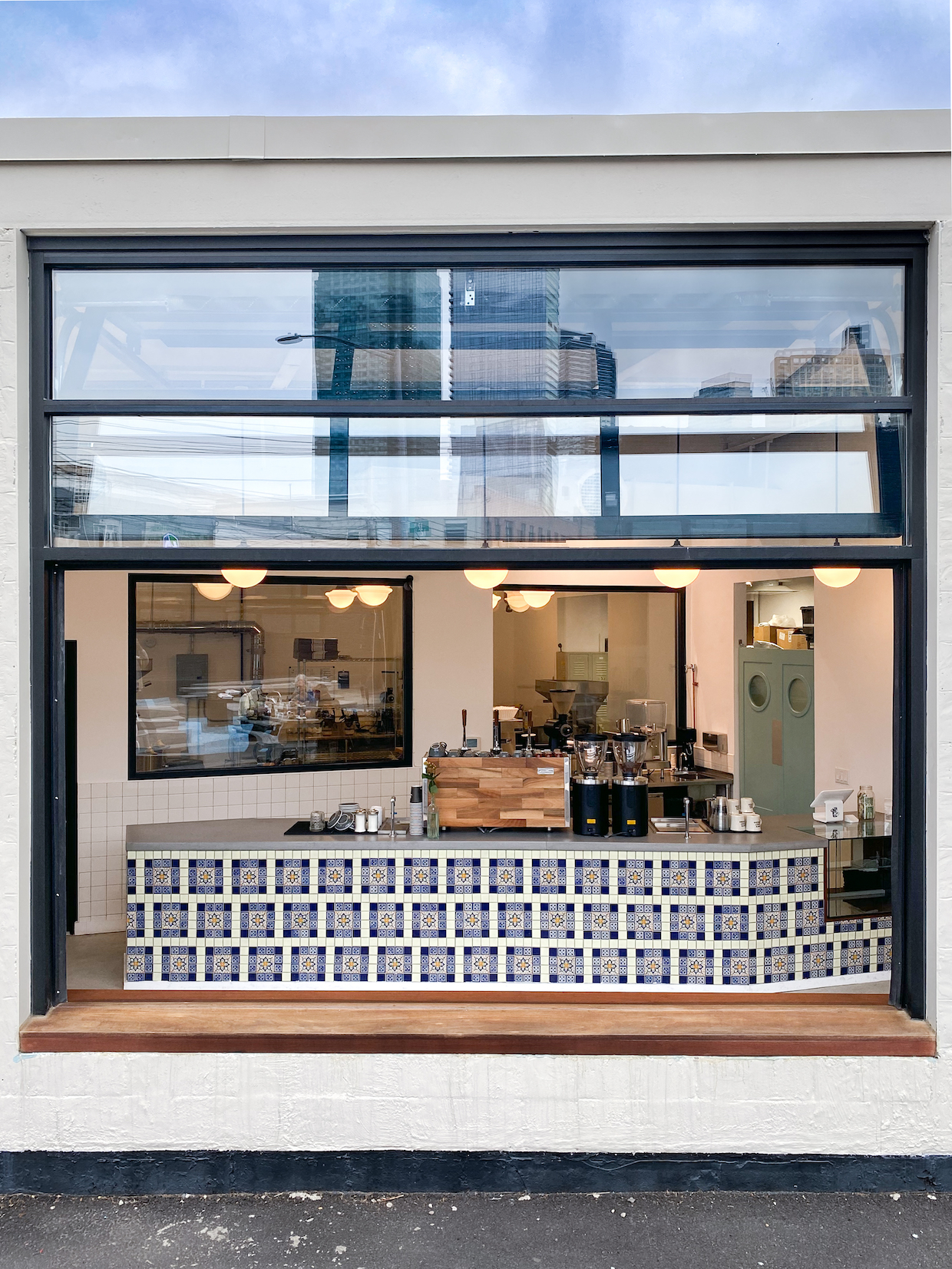 ---
The newest Ninth Street Espresso is located at 43-58 12th St in LIC, Queens. Tell DCN's editors about your new coffee shop or roastery here. 
More From DCN
Nick Brown
Nick Brown is the editor of Daily Coffee News by Roast Magazine.