A mainstay in the specialty coffee landscape of Columbus, Ohio, Mission Coffee Co. is back with a new owner and a fresh space.
Matt Roberson, the founder of longtime Columbus-area coffee truck Blank Slate Coffee, took ownership of the Mission brand late last year after years of working with the company as a wholesale client. 
"Mission was a trailblazer here in Columbus in the third-wave coffee scene," Roberson told DCN. "They had a great product, of course. The ethos behind the business made it really simple, transparent, [and they] had a really strong emphasis on education and collaboration."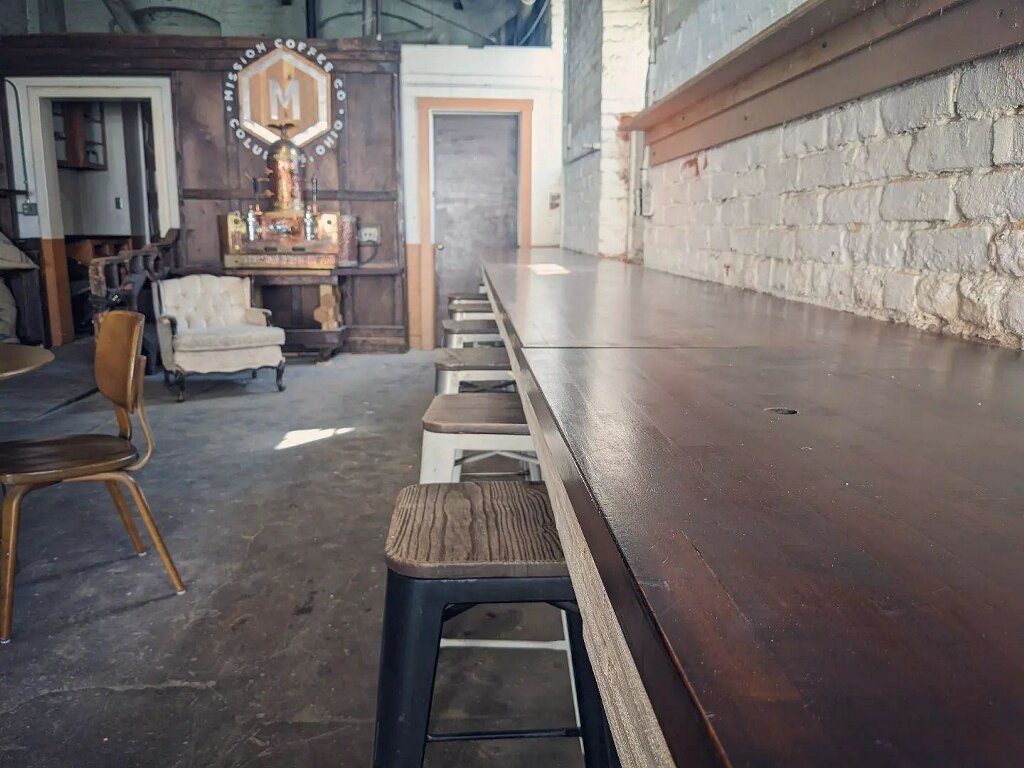 Mission closed its decade-old brick-and-mortar shop early on in the pandemic, opting to focus more on its roasting and wholesale business. When the company's former head roaster took a position in Nashville, Roberson stepped in, and the two businesses deepened their relationship. 
Earlier this month, Mission Coffee Co. held a grand reopening of sorts, at The Fort, a repurposed 19th century factory building where Mission had been operating as a pop-up.
"Columbus has a soft spot for Mission," Roberson said. "Working to restore a cafe experience — people were really excited about that."
At the new Mission, the Blank Slate coffee truck serves as Mission's new kitchen facility and ordering station. Roberson took a DIY approach in creating a cozy interior within the industrial setting. 
"The main tenant in this building we're in is a commercial furniture company," Roberson said. "They're going through wood scraps, and I said, 'Can I use some of these?' They liked that idea of reducing their waste from the process. That's woven all throughout."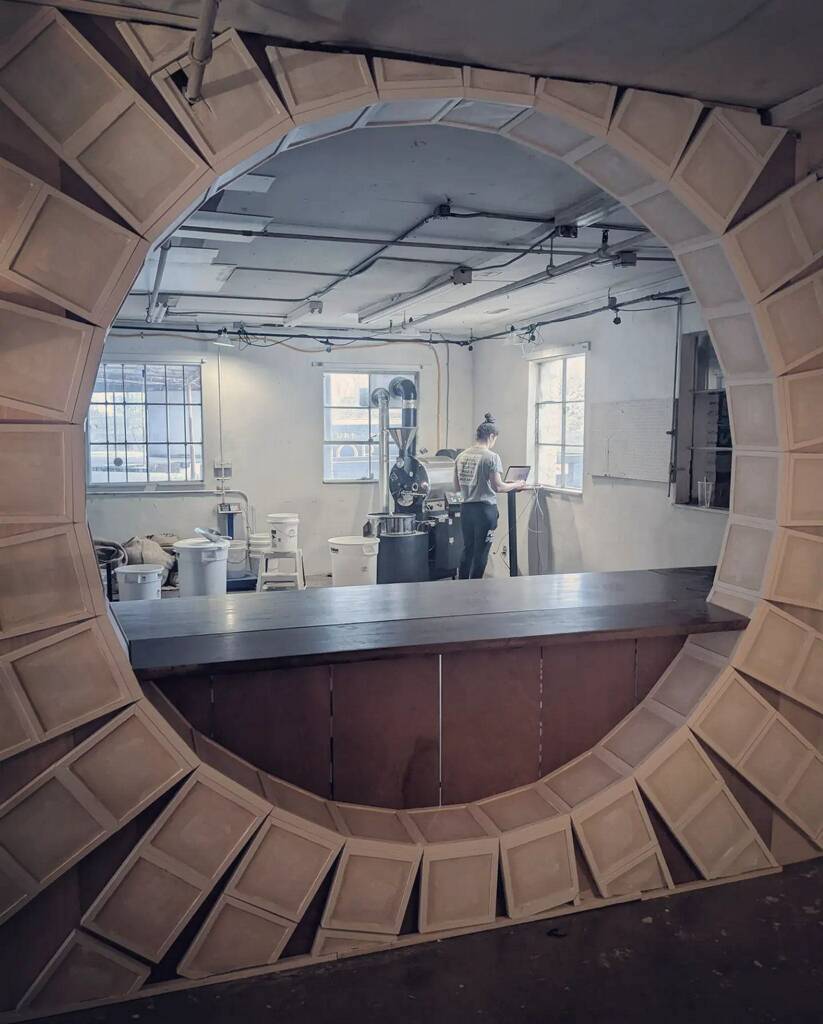 Inside, customers can catch glimpses of the Mission Coffee Co. roastery, which adjoins the cafe space. 
Since Blank Slate was already using Mission's coffees, translating the menu has been relatively seamless, while most of the food-and-beverage ingredients remain locally sourced. 
"We get our milk from a dairy here in Ohio. If we use syrup, it's infused simple syrup made in a farm, close to here," Roberson said. "We have years and years of different specialty drinks that people love. For the opening, we brought back what was the most popular, a salted maple cortado. The maple is made from a distillery here."
For Roberson, coffee is about building a community and conveying narratives, both of which tie into the company's green coffee purchasing strategy, where single-origin coffees with transparent origins are prized.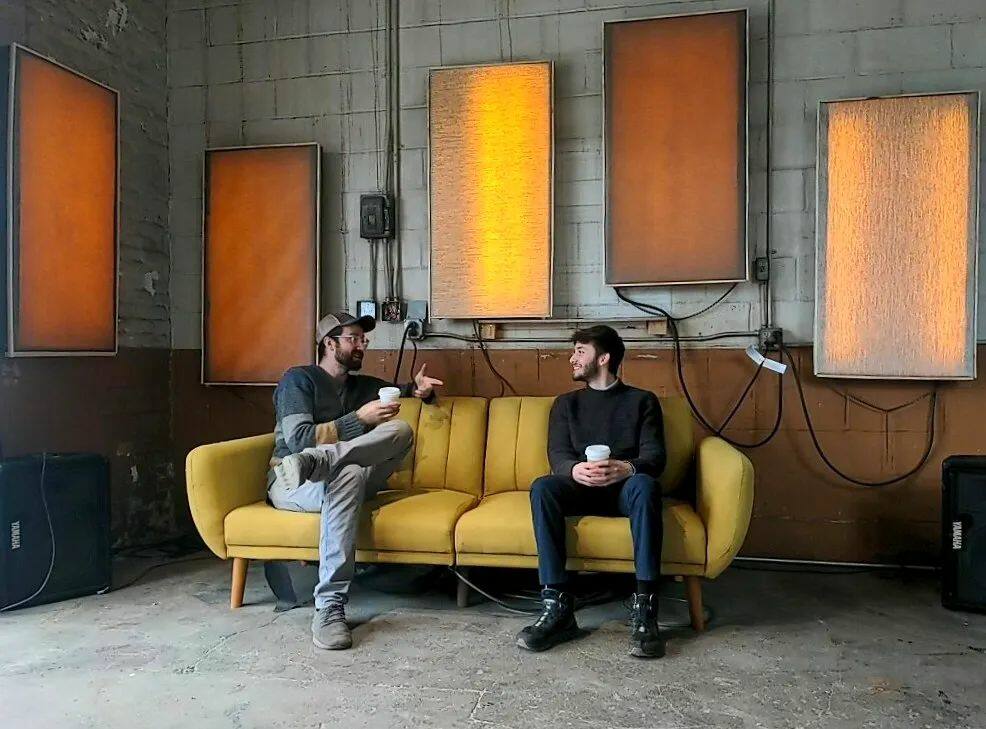 To celebrate Mission's launch at 2060 South High Street, the company has launched the 2060 blend that leans heavily on a women-produced Ethiopian natural-process coffee. 
"The same values that allow for good community-building allow for great coffee," Roberson said. "Narrative is a big part of what we're thinking. When people have questions, we want to be able to answer them. We want to be able to tell the story, from bean to cup."
---
Mission Coffee Co. is located at 2060 S. High St. in Columbus, Ohio. Tell DCN's editors about your new coffee shop or roastery here. 
More From DCN
Libby Allnatt
Libby Allnatt is a writer with a passion for trying new coffee shops. She lives in Salt Lake City, Utah.