Mudhouse Coffee Roasters has opened a new shop in the heart of Charleston, South Carolina. The fifth retail outpost for the Roast magazine 2017 Micro Roaster of the Year winner is the first outside of Mudhouse's home state of Virginia. 
Occupying a cozy 1,300-square-foot space that was previously home to a Chinese restaurant, the new shop is designed to reflect and build upon the existing local charms of Charleston. 
Chandeliers overhead cast sparkling light upon second-hand velvet loveseats that are nestled closely around small tables to encourage conversation. Bar seating near the front windows provides excellent people watching as well as outlets for laptop loungers. A high-quality sound system lays a musical backdrop for everyone inside.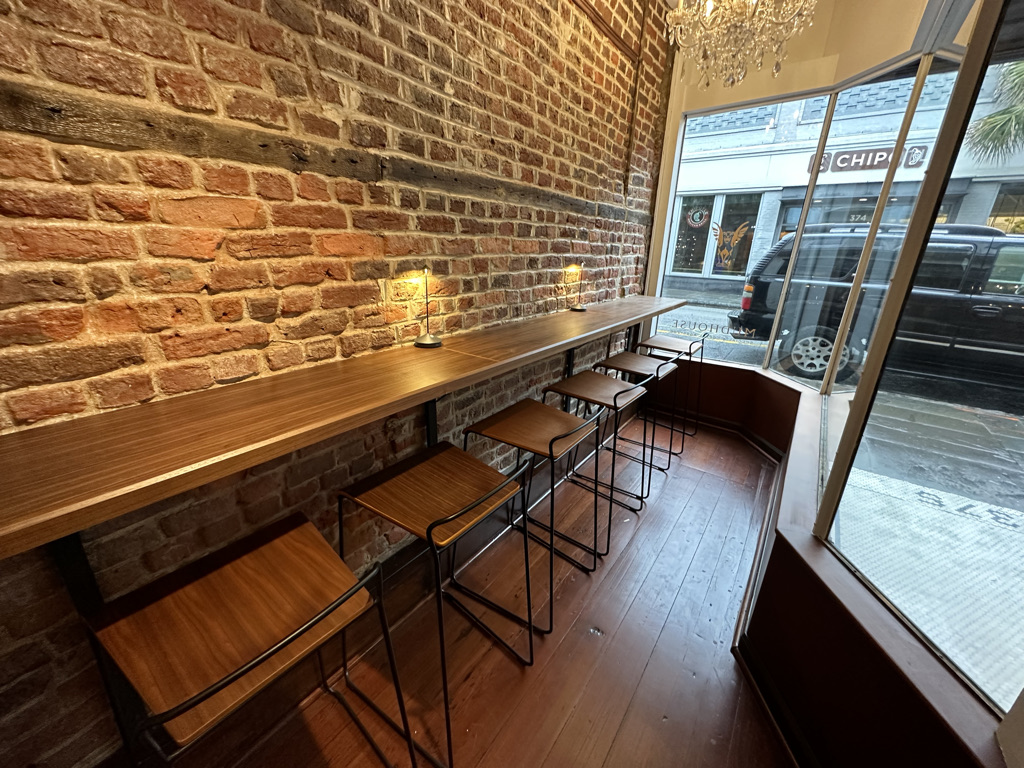 "With each of our stores, we listen to that community for how they want to use it," Mudhouse Co-Founder Lynelle Lawrence told Daily Coffee News. "This informs the design of each store. It's everything to us, as these places are living spaces for the communities in which they serve."
A La Marzocco KB90 espresso machine anchors the coffee station with help from Mazzer grinders. A Marco Mix UC3 boils water for preparing the sweet teas South Carolinians famously enjoy, while the swan-like necks of Curtis Seraphim modules crane over the bar for pourover service.
"All this fancy equipment doesn't do anything without our incredible crew," Mudhouse Co-Founder John Lawrence told DCN, noting in particular the managerial prowess of Andrew Curry.
Curry opened the first two Blue Bottle cafes in Tokyo and the first Stumptown in Kyoto, Japan, prior to sinking his boots into Mudhouse.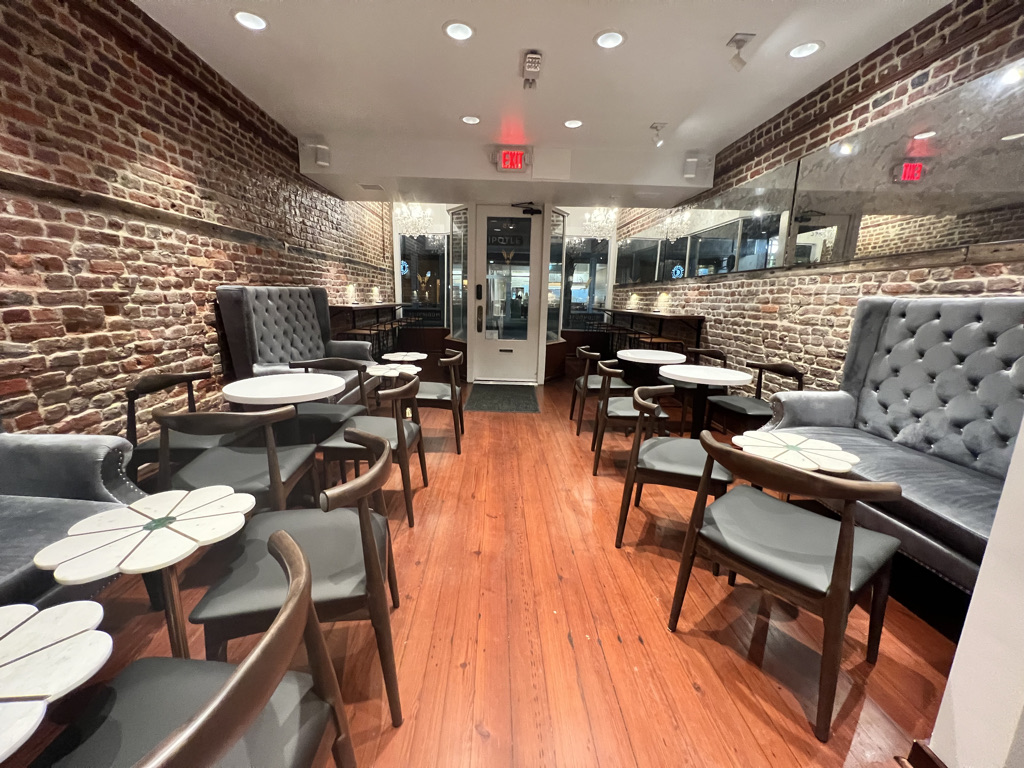 "He is like a long lost brother, and we're so happy he's playing with us," Lynelle Lawrence said. "He's hired simply the best Charleston crew. We've spent a good deal of time in Charleston in the last few years, and the best time has been working alongside this team. Not only do they make a mean drink, they share our values and all come to us with love in their hearts, massive love."
Founded by the Lawrences 20 years ago with a single outdoor coffee cart in Charlottesville, Mudhouse currently operates three shops in its home city and one in Crozet, Virginia.
While the presence of extended family plus an attractive culinary scene in Charleston justified leapfrogging a whole Carolina, the company does intend to fill in some of the space.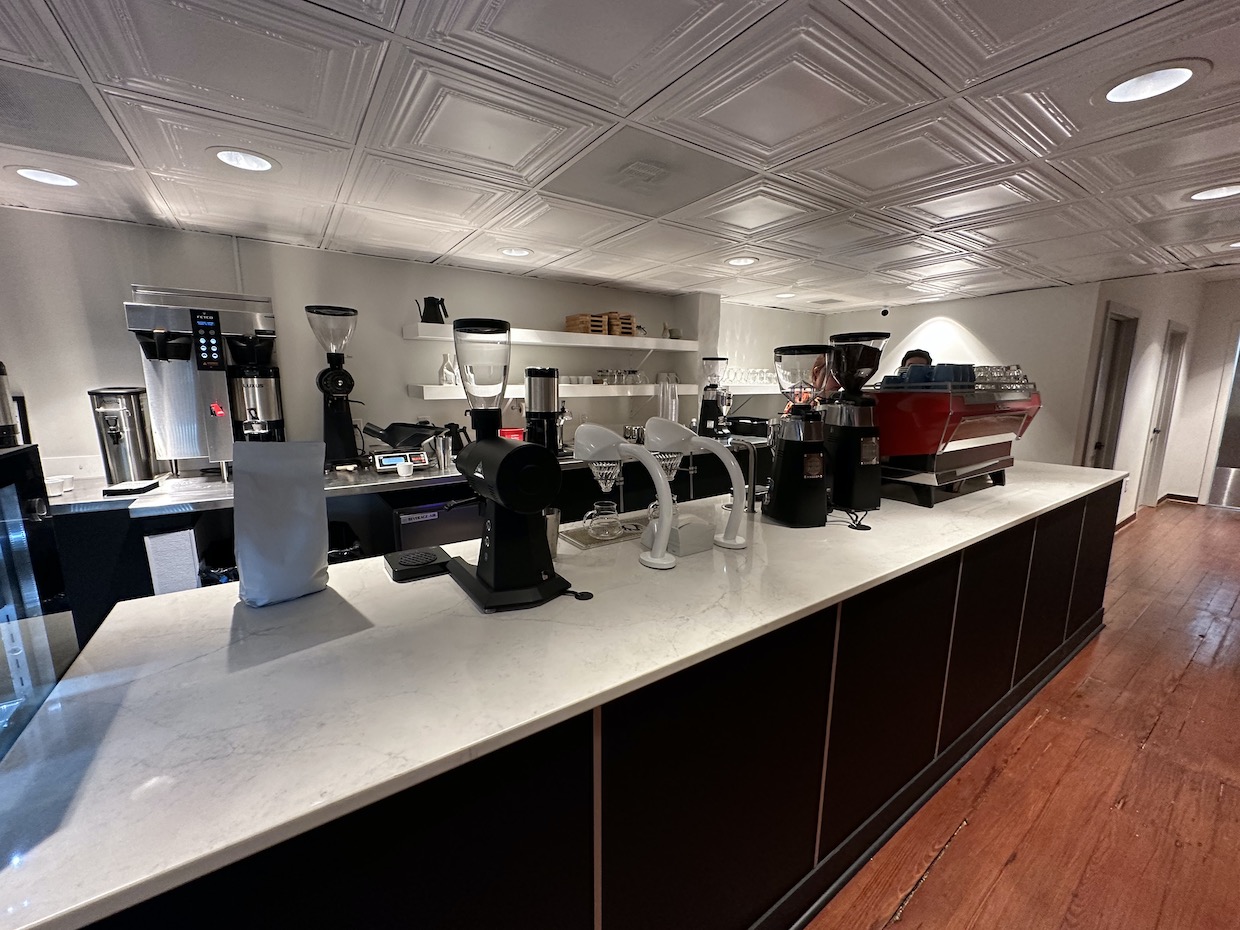 "We are indeed looking into places in N.C.," Lynelle Lawrence said. "But this storefront became available and we jumped."
Yet another Mudhouse location is progressing through a buildout, with an expected opening this summer in Richmond, Virginia. A seventh store is planned to open in Alexandria next year.
In Charleston this summer, the Lawrences and company hope a "jewel box" of a garden is completed alongside the new cafe. Mudhouse is working with renowned Charlottesville-based Nelson Byrd Woltz Landscape Architects on the design.
"Several species of jasmine and gardenia will reflect the fragrance and aroma of some of the coffees," Lynelle Lawrence said. "[There will be] native species climbing teak benches and big-ass fans cooling hot days down, all to serve the city and her gracious people. I can't speak highly enough about the garden and why we're doing it. The people of Charleston are the most hospitable and gracious of humans, and we are profoundly grateful and honored to be there."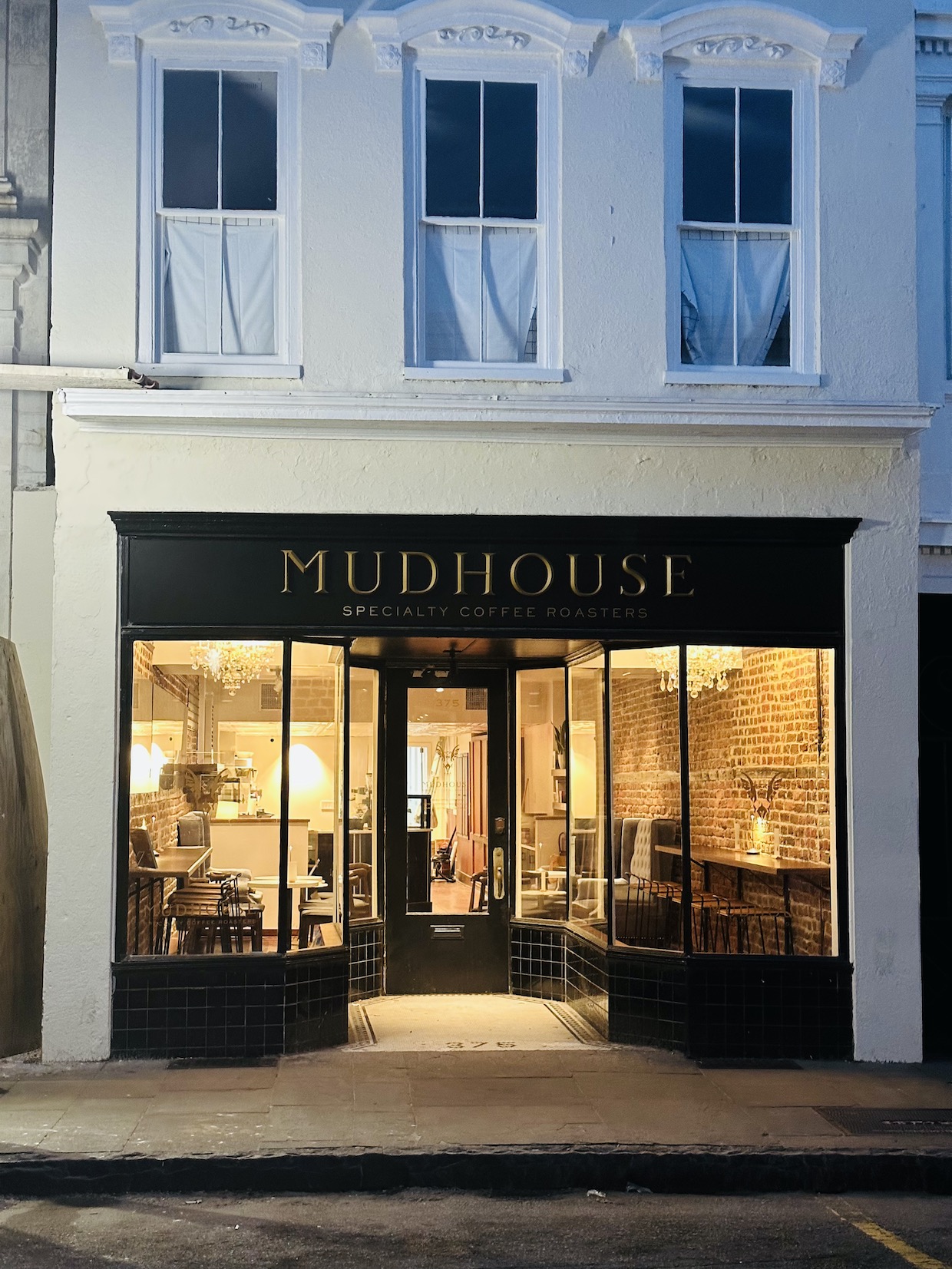 ---
Mudhouse Coffee is located at 375 King St in Charleston. Tell DCN's editors about your new coffee shop or roastery here. 
More From DCN
Howard Bryman
Howard Bryman is the associate editor of Daily Coffee News by Roast Magazine. He is based in Portland, Oregon.