A new coffee shop from Black Creek Coffee in Georgetown, Ontario, has opened the local floodgates to specialty coffee.
Debuting last fall about an hour northwest of Toronto, the Black Creek Coffee shop offers a welcome alternative to the region's chain shops, where homogenous dark-leaning roasts tend to dominate.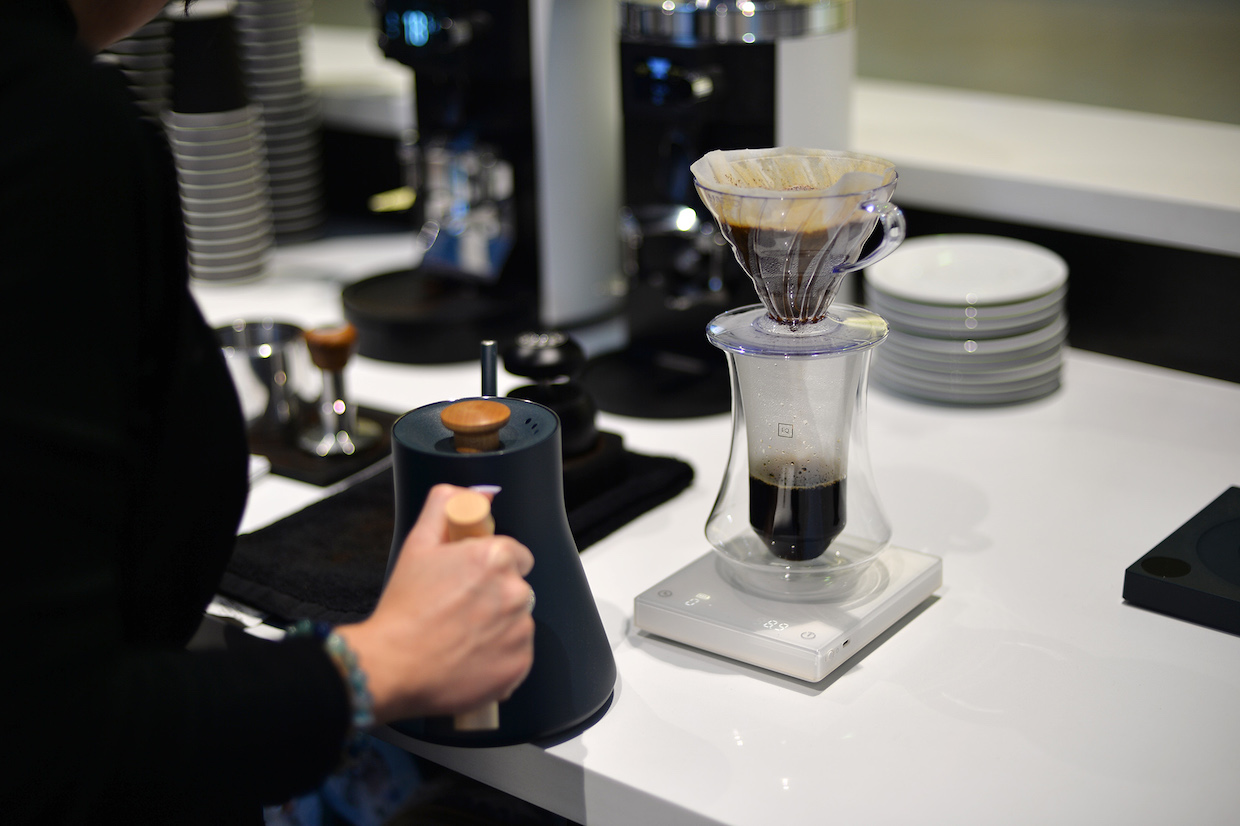 "For roasting we tend to roast medium to light. Six of our current range of 11 single origins are light roast, as we feel this highlights the nuances of processing and terroir best," Rob Smith, who co-founded Black Creek Coffee with his wife Aly Smith in 2019, told DCN. "We also have a couple of darker roasts to satisfy customers that are accustomed to that roasty flavor. Personally, I love coffees that stand out, either super fruity or lots of body [or] mouthfeel. So when sourcing, I'm not usually looking for subtlety or tea-like flavors."
After a trip to Costa Rica awoke a passion for high-quality coffee, Rob and Aly Smith began roasting coffees under the Black Creek name in nearby Acton, Ontario, in 2019, with a Diedrich IR-2.5 machine and two sacks of greens.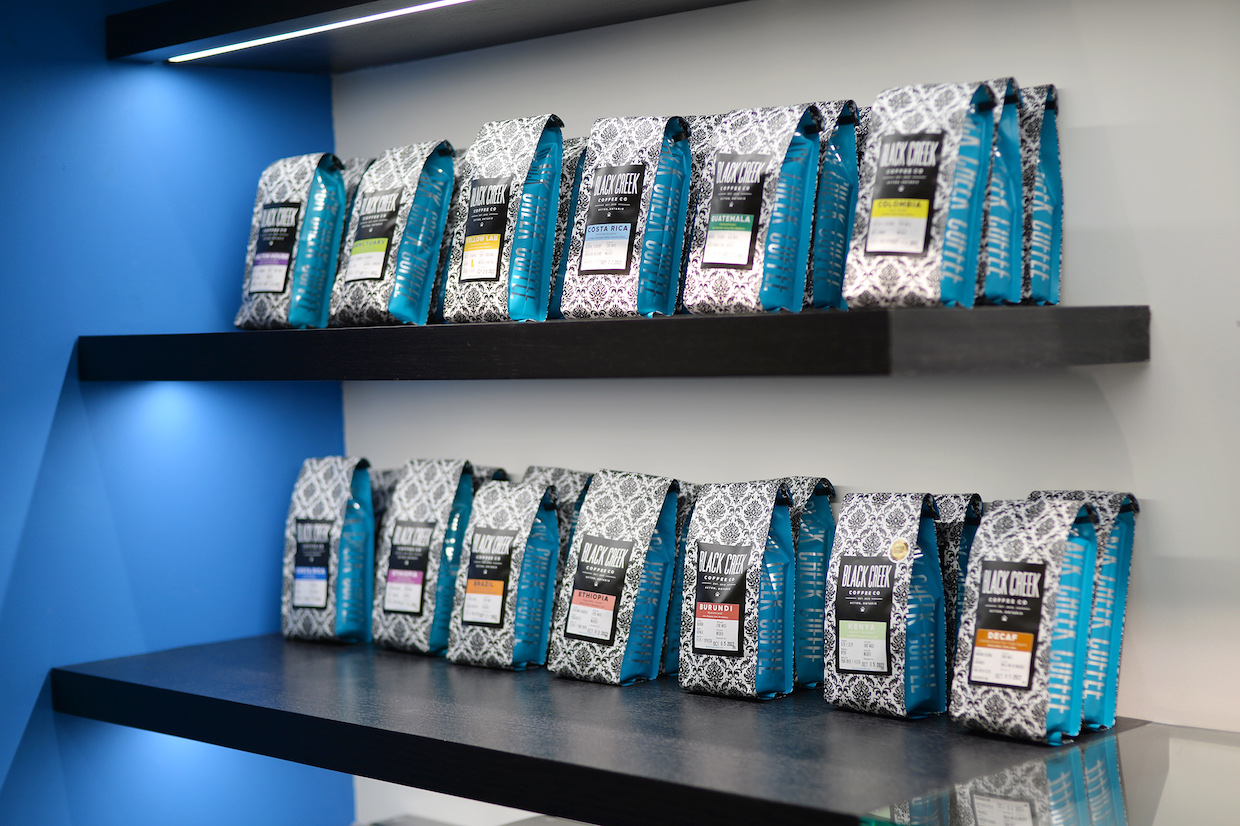 With a focus primarily on direct-to-consumer sales, the business actually grew during the pandemic, and the company in 2021 upgraded to a Diedrich IR-12 machine.
"A large number of people started making coffee at home rather than getting it for free in the office, so our sales increased as many of the offices shut down," Rob Smith said. "We knew that at some point we wanted to create an amazing retail experience, but just had to wait until the pandemic was over."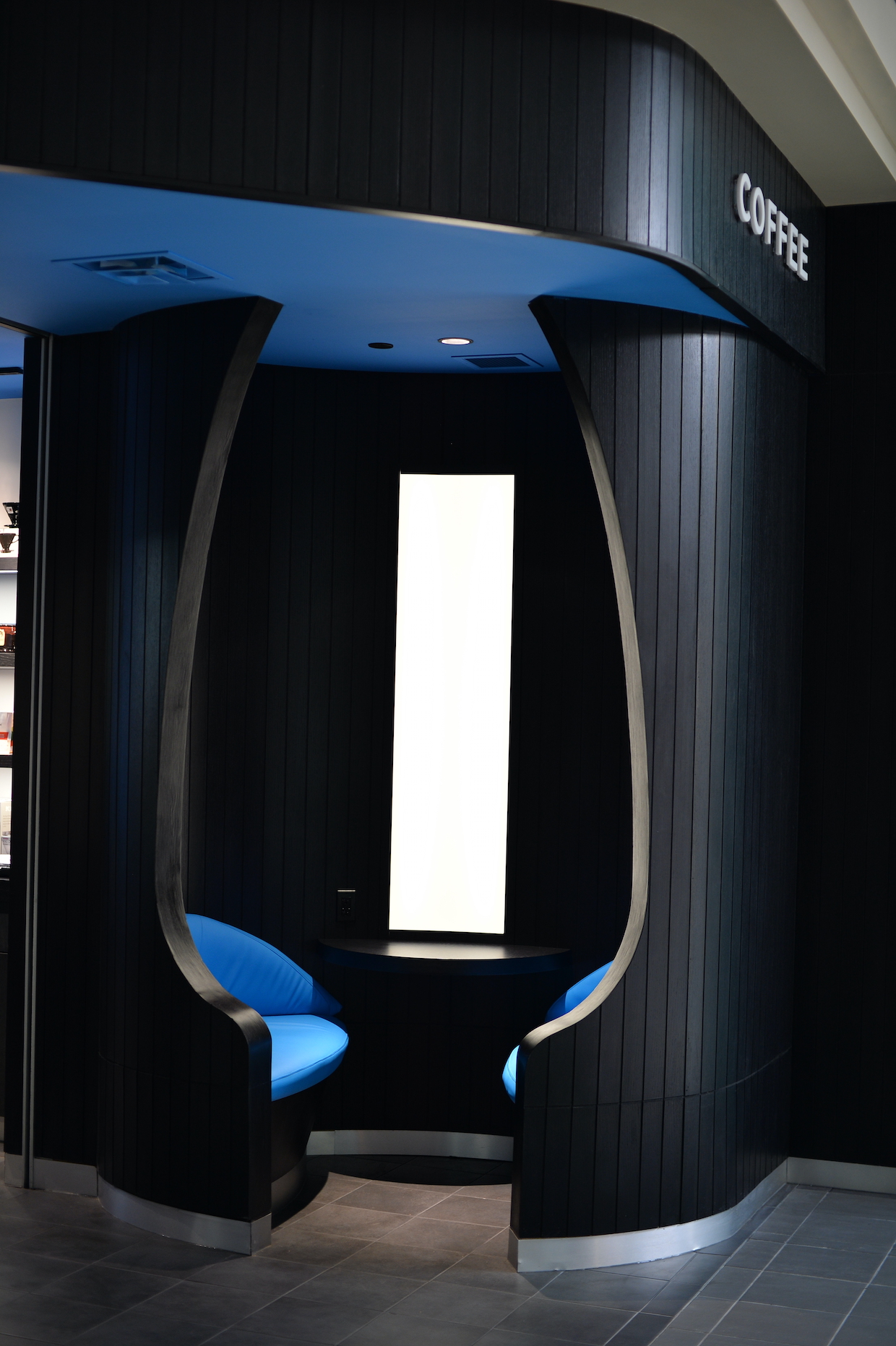 That retail experience is now being realized in a 500-square-foot space in the Georgetown Market Place Mall that was designed in collaboration with Burlington, Ontario-based ATA Architects. The shop features dark walls with clean white tiles and pops of the Black Creek brand's signature water blue. Two distinctive seating pods greet guests.
For coffee, a Synesso MVP Hydra machine is flanked by three Mahlkönig-made grinders, including a new E65S GBW. Espresso comes through a medium-roast house blend with chocolatey notes or through rotating single-origin beans, such as fruit-forward Ethiopian coffees or black-honey-processed Costa Rican beans.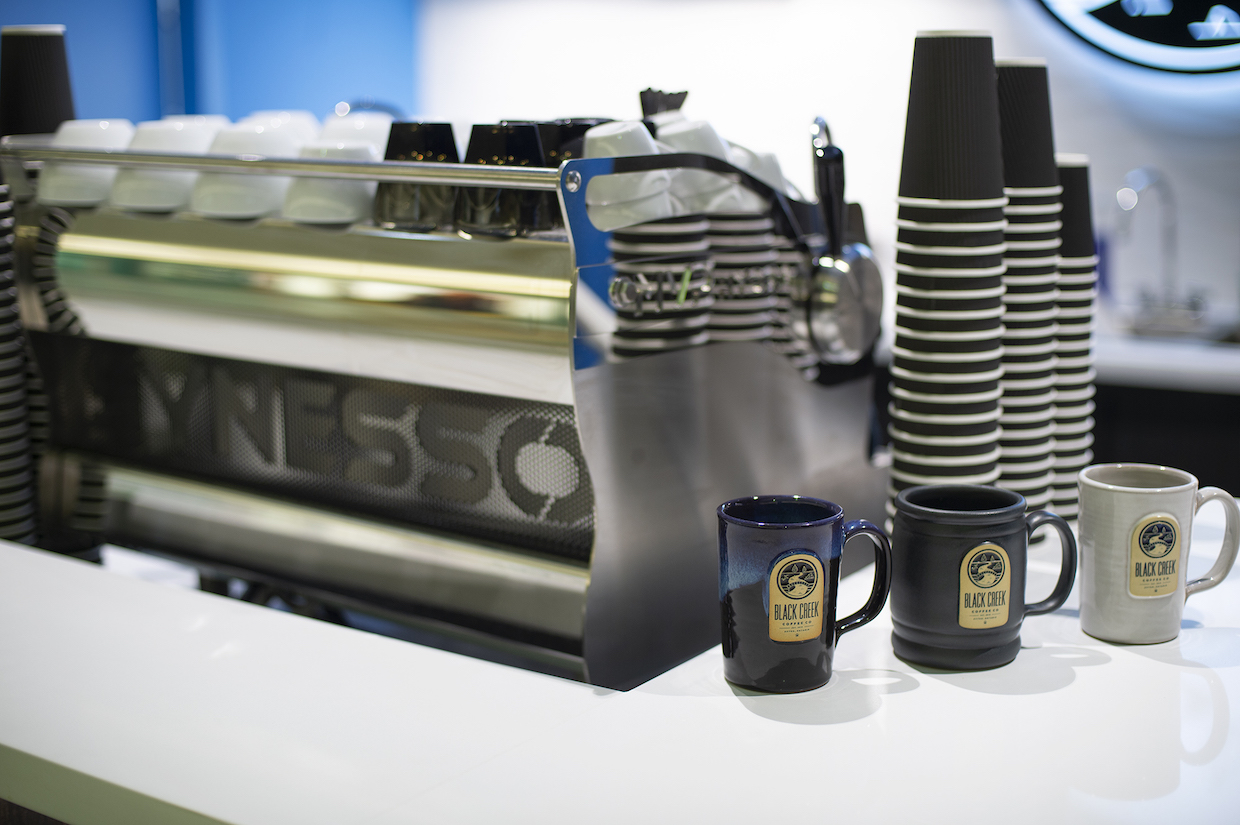 "The pressure profiling of the Synesso really helps dial in a fantastic light-roast espresso," Smith said. "The goal is to bring high quality specialty coffee to an audience outside of Toronto, serving espresso based drinks, pourovers and new monthly signature drinks."
Green coffees come to Black Creek by way of United States-based importers Covoya Coffee and Cafe Imports, and through a small number of specialized Canadian importers.
With backgrounds in the finance industry, where Aly Smith is still engaged, the Smiths are currently seeking to expand the coffee business through potential retail growth.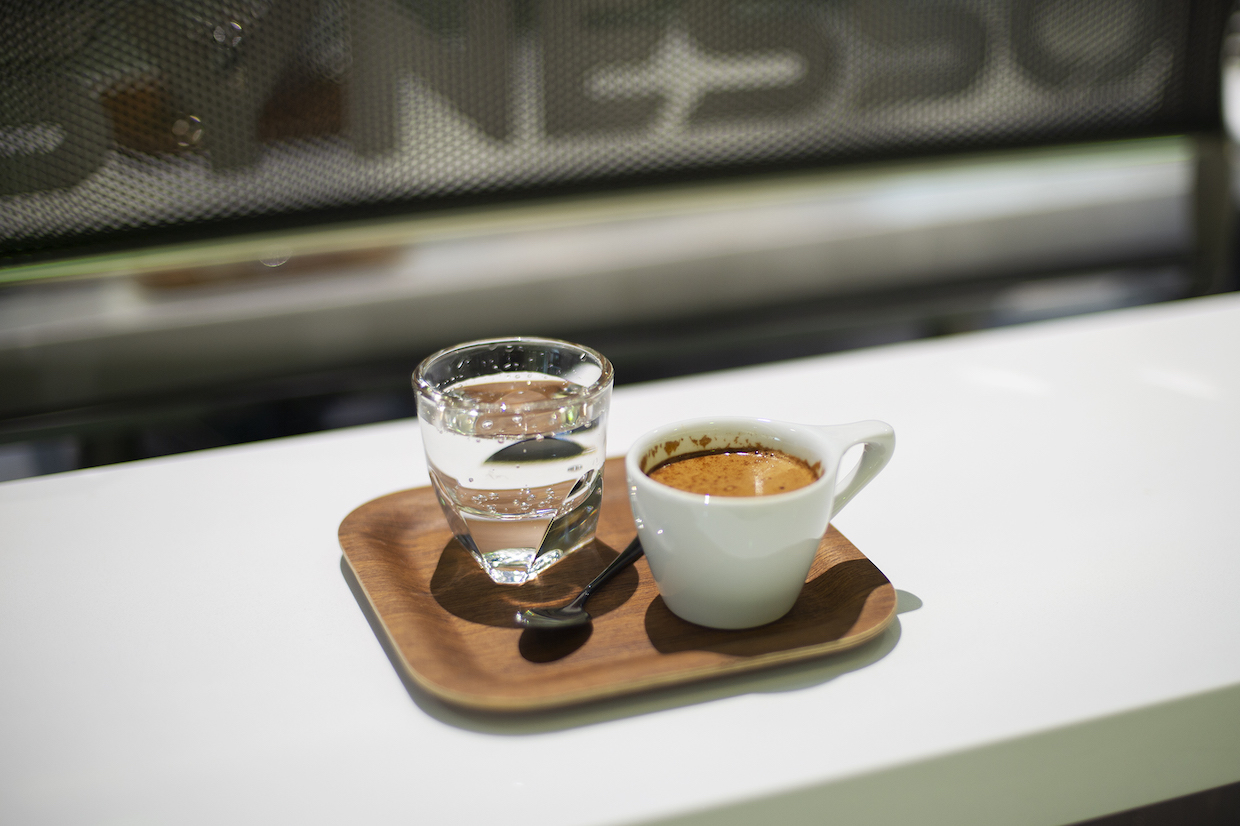 "We would love to open more coffee shops in future, so are slowly starting to look for investment," Rob Smith said. "Meeting customers and creating new coffee experiences for them is our goal. We've managed to convert lots of people away from the dark roasts of larger brands and have an amazing customer base that are always excited to try new things."
---
Black Creek Coffee is located at 280 Guelph St Unit 45, Georgetown, ON L7G 4B1, Canada. Tell DCN's editors about your new coffee shop or roastery here. 
More From DCN