India and UK-based specialty coffee subscription company Aramse has introduced a modern take on the classic South Indian filter coffee brewer with the Sofi 72.
Remaining true to the traditional South Indian filter brewer format, the Sofi 72 introduces standardized specifications and precision-focused manufacturing of stainless steel, while offering a few subtle but impactful design tweaks to the classic form.
While referencing a specific coffee cultural heritage, the brewer also adds to a growing number of "zero bypass" manual brewers hitting the market in recent years. Bypass refers to the phenomenon in which water is able to circumvent the brew bed during the brewing process.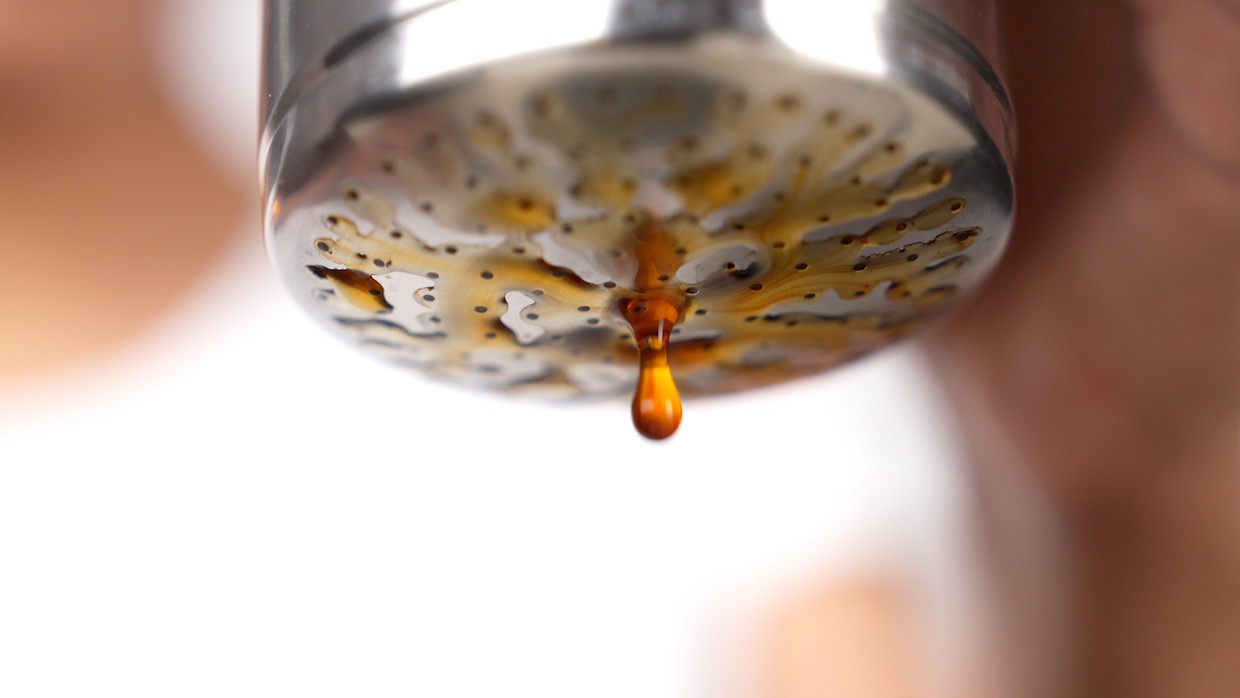 Users accustomed to the classic apparatus might notice the omission of an interior tamper and dispersion piece. As with the interior part of a traditional Vietnamese phin brewer, the piece is used to compress the grinds, slow the flow of water and prevent disruption of the bed by the incoming stream.
Aramse Co-Founder Raghunath Rajaram told Daily Coffee News that with freshly roasted coffee, a dialed-in grind, a stir with the included WDT tool and a spoon for mitigating the water stream, the additional piece becomes unnecessary.
"[Omitting] it doesn't make it a very different brewer. Ditching the tamper just eliminated a few obstacles that prevented this brewer from achieving peak performance," Rajaram told DCN. "The poor build quality and flawed design [ended] up doing more harm than good with this tamper tilting off to one side during the brew and creating a massive channel. One can achieve much better results by giving the brew chamber a gentle tap or two on their palm, post-WDT, just to compact the grounds slightly, followed by our technique to pour water while brewing."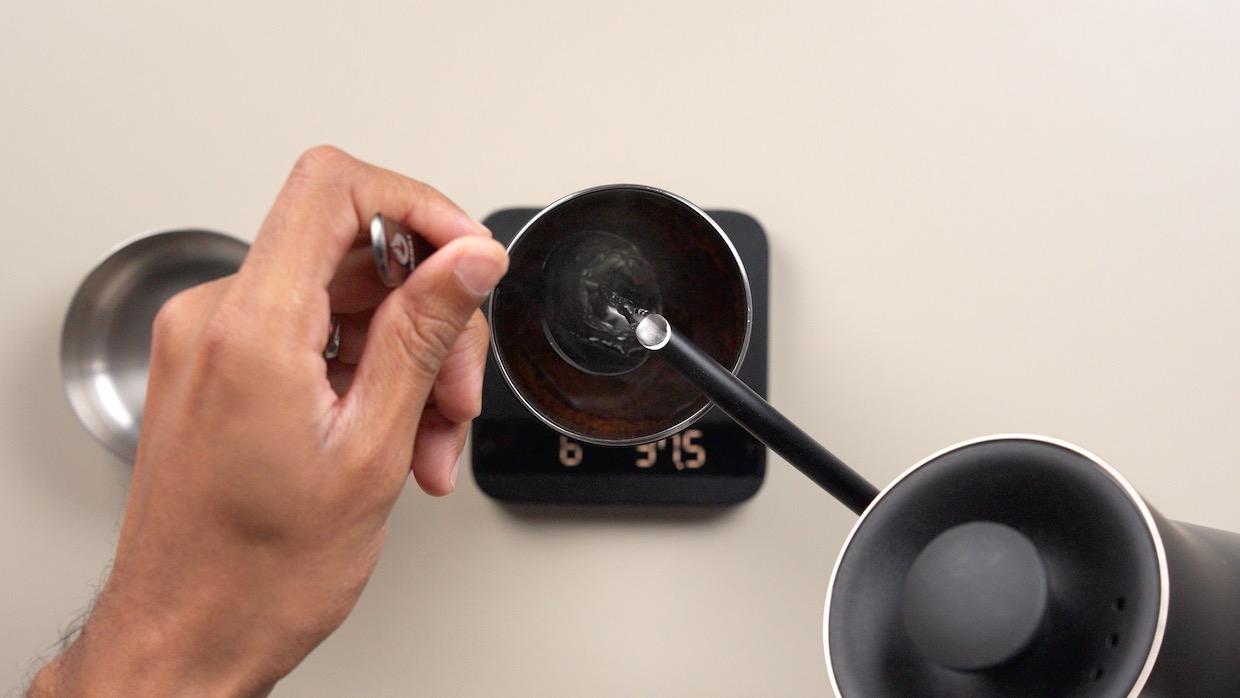 Brewing with the Sofi 72 is akin to making a pourover brew, but with coffee generally ground to espresso-level fineness, or finer. While capable of being used any number of ways, the brewer is ideally suited for a fine grind and coffee-to-water ratios of 1:6 and shorter, according to the maker.
Said Rajaram, "We've been able to hit 18-20% and higher extraction yields with a TDS between 5.5 and 6.5%, depending on the coffee and the burrs you're using to grind."
Involving multiple pours, occasional swirling and an extended drawdown, the brewing process takes anywhere from six to 15 minutes to complete. A significant amount of heat is lost during the long drawdown, which Rajaram said is more of a feature than a bug.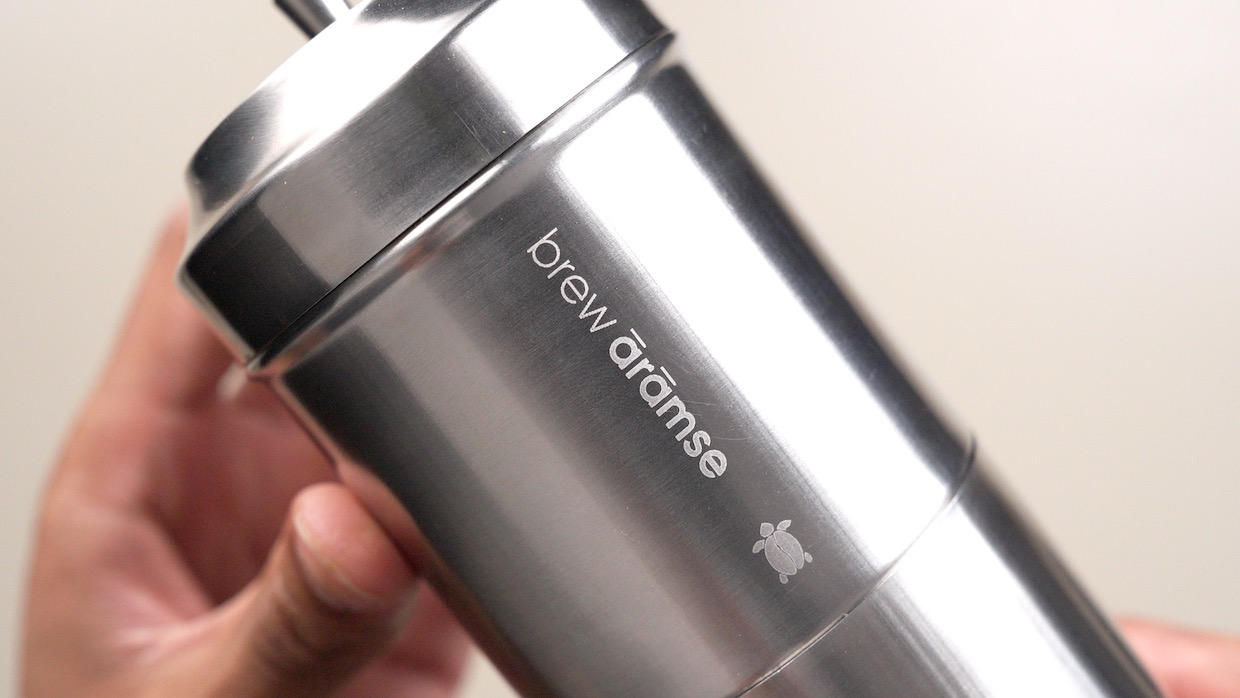 "The declining heat profile is what prevents excessive bitterness and astringency from being extracted," said Rajaram. "We went so far as to create a roughly $500 double-walled variant and noticed that the elevated slurry temperature for the prolonged period resulted in the extraction of a lot of unpleasant flavors. That being said, if you do live in colder places then it could benefit from some sort of thermal sleeve, which is something we are currently testing."
Each Sofi 72 goes through five rounds of quality control before getting shipped to ensure consistency and repeatability among users, the company says. Rajaram added that the Sofi's improved spread and coverage of filter holes across the bottom of the brewer's 72-millimeter interior diameter also improve upon classic versions.
"The Sofi 72 is the same South Indian filter that we know and love," said Rajaram. "But the key differences [address] what we believe has held it back from becoming a more mainstream brewer and one that is relevant for specialty."
Rajaram and Namisha Parthasarathy founded Aramse in 2019, offering in-person home brewing workshops. The brand later morphed into an online multiroaster subscription service with offices in Mysore, Karnataka, and London, England.
The brand now produces educational content and product reviews through YouTube and other social media services, while also selling other original products, including a coffee journal for tasting notes and a line of ceramic coffee cups for espresso-based drinks.
Customers in the United States can order a Sofi 72 either directly from Aramse or from California-based Kaveri Coffee for $35. The brewers ship with a WDT tool, a heat-resistant silicone band and an instruction manual.
"We have taken a multi-pronged approach with Aramse and see ourselves as a global coffee brand, housed out of India," Namisha Parthasarathy told DCN. "Sofi is our baby and we see tremendous potential for it, and think the market craves simple design woven together with a rich story. We are keen to do our part to put Indian coffee and design on the global map."
---
Does your coffee business have news to share? Let DCN's editors know here. 
More From DCN
Howard Bryman
Howard Bryman is the associate editor of Daily Coffee News by Roast Magazine. He is based in Portland, Oregon.