As coffee roasters all over the United States appeal to shoppers heading into Mother's Day, a young coffee company in Hillsboro, Oregon, is hoping shoppers will consider something "Roasted by Mom."
The slogan and blend name comes from Elliott & Murrey Coffee Roasters, which offers other blends with names like Hot Mess Mama, Bad Ass Mama and Mom Goes Nutty! The brand was founded by roaster Keri Elliott, who has a 7-year-old son.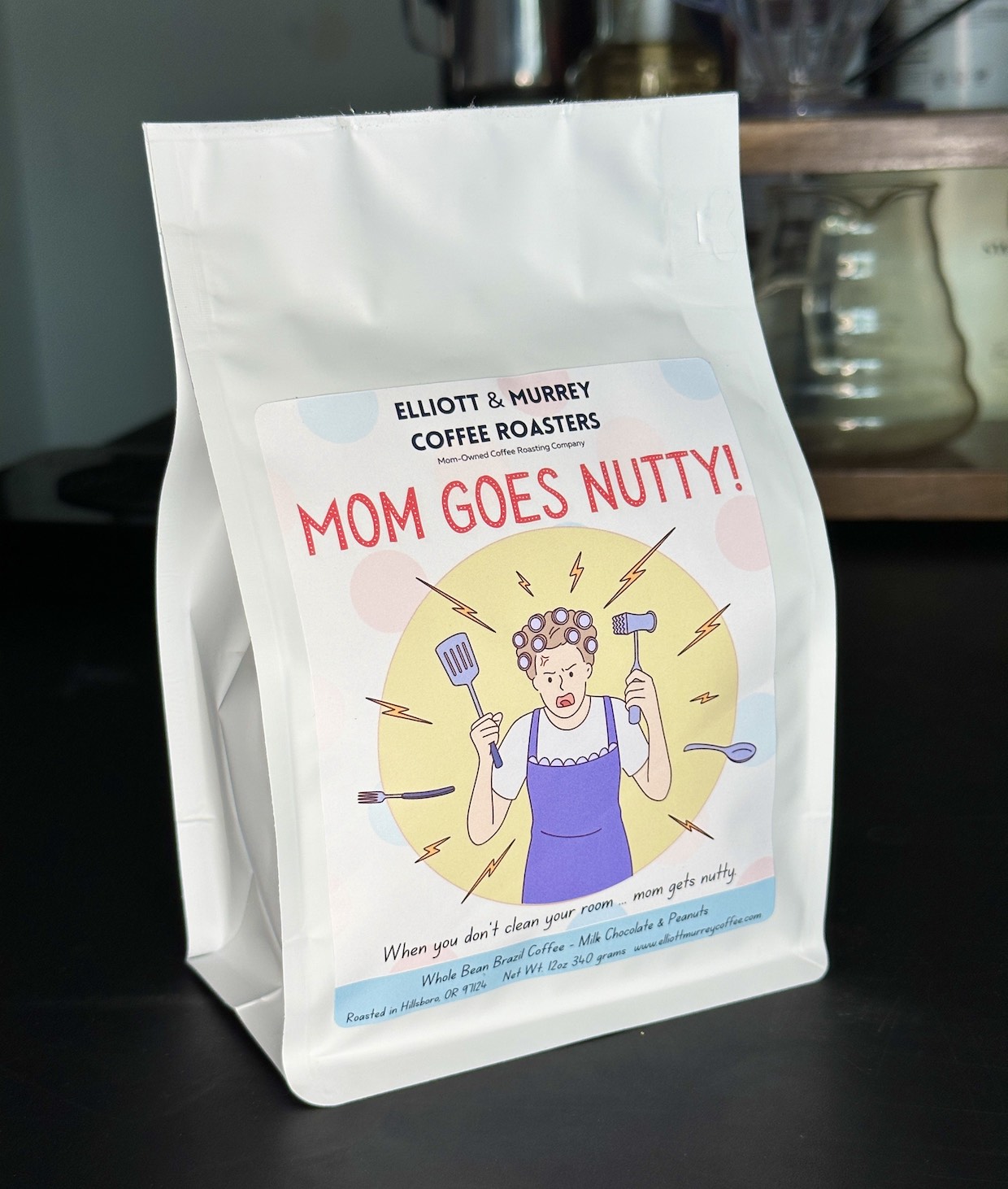 "I really wanted to incorporate that branding of being a feminist, being a woman owner and operator of my coffee roasting business," Elliott told DCN. "There's a small percentage of us out in the specialty coffee industry. I wanted to represent the different sides of mom."
Prior to launching the commercial business, Elliott got into coffee roasting through listening to podcasts, joining Facebook groups and experimenting with roasting coffee at home. 
"I decided to learn how to roast coffee at home using an air popcorn machine," she said. "That's where the passion ignited. That was the 'aha' moment I realized that I have a love for roasting coffee."
That popcorn popper has long since given way to a 20-kilo Primo roaster at a warehouse space shared with two other Oregon coffee companies: Blind Coffee Roasters and Capitol Press Coffee Company. The brands don't share a sit-down space, but customers can visit to purchase freshly roasted coffee and a drink to go. 
Elliott said she wants to help guide consumers to great-tasting, ethically sourced coffee from independent roasters.
"One of the main things is obviously the ethical side of things," Elliott said of her own coffee sourcing operation. "Understanding where the coffee's coming from. The folks I work with, do they have programs in place for education and training for the farmers? What programs do they have in place to support the farmers? That's the number one main thing I look for. Obviously, the quality has to be there, as well."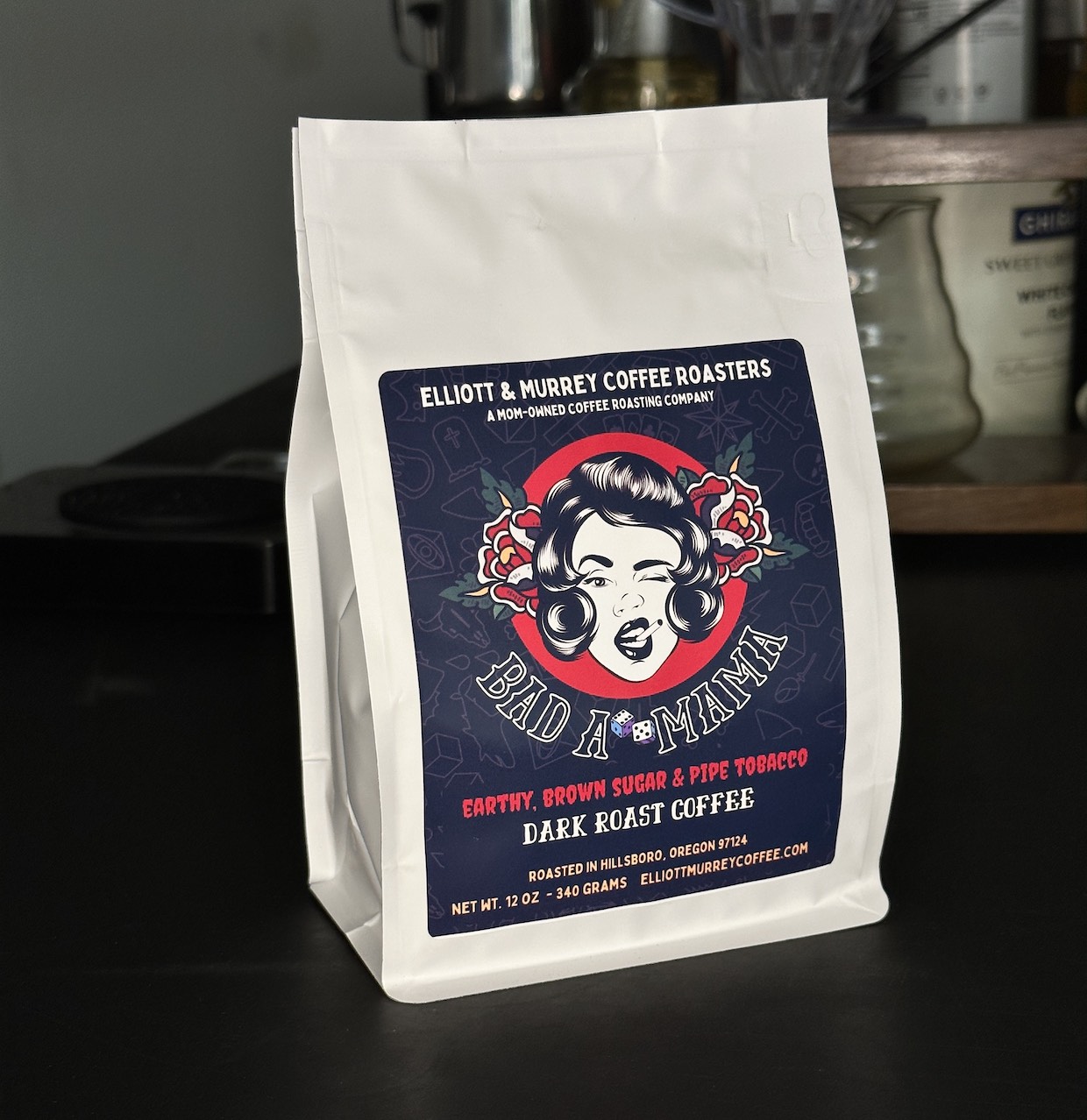 Some of E&M's blends — including the Whoa, Dude!, which nods to Elliot's Southern California roots with board sport art — have been made available in ready-to-drink canned form through a relationship with Snapchill.  
While dramatically upping E&M's roasting capacity and making inroads with grocery chains such as Market of Choice, Elliott maintains a decidedly hands-on approach to roasting production.
"I don't use any roasting software. I roast everything pretty much manual," she said. "I go by the time, temperature, sight, using all my senses to get a feel of what I'm trying to achieve when roasting to create the perfect cup of coffee."
This year, Elliott was elected to be a member of the Oregon Coffee Board, a nonprofit organization that promotes specialty coffee in the state. There, and through the continued momentum of E&M, Elliott hopes to continue to ignite thirsts for specialty coffee. 
"If you don't share the love or passion for what you do, people are not gonna buy from it," she said. "If you show the love and passion and how much you care, that's gonna win people over. When people feel the connection and know that you care about something and make something amazing, over time they come back."
Looking toward the future of Elliott & Murrey Coffee Roasters, Elliott envisions a larger cafe with seating and the ability to host community events, as well as coffee classes. She also plans to continue to promote the "roasted by mom" message. 
"We can roast amazing coffee while taking our kids to soccer and baseball practice," she said. "We can do all the things."
---
Elliott & Murrey Coffee Roasters is located at 2038 NE Aloclek Dr. in Hillsboro, Oregon. Tell DCN's editors about your new coffee shop or roastery here. 
More From DCN