The owners of St. Louis, Missouri-based custom beer yeast provider Omega Yeast have inoculated the local coffee scene with a lively new roasting operation and cafe called Quarrelsome Coffee.
Quarrelsome is now the downstairs neighbor to Omega Yeast, occupying a 4,000-square-foot first-floor space within a century-old renovated building in St. Louis's Central West End.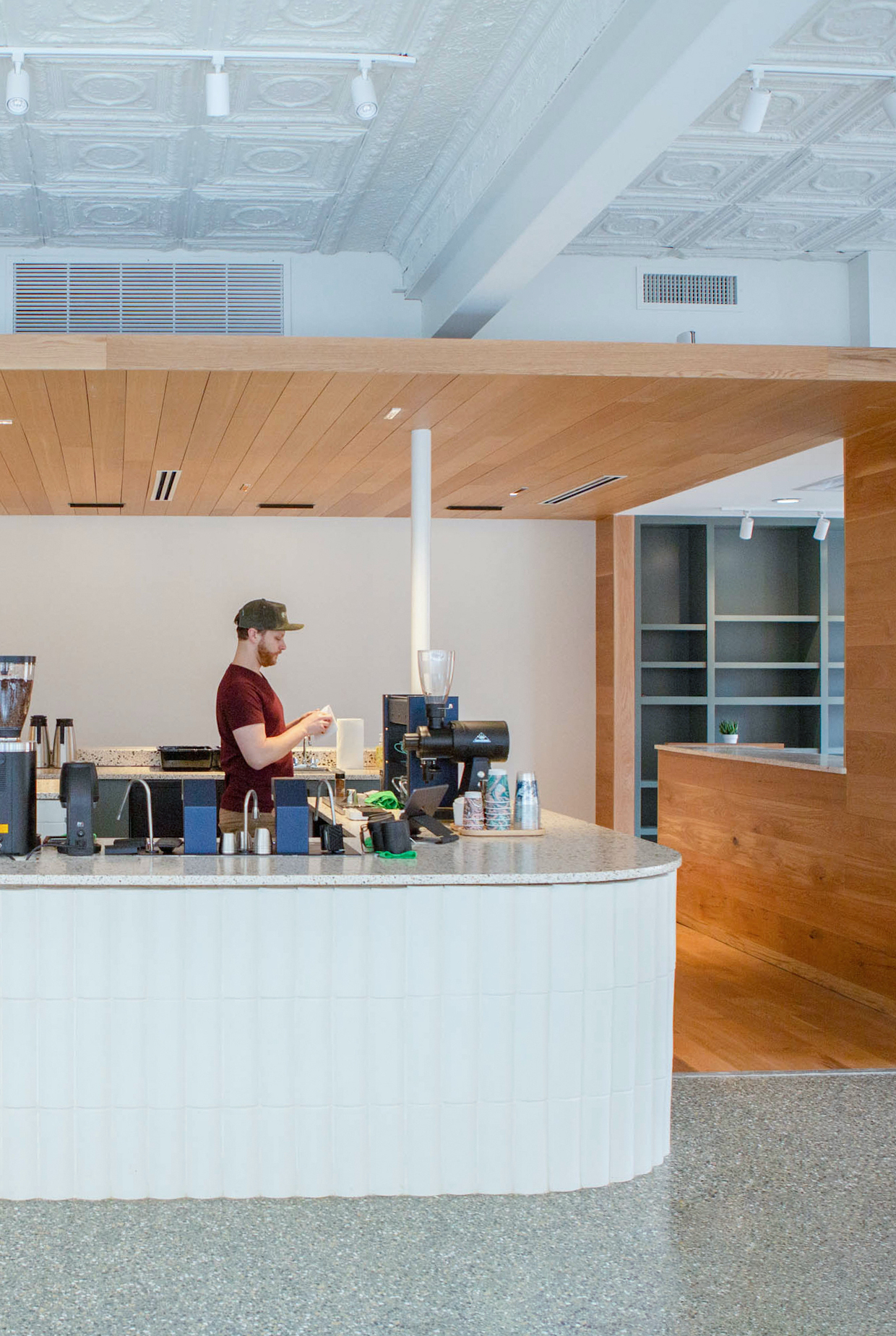 Approximately half of the Quarrelsome footprint is devoted to the cafe, where a custom-branded 2-group Mavam espresso system leaves room above the counter for automated pourovers performed by a Poursteady machine and Mahlkönig grinders.
"We wanted to maintain as many of the original 'old St. Louis' architecture features of our 100-year-old building as possible, including the terrazzo floor," Quarrelsome Coffee and Omega Yeast Co-Owner Mark Schwarz recently told Daily Coffee News. "[We] juxtapose those with more modern design elements, like our handcrafted curved terracotta tiles on the front of the cafe and cupping bars."
In an adjoining 1,000-square-foot space, the cupping bar features a single-group Mavam and two more Mahlkönig grinders. The room will be used for production purposes, as well as for training and educational events.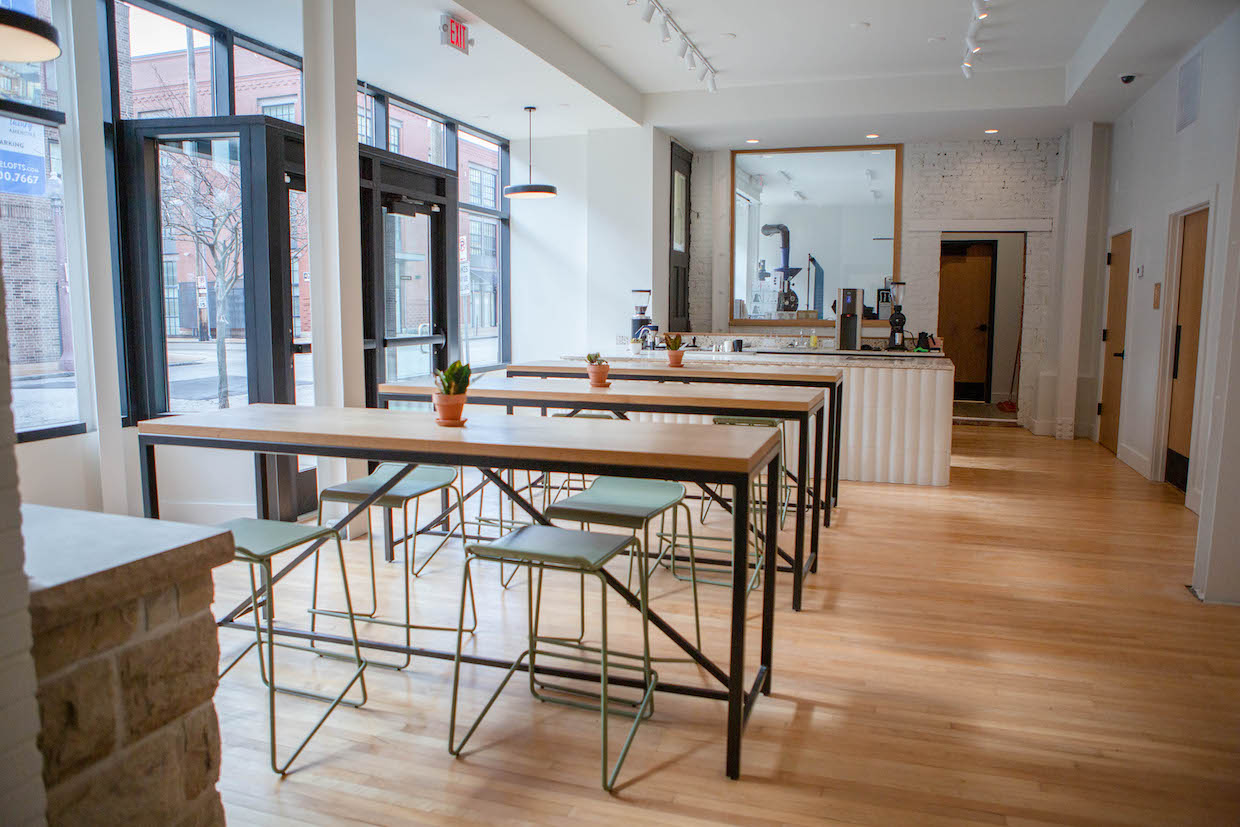 The remaining approximate 1,000 square feet houses the roasting production and shipping operations. Quarrelsome Roaster Connor James, who was formerly the director of coffee for St. Louis-based Coma Coffee, takes the lead on the company's San Franciscan SF-25. 
With Quarrelsome, James has thus far traveled to Nicaragua and Costa Rica to work with producers on special anaerobic fermentations using yeasts provided by Omega.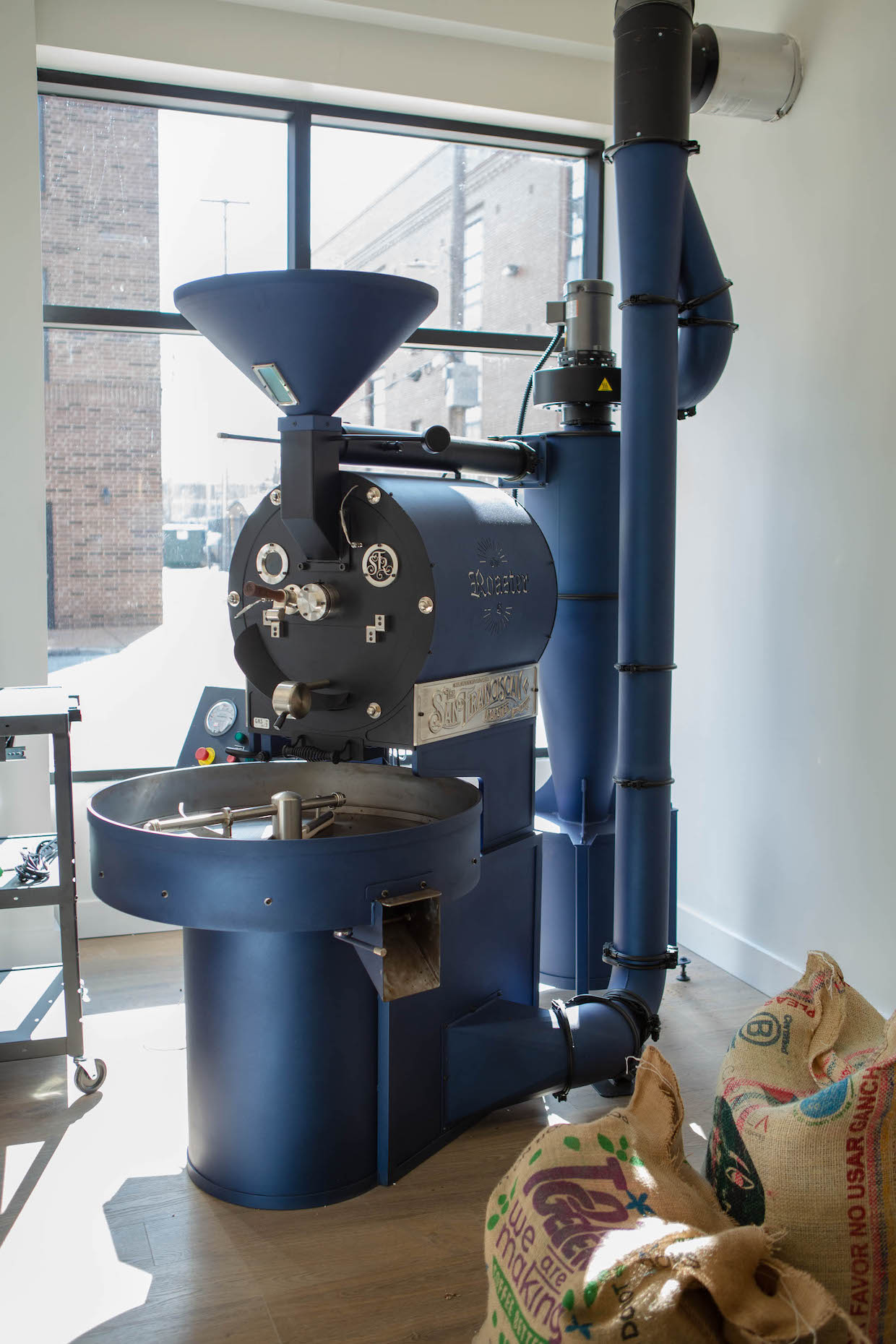 "During post-harvest, we run a series of micro-experiments in which we inoculate a small fermenter with a different yeast or bacteria strain and begin taking measurements of the various metabolites created as the microbes eat the coffee cherry sugars," Schwarz told DCN. "These different metabolites — including but not limited to esters, aldehydes, enzymes, and ketones — find their way into the coffee bean and are what humans perceive as different flavors. So what this intentional fermentation processing creates is a brand new catalog of flavors and aromas that varies according to the yeast or bacteria strain employed."
Quarrelsome fully pays producers for every lot used in its experiments and production, regardless of the outcome, according to the company.
"Unfortunately, neither I nor [Omega Yeast and Quarrelsome Coffee Co-Owner Lance Shaner] have been able to travel down to origin with James," said Schwarz. "However, the R&D team at Omega Yeast works with James to craft a detailed plan for all the different experiments to run and data to collect. After the drying process, James micro-roasts and cups each of the experimental anaerobic fermented process coffees and shares his findings with the R&D team. Together they then decide which coffees to move forward and scale up for production runs."
In addition to coffees it has sourced directly from producers, Quarrelsome has recently offered other experimental lots, including a Costa Rican coffee imported by Selva Coffee, and a coffee from El Salvador imported by Caravela Coffee.
"We hope to expand our network of producers at origin as we continue to travel during harvest for our fermentation experiments," James told Daily Coffee News. "Additionally, we're very excited to offer our next two fermented processed coffees in a couple months. One coffee underwent a mixed fermentation with both yeast and a souring bacteria. The other fermented coffee included the addition of different non-cherry sugars sources along with the coffee cherries, and we also dry hopped that coffee as well. Both are delicious and present novel and complex flavor notes."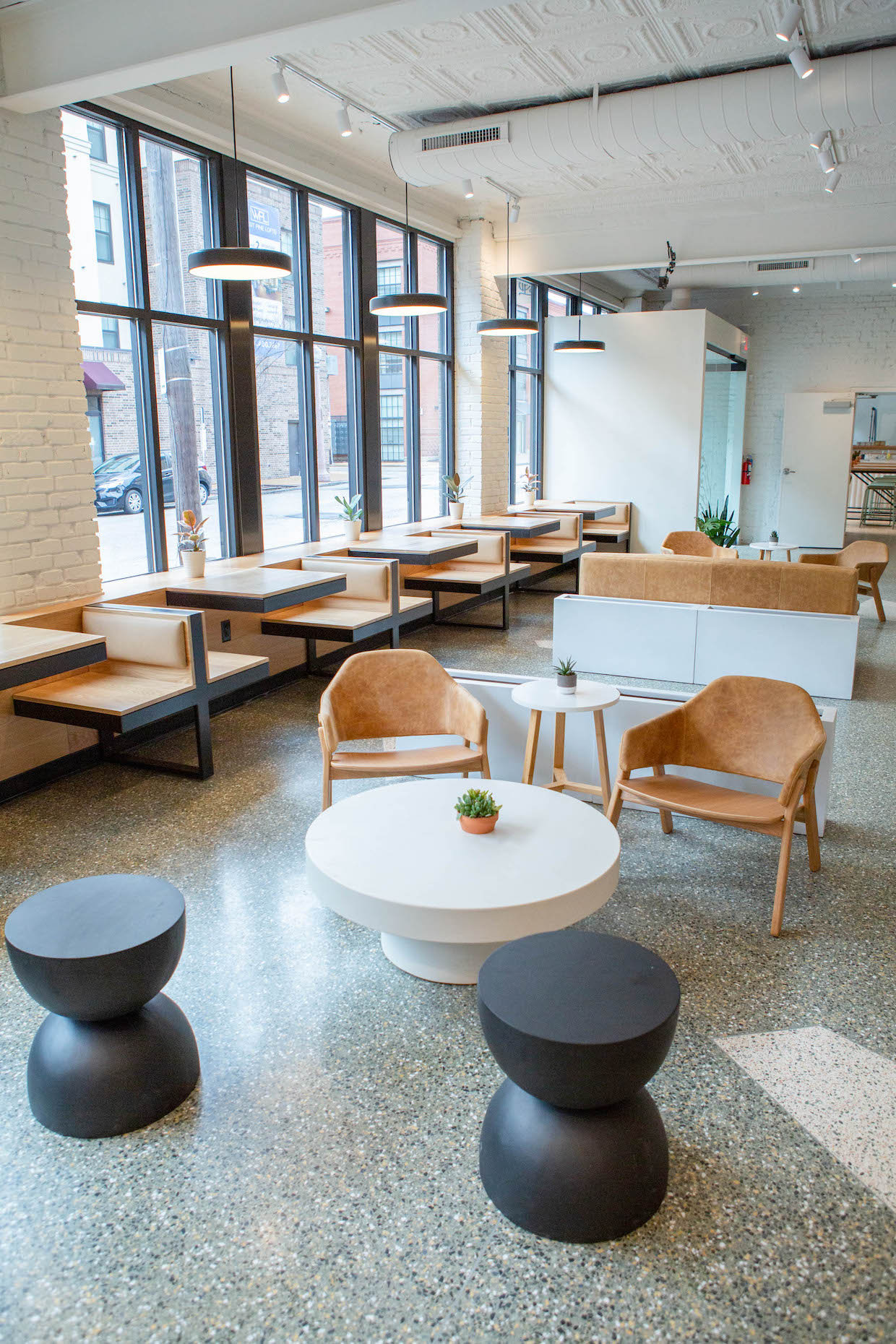 Customers can enjoy these and other Quarrelsome coffees in booths built for two in the shop's front window, or in couches under the vintage preserved tin ceiling.
Fresh daily sweet and savory baked goods by Knead Bakehouse & Provisions will also soon be on offer. Quarrelsome patrons wishing to take it outside can visit the 900-square-foot outdoor patio.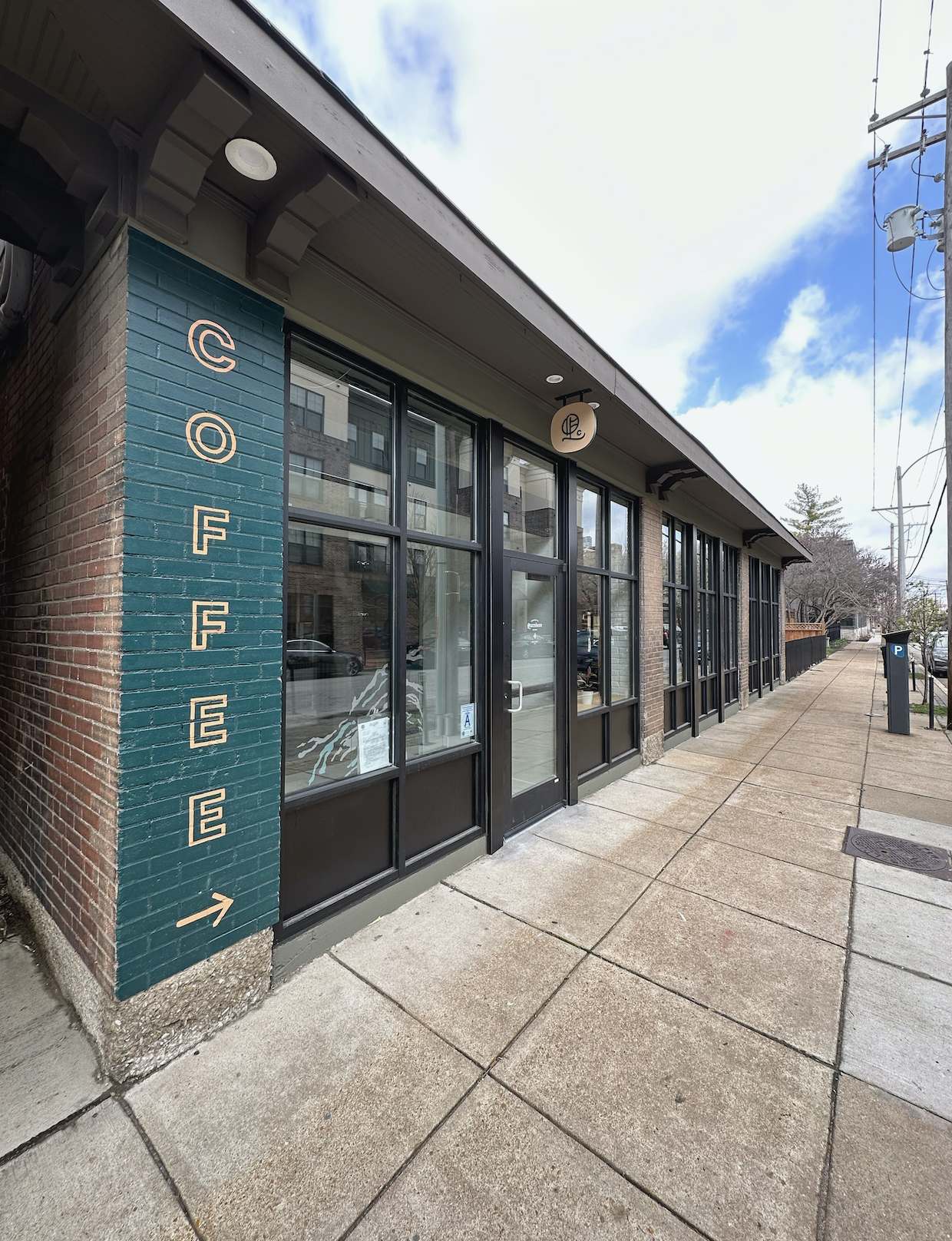 ---
Quarrelsome Coffee is located at 33 N Sarah St in St. Louis. Tell DCN's editors about your new coffee shop or roastery here. 
More From DCN
Howard Bryman
Howard Bryman is the associate editor of Daily Coffee News by Roast Magazine. He is based in Portland, Oregon.