The specialty coffee scene in the the Centerville, Ohio, has been brought right up to date by ContempoRoast Coffee & Roastery, whose in-house roasting operation just went live.
The family-run startup is installing a new Loring S15 Falcon roaster to accommodate demand generated by online sales and inside ContempoRoast's 2,250-square-foot retail cafe in suburban Dayton.
The cafe now devotes approximately 330 square feet to the production roastery while the rest is a modern and colorful coffee bar equipped with Mahlkönig grinders, a Sanremo Zoe Competition three-group espresso machine and Curtis drip brewer.
Manual pourovers at the shop are designed to show off the individual coffees roasted by Andy Hoffbauer, who trained on a Loring with Oregon-based roasting pro and consultant Rob Hoos last year. Andy Hoffbauer co-owns ContempoRoast with his mother, Mindy Hoffbauer, while his father, Greg Hoffbauer, is also an executive of the company.
The Hoffbauers founded the company in Ohio in August 2021 while relying on a toll-roasting relationship. 
"With Greg's business background, my marketing and communication experience and Andy's passion for and knowledge of coffee, it was the perfect fit for us as a family and a team," Mindy Hoffbauer told Daily Coffee News.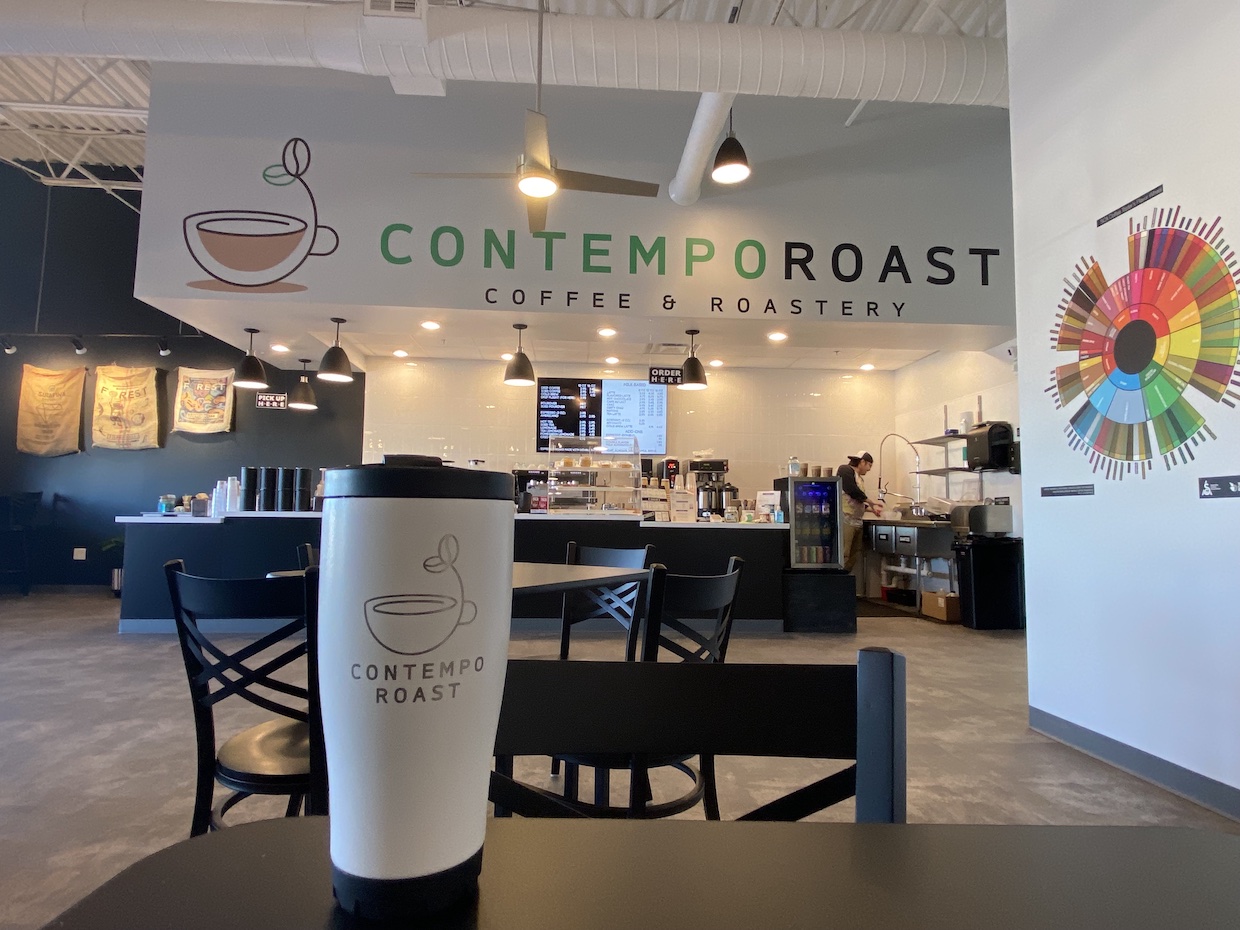 Greg Hoffbauer is retired from his position as vice president and chief accounting officer of the Ohio steel making company AK Steel. Mindy Hoffbauer, an Air Force veteran, maintains her career as a technical writer, editor, publisher and social media manager in conjunction with her work at ContempoRoast. Andy Hoffbauer has spent the past decade progressing through positions as a barista and roaster in various cities around the United States.
"I profile each bean a few ways on the Ikawa to try to pick up as many inherent qualities as possible, and identify those that may be more unique or fill a specific niche," Andy Hoffbauer said. "Sometimes that's a bright and fruity note I'll roast lighter, sometimes it's a mellow canvas for a bold dark. From there, I want to lean into that choice and tweak the rest of the roast profile to let that signature note shine."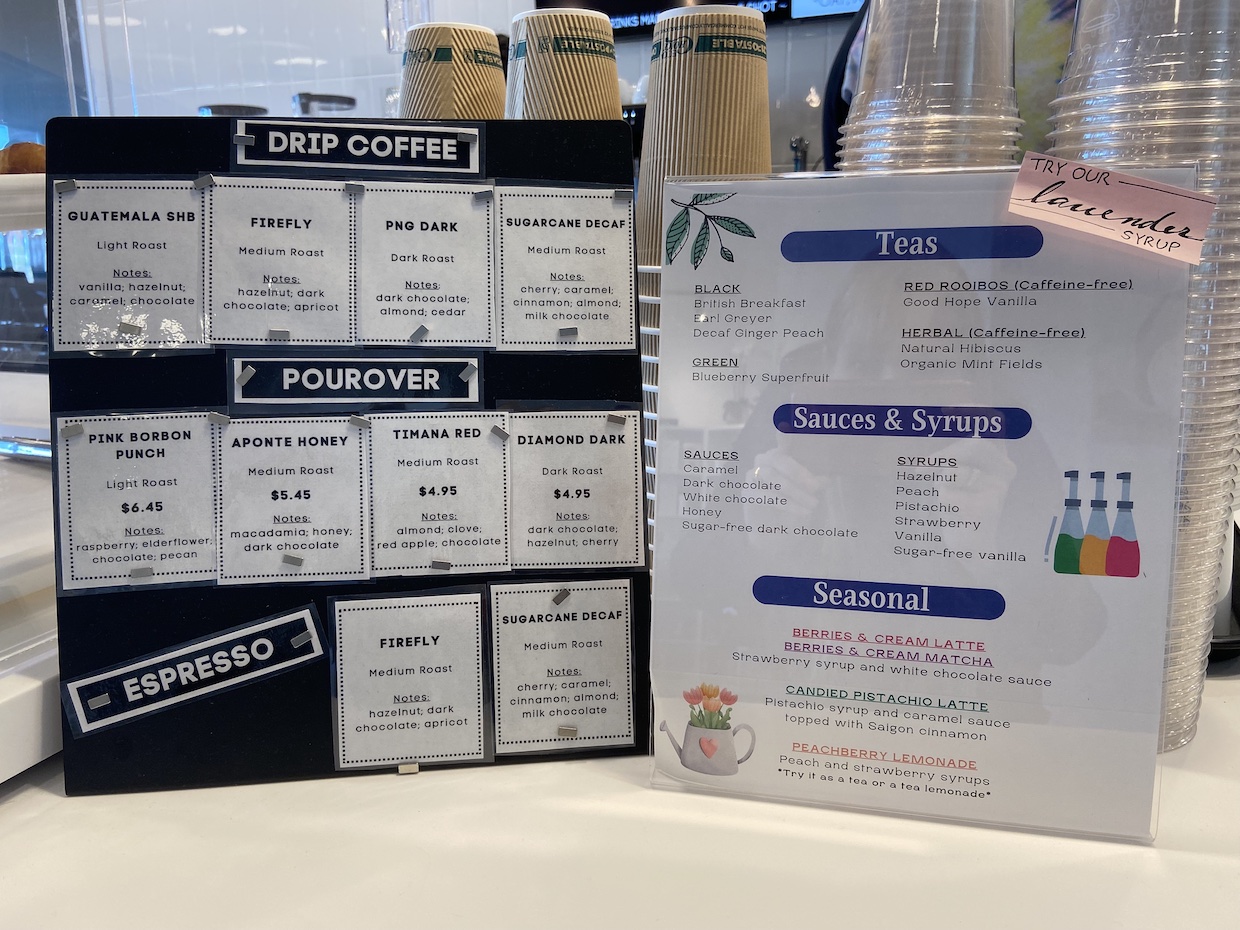 Customers in Centerville are encouraged to enjoy that handiwork in the mostly black-and-white shop where a Specialty Coffee Association flavor wheel mural adds a rainbow of color.
"Just as our name suggests, we have a sleek, contemporary vibe," said Mindy Hoffbauer. "We have a wall of photos that shows the seed-to-cup journey, starting with Arabica blossoms and ending at our glassed-in roastery. Our first day, I overheard a father pointing to the wall and explaining to his young children how the coffee starts out as a flower on a plant, then grows into a cherry, and so on. This is exactly the type of thing we hoped would happen."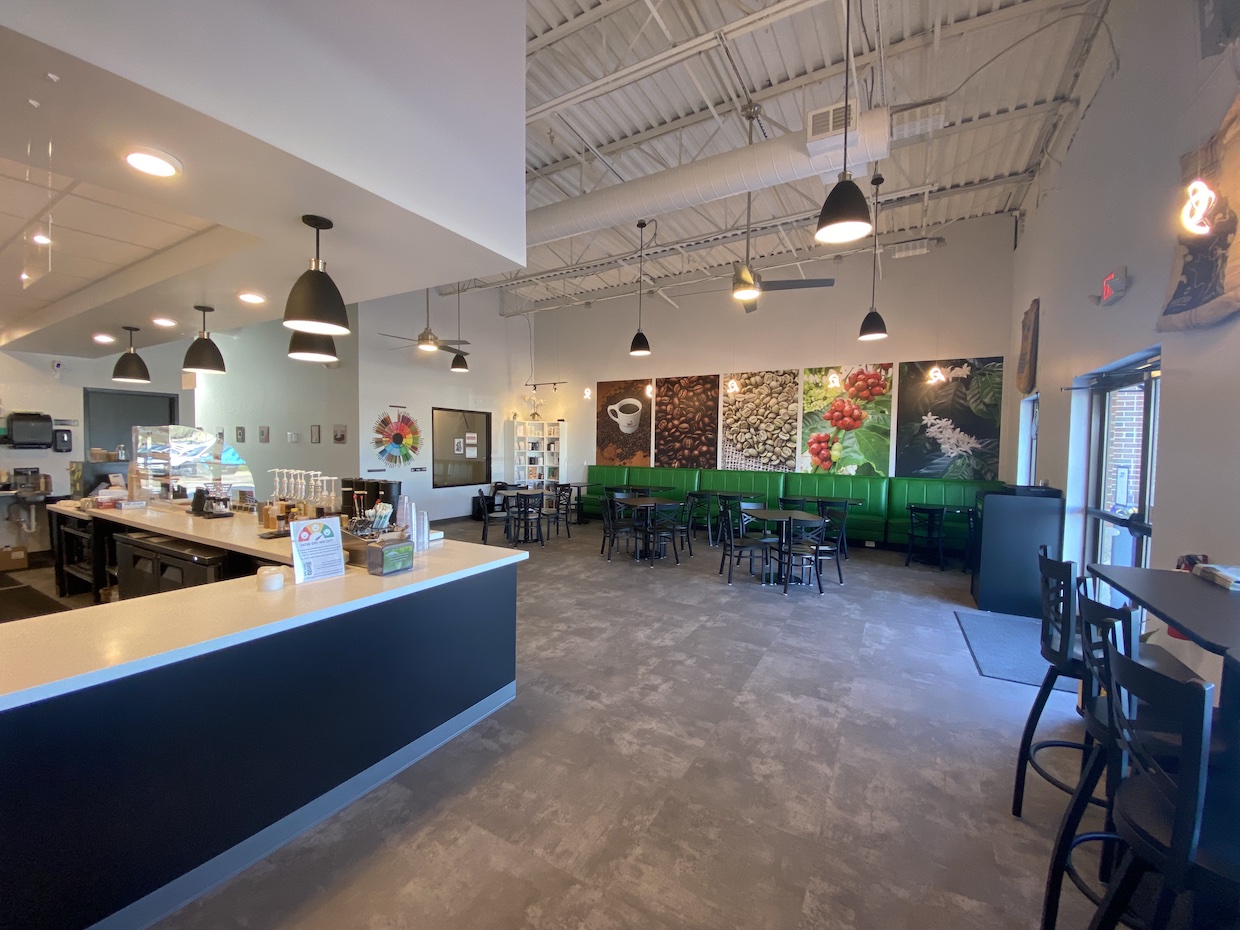 Brewed coffee flights have served as an initial form of education at ContempoRoast. Using their new quality control lab as a classroom, the Hoffbauers also plan on focusing on more on-site coffee education. 
"We'll be offering classes for all levels of coffee experience, including manual brewing, espresso, cuppings, and more," said Mindy Hoffbauer. "Centerville is a warm and welcoming community and we are grateful to be a part of it."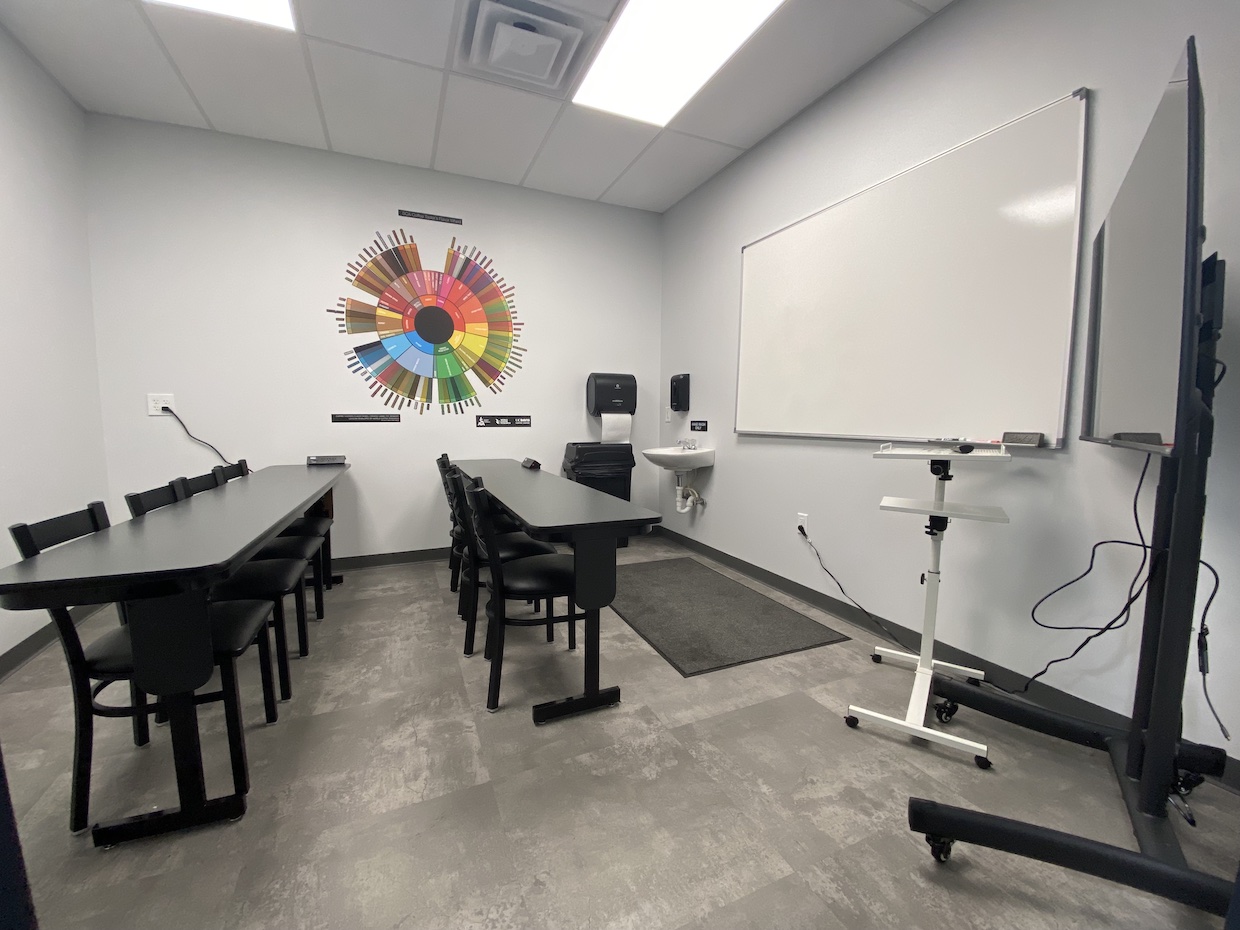 ---
ContempoRoast Coffee & Roastery is located at 967 S. Main St. in Centerville. Tell DCN's editors about your new coffee shop or roastery here. 
More From DCN
Howard Bryman
Howard Bryman is the associate editor of Daily Coffee News by Roast Magazine. He is based in Portland, Oregon.