A new Swiss company called Pinecone recently brought forth its first two grinders: the Foxtail commercial grinder and the Pinion home grinder.
Both new products dropped at the SCA Expo in Portland, Oregon, last month, offering notable innovations within the vast forest of existing grinder options.
Pinecone Foxtail Commercial Grinder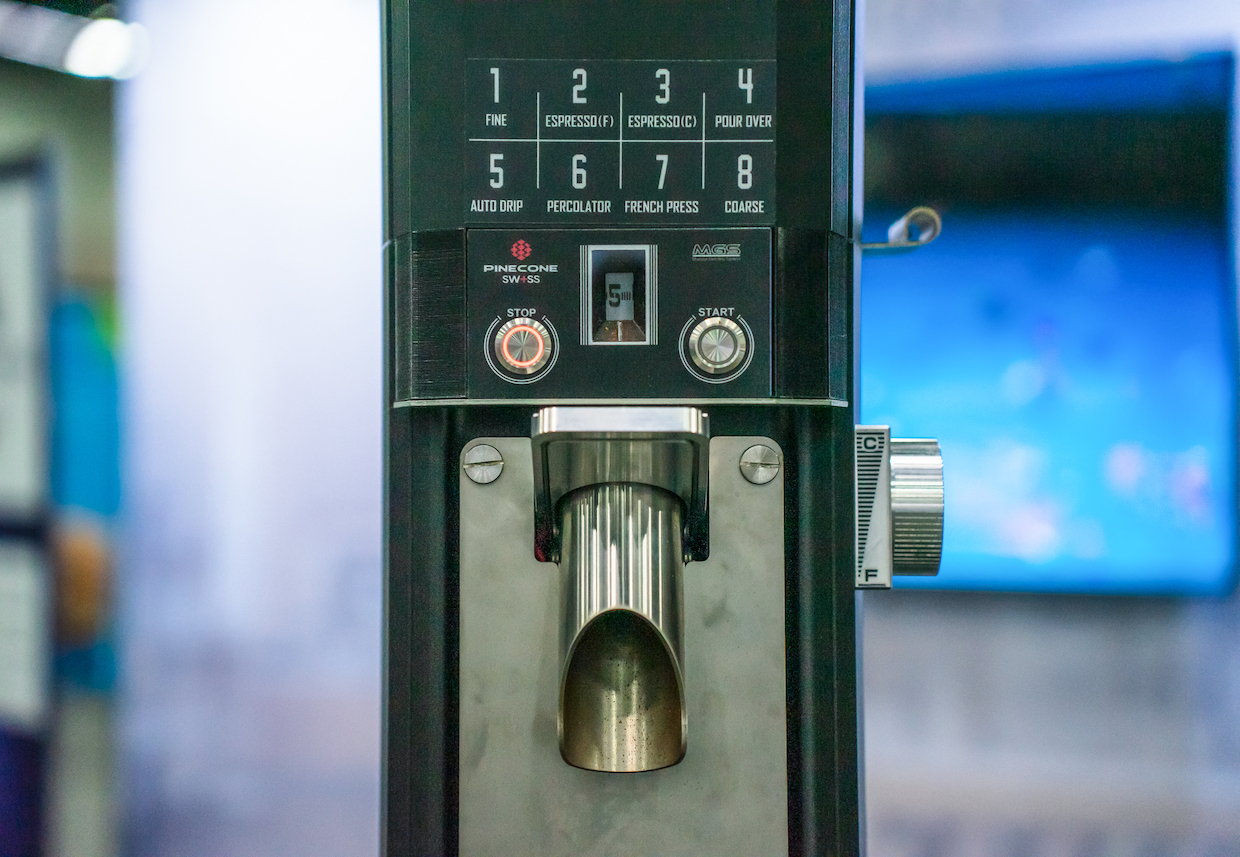 The Pinecone Foxtail production grinder centers on a pair of 120-millimeter flat burrs driven by 1.2-kilowatt motor that delivers the equivalent to 1.5 horsepower, according to Pinecone Founder Ilan Maimon. It grinds up to 2.5 kilograms (5.5 pounds) per minute and ranges from Turkish coffee fineness to cold brew coarseness.
The principal innovation of the Foxtail is the single modular design of the grinding chamber, which has no direct connection to the motor and is quickly and easily removable.
For periodic tasks such as burr replacements, recalibration, alignment or other regular maintenance issues, users can fully remove the entire chamber (module), then easily replace it with a fresh, factory-calibrated module as the original one receives service.
Maimon suggested that while servicing of any commercial grinder is inevitable, this quick-swap modular concept may eliminate a common scenario among operators in which they're scrambling to find service during day-to-day cafe and roastery operations.
"You suddenly need to handle a unit [that] weighs maybe 30-40 kilograms — how to pack it, how to ship it, how to invite the technician to come to your company and do the servicing," Maimon told DCN in Portland. "With this new concept, you don't need to bother anymore about this. You buy another spare module, or two or three, place them on the shelf and wait."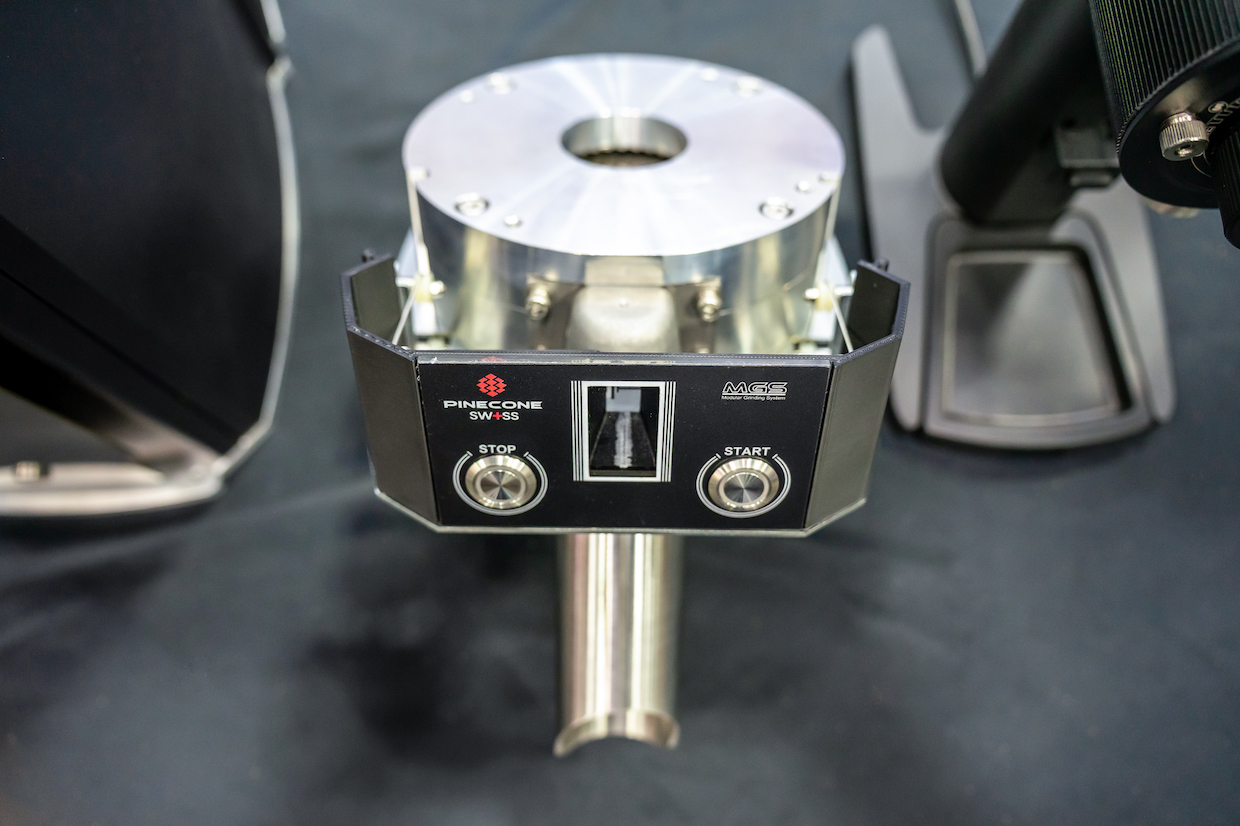 Maimon said the solution is not only designed to reduce downtime, but also to potentially improve the quality of maintenance while relying on original factory calibrations.
"I believe that the coffee shop or the business should not do things [that] are so complicated inside the grinding unit," said Maimon. "This module is six screws away from replacement — maybe five minutes of downtime — and then you can continue while shipping out your module to the service center."
Pinecone History
In addition to founding Pinecone, Maimon is also the owner of Elan (Shanghai) Industries and Trading Ltd, which was the parent company of the HeyCafé brand of professional coffee grinders. HeyCafé was founded in 2006, targeting China and the Asia Pacific regions prior to expanding sales and distribution into more than 40 countries worldwide.
In 2019, HeyCafé was acquired by the Hemro Group, at which point Maimon became Hemro's managing director of innovation and technology.
During his time with Hemro, Maimon took the lead on developing the grind-by-weight systems and other updates for equipment made by brands including Mahlkönig and Ditting. At the same time, after returning to his home country of Israel during the COVID-19 pandemic, Maimon also started tinkering with new ideas of his own.
"My passion is designing grinders," said Maimon, "and because I'm eating and drinking and sleeping these things since 2004 when I started to design my first grinder, I did a lot of projects."
Pinecone Pinion Home Grinder
The home- and light-commercial-oriented Foxtail Pinion grinder features vertically oriented 65-millimeter flat burrs that are spun at 3,000 RPM, outputting 5-6 grams per second of ground coffee.
Beans that descend from the Pinion's 600-gram-capacity hopper are fed by a pre-breaker auger into the chamber. Finely stepped grind settings range from espresso fineness to cold brew coarseness.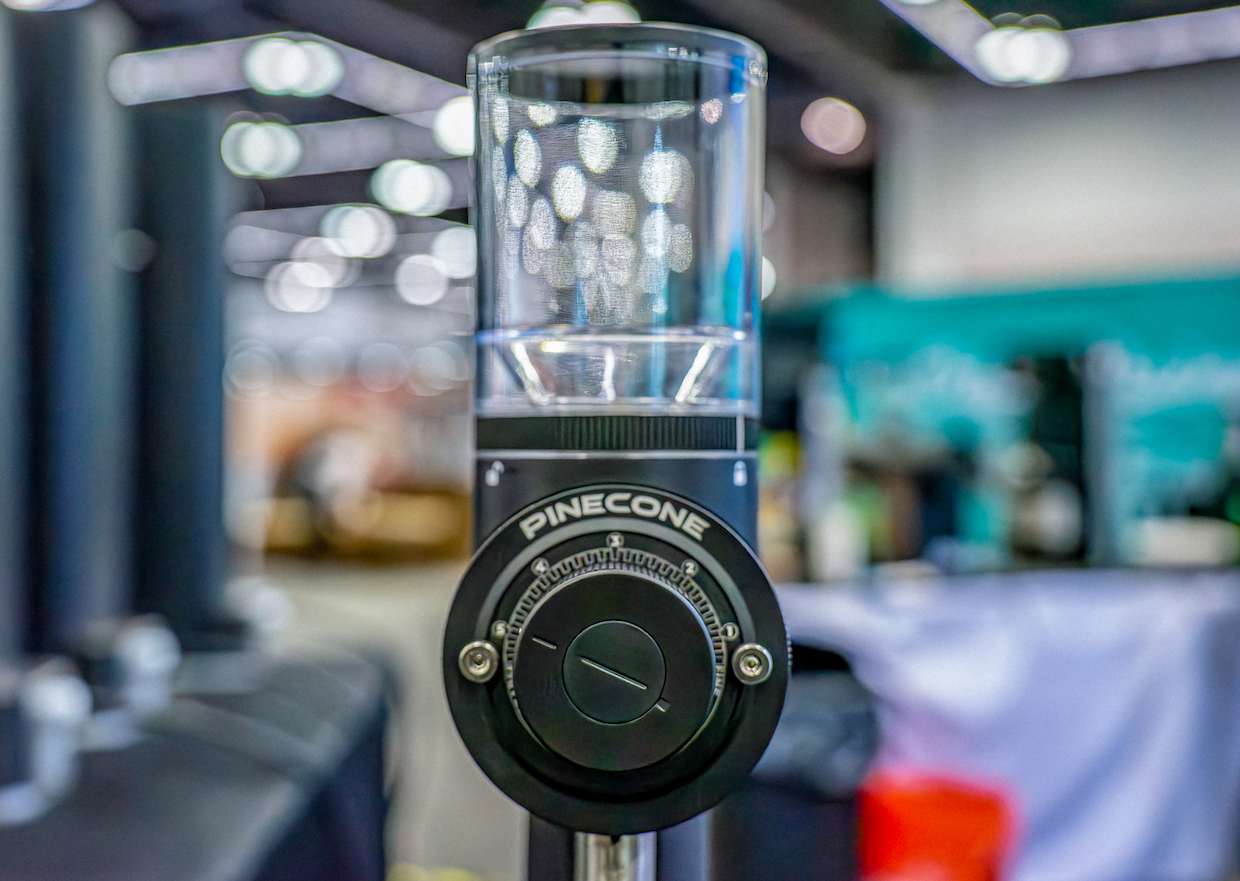 The all-purpose machine comes equipped with a portafilter holder and a dosing cup. Within its mostly metal housing, all moving parts are made of metal, and the machine features no extraneous electronics. Both the Foxtail and the Pinion are made in Switzerland using Swiss-made burrs.
Retail sales for both machines opened with pricing of $4,700 for the Foxtail and $385 for the Pinion.
---
Does your coffee business have news to share? Let DCN's editors know here. 
More From DCN
Howard Bryman
Howard Bryman is the associate editor of Daily Coffee News by Roast Magazine. He is based in Portland, Oregon.