Welcome to Design Details, an ongoing editorial feature in Daily Coffee News focused on individual examples of coffee shop architecture, interior design, packaging design or branding. If you are a coffee shop owner, designer or architect and would like to submit your project for consideration, reach our editors here.
Design Details: Pink Gorilla
Project: Pink Gorilla
Location: Nonhyeon Station, Seoul, South Korea (Google Maps link)
Size: 77.5 square meters (834 square feet)
Open date: 2022
Architect: Plainoddity (Seoul) @plainoddity
Photography by: Choi Yongjoon
Building upon a brand concept that emphasizes both strength and delicacy, the Pink Gorilla Coffee cafe in Seoul, South Korea, has been designed for maximum impact of coffee's nuances.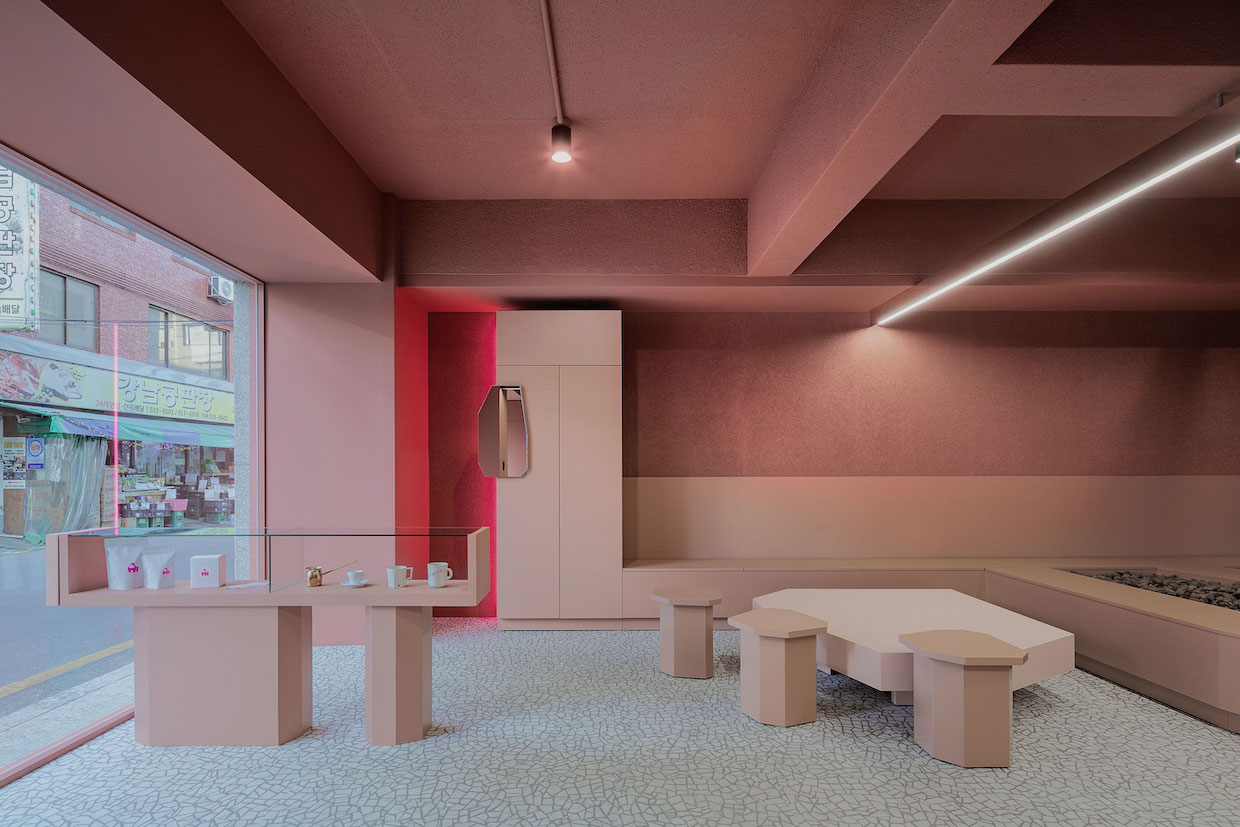 The design and construction was led by the Seoul-based firm Plainoddity.
"The sensuous and hard rock-like appearance is expressed in the form, and the gentle personality is expressed in pink," the designers said in a statement shared with DCN.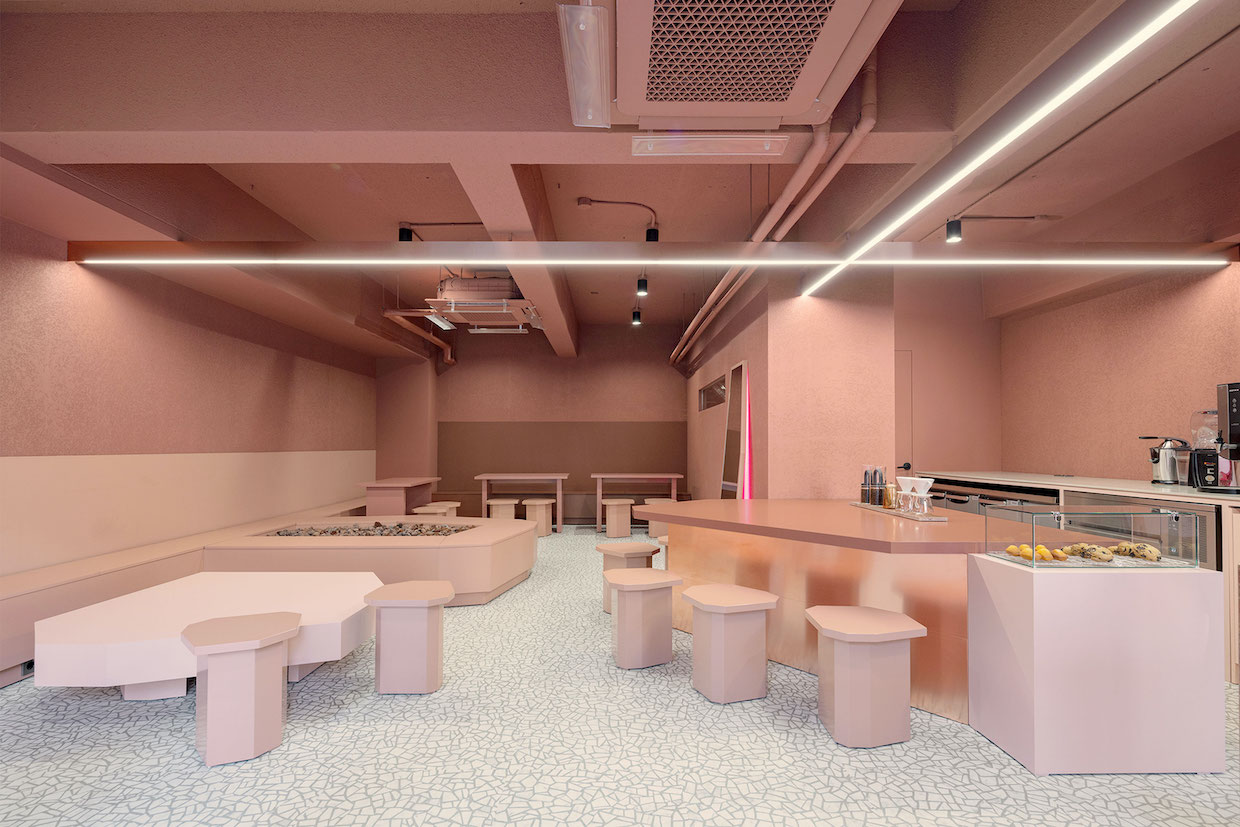 Tables and chairs throughout the space were made in a voluminous polygon shape, reflecting the polygon shapes in the flooring, which were used to emphasize the bold, rugged shape of the gorilla logo.
"As for the color of the space, we tried to use as many different finishing materials as possible within the same pink tone," the firm stated.
Pink red copper plate, pink travertine marble, and four types of pink-tone paint were used add depth to the space. Darker colors appear as visitors enter the space, while the hues also go from lighter to darker from bottom to top.
Colored LEDs on the back of the leaning furniture and mirror creating additional pink shadows.
The landscaping within the central space uses external stones to create a sense of locality, like a gorilla's natural habitat. Rather than connecting the interior and exterior through glass, display furniture extends from inside to out, stimulating curiosity.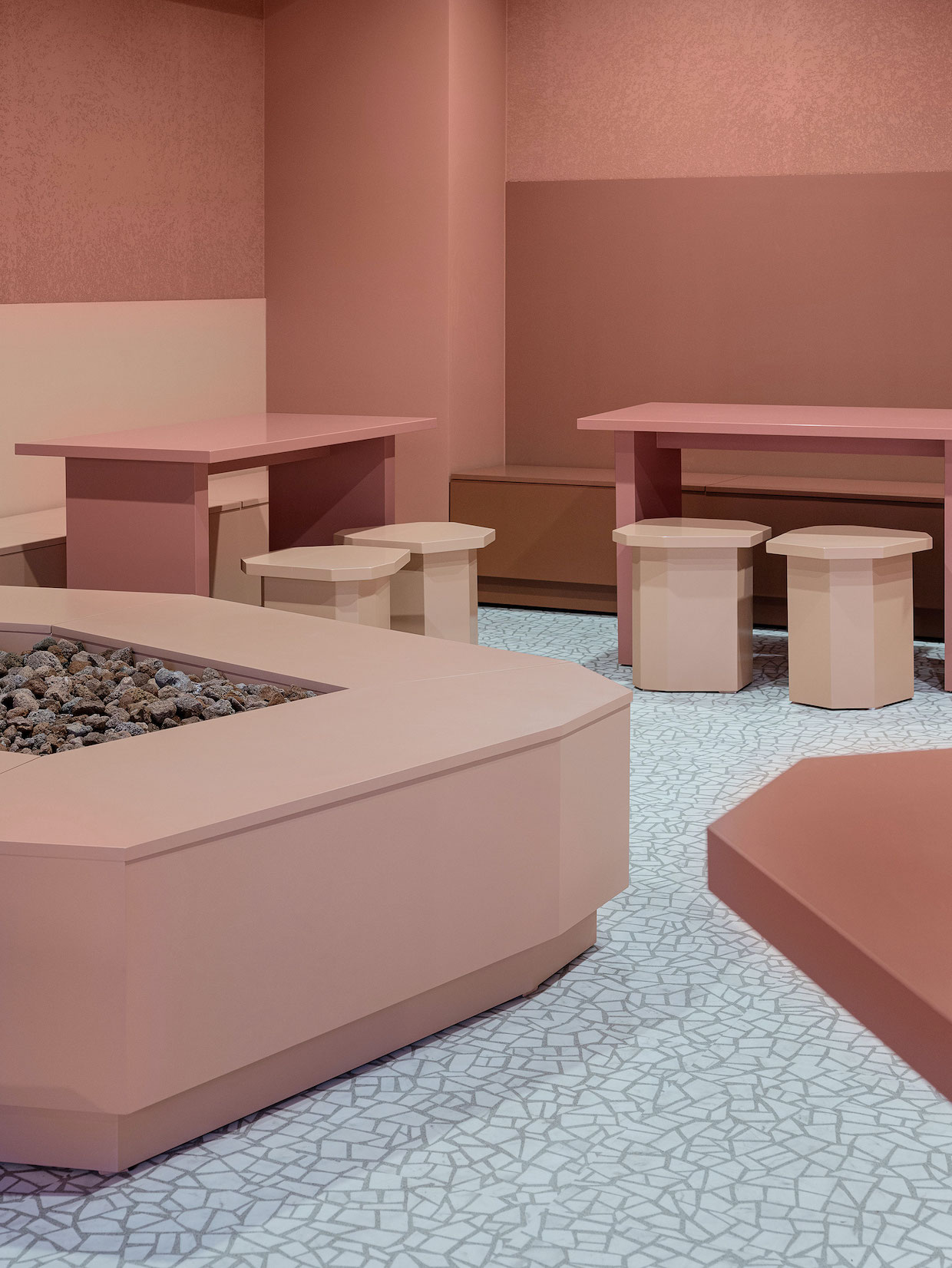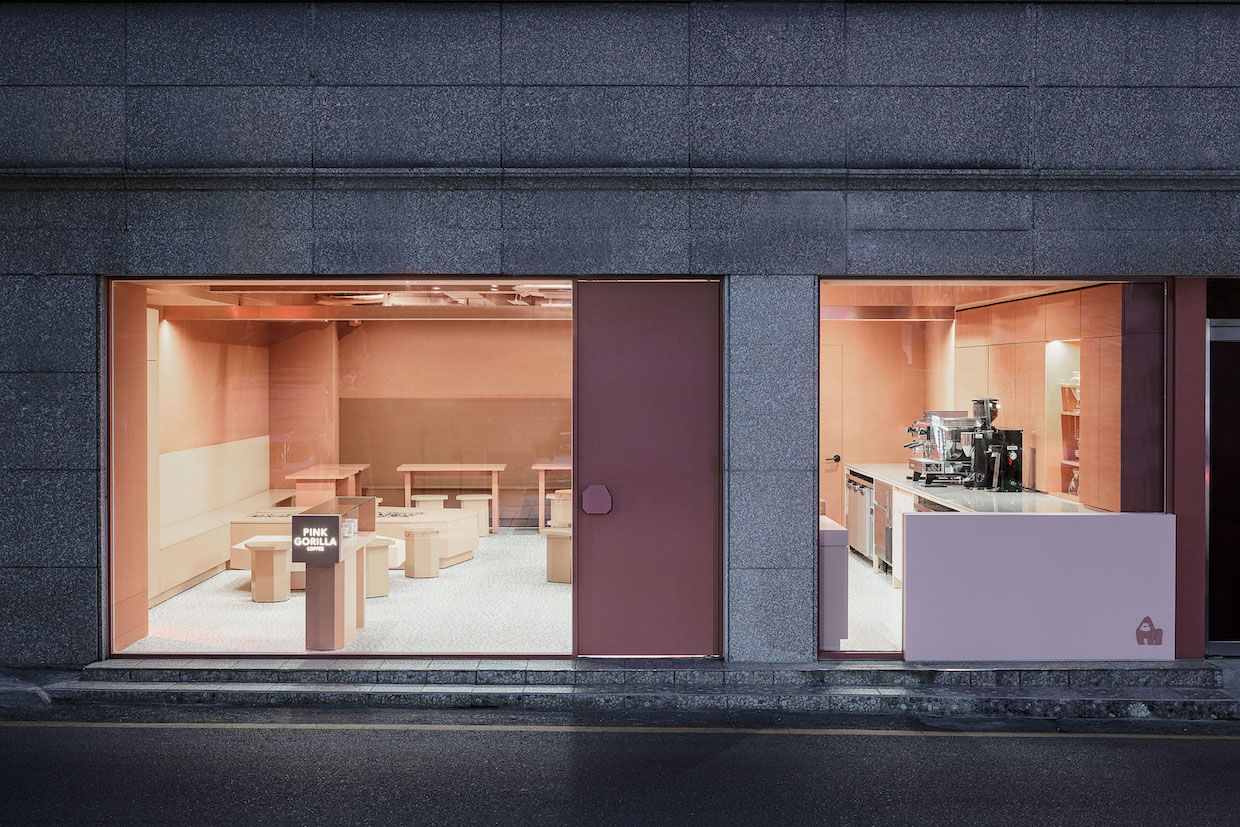 More From DCN