While some 45-year-olds may experience the phenomenon known as midlife crisis, 45-year-old Mr. Espresso is experiencing a complete rebirth in Oakland.
The Bay Area coffee roasting institution just opened its first ever retail cafe last week, The Caffè by Mr. Espresso.
Offering European-style bar service, the new shop celebrates the brand's Italian family heritage. Its elegant, wood-filled interior also nods to the wood-burning roasters in Mr. Espresso's Oakland production facility just a half-mile away.
Central to the 1,200-square-foot coffee shop is a coffee bar built from a 17-foot wood slab that was salvaged from an ancient Valley Oak tree that fell in 2009. Thin slats of wood forming an art installation suspended over the bar are echoed by the wood portafilter handles on two Faema E71e espresso machines.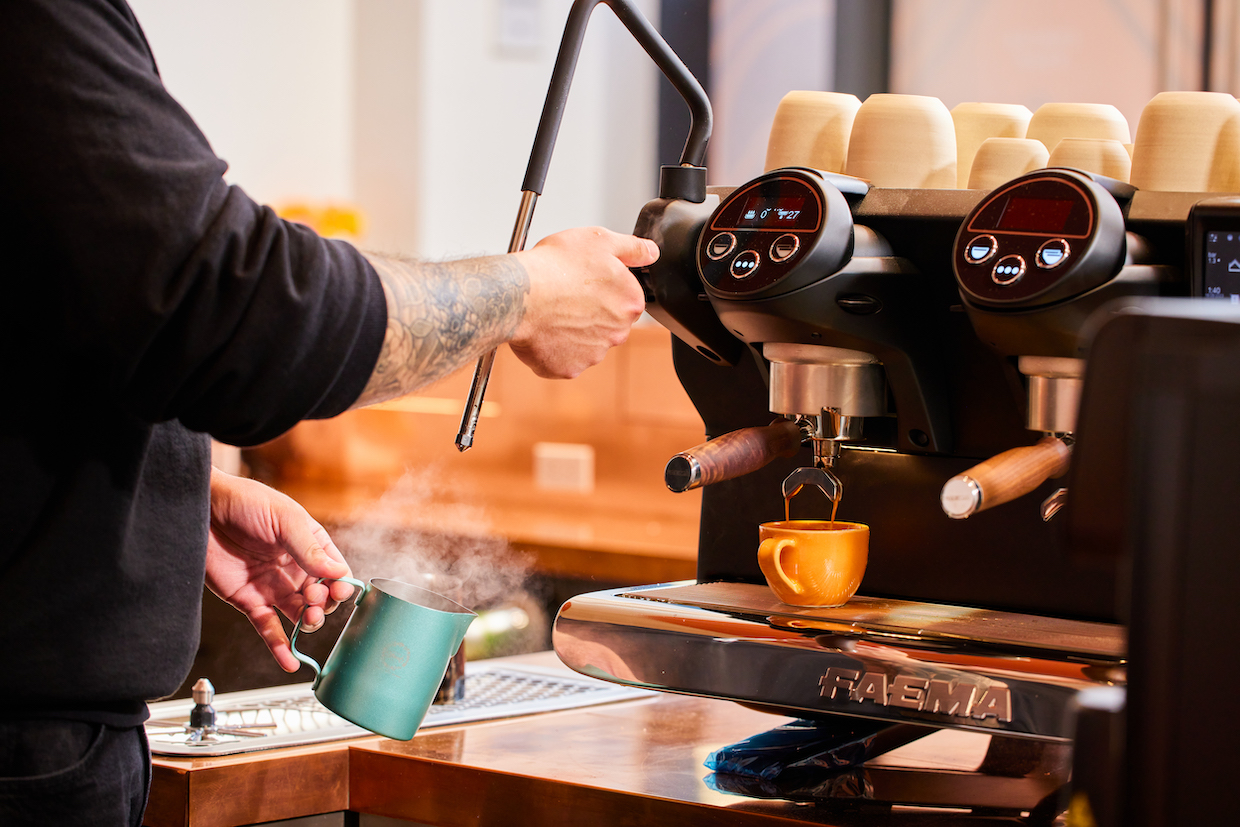 Drinks from the Faemas and a pair of Ground Control brewers come to guests in custom earthenware cups that were handmade for the shop by ceramicist Nadia Elgan of Habibi Ceramics in Campbell, California.
Taking an approach more common to the bustling bars of Italy than to the Bay Area, The Caffè offers no table seating and no single point of service for ordering. Guests are free to order from any point along the bar, where they are also free to stand and sip their drinks of choice.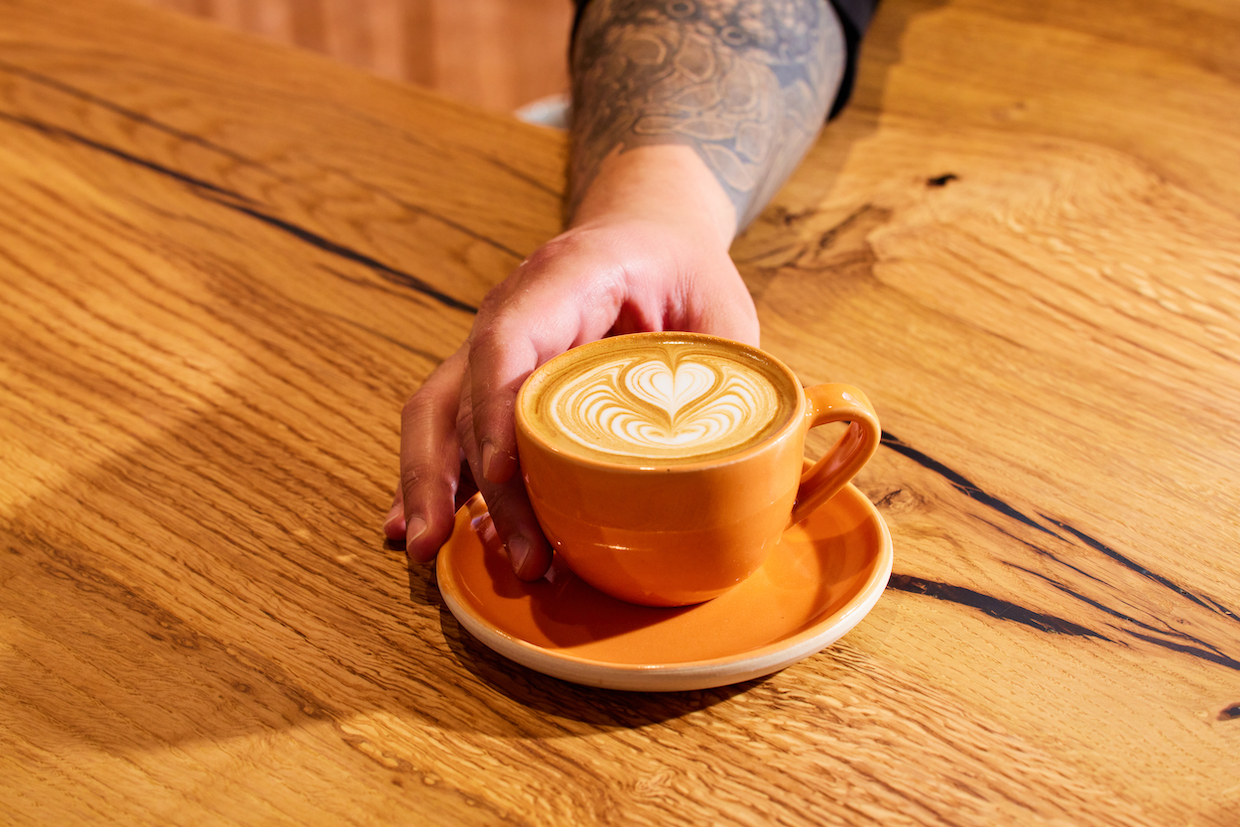 "Occasionally there's a person standing back as if they're not sure what to do," Mr. Espresso Vice President Luigi Di Ruocco recently told Daily Coffee News. "We just make eye contact with that person, wave and bring them in. It's not too fussy."
Seating is available at counters along the back of the bar, the shop's walls and the front window.
The shop offers classic espresso drinks, filter coffees and cold brews alongside more decorative offerings such as a butterscotch latte, horchata cold brew and a Nocciola-tte made with hazelnut praline paste.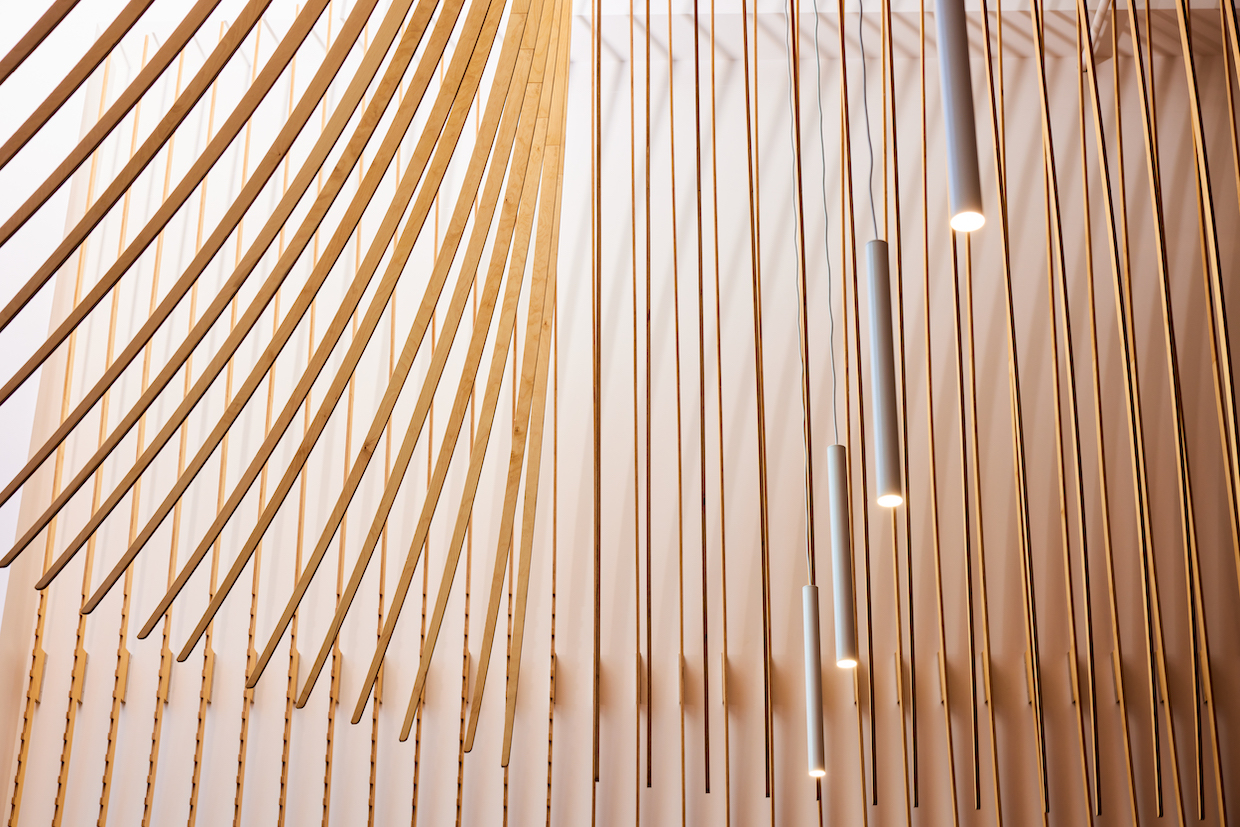 "There's a variety of options when it comes to the coffee menu. You're not compelled to order only an espresso," Luigi Di Ruocco said. "Some people are coming in with that idea, that they want to have that experience at this place, but we're also not just an Italian coffee bar. We're also a coffee place, operating in a contemporary coffee environment."
Chef Jon Smulewitz of Berkeley's Pollara Pizzeria consulted on the food program, which includes Italian-style sandwiches, salads and bowls. The shop also offers fresh pastries from The French Spot in San Francisco.
All of this has been a remarkably long time coming from the proudly Italian-rooted brand. Originally from Salerno, Italy, Carlo Di Ruocco founded Mr. Espresso in 1978. The company operated a public showroom in Alameda in the 1980s for displaying espresso machines while selling bags of roasted coffee. That shop closed in 1990 as Carlo focused more on wholesale operations.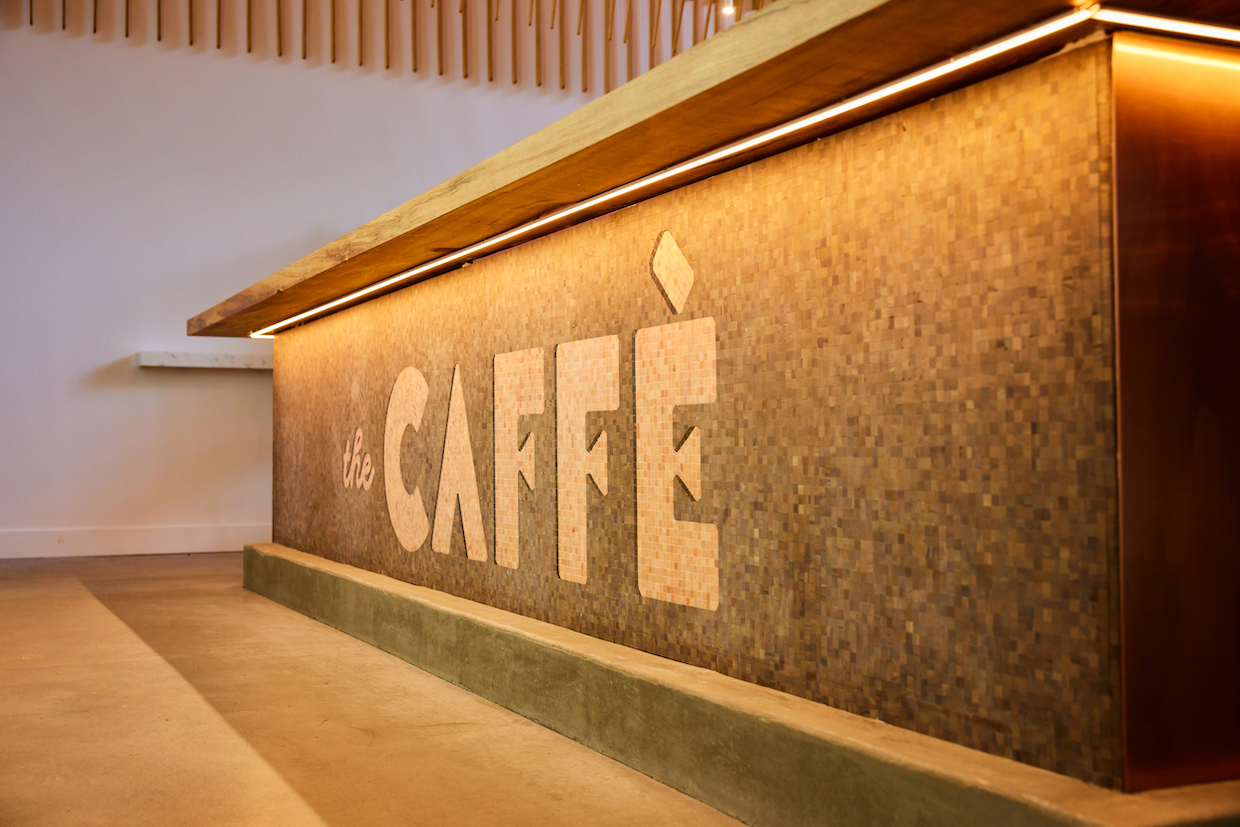 "The wholesale business was doing really well, and equipment as well, and they were growing," Luigi Di Ruocco said. "From what I've been told over the years, they kind of just put [the storefront] to the side and never came back to it. When I joined the company around 2001, it didn't seem like the best use of our time."
Carlo's youngest son, Luigi Di Ruocco separately opened several retail coffee bars under the name Coffee Bar. Operating independently of Mr. Espresso, Coffee Bar continues to operate two locations in San Francisco. Luigi Di Ruocco is now also the manager of The Caffè, which he runs in partnership with his brother John Di Ruocco and sister Laurence "Laura" Zambrano.
"Over the years we've gotten more on the same page about the value of having a cafe, and this opportunity here in downtown Oakland came up which was only about a half mile from our roastery," Luigi Di Ruocco said. "It's definitely a big step for us to have finally done it. When you're constantly selling your coffees through others, it's exciting to be able to put your own spin on things, put your own interpretation of a cafe out there in the real world and see how it does."
---
The Caffè by Mr. Espresso is located at 1120 Broadway in Oakland. Tell DCN's editors about your new coffee shop or roastery here. 
More From DCN
Howard Bryman
Howard Bryman is the associate editor of Daily Coffee News by Roast Magazine. He is based in Portland, Oregon.