Welcome to DCN's Weekly Coffee News. Keep up with all the latest coffee industry stories and career opportunities by subscribing to DCN's newsletter. Tell our editors about your news here.
Cuzen Matcha Raises $3.6 Million
Cuzen Matcha has raised $3.6 million in a Series A funding round. Investors include Digital Garage Group and Joyance Partners. Started in 2020, Cuzen Matcha is known for its home-oriented matcha-making machine and matcha tea products. In April, the company launched a beta program to give restaurants and cafes the opportunity to test a commercial version of the machine.
Ziggi's Coffee Expanding with Midwest Franchise Agreement
Colorado-based coffee chain Ziggi's Coffee plans to have 18 new locations opening in the Midwest through an agreement with an anonymous franchisee. Locations are expected in Illinois, Indiana and Kentucky.
Peet's Coffee Backs Women's Health Campaign in Coffee-Growing Regions
Peet's Coffee is offering $10,000 to the #wheresheis campaign benefitting the Vermont-based cervical cancer prevention nonprofit Grounds for Health (GFH). Through June 12, Peet's Coffee will also give a bag of its Baridi Blend coffee to anyone who donates more than $27, which is the cost to screen and treat one woman. GFH is also preparing to host its annual green coffee auction fundraiser.
Savor Brands Launching Plastic Waste Reuse Program
Honolulu-based coffee packaging company Savor Brands and alternative building materials company ByFusion are collaborating on a program to transform plastic waste from coffee packages into usable building material. The campaign is part of Savor Brands' R&R Program, and it involves ByFusion's ByBlock material.
Snapchill and Oatly Launch Non-Dairy RTD Canned Drinks
Snapchill and Oatly have teamed up for an RTD canned coffee made with non-dairy milk. The patented Snapchill process involves instant chilling of hot coffee for roaster clients. The new products are being sold in collaboration with coastal Massachusetts-based roaster-retailer Little Wolf.
Home Coffee Machine Sales Rise in UK
A new World Coffee Portal report shows that coffee machine sales rose 3.5% in the UK as consumers seek the ability to make more high-quality beverages at home. While pod machines remain popular, espresso machines are growing at a higher rate, according to the report.
Roasted Coffee Sales Soar in Germany
A new report from the Deutscher Kaffeeverband (the German Coffee Association) shows that sales of roasted coffee hit a record high in Germany in 2022. The popularity of whole bean coffee is growing at home, while at the same time, Germans increased their coffee consumption out of the home by 45% compared to the previous year. The latter increase is attributed to the COVID-19 pandemic.
ICO Releases May 2023 Global Market Report
The International Coffee Organization (ICO) has released its latest monthly Coffee Market Report. The ICO Composite Indicator Price lost 1.7% from April, averaging $1.7548 per pound. Global green bean exports in April totaled 9.21 million bags, down 2.9% from 9.48 million bags in the same month last year.
Nuova Simonelli Introduces APPIA Life Timer
Italian espresso equipment brand Nuova Simonelli is adding a new model to the APPIA Life range of espresso machines. The APPIA Life Timer has a TFT display that lets the barista control dispensing times. The new model joins the XT and Standard versions.
Knowledge Perk Coffee Company Appoints Two New Leaders
Rock Hill, South Carolina-based roaster Knowledge Perk Coffee Company has appointed Mark Hart as chief financial officer and Harry Patel as vice president of collegiate development. In March, Knowledge Perk Coffee Company announced an official partnership with Charlotte's Major League Soccer team, Charlotte FC.
Expat Roasters Releases Corporate Responsibility Report
Indonesian specialty coffee company Expat Roasters (styled "Expat. Roasters" by the company) has released its first sustainability report. Among the report's highlights is the shift from single-use packaging to reusable tins and the finding that 98% of Expat Roasters beans are sourced locally.
Chamberlain Coffee Creates Matcha Dry Shampoo
Chamberlain Coffee is partnering with hair product company IGK for a limited-edition Direct Flight Matcha Dry Shampoo. Backed by influencer and YouTube star Emma Chamberlain, the coffee and tea company recently raised an additional $7 million, on top of a $7 million Series A funding round last August. The shampoo is selling for $32.
In Case You Missed It
Here are some of DCN's top stories from the past week…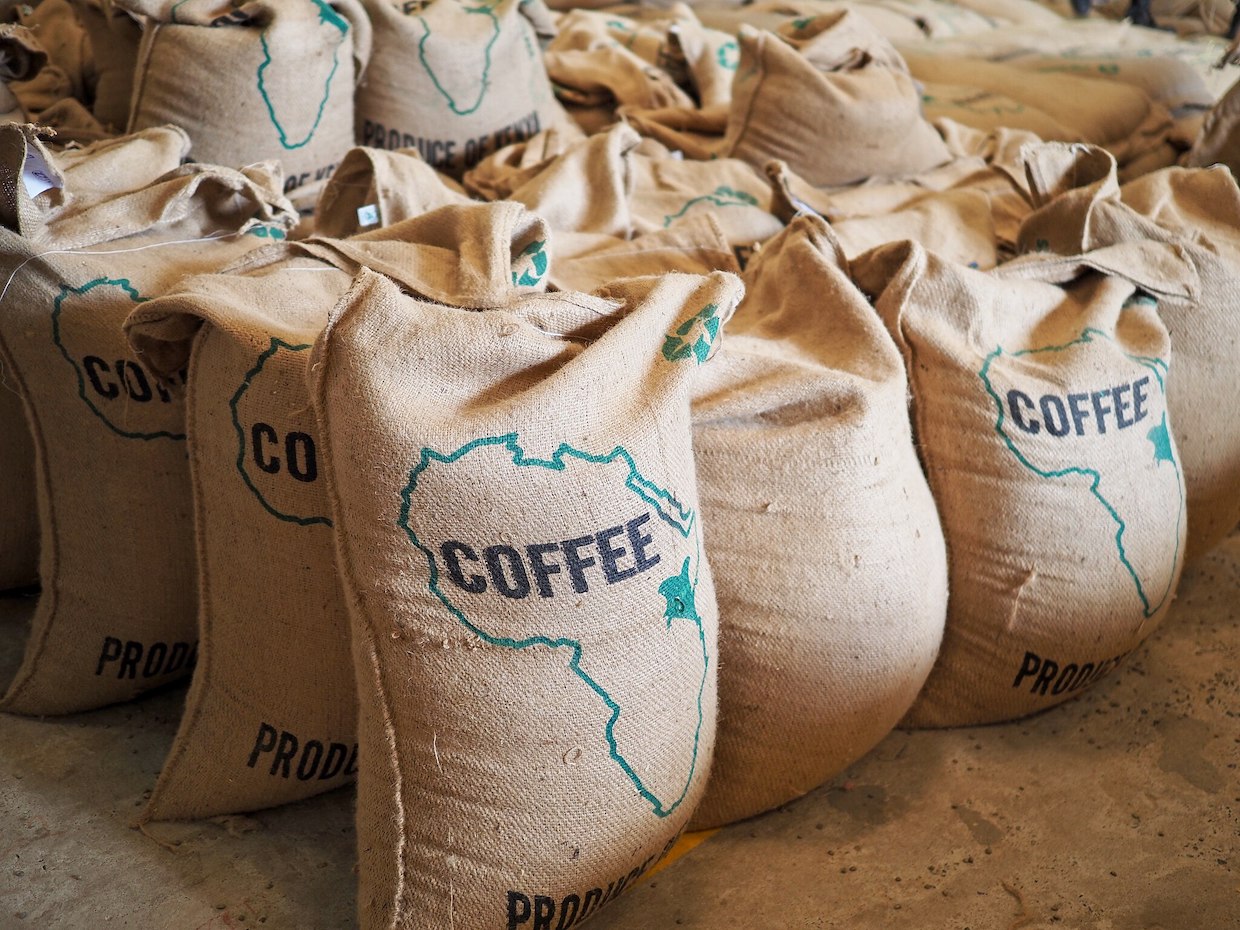 Kenya Coffee Report: Production Rebounds Amidst Regulatory Changes
Coffee production and exports from Kenya are expected to increase by about 6.7% and 5.5%, respectively, in market year 2023/24, due to improved rain… Read more
Farmer Brothers Selling Texas Coffee Facility to TreeHouse for $100 Million
Suburban Chicago private-label foods company TreeHouse Foods is buying Farmer Brothers' North Texas coffee production and distribution facility… Read more
The Time Has Come for Epoch Manual Espresso Machines
With successful Kickstarter backing, a new minimalist and modular manual espresso machine system called Epoch is expected to begin shipping this year… Read more
US District Court Shuts Down Mushroom Coffee Pyramid Scheme
A United States federal court this week sided with the Federal Trade Commission in banning the operations of two multi-level marketing (MLM) businesses, one of which was selling mushroom-infused coffee products… Read more
Entry Period Open for 2024 Good Food Awards for Coffee
The submission period is now open for the 2024 Good Food Awards, which is heading into its 14th year of celebrating sustainably and locally produced specialty food products in the United States… Read more
Mexico Coffee Report: Production Steady Despite Labor Challenges
After cracking the global top 10 in total green coffee production by volume in 2023, Mexico is expected to see approximately the same level of coffee production… Read more
Porous Ceramic Filtration Gets Finer with the Cerapotta 
Japanese product design firm H Concept has introduced the Cerapotta, a manual pourover coffee brewer derived from a centuries-old porcelain tradition… Read more
More From DCN