Following five generations of coffee farming in Nicaragua, the Alvaredo family's vertical integration is now firmly set in bricks and mortar with the opening of the Talisman Coffee bar in Austin, Texas.
A mural of Talisman's sloth logo smiles down upon the shop's plant-flanked natural wood counter, where the seeds of cherries grown on Finca El Talisman complete their inter-continental journeys into customers' cups.
Opened in April, the coffee bar shares a space with Mum Foods Smokehouse And Delicatessen. Owners of the two businesses became friends while hosting booths at Austin farmers markets.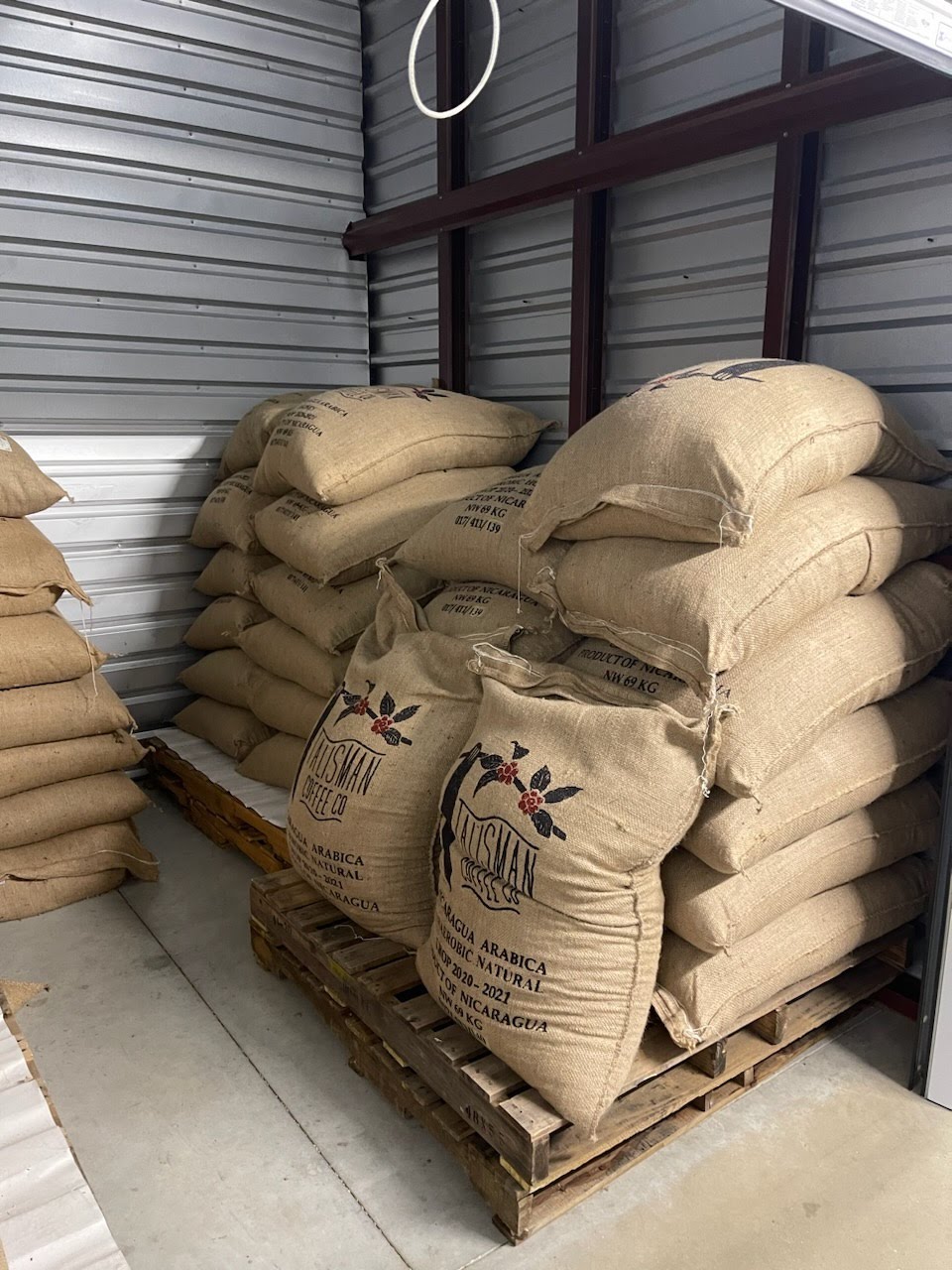 "They approached us and we were super flattered. It was a huge deal because they're such a big deal here in Austin," Talisman Coffee Co-Founder and Head Roaster Fernando Alvaredo told Daily Coffee News. "So we were like, 'Hell yeah, dude. We will jump on it.'"
Fellow co-founder and brand director Johanna Alvaredo, Fernando's sister, noted that Mum's experience in opening previous retail shops was also an asset.
"It was really great for us to be able to learn from them and not have to do it alone," Johanna Alvaredo told DCN. "Even though it is a very small space, I think it was perfect for us to kind of get our feet wet and understand the process."
The brother-sister duo runs the stateside operations of the company that has roots at the 35-acre farm run by their parents, Yuri and Johanna Alvaredo, outside of Matagalpa, Nicaragua. The family has been farming there since the 1800s.
The siblings' grandfather, Ernesto Alvaredo, represented the last generation at the helm of the original El Talisman farm that was lost during the Nicaraguan revolution, when Ernesto's Yuri and Johanna moved to the United States. After living in the U.S. for more than 30 years, Yuri and Johanna returned to Nicaragua to plant the new Finca El Talisman, near the original.
"Because of the revolution, our grandparents lost a lot — not only their land, but they had to leave their lives behind for a better life here in the U.S., thankfully," the younger Johanna Alvaredo said. "So our grandfather is the patriarch. He's the reason my dad has always had the dream of going back to Nicaragua one day, to get back what was once lost."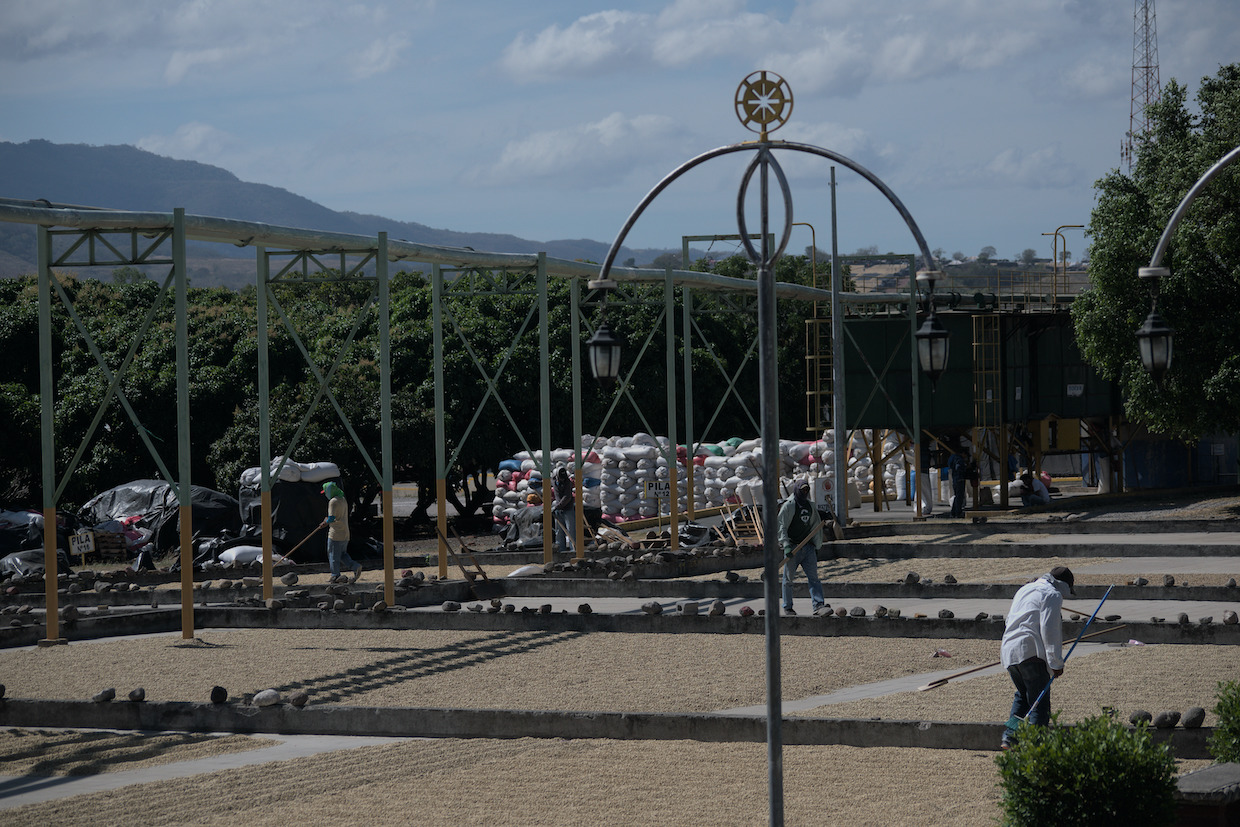 At approximately 900 meters above sea level, under the shade of native trees, coffee varieties grown by Yuri Alvaredo include Maracaturra, Maragogipe, Yellow Catuai, a Nicaraguan native strain of Catimor and others. The farm exists alongside natural springs, a lagoon and natural forest. The family has set aside 11 acres for conservation with five more currently being restored with native trees.
Seedlings planted in 2018 and 2019 achieved their first full harvest last year. All coffees on Finca El Talisman are given an anaerobic fermentation treatment prior to drying through natural or honey processing. In Austin, Fernando Alvaredo roasts the greens on a 12-kilo Probat roaster at the Little City roastery, which is owned by Austin-based importer Casa Brazil.
While the coffee is the star at the new cafe, other treats baked goods made in house. Johanna's guava shortbread cookies and a semitas de arroz are typically available, as are Fernando's Pinolillo cookies, inspired by the traditional Nicaraguan drink made from sweet cornmeal and cacao.
"My brother just decided to take a crack at making a pinolillo chocolate chip cookie, and to my surprise, it was incredible," Johanna Alvaredo said, adding that a tres leches cake based on their grandmother's recipe will eventually be offered.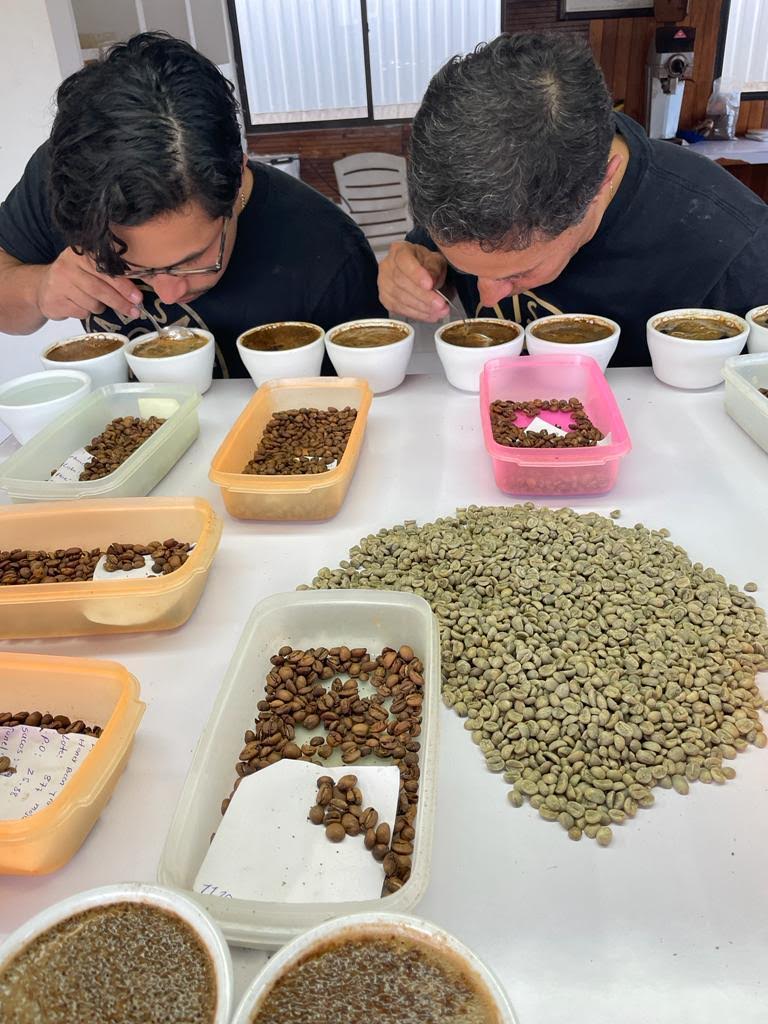 Fernando Alvaredo said that the business this year is on track to roast and sell the entirety of the coffee farm's output. Should Talisman's stateside demand for green coffee outpace the farm's capacity, the Alvaredos may also expand sourcing to neighboring farms, although under a different brand name.
"Talisman, to us, it's our coffee. We want to make sure that our story doesn't get lost in that," Johanna Alvaredo said. "We also don't want to be deceptive in any way of where the coffee is coming from. We also want to be very transparent about that."
---
Talisman Coffee is located at 5811 Manor Rd. in Austin. Tell DCN's editors about your new coffee shop or roastery here. 
More From DCN
Howard Bryman
Howard Bryman is the associate editor of Daily Coffee News by Roast Magazine. He is based in Portland, Oregon.