Improved weather conditions are expected to lead to an approximately 2.7% increase in coffee production in Colombia in market year 2023/24.
At the same time, higher fertilizer costs, limited access to bio-based fertilizers at scale and aging coffee trees remain long-term threats to Colombian coffee production, according to the most recent USDA Foreign Agriculture Service (FAS) report.
[Note: This is part of a series of DCN stories exploring the FAS coffee annual reports. The U.S. information agency is currently scheduled to deliver 16 annual country-level reports on the coffee sector. Each of those reports come from different authors and field offices.]
After excessive rains and extended cloud cover from the recent La Niña period, production in Colombia is expected to rebound in 2023/24 to approximately 11.6 million 60-kilo bags.
Part of this rebound is attributed to farmers being incentivized by prices to harvest rather than to renovate aging coffee farms, a phenomenon that threatens long-term production.
"According to the Colombia's coffee growers association, Fedecafe, at the end of 2022, area planted with coffee trees younger than 24-months-old was 130,000 hectares (ha)," the report states. "This is 40,000 ha short of Fedecafe's target. Fedecafe has conducted campaigns among producers to incentivize coffee renovations as not renovating will impact productivity and profitability in the medium and long term."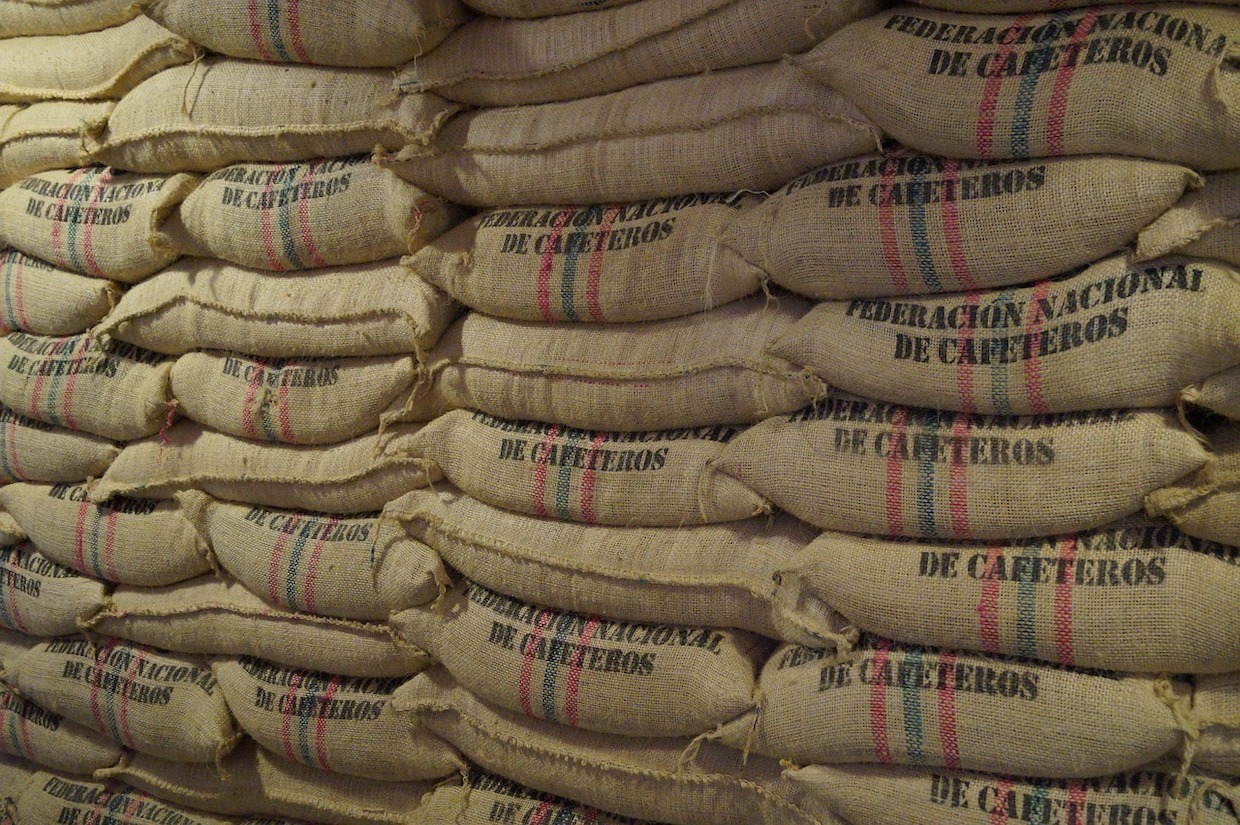 Another issue affecting producers is the continued high costs of fertilizers and a lack of alternatives.
"As a result of high prices of traditional fertilizers, Colombian coffee producers have been looking for bio-fertilizer alternatives, such as coffee subproducts, to reduce input costs for primarily nitrogenous fertilizers," the report states. "However, bio-fertilizers are not yet available at scale to producers."
The report notes an existing existential threat to a large swath of Colombian coffee lands in the shadow of the Nevado del Ruiz volcano, near the borders of Caldas and Tolima west of Bogotá.
"Since March 30, 2023, the Colombian Geological Service (CGS) declared the Nevado del Ruiz volcano on orange alert, meaning that 'an eruption is likely within days or weeks,'" the FAS report states. "It is estimated that 110,000 ha of coffee crops — 14 percent of total area planted — might be affected if the volcano erupts."
Among the 41 countries to which Colombia exports coffee, the United States remains by far the largest destination, with over 40% of the market share, followed by the European Union, Japan and Canada. In market year 2021/22, Fedecafe exported an estimated 21% of Colombian coffee (by value), while the remaining 79% was exported by private stakeholders.
---
Does your coffee business have news to share? Let DCN's editors know here. 
More From DCN