After chugging along for more than a decade, serving countless coffee drinks amidst the hustle and bustle of New York City, Ground Central Coffee Company has at last arrived at Grand Central Station. 
The new cafe at 441 Lexington Ave. is the local chain's 10th overall since the first GC shop opened in in Midtown Manhattan in 2011. Subsequent openings have come to Hell's Kitchen, the Fashion District, Murray Hill and other neighborhoods.
Tying each location together are coffees supplied by Philadelphia-based La Colombe Coffee and custom artwork from Australia-based artist Heesco. 
Nicolas O'Connell has been a strategic advisor for Ground Central Coffee Company since the early days, working hand-in-hand with GC CEO Etienne Wiik. O'Connell said he was initially inspired by the first shop's vibes when he was working on behalf of La Colombe. 
"One day there was a line outside," he said. "Music was going on, people were dancing in the middle of the day. It was so unique."
The straightforward drinks menu has espresso-based greatest hits such as lattes, and cappuccinos and alongside drip coffee and cold brews that are made on site.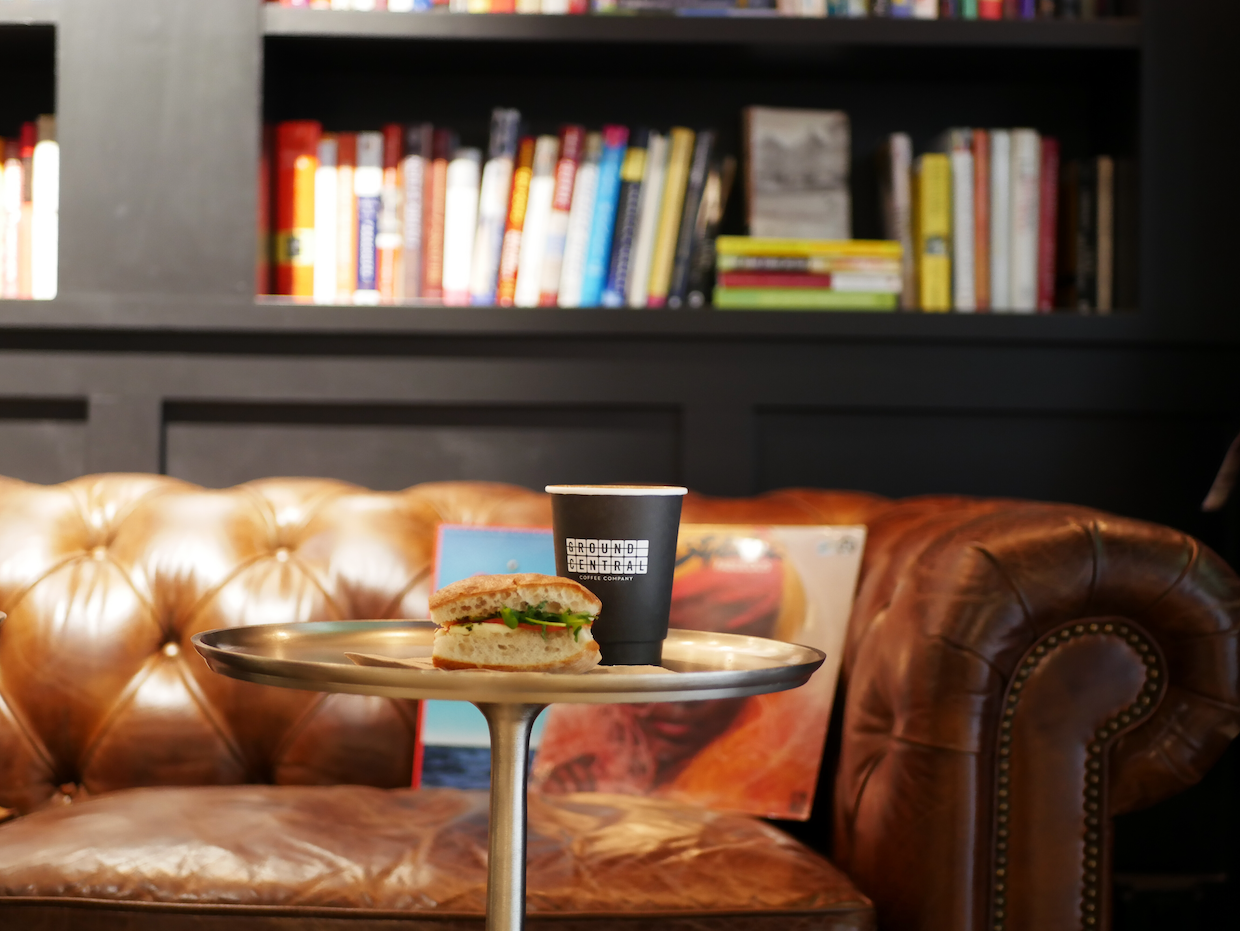 ​​"All the baristas are going through an intensive coffee program through La Colombe," O'Connell said. "Both parties are taking it very seriously. Every time I go into a Ground Central, it makes me proud of everything that La Colombe has been achieving."
Ground Central also offers specialty sandwiches from New York's Alidoro, baked goods from The Hungry Gnome, and a variety of locally-sourced sweets and non-coffee beverages.
The coffee chain also leans into partnerships with like-minded lifestyle businesses, with a selection of books from Huemanbooks available at each location along with a selection of LPs.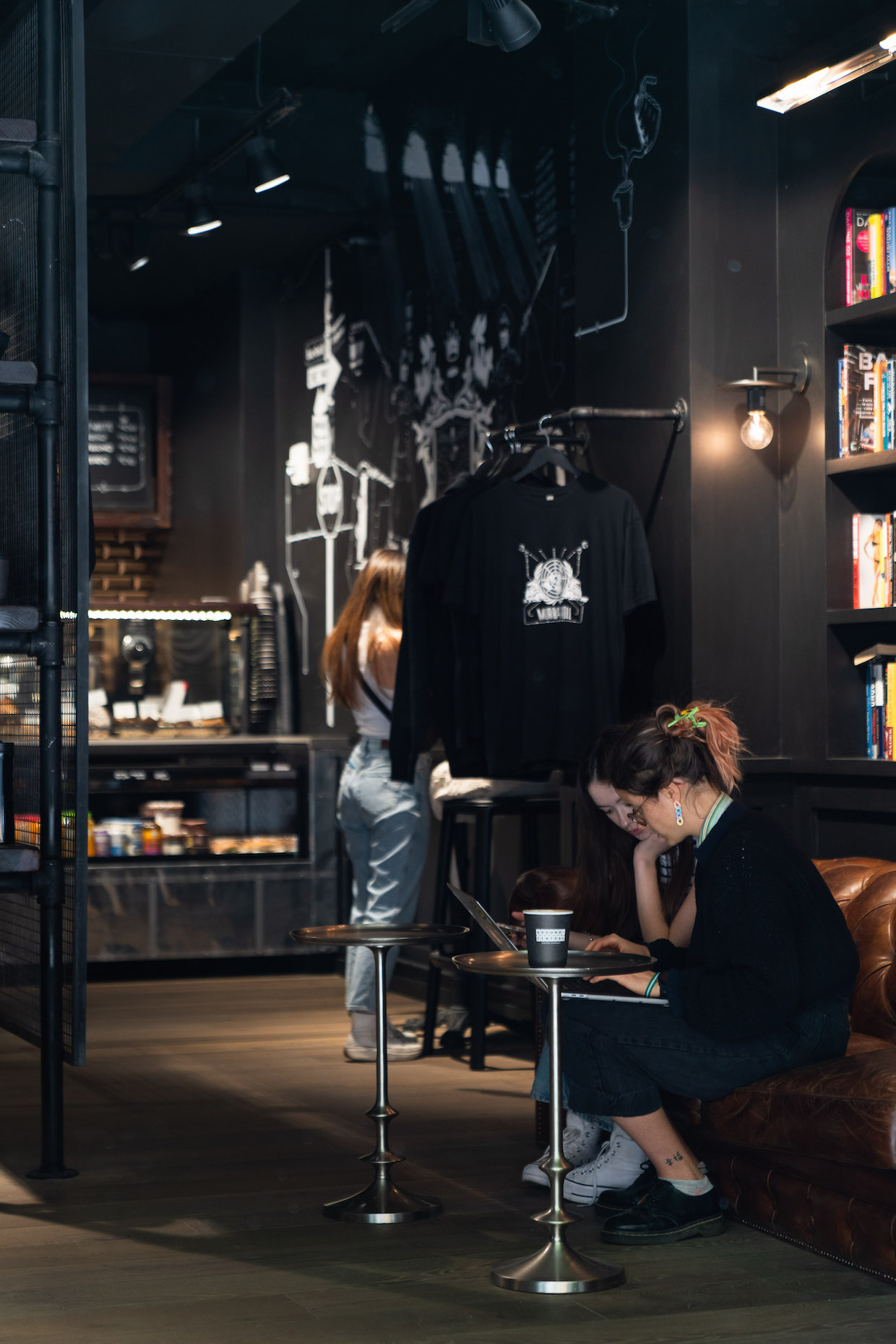 Murals from Heesco are created to complement the overall Ground Central aesthetic while also referencing particular aspects of each given shop's neighborhood.
"Heesco is very good at drawing whatever the feel of the neighborhood is," O'Connell said. "You go into a Ground Central, it's eclectic, a lot going on. It's not necessarily minimalist… You know the neighborhood by going into Ground Central."
O'Connell said the leadership group behind Ground Central Coffee Company has explored retail expansion, and they recently opened a larger-than-typical cafe in Lynbrook, Long Island. 
"It's easy to fall into the trap of over-expansion. They want to expand, but in the right way," O'Connell said. "They don't necessarily want to lose their soul into opening a carbon copy of their best store and doing that 200 times."
---
Ground Central Coffee Company's new Grand Central location is located at 441 Lexington Avenue in New York. Tell DCN's editors about your new coffee shop or roastery here. 
More From DCN
Libby Allnatt
Libby Allnatt is a writer with a passion for trying new coffee shops. She lives in Salt Lake City, Utah.