After more than three decades of providing freshly roasted coffees to cafe and restaurant bars throughout the United States, Seattle roasting outfit Fonté Coffee Roaster has significantly raised its own bar.
The splashy Fonté Bar opened last month inside the expansive lobby of the 58-story Rainier Square development in downtown Seattle, offering a lively cafe by day and a craft cocktail bar by night, along with a fresh food menu featuring locally sourced ingredients.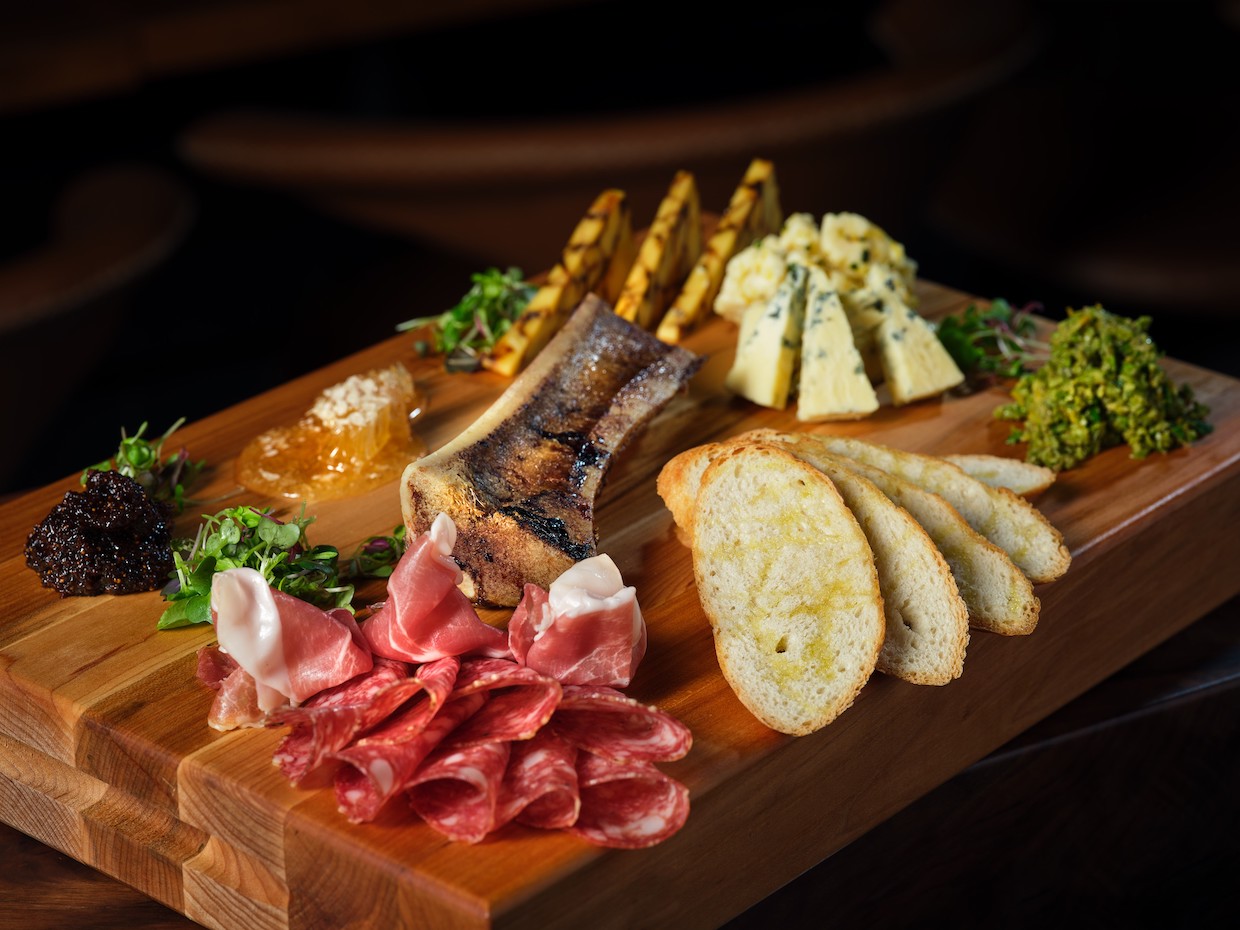 Beneath 189 high-end apartments, 1.5 million square feet of office space and 30-foot ceilings, the Fonté Bar occupies a whopping 8,000 square feet with both indoor and outdoor seating, tucked away nooks and open gathering spaces.
Paul Odom, who founded Fonté in 1992, described the new Fonté Bar to DCN as the "biggest collaborative undertaking" in the company's long retail history.
Daytime fare at the shop include grab-and-go options such as Fonté breakfast burritos and baked goods from the company's own downtown bakery. Seated lunch and dinner fare is focusing on premium ingredients from local purveyors.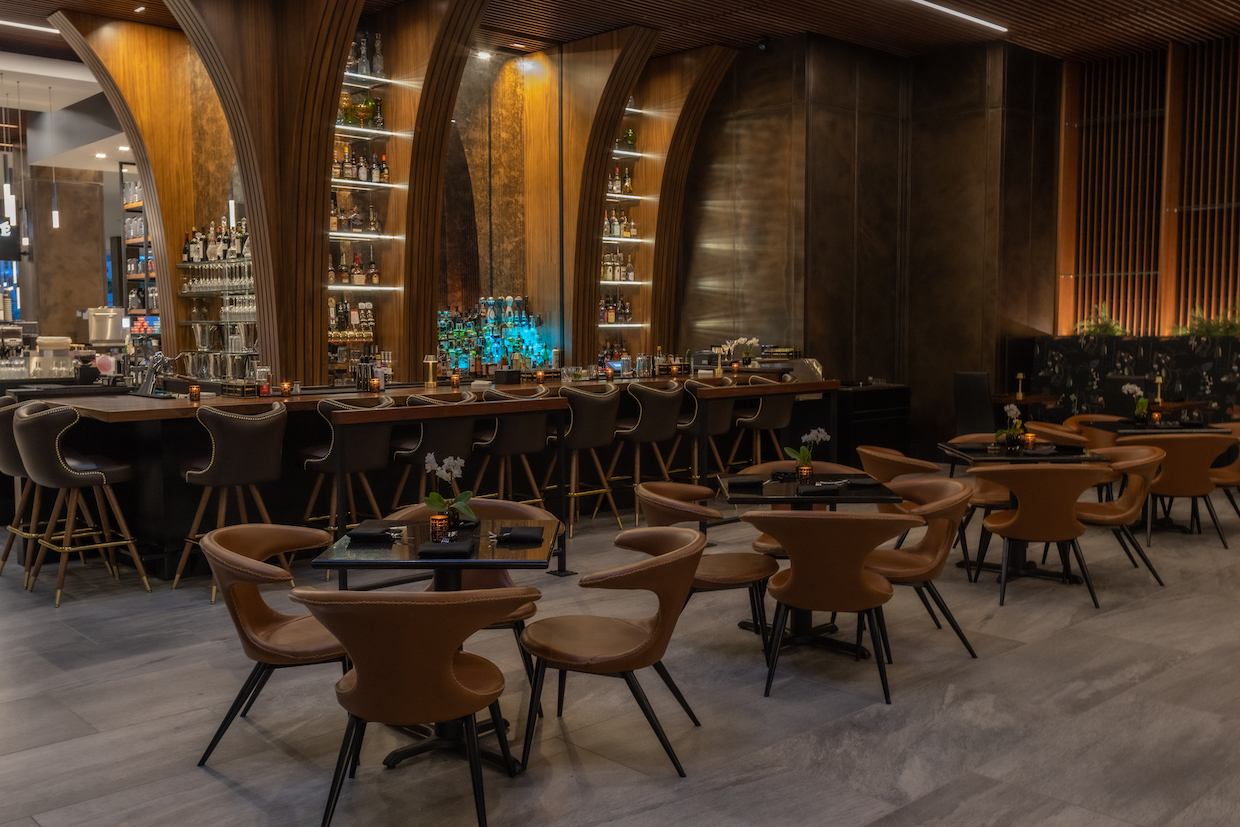 The cocktail program will include trolley bar service for table-side drink mixing. The espresso martini is a particular highlight at the bar. A modified La Marzocco machine is used specifically for cocktail prep.
"There is [a] modified La Marzocco placed in the liquor bar area to service Fonté signature espresso martinis, and a separate Mazzer grinder," Odom told DCN following the bar's opening in May. "These are real espresso martinis."
For the coffee program, the bar employs Victoria Arduino/Nuova Simonelli Mythos grinders, Mahlkönig grinders and two highly modified La Marzocco Linea espresso machines. A Wilbur Curtis system stands ready for batch brews.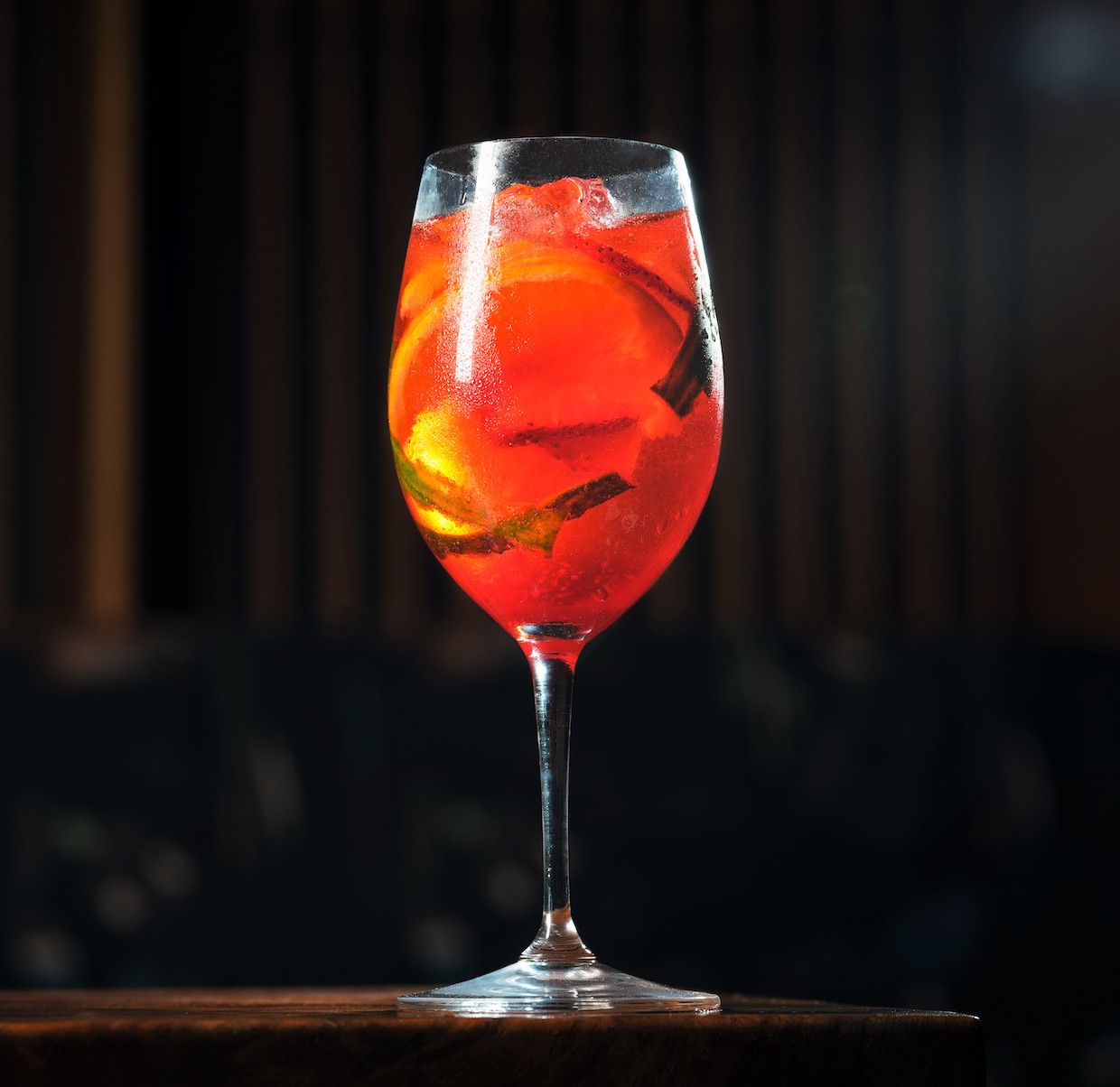 Naturally, all of the beans for the Fonté Bar come straight from the company's roastery in Seattle's Georgetown neighborhood.
The Fonté Bar at Rainier Square represents the company's ninth company-operated retail bar. After launching as a roaster in 1992, Fonté soon after entered the retail game with locations in Anchorage, Alaska, Chicago and Los Angeles. Those locations were all sold off in 1997 as the company continued to develop its wholesale operations, with a particular emphasis on upscale restaurant and hospitality clients.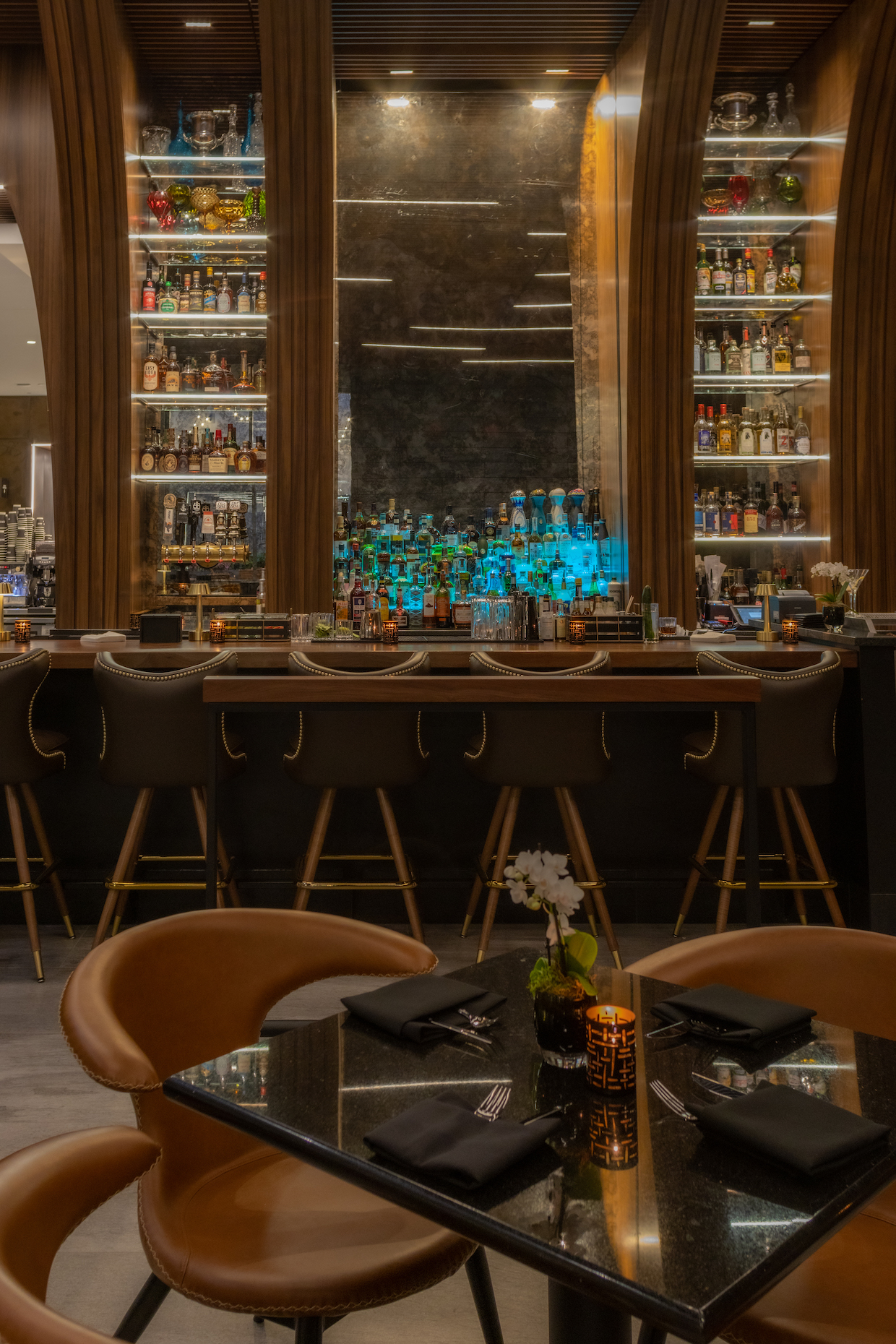 The past decade and a half has seen a retail resurgence for Fonté, which made a splash in 2010 with the opening of a retail cafe in the lobby of the Four Seasons Hotel in downtown Seattle. The company has since opened multiple other Seattle neighborhood locations, while also acquiring multiple locations of Seattle's Uptown Espresso in 2019.
Odom told DCN that the company is planning to open another retail bar in Bellevue this month, inside the Civica building.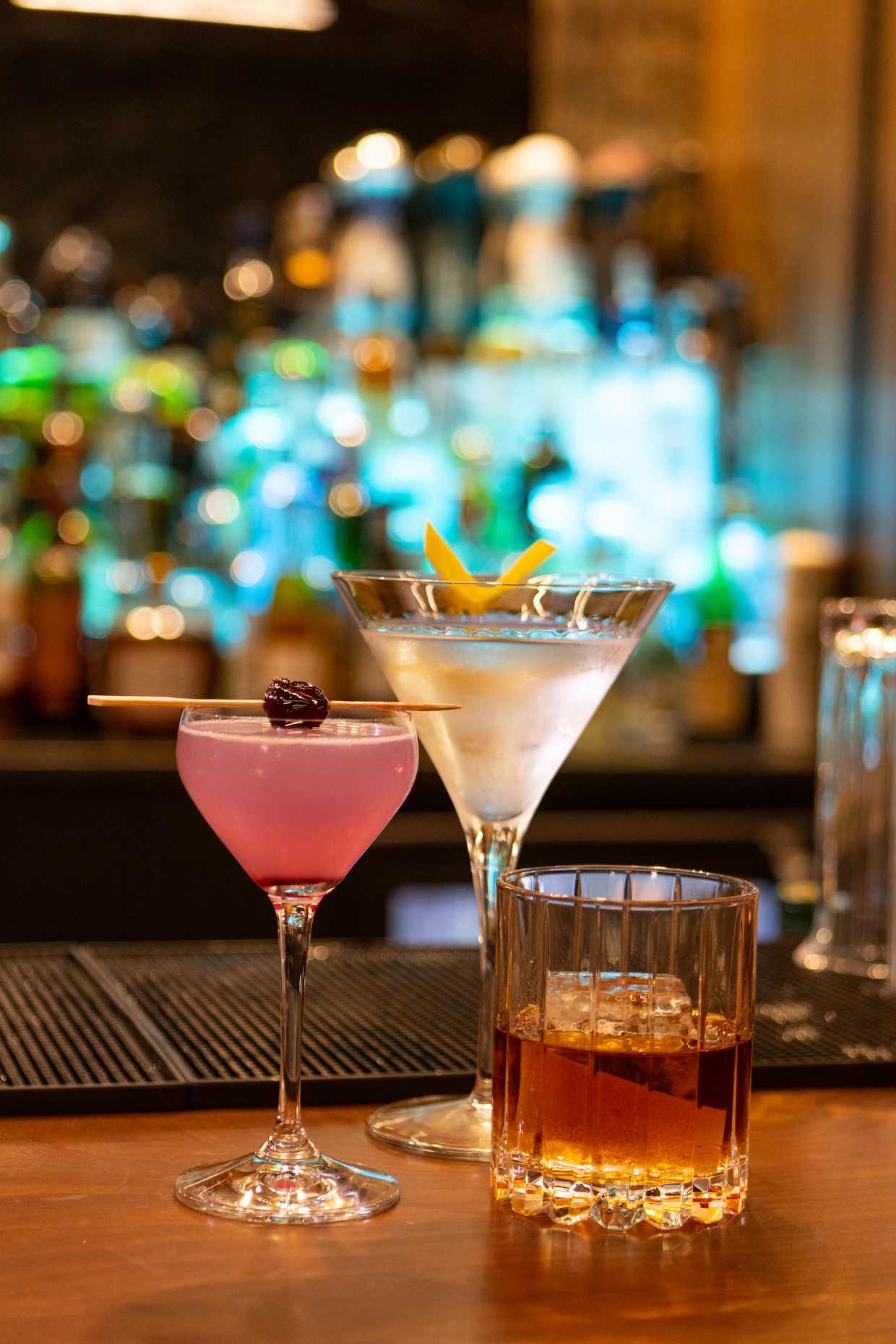 ---
The new Fonté Bar is now open at Ranier Square at 401 Union Street in downtown Seattle. Tell DCN's editors about your new coffee shop or roastery here. 
More From DCN