Michigan-based coffee company Stovetop Roasters has returned to its city of origin with an expansive new roastery cafe in Holland. 
Steve Holm founded the company in the west Michigan city eight years ago before relocating the business east to Ann Arbor to be closer to family. 
"Back then I was doing everything, so it just made sense to bring the production facility with me," Holm recently told DCN. "With the opening of our cafe in Grand Rapids in 2019, about 30 minutes from Holland, and the majority of managing members being in west Michigan, we've been on the lookout for the right space to continue the growth of Stovetop. It's a bittersweet move to leave our Ann Arbor community of six years, but we are excited for the opportunities ahead in Holland."
Phase One of the big move home Holland began In November 2022 with the gradual relocation of the roasting operation into an expansive 2,700-square-foot facility. There the company upgraded capacity from a 12-kilo Diedrich IR12 machine with a 20-kilo machine from Mill City Roasters. The new roastery includes a climate-controlled green coffee storage room and a dedicated cupping space.
Phase Two of the big move is now complete with the opening of the Holland roastery cafe. Josh Taves, inventor of a device called the Cupping Brewer and head of business development for Stovetop Roasters, said the cafe drew upon the existing look and feel of the Grand Rapids cafe with similar potted plants, artwork and menu.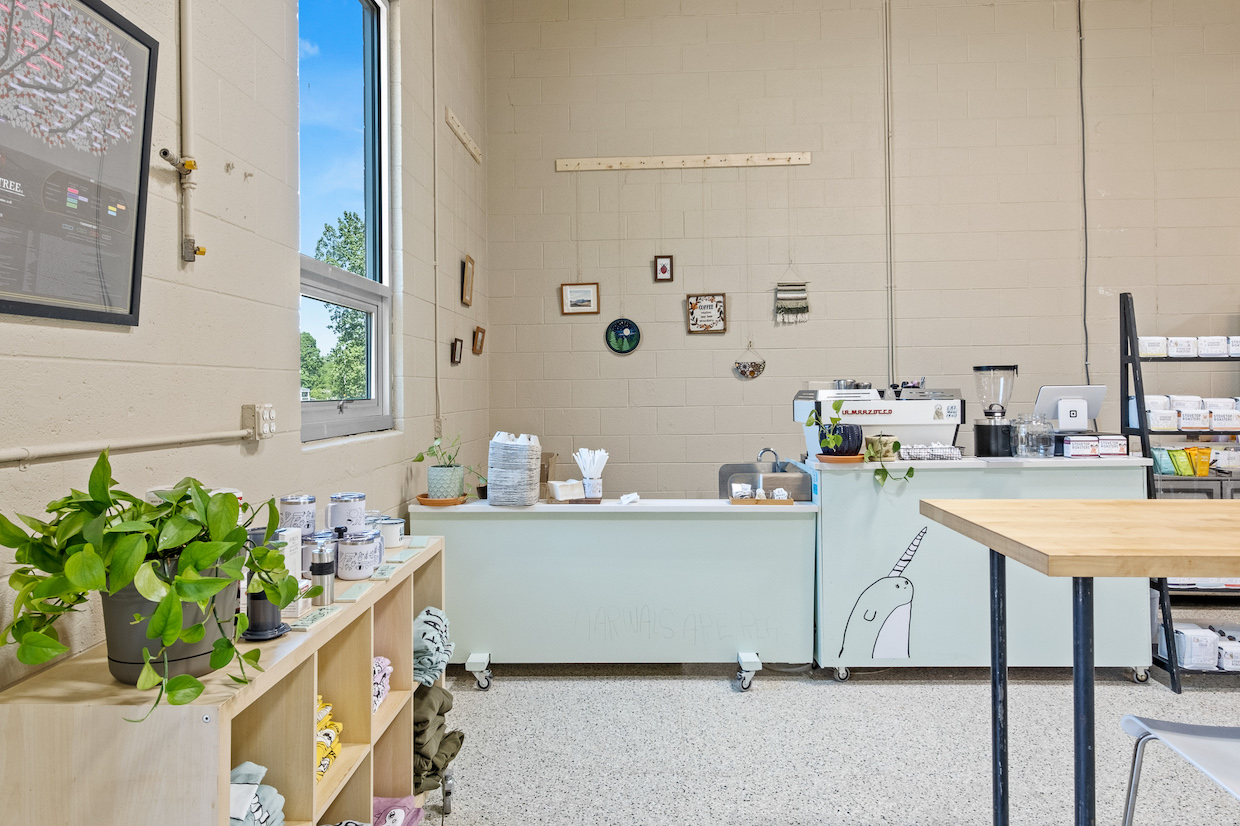 "One of our key visual elements in Grand Rapids is a large wall behind the bar that is coated in a dry-erase top coat," Taves told DCN. "Our staff regularly doodles on the wall and the installation changes seasonally. We incorporated the same thing at the roastery cafe [with] dry-erase doodle murals all along the cafe barriers."
Equipment on the Holland bar mirrors the Grand Rapids setup, including a La Marzocco Linea PB ABR 2-group espresso machine, Mahlkönig grinders, a Wilbur Curtis G4 batch brewer and a Wilbur Curtis Gold Cup machine for smaller pourover cups. Extended immersion cold brews, including those featured in Stovetop's new canned nitro cold brew products, are made with equipment from Toddy.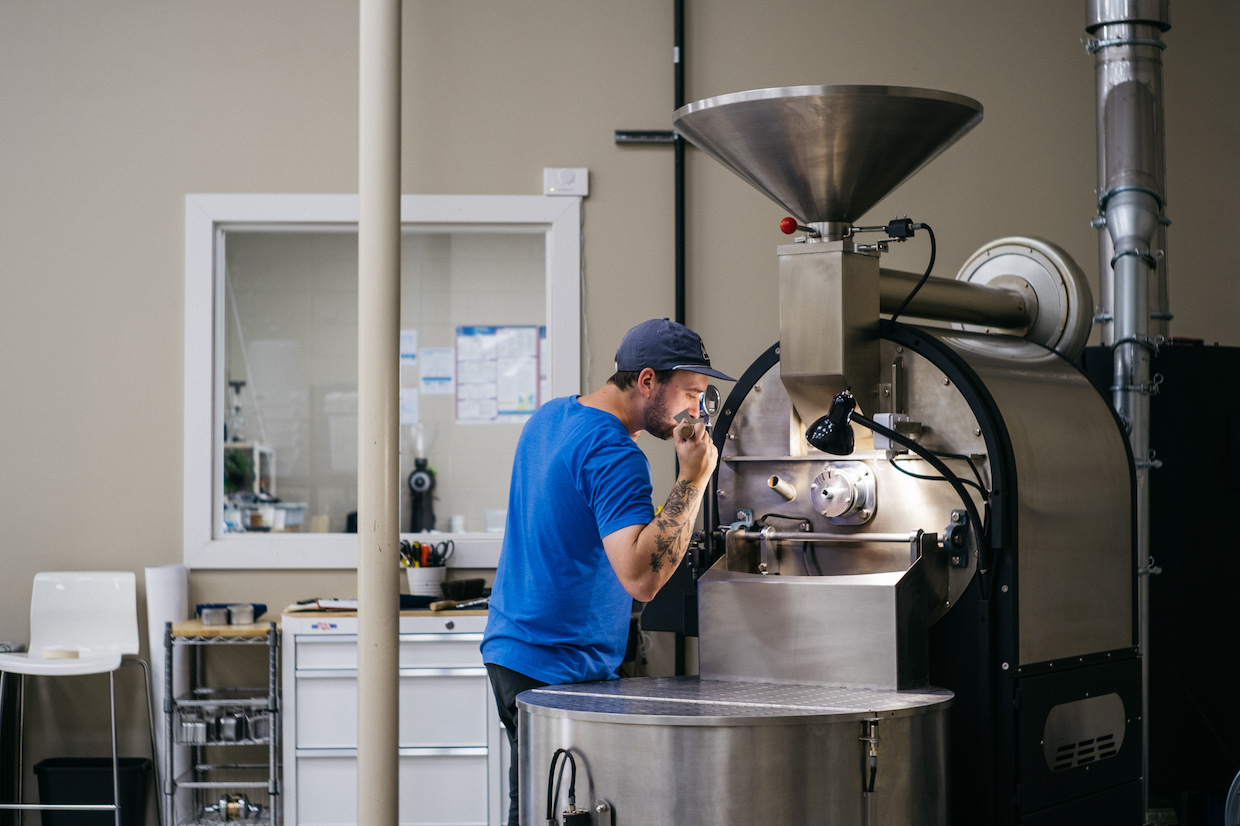 While the cafe hours and the roasting production schedule are offset due to local regulations, guests can catch glimpses of the production environment throughout the 600-square-foot cafe area.
"There are minor physical barriers to separate the two spaces," said Taves. "We want cafe customers to feel like they are experiencing the roasting works first hand."
As Stovetop focuses on wholesale, RTD cold brew sales and high-end microlot offerings in new facility, Taves said the company is equally excited for an upcoming program of public tours and tastings.
"Since Stovetop's inception, we have been ingrained in the Holland community, but up until recently it has been difficult for us to nurture that relationship," said Taves. "Now with our cafe, roasting space, and forthcoming tours and educational classes, as well as a new delivery schedule, we are poised and excited to spend more face-to-face time with the west Michigan community."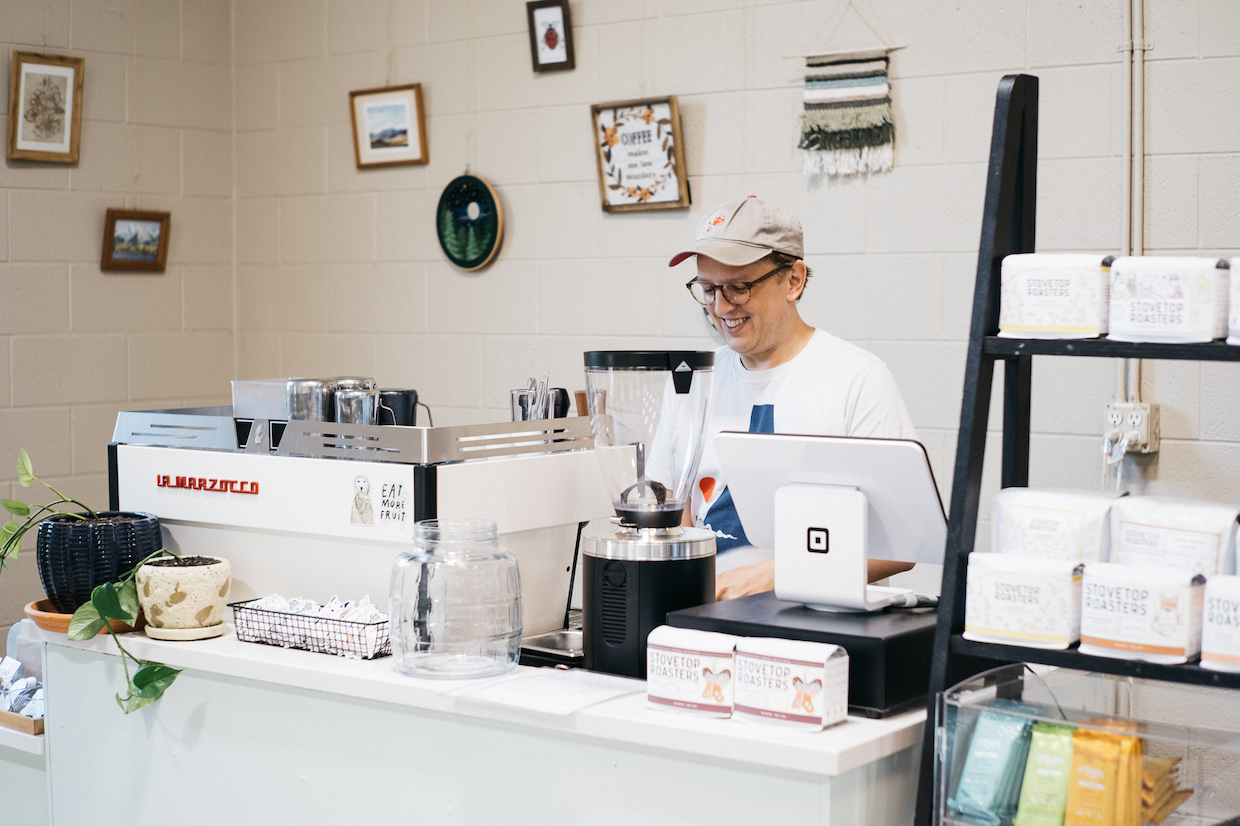 ---
Stovetop Roasters is located at 180 E. 40th St. in Holland, Michigan. Tell DCN's editors about your new coffee shop or roastery here. 
More From DCN
Howard Bryman
Howard Bryman is the associate editor of Daily Coffee News by Roast Magazine. He is based in Portland, Oregon.