As it turns 18 years old as a retail product this year, the AeroPress manual coffee brewer is not only all grown up — it's extra large.
The AeroPress company last month launched sales of the AeroPress XL, a new model of the immersion-plus-pressure brewer that has twice the capacity of the original while maintaining the signature smoked plastic material and overall form.
AeroPress CEO Gerard Meyer told Daily Coffee News that a tiny bit more downward pressure may be required when brewing with the XL, but the difference is negligible.
"The AeroPress XL plunger seal has more surface area than the AeroPress original seal, and so there is more resistance, but only slightly so," said Meyer. "Most people do not notice a difference unless they are simultaneously comparing pressing with an AeroPress original."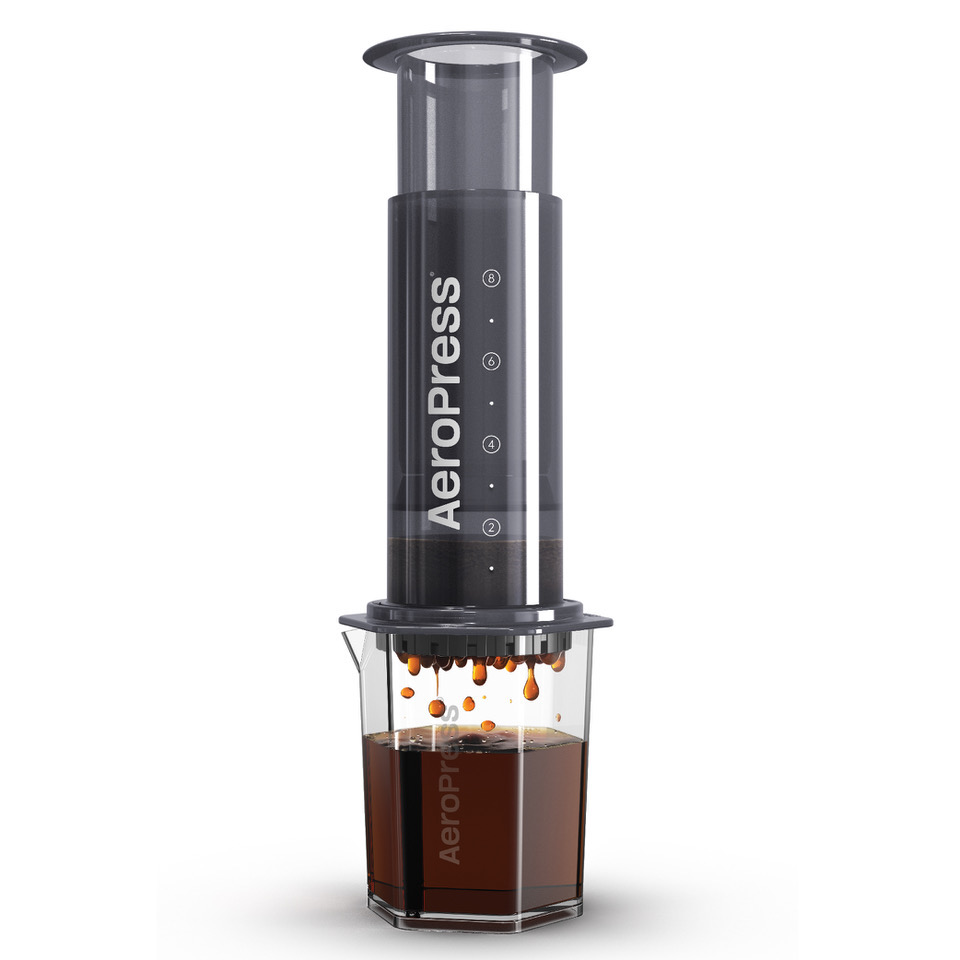 After launching at $79.95, the brewer's price was dropped in mid July to $69.95 due to greater manufacturing efficiencies and launch volumes, according to Meyer. The retail package includes a pack of 100 XL-size paper filters, as well as a clear 20-ounce Tritan plastic carafe.
The carafe, which also sells separately for $24.95, is particularly important given the fact that the wider base of the XL may be incompatible with many home or cafe brewing receptacles. The company generally does not recommend brewing directly into glass carafes or jars.
"The carafe was a last-minute addition to make brewing and serving a larger quantity of coffee more convenient," said Meyer. "We also felt strongly that the carafe should be compact for travel and even compatible with the AeroPress Original and the AeroPress Clear."
One of three new brewers announced at this past Spring's SCA Expo in Portland, Oregon, the XL arrives just a few months after the AeroPress Clear, a transparent version of the original brewer made from Tritan plastic. The third release, an original-size brewer of metal and glass construction called the AeroPress Premium, is slated for release next year.
While demand for the larger AeroPress was largely driven by users seeking bigger volumes of filter-style coffee, the new brewer is faithful to the original in maintaining printed measurements for espresso-style brews.
AeroPress's recommended XL espresso recipe calls for 15 grams of "medium-fine" ground coffee with water to the single-serving mark on the side. This can be multiplied upwards to a maximum batch size of six espresso-style servings.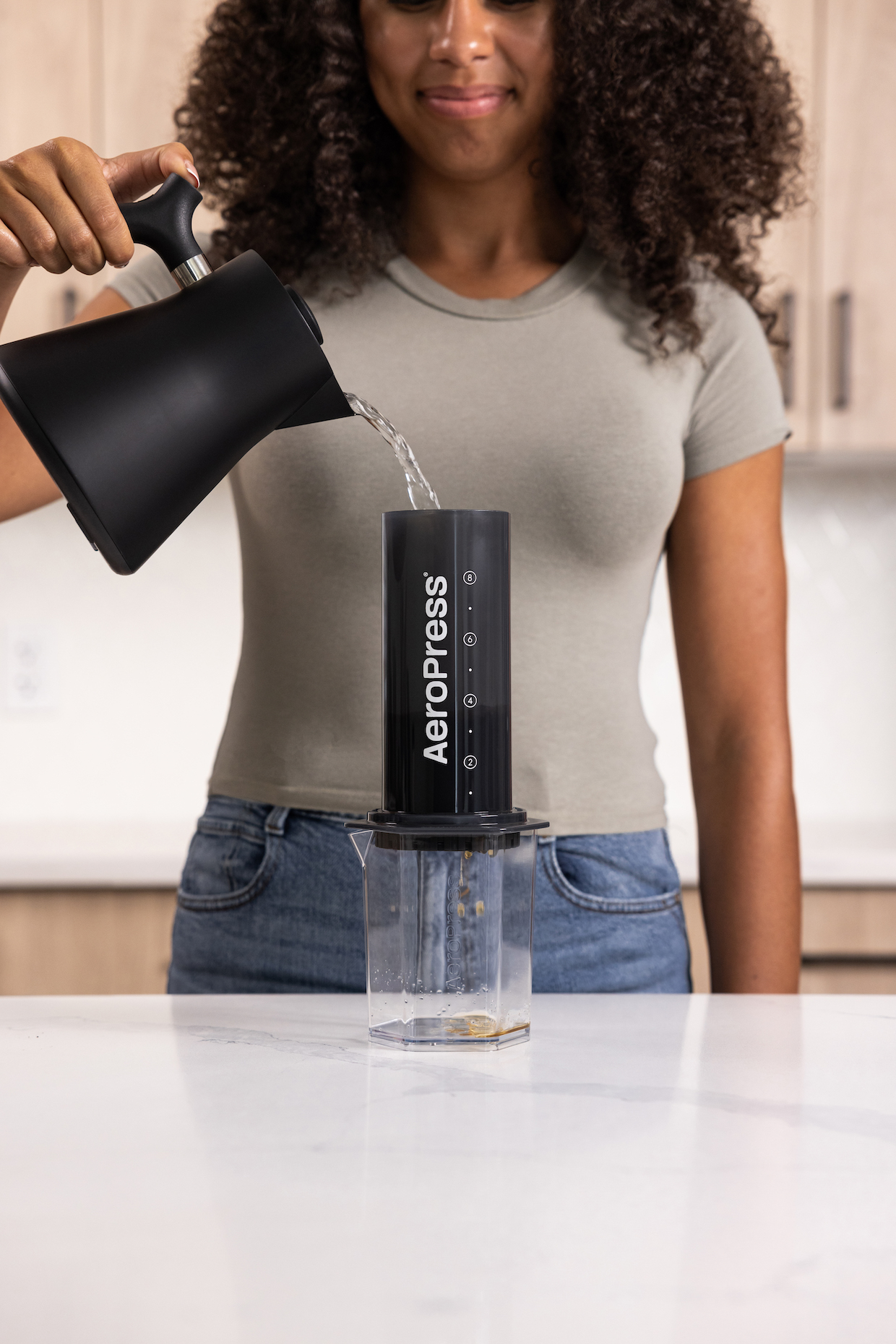 For drip-style brews in the XL, AeroPress suggests starting with approximately 15 grams of medium-fine ground coffee and adding water to the "4" line for one cup, or 30 grams of coffee plus water to the "8" for two 10-ounce cups, though Meyer emphasized that these are merely guidelines.
Said Meyer, "One of the best aspects of AeroPress coffee makers is that they allow for experimentation so that you can brew your coffee exactly to your taste."
Replacement paper filters for the XL are available now at $9.95 per pack of 200. Meyer said XL-specific versions of existing AeroPress accessories are also in development, including a stainless steel filter slated for release later this year.
---
Does your coffee business have news to share? Let DCN's editors know here. 
More From DCN
Howard Bryman
Howard Bryman is the associate editor of Daily Coffee News by Roast Magazine. He is based in Portland, Oregon.