Coffee equipment maker Acaia has added another notch to its belt with the Orion Nano, the winner of an SCA Best New Product Award at June's World of Coffee trade show in Athens, Greece. 
The forthcoming Orion Nano will be the third and smallest machine in Acaia's line of Orion coffee bean dosers, following the Orion Mini and the original Orion bean doser in 2017. 
In Athens, the company also revealed a separate metaphorical belt just for the Nano model. The Orion's Belt is a wireless connectivity system that will allow as many as nine Orion Nano dosers to work together. The company told DCN that such synchronization can create what is essentially an "an on-demand coffee blending station" for cuppings, single-cup doses or other small-volume applications. 
With different coffees loaded into the hoppers of a row of Orion Nanos, users can automate different weights of whole-bean coffee to be dispensed by machines simultaneously to create small portions of a custom blend, which can easily be repeated or adjusted on the fly. The Orion's Belt is only compatible with the Nano, not the mini or the original.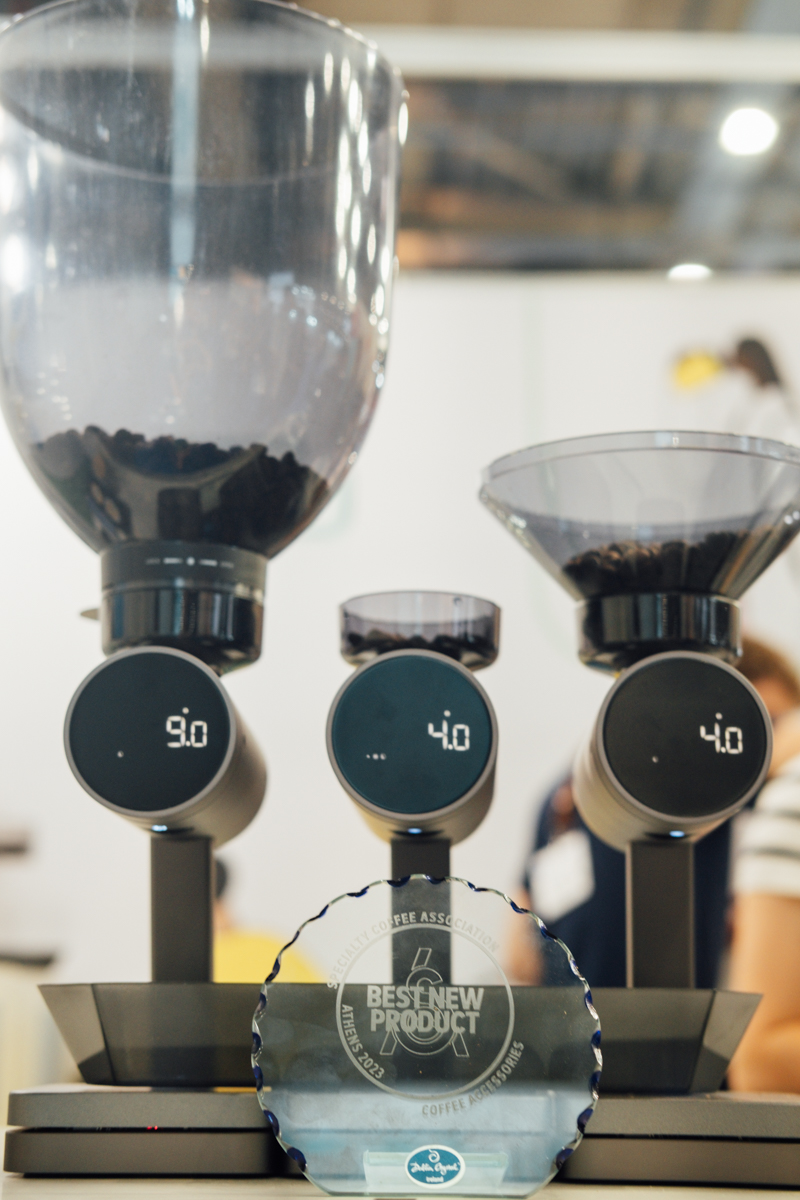 "The Orion Nano is designed to have point-to-point connectivity to make the Orion's Belt work," Rex Tseng, co-founder of Acaia Corporation, told Daily Coffee News. "It can connect with multiple Orion Nanos and coordinate to make blending precise and easy. Ideally, the user has a long container that can sit across multiple Orion Nano weighing plates but it is not required."
The company has not yet confirmed pricing for the Nano, which is slated to launch in conjunction with the Belt later this year.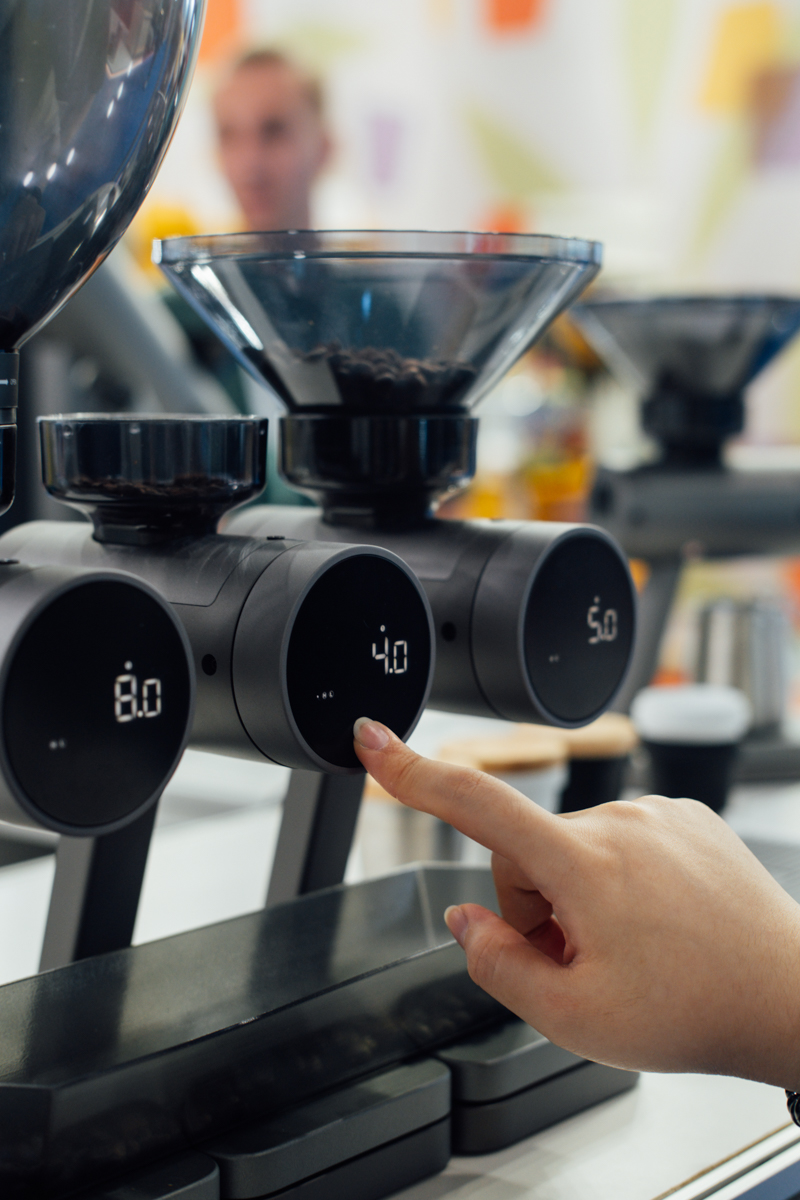 All Orions offer an automatic mode for portioning out doses continuously or for a user-designated number of doses in quick succession. The Nano, which the company initially revealed at the SCA Expo in Portland in April, ships with a 250-gram hopper, while the original Orion's 400-gram capacity hopper and a larger 2-kilo hopper are interchangeable on all machines.
The SCA accolade for the Orion Nano follows another SCA Best New Product award won by Acaia for its Ion Beam static neutralizing device at the 2023 SCA Expo in Portland. 
---
Does your coffee business have news to share? Let DCN's editors know here. 
More From DCN
Howard Bryman
Howard Bryman is the associate editor of Daily Coffee News by Roast Magazine. He is based in Portland, Oregon.