Less than a year-and-a-half after a fire destroyed the former Regalia Roasting Collective in the New York City borough of Queens, the coffee co-roasting concept has been reshaped with a new name and new location just one block away. 
Called Multimodal, the new 7,000-square-foot specialty coffee hub in Long Island City includes multiple production-scale coffee roasters and ancillary facilities designed to help other coffee roasting businesses develop, grow and thrive. It is also the new headquarters of sibling coffee business Regalia Coffee.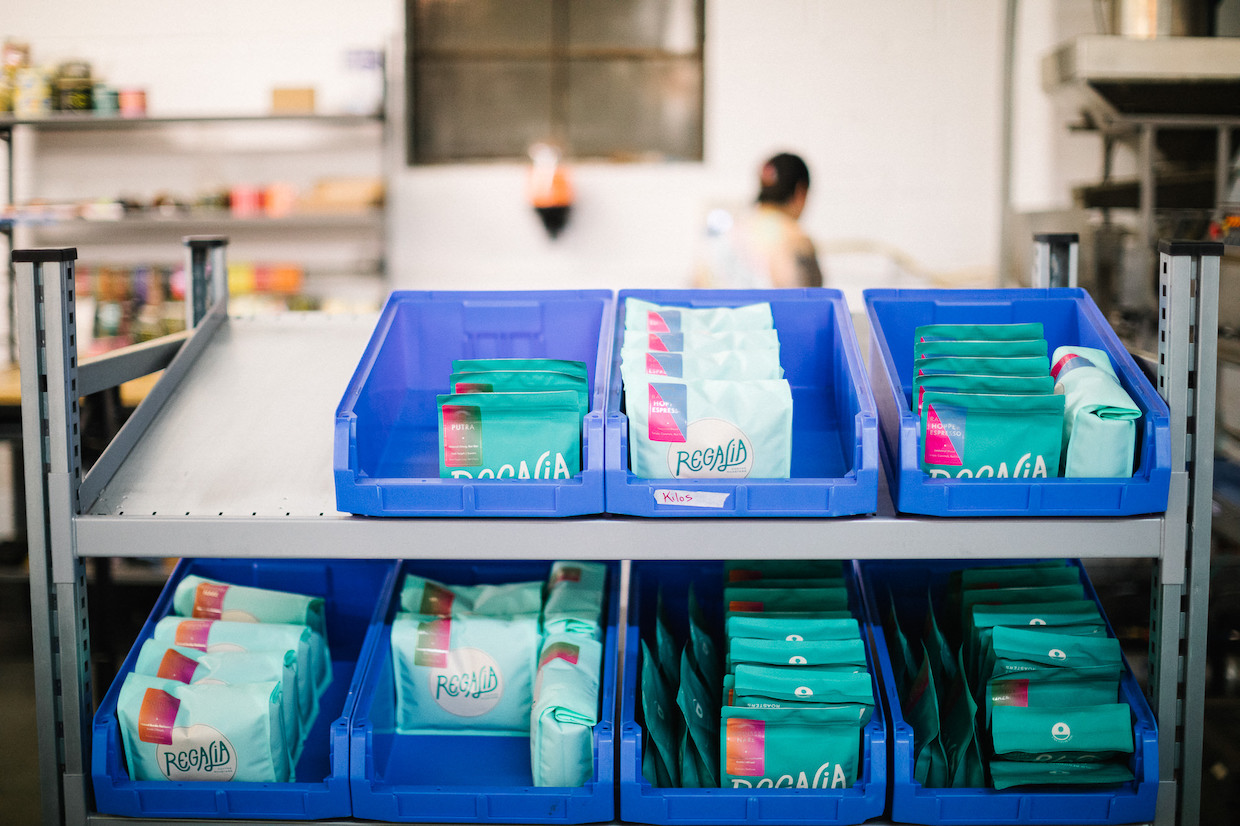 "It took a whole year and a half to find this location. Oddly enough, it is only a block away from our original roastery," Paolo Maliksi, founder of Multimodal and Regalia Coffee, told Daily Coffee News. "It has taken us a long time and a lot of red tape. We are incredibly excited to reopen."
With a similar model to the original Regalia collective, which opened in in 2018, Multimodal roasting facility includes a Diedrich IR5 machine, a 15-kilo Mill City Roasters machine and a Probat P25/2, plus a Roest sample roaster. All of the larger machines are equipped with 3-millimeter temperature probes, and adjustable fan and drum speeds. Access to Cropster roasting software is included with Multimodal membership.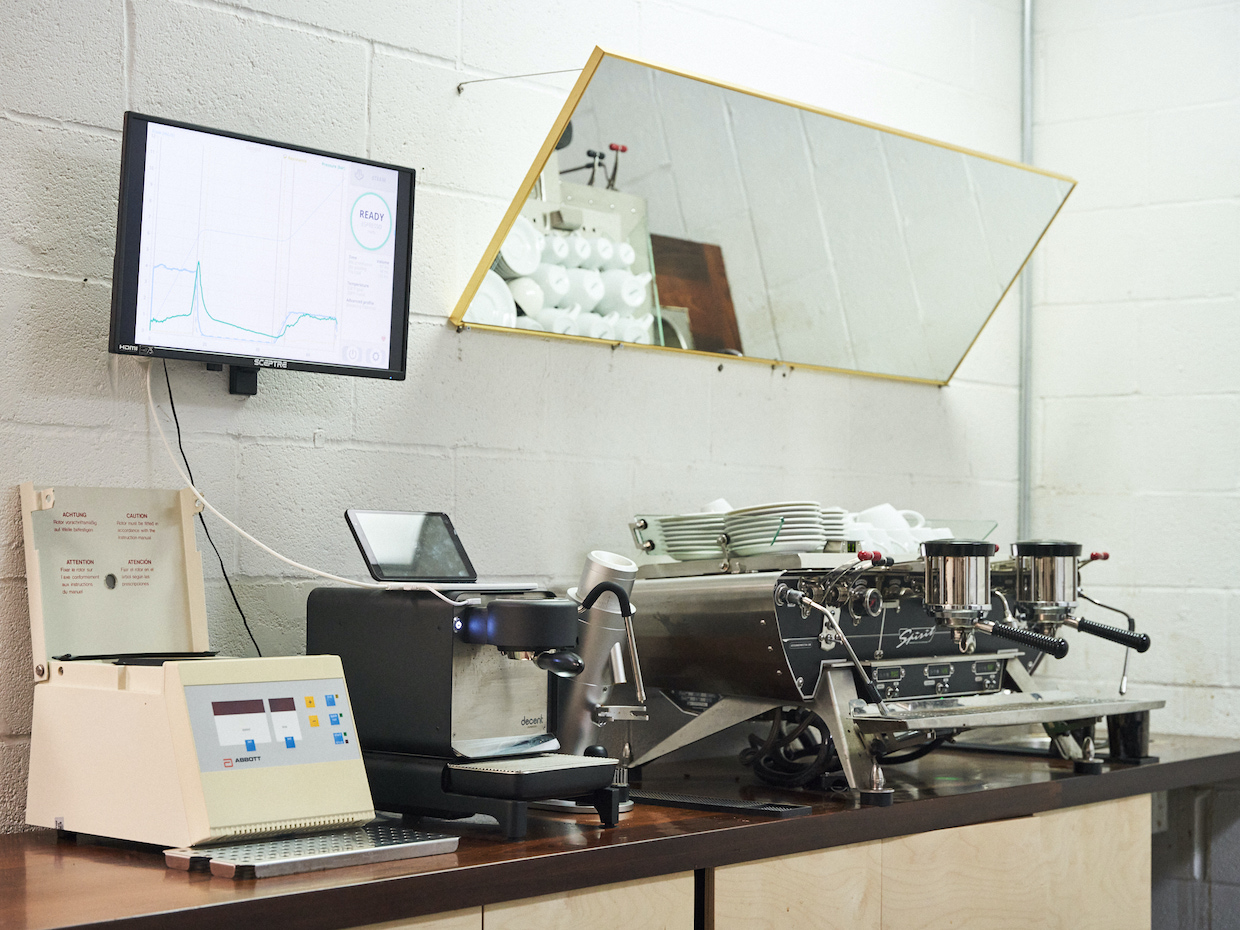 "Guidance takes center stage at the roasting collective," Maliksi told DCN. "The goal for both myself and my staff is to be a gentle guide and an excellent listener. On any given day, some of our collective clients are looking for guidance with roasting a new coffee, while others are looking for a good vendor for 5-pound kraft bags. Some have logistical questions: 'How does one calculate the freight cost from a warehouse to the roastery?' By assisting our clients in these matters, we can help them spend more time building their roasting business."
Alongside cupping equipment and a centrifuge for extraction analysis, Multimodal's quality control and training lab includes a Decent DE1CAFE single-group espresso machine and a 2-group Kees Van Der Westen Spirit espresso machine, plus pourover kettles, brewing scales and an XBloom automated pourover machine.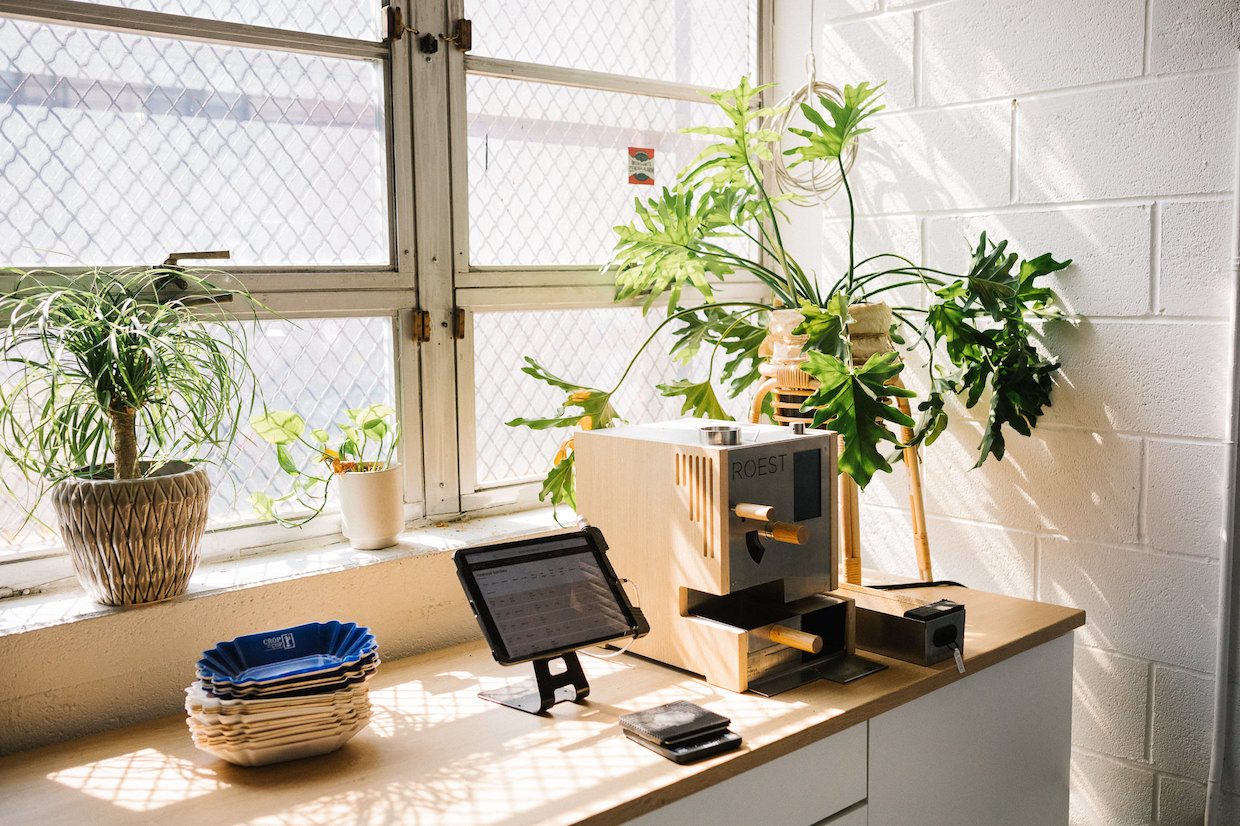 For the people behind Regalia Coffee, the opening of Multimodal is a cause for celebration and thanksgiving to numerous other coffee businesses after a chaotic 16 months. 
Immediately following last April's fire, a Gofundme campaign collected just over $60,000 to help the business and its staff stay afloat. Glen Cove, New York-based Southdown Coffee stepped up by offering time on their 15-kilo Mill City Roasters machine to help Regalia keep production going in the early days.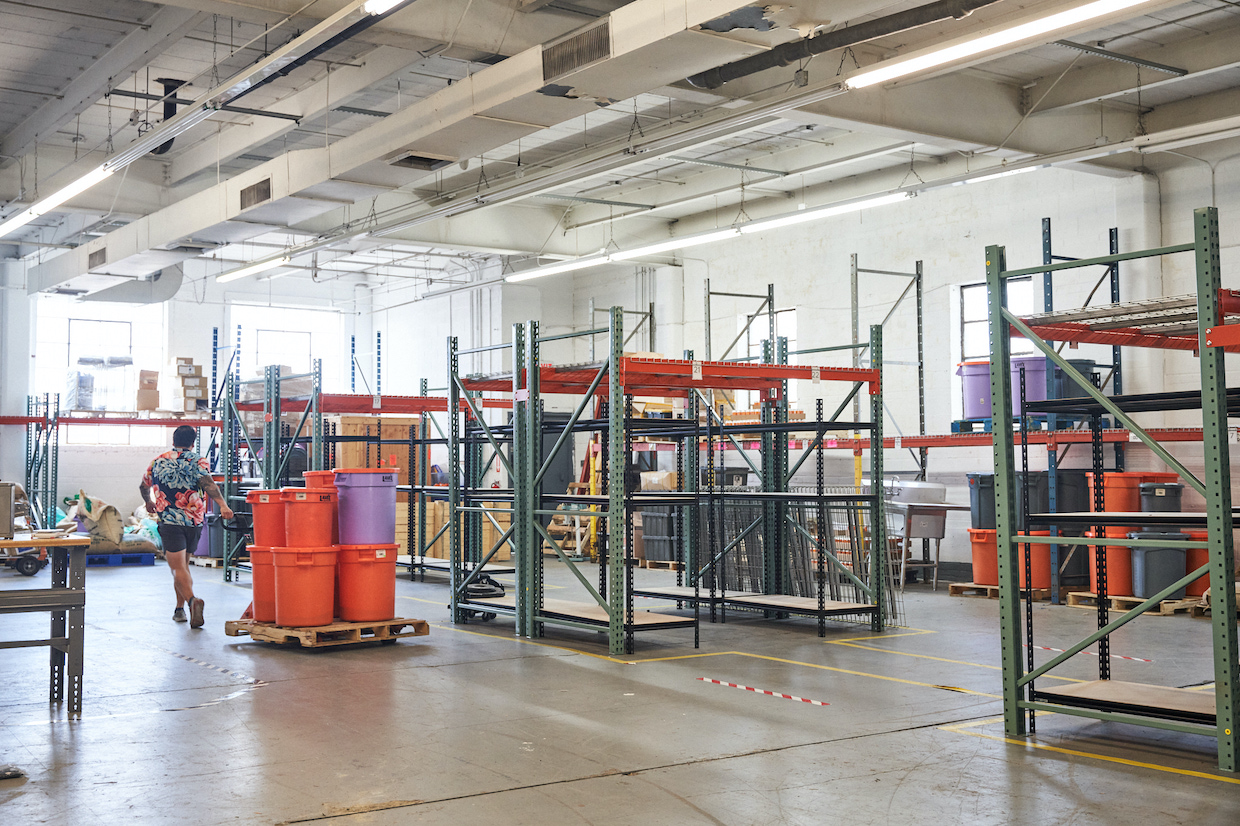 Vin Loscalzo, owner and roaster at Bohemia-based Island Dreams Coffee Roaster provided time on his company's 12-kilo San Franciscan roaster, and by June of last year, Amaris Gutierrez-Ray of Joe Coffee was able to offer Saturdays on Joe's 35-kilo Loring roaster, which held Regalia over until the new roastery was up and running. 
"We owe the survival of our business to many people," said Maliksi. "I owe my family a lot of love and time lost in 2022… I hope to be able to take them all someplace fun and peaceful for a nice while."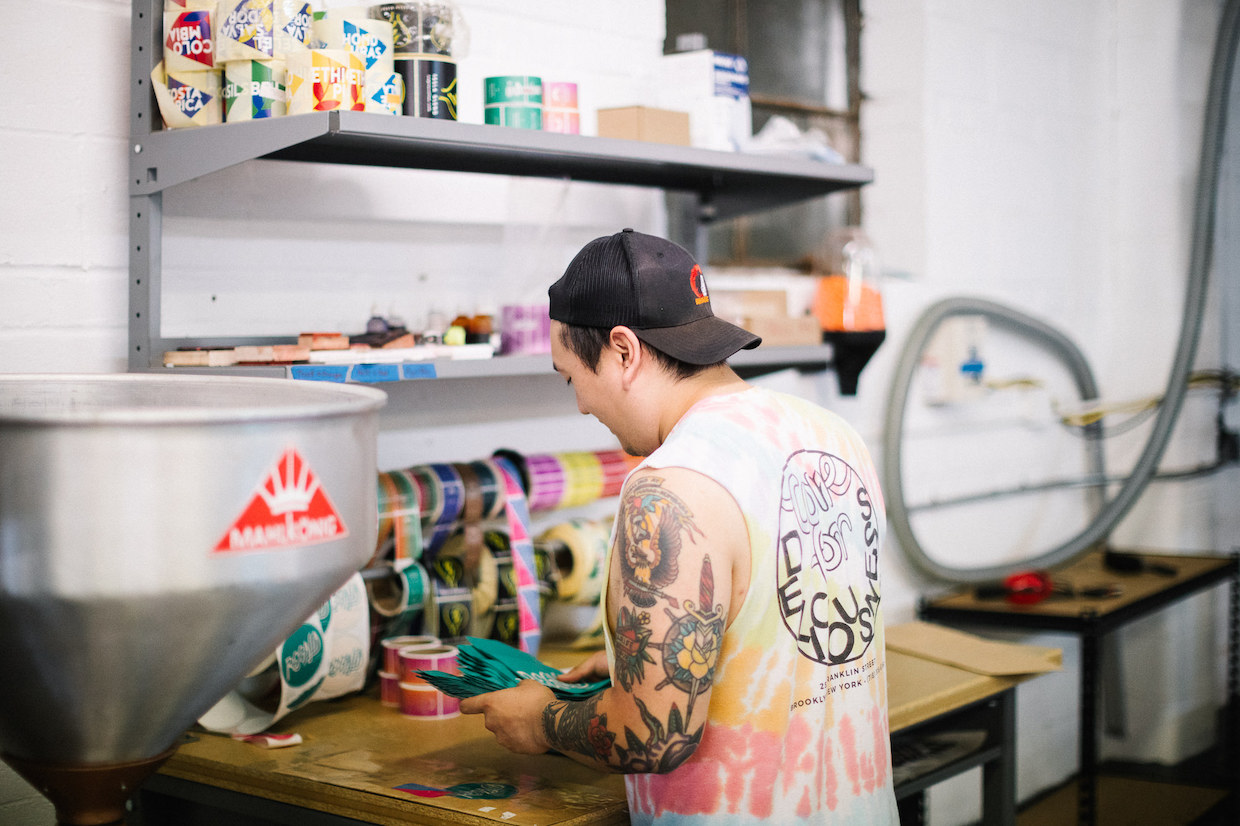 Forthcoming events at the new space include: fresh crop presentations by various importers; new equipment demos and a roasting master class by Scott Rao; and a 2-hour workshop on quality, gender equity and value presented by Gutierrez-Ray. Details are available at the Multimodal website.
---
Multimodal is located at 39-26 24th St. in Long Island City, Queens.
More From DCN
Howard Bryman
Howard Bryman is the associate editor of Daily Coffee News by Roast Magazine. He is based in Portland, Oregon.