A king tide of coffee production is coming from Big Island Coffee Roasters, which recently opened a flagship cafe and roastery on Hawaii island.
The company has also temporarily launched the Lahaina Strong Maui Blend, a roasted coffee product that donates 100% of proceeds to the Maui Strong Fund in support of people and businesses affected by the recent deadly wildfires on Maui. Big Island has already delivered a $30,000 check to the fund.
Big Island Cafe
The new cafe, Big Island's first retail outpost, is awash in different shades of oceanic blue, including from fish-scale tiles that cascade across the front of the white granite bar. Brass fixtures and accents catch light from hanging glass pendants, while in front of a light wood panel wall, bright white Mahlkönig grinders and Ground Control batch brewers stand ready.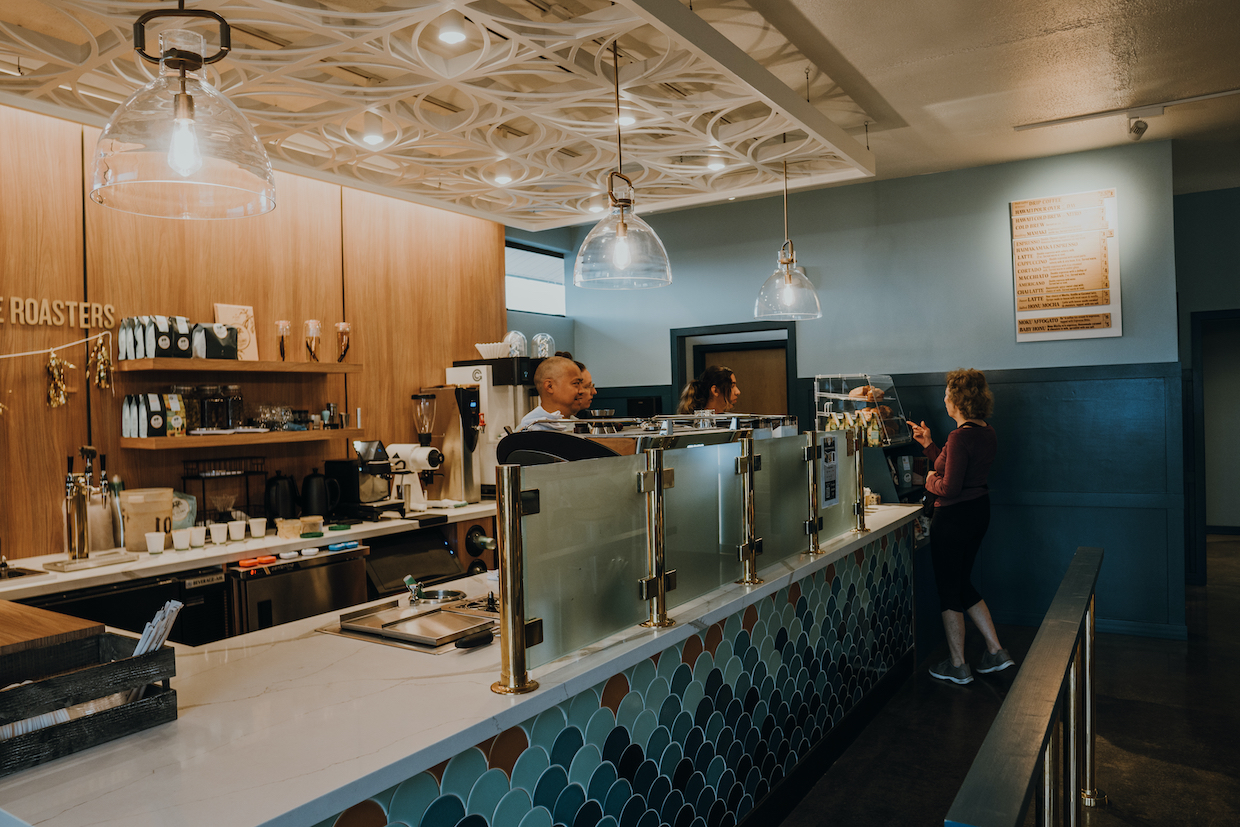 "We did it in a fusion of old plantation style, so the fixtures are a little bit antique-like, and when you walk in, what you immediately see is this tile work," Big Island Coffee Roasters Co-Founder and CEO Kelleigh Stewart told Daily Coffee News. "The highlights around it are brass metal fixtures that gleam a bit like gold. We thought, 'Oh, this is gonna be a really nice spot for Hilo,' and now that it's no longer a computer rendition and it's live, this is a nice spot for Hawaii, to be honest."
A Nuova Simonelli Aurelia espresso machine pairs with Mythos grinders for the brunt of the shop's espresso offerings, while a single-group Decent Espresso machine on the back bar is reserved for pressure-profiled shots of the cafe's "high makamaka" espresso.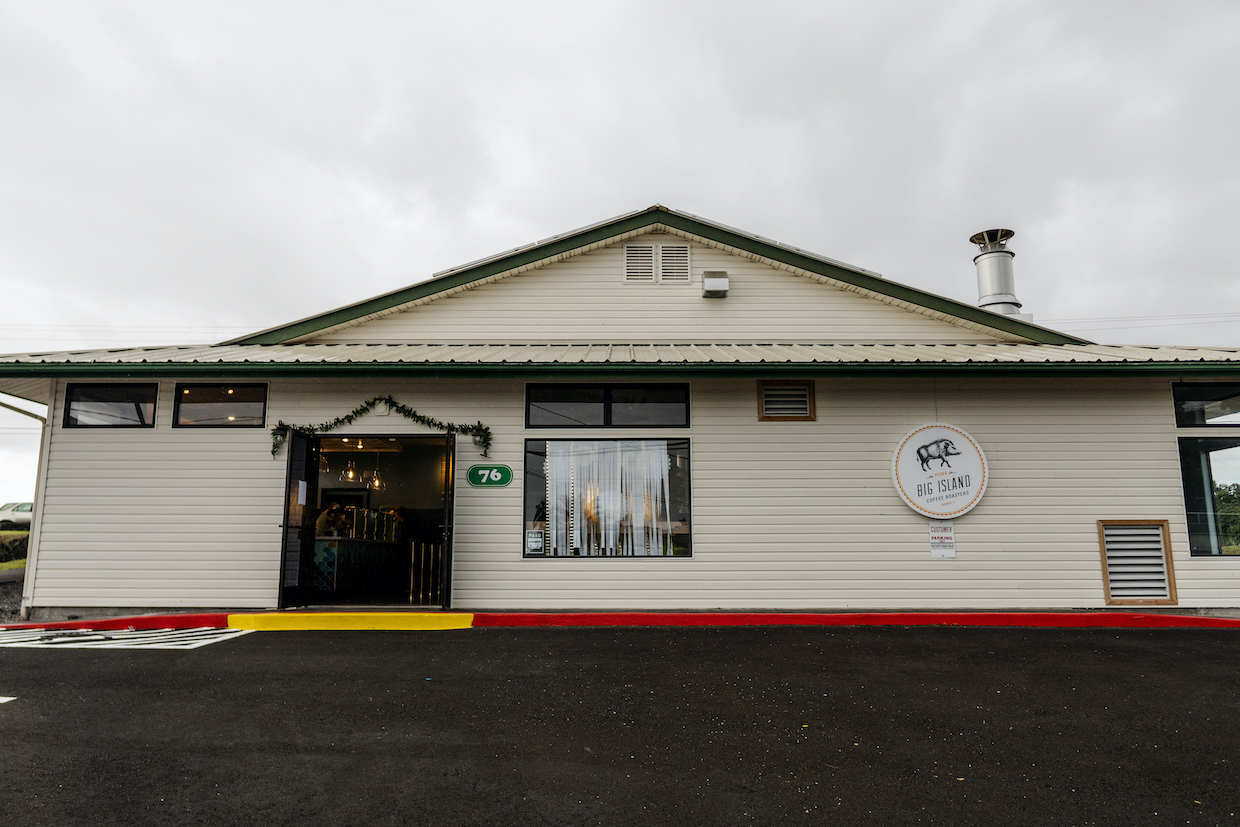 "To have 'high makamaka' is a slang word that means to be kind of fancy and uppity," said Stewart. "Right now it's a natural-process Ka'u Maragogipe made with a chardonnay yeast."
Big Island Roastery
Anchoring the new production center adjoining the cafe is a 75-pound-capacity San Franciscan roaster that triples the company's previous roasting capacity. The roastery, production area and green coffee storage take up roughly three quarters of the 4,000-square-foot facility.
The wide variety of Hawaiian coffees at the heart of the operation reflect Big Island's decade-plus of working directly with coffee farmers and assisting with plant selection, crop management and sorting. Big Island maintains its own facilities for post-harvest processing and milling.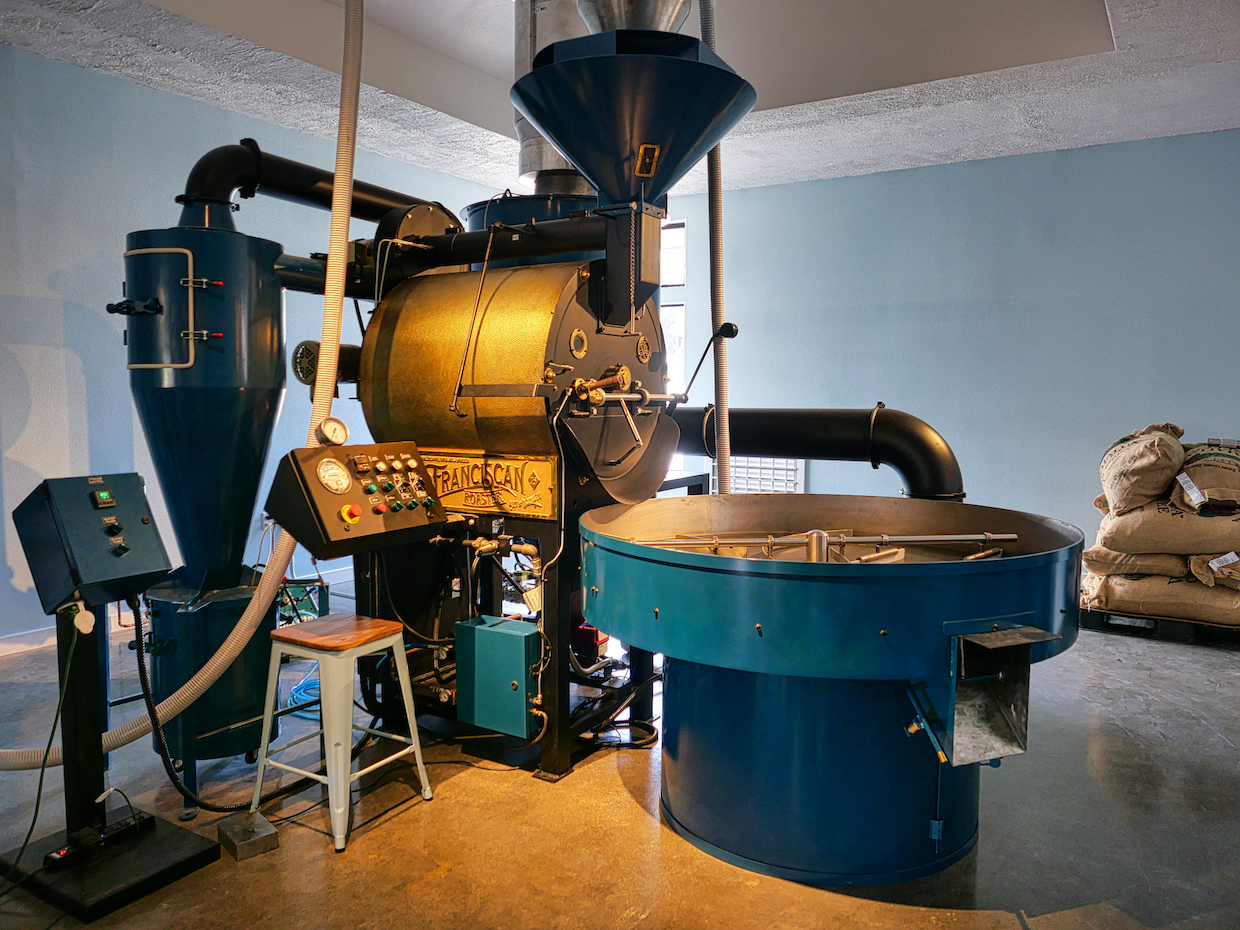 "Our model has traditionally been very, very direct to the source — no middlemen," said Stewart. "We do a lot of the refining on site, and so when the consumer receives the coffee, it's a lot fresher, because it hasn't gone over barges, overseas."
A 2022 Roast Magazine Roaster of the Year finalist, Big Island Coffee Roasters currently serves wholesale accounts to hotels, cafes and restaurants throughout the islands, while also prioritizing direct-to-consumer sales.
"Our e-commerce business and our subscribers have been so strong for so long, and [they] have wanted to have a place to hang out with us and to talk about the coffees," said Stewart. "We wanted to have an opportunity for them to buy online and pick up in-store, to have self-guided tasting experiences and potentially to do real tours to coffee farms, since we have so many farmers that we work with who I'm sure would love some supplemental income."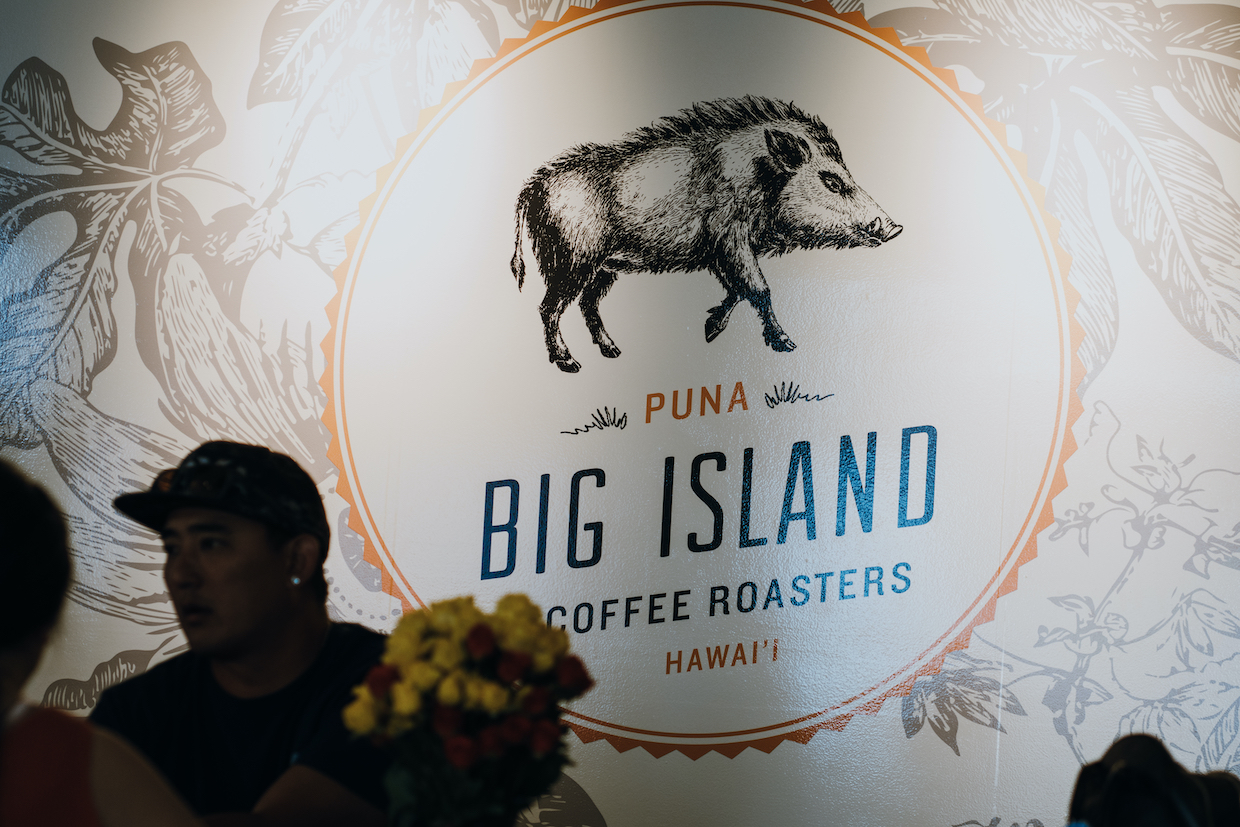 A fresh food program at the cafe maintains the sharp focus on local produce. Packaged snacks include Hawaiian breadfruit chips made by Honolulu-based 'Ulu Mana and fresh sandwiches feature Maui Nui Venison.
"I strongly feel like we need to get back to making local food viable and affordable, if possible," said Stewart. "So right now we only supply a couple of food items, and these food items are either locally produced or locally harvested."
Maui Strong
During the grand opening week, the reports came in about the wildfires in Lahaina, Maui, that killed at least 115 people with more than 1,000 still missing, as of this writing.
"We have customers who were on Front Street who lost everything, that we still haven't heard from. One of our coffee suppliers, we learned last week, lost everything: his inventory, his mill," said Stewart. "Initially we thought we wanted to become a drop off site for donations, and then we started hearing that they didn't want any more donations. Folks needed gas cards, gift cards, cash. So on Thursday we launched the Lahaina Strong Blend."
Stewart said the instantly strong demand of the Lahaina Strong blend has been inspiring. Customers throughout the United States, and especially on the West Coast, began buying large quantities of the coffee.
"We thought maybe we'll write a $10,000 check or a $5,000 check based on sales of this one particular coffee, but these have been stronger than any Black Friday weekend we've ever had," said Stewart.
---
Big Island Coffee Roasters is located at 76 Kalanianaole Street in Hilo, Hawai'i. Tell DCN's editors about your new coffee shop or roastery here. 
More From DCN
Howard Bryman
Howard Bryman is the associate editor of Daily Coffee News by Roast Magazine. He is based in Portland, Oregon.