California-based Primo Roasting Equipment has reinvented the two smallest models in its commercial coffee roaster line, the 3-kilo-capacity Genesis-Xr3 and the 5-kilo Ranger-Xr5. 
With loads of new features and a more specific focus on portability and small-business usage, the machines literally rolled out last week, selling for $14,995 and $15,500, respectively.
Both machines run on 110-volt power and can be fueled by common barbecue-style 20-pound propane canisters or natural gas lines. Both also come with the option of wheeled stands for different uses.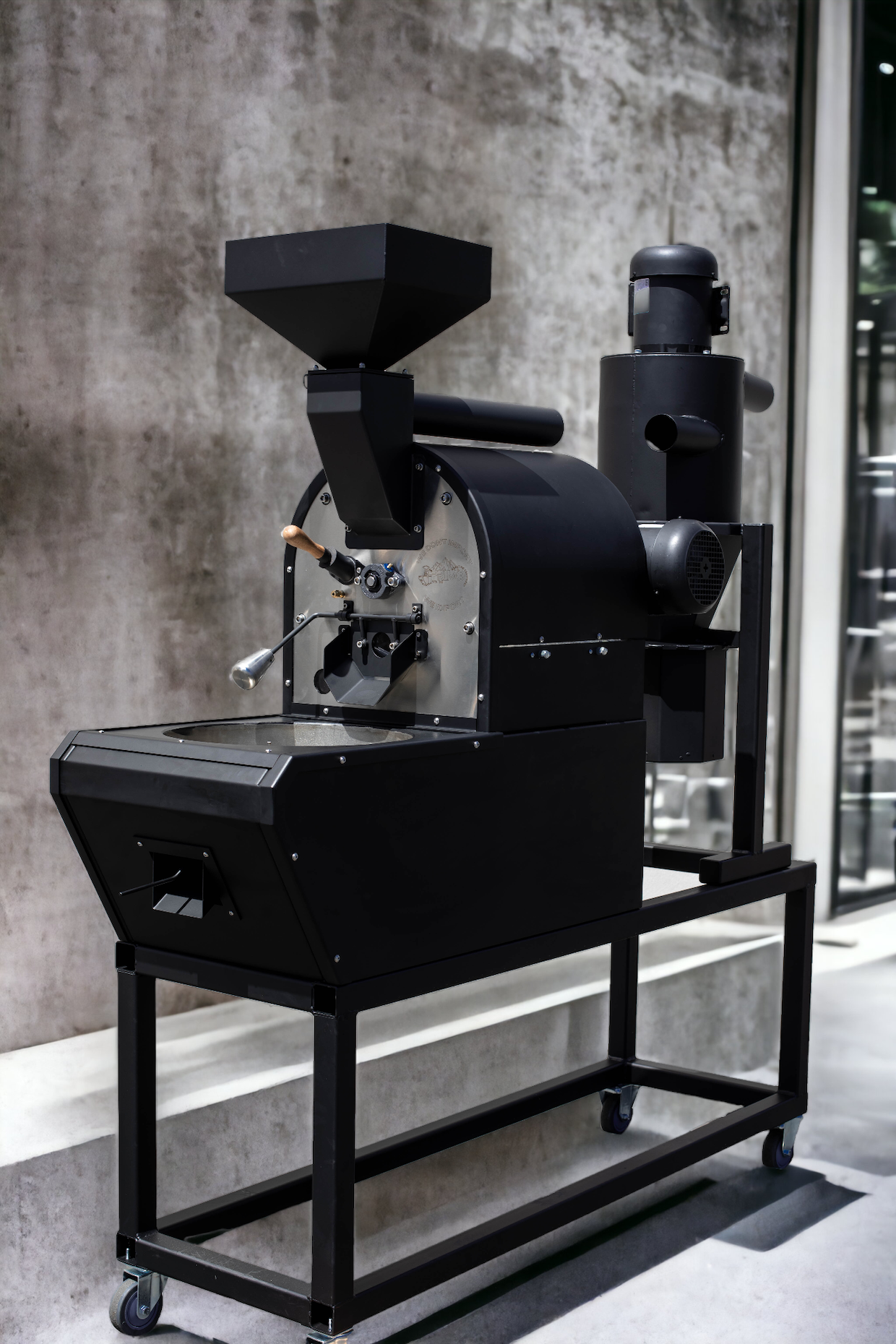 When not placed on countertops, the machines are paired with aesthetically customizable stands equipped with either "off-road" tires or non-marking indoor tires. The height of the stand is intended to accommodate loading in and out of vehicles for transport to markets, demos or other events. 
"It's for the mobile users, the people that really want a little more freedom," Primo Roasting Equipment Chief Marketing Officer Christian Longnecker told Daily Coffee News. "This is ideally for someone that has a van or a truck, that can bring it with them, roast in front of their clientele, and make more of a coffee experience, rather than just a bag or a cup."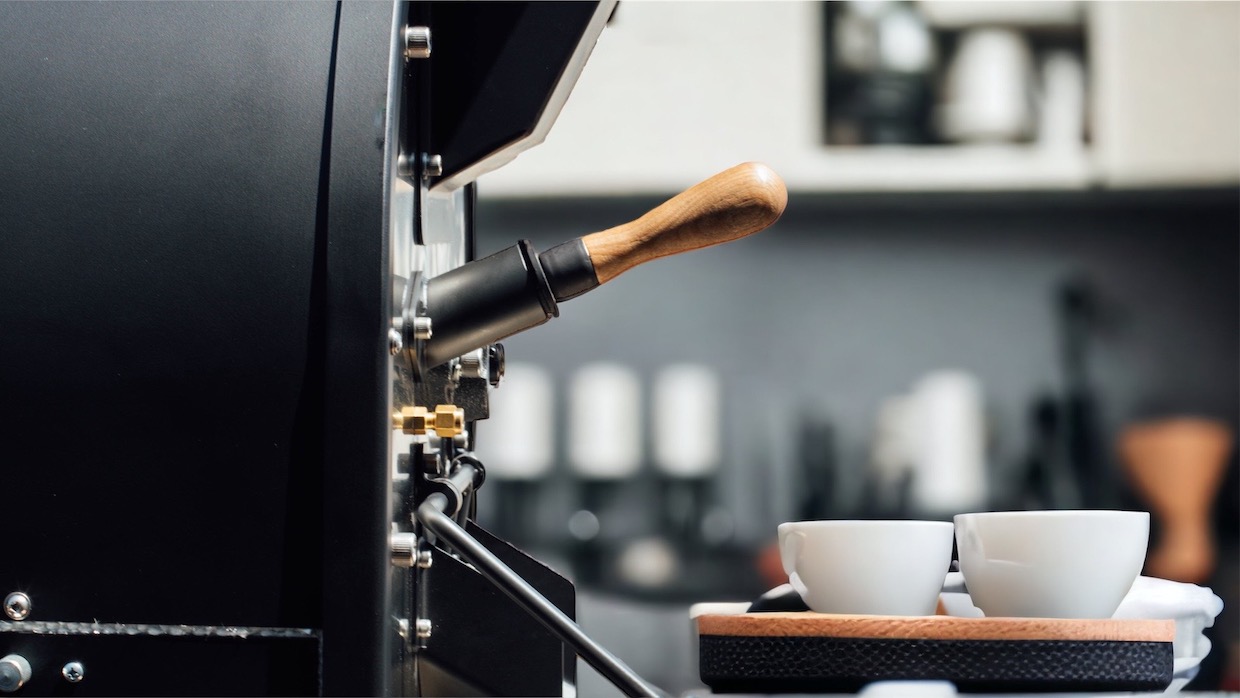 Doubling as propane tank housings, the stands facilitate regularly moving the commercial equipment back and forth from indoor storage to outdoor use, allowing cafe owners to avoid the regulatory requirements and costs associated with plumbing and ducting indoor appliances.
"It's an all-around versatile unit," Primo Roasting Equipment CEO Brandon Miller told DCN. "This is a setup to help a lot of coffee shops and others get into the business, because they could just roll it outside and start roasting."
Designed and manufactured in the United States, the Genesis and Ranger are both compatible with software such as Artisan or Cropster. Variable-speed motors control drum rotation and airflow, while nonadjustable motors drive the cooling fan and cooling tray agitator, enabling stable and precise roast profile execution while simultaneously roasting and cooling, according to the company.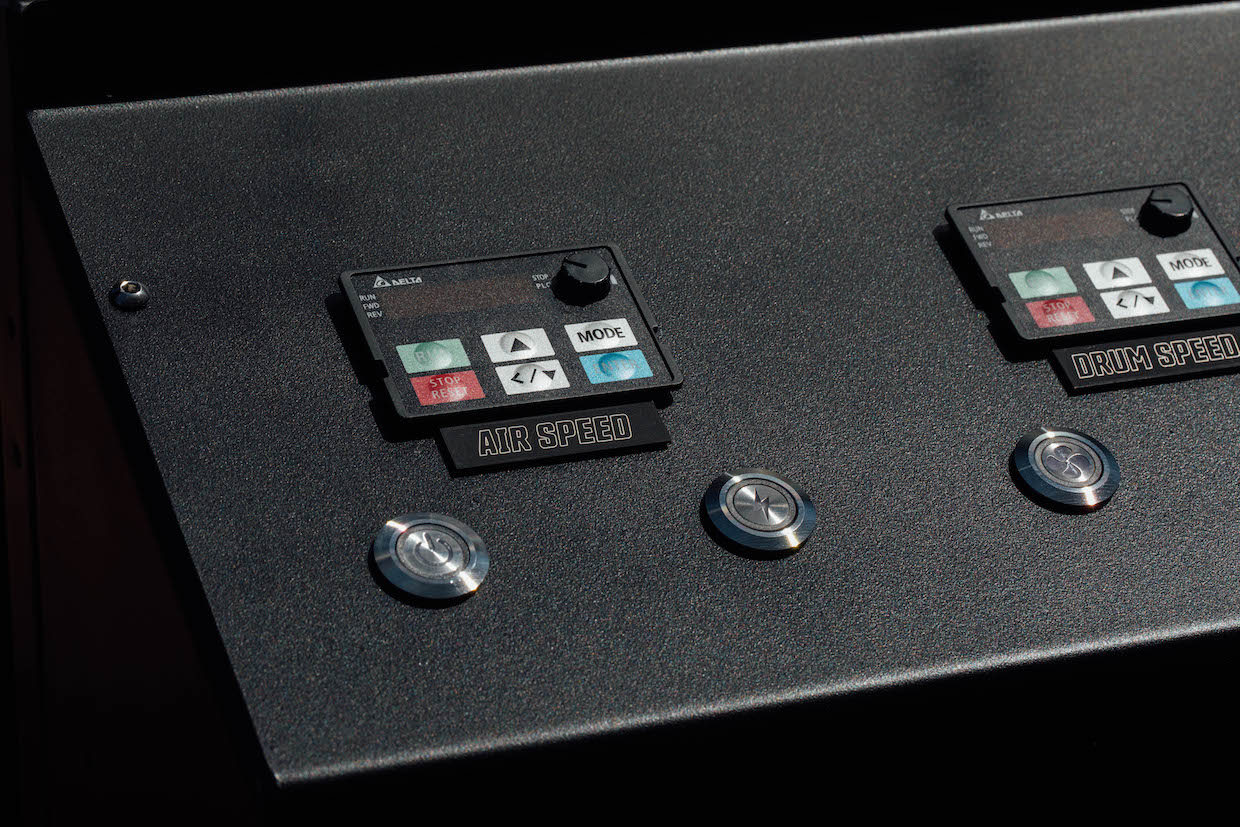 The only major components carried over from older Primo designs are the brand's signature 10-gauge steel drum design and custom-made infrared burners, Miller said. 
"My burners pass every single air quality control and management district, all the low NOx requirements, low VOC requirements, low everything, because the actual ceramic tiles work as a catalyst that burn off all the impurities," Miller said. "There's almost no emissions from my infrared burners, period. It's all coffee smoke."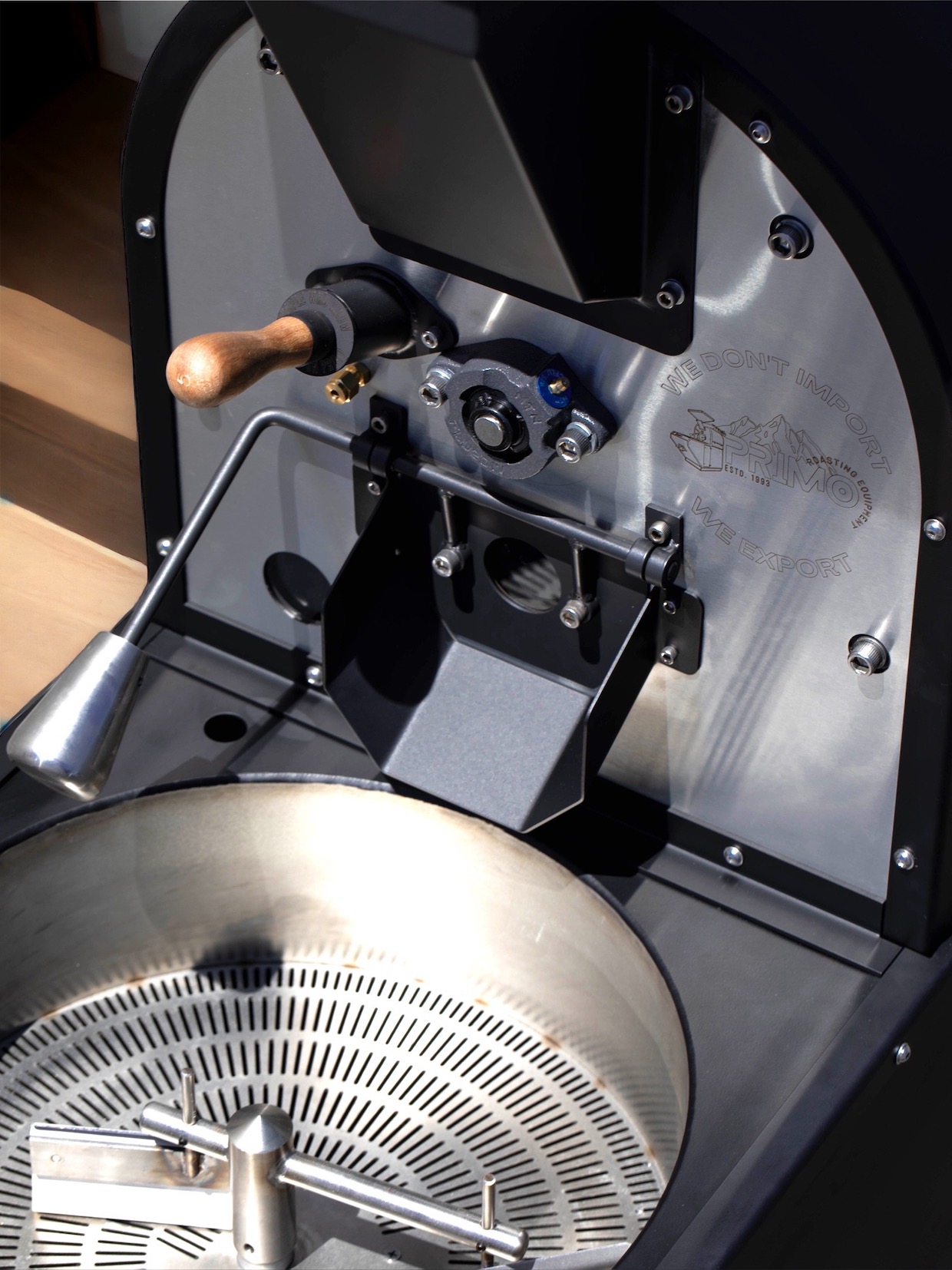 Founded in 1993 by Dion Humphreys, Primo Roasting Equipment was purchased by Miller and Longnecker in February of 2020. With one employee retained, the small team launched into modernizing the brand and its machinery.
The Xr line emerged as the first major development, and now a team of six works inside Primo's 6,000-square-foot factory and headquarters in Santa Ana.
Designs are in place for an expansion at the opposite end Primo's roaster range, as well, with manufacturing starting on 70-kilo and 140-kilo Xr series machines later this fall. These will include the same set of features and options as midrange and smaller Primo models.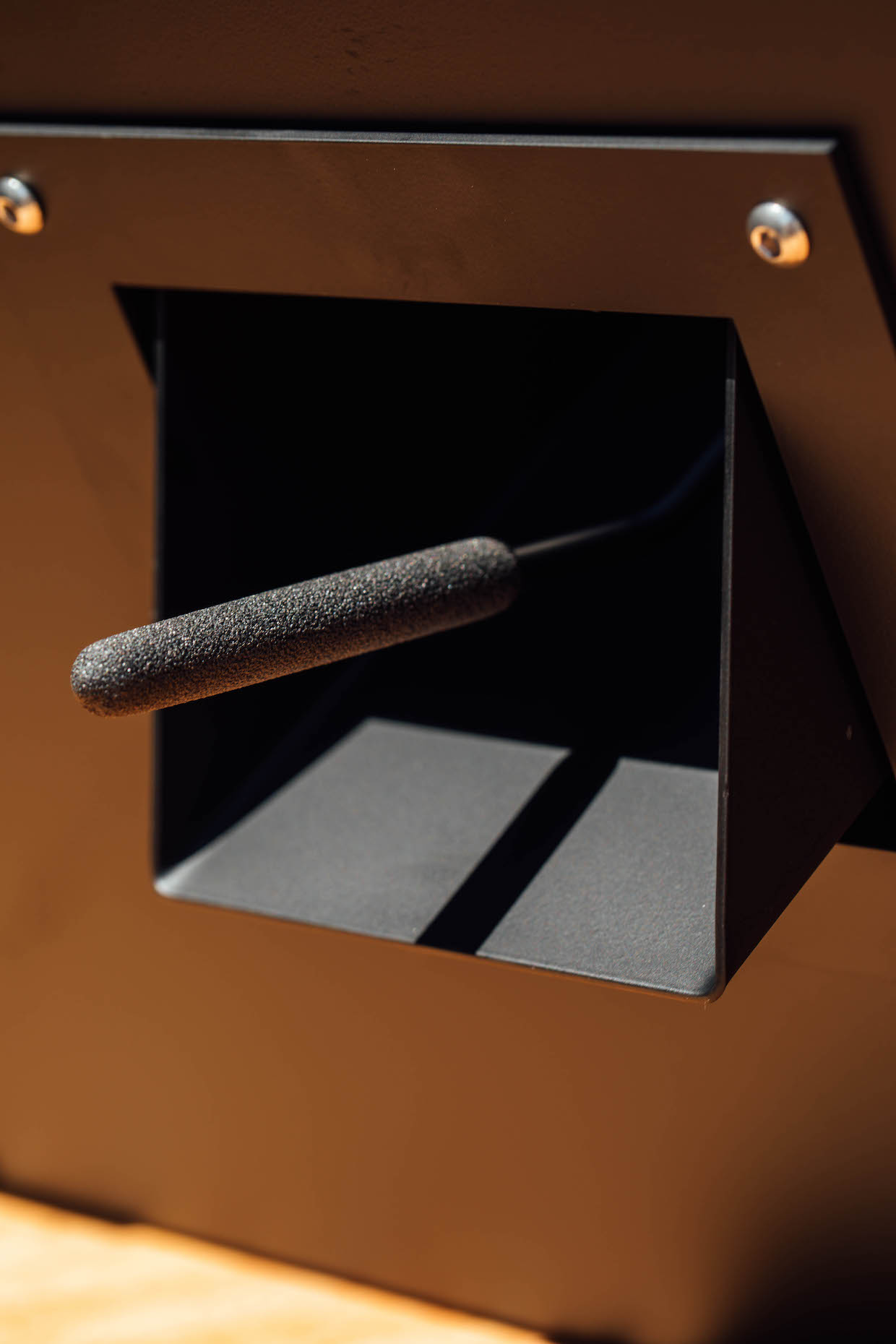 "[Genesis and Ranger] are really the units we're using to get our name out in the marketplace more than anything else, because we've always been in that midsize range," said Miller. "Once people start out with equipment, they generally don't change brands; [the machines] create that brand loyalty and that respect on that end."
---
Does your coffee business have news to share? Let DCN's editors know here. 
More From DCN
Howard Bryman
Howard Bryman is the associate editor of Daily Coffee News by Roast Magazine. He is based in Portland, Oregon.