Now brightening the College Hill area of Cincinnati is a new coffee bar called Luminary, courtesy of local roasting torch-bearers La Terza.
The opening rekindles the glow of a 2,800-square-foot cafe space formerly occupied by College Hill Coffee, a neighborhood institution that went dark following the pandemic. 
The original dark wooden floors and copper bar remain intact, maintain a sense of continuity and character, while a fresh coat of warm white paint adorns the walls. The trim and woodwork feature a "cloudburst" shade of blue, while accents of coral and tangerine echo the La Terza logo.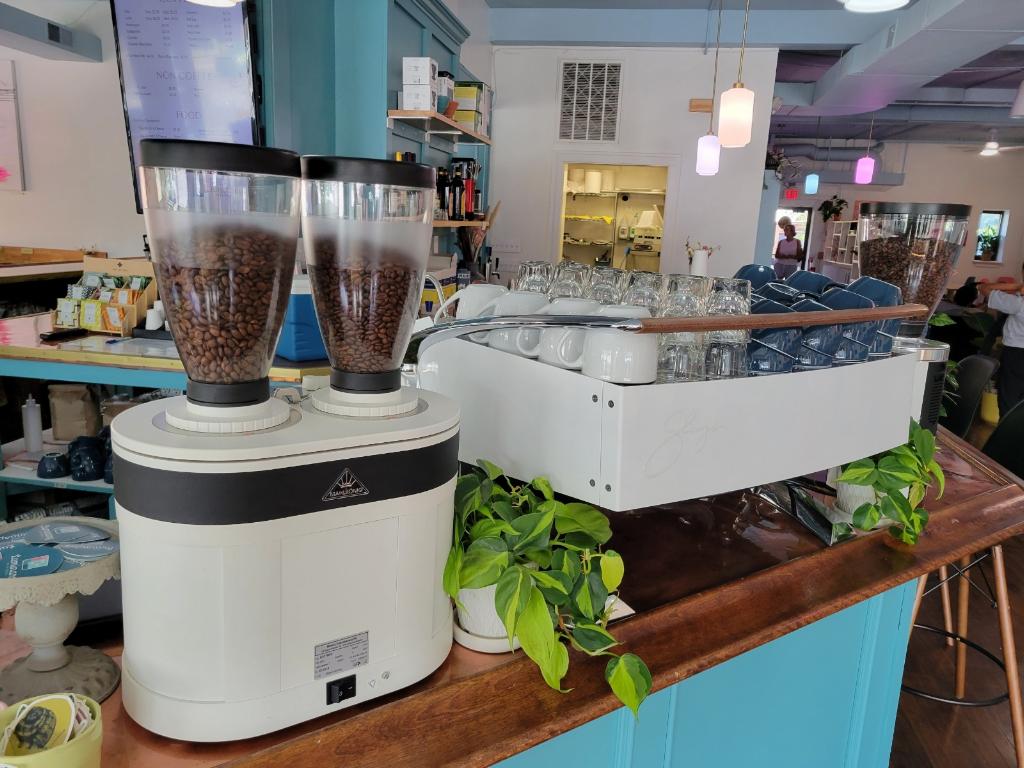 Ten barstools line the horseshoe-shaped bar, where guests easily converse with baristas. Two dining rooms, a row of booths and a 10-foot window bar offer a mix of open, intimate and private seating, including some with outlets for the the laptop crowd. Furnishings and decor include several antique and bronze, gold and copper accent pieces.
"We were fortunate enough to also inherit a piano, which has lived in the space for 40 years and is played by many customers, both curious kids and concert pianists," La Terza Co-Owner and Head Roaster Robert Gatesi recently told Daily Coffee News. "Our primary goal in renovating the space was to open it up and create a bright, airy and comfortable space that feels welcoming to all of the various people who had been craving a community gathering space."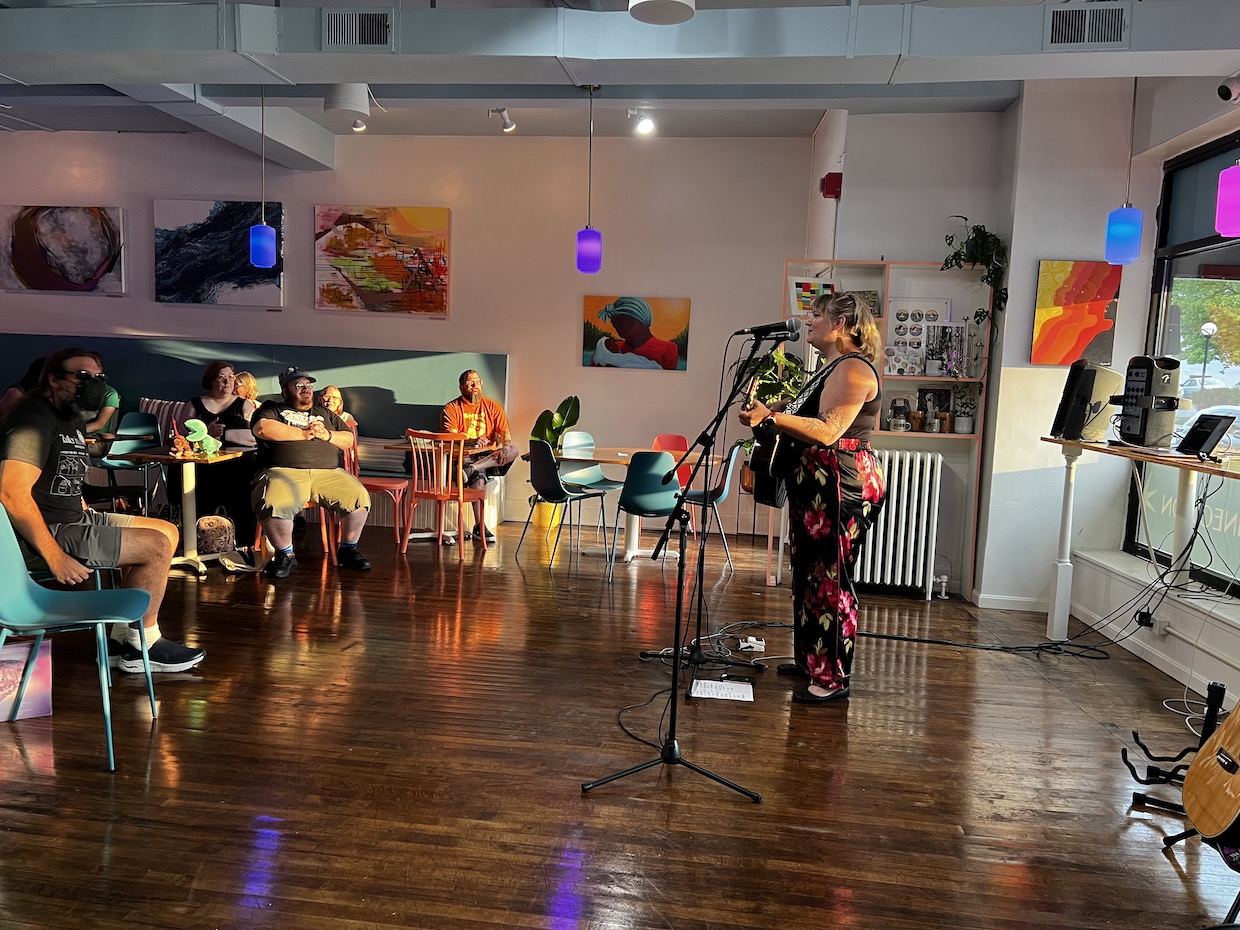 Three separate "cozy zones" with couches and armchairs are tucked throughout the space, while a 200-square-foot play area caters to the wee crowd. 
Lighting — a naturally important element at Luminary — includes a system of programmable pendants the staff can shift in color, shade and brightness over the course of the day or for events. A rotating display of art by local artists adorns the walls, and the cafe hosts live music, readings and other performances.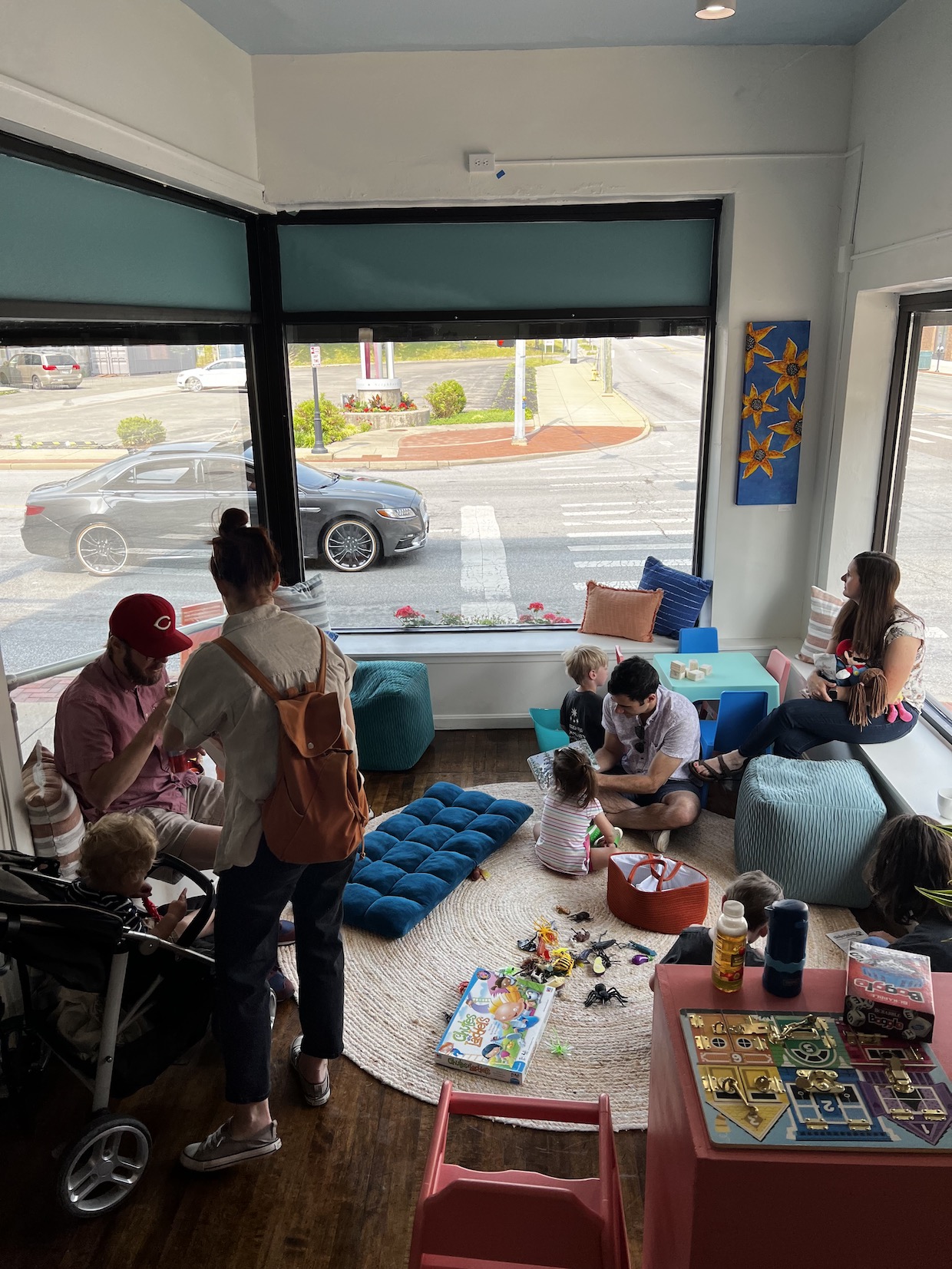 Since the grand opening in June, the Luminary crew has worked to expand the food menu — supported by an 800-square-foot kitchen on-site — while developing a coffee cocktail program, adding evening hours and adding more evening programing. 
"A luminary is not only a source of light, but a source of inspiration," said Gatesi. "We hope to encompass both meanings in our storefront by bringing light to our community and inspiring others to find and shine their own light through connecting over coffee, art and conversation."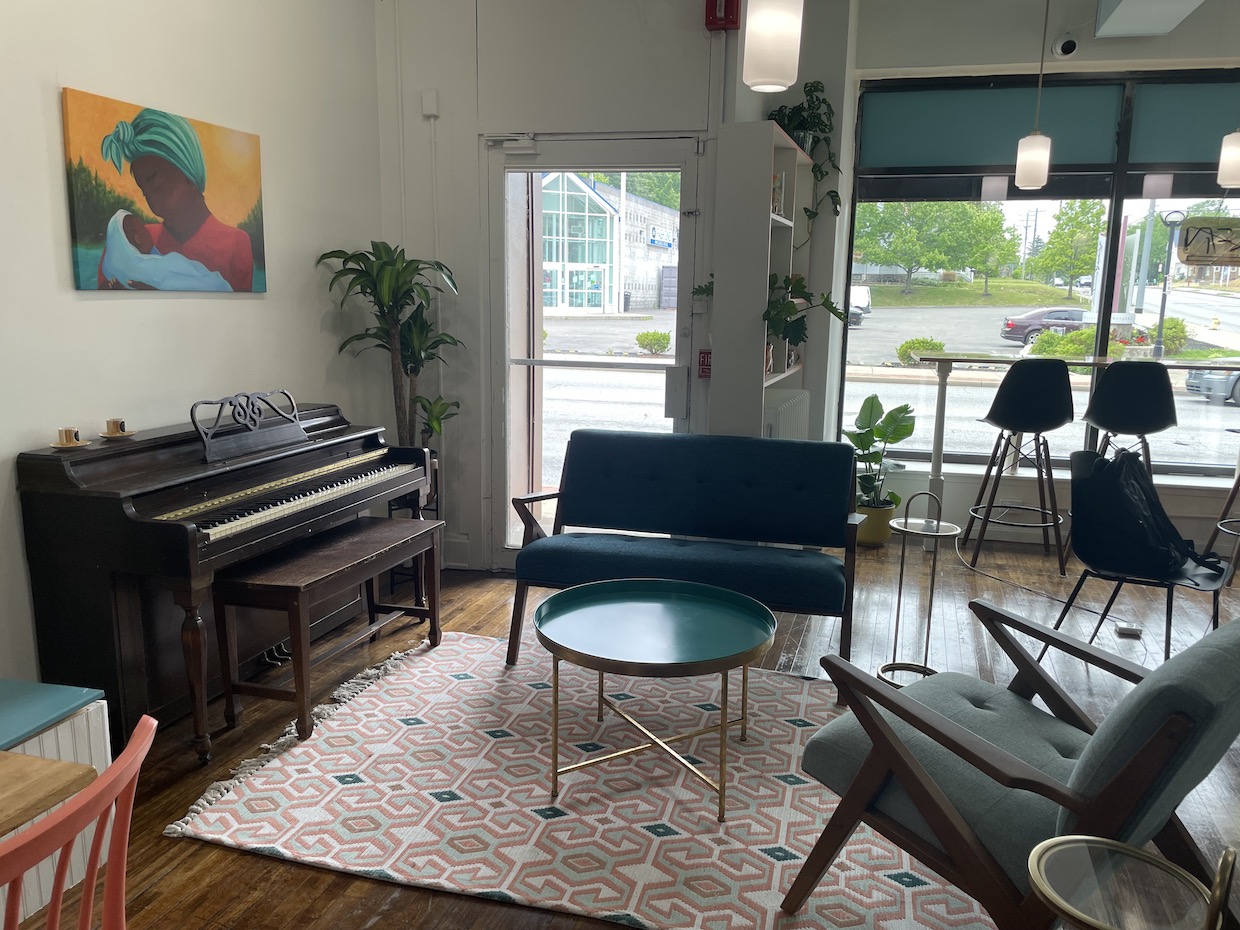 La Terza, whose name translates from Italian as "the third," was founded as a roasting company in 2001 by Chuck Pfahler, who wanted to help other companies create welcoming "third places." The company was bought by David Gaines — the author of the book Radical Business: The Root of Your Work and How It Can Change the World — and a small leadership team in 2013, and has remained primarily focused on roasting for wholesale clients. 
Co-Owner Gatesi continues to lead education and barista training for the company while applying his craft to a San Franciscan SF-25 roaster in a 4,000-square-foot production facility shared with a distillery. 
Gatesi said that the company could not pass on the opportunity to relight the former College Hill Coffee spot. 
"We live in and near this community, and it represents a very diverse population who are passionate about building relationships, fostering connections and having real, deep conversations," said Gatesi. "We now embrace this opportunity to carry the torch of what is special about College Hill and continue to be a safe place where people can come and gather."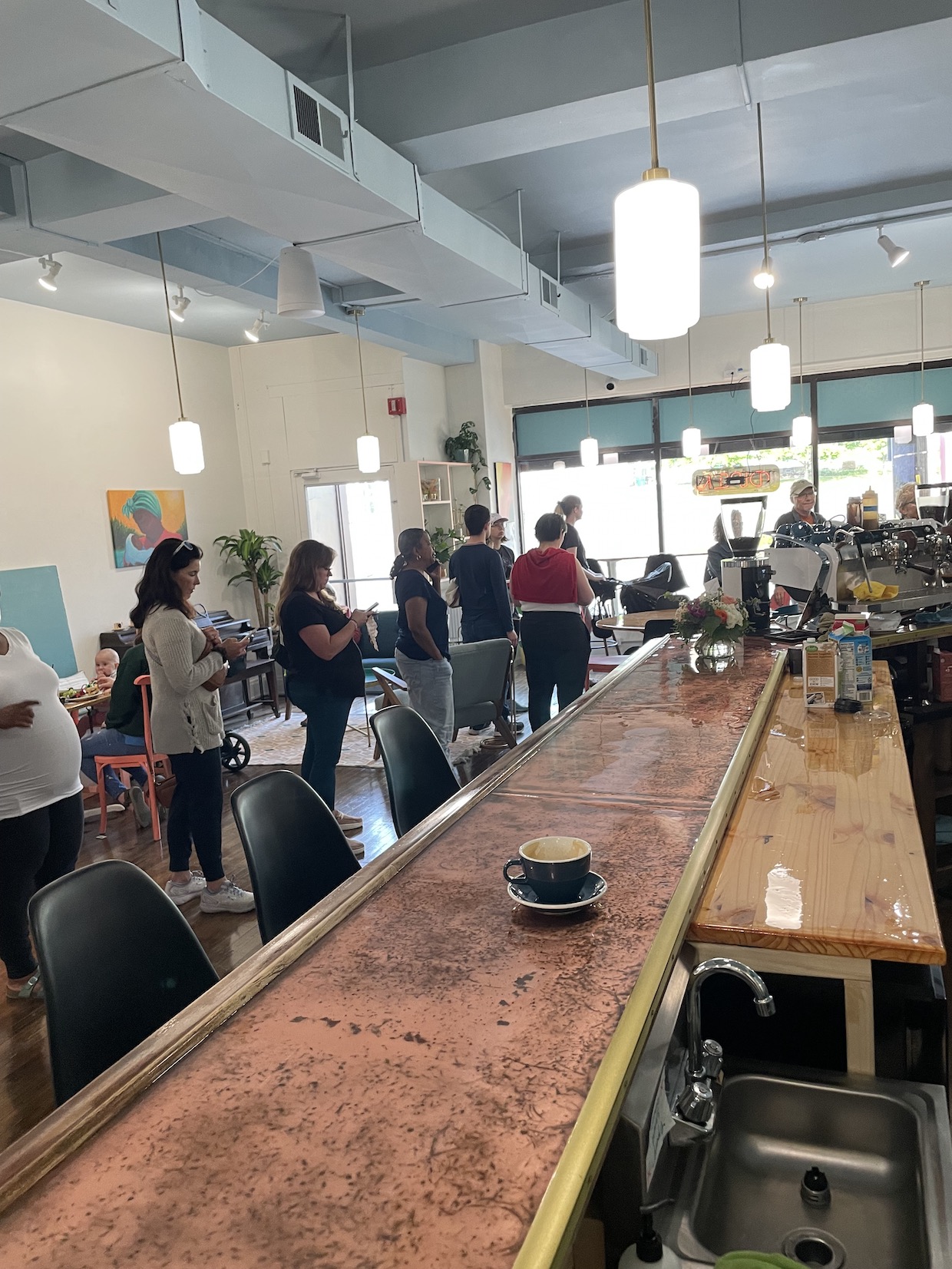 ---
Luminary by La Terza is located at 6128 Hamilton Ave. in Cincinnati. Tell DCN's editors about your new coffee shop or roastery here. 
More From DCN
Howard Bryman
Howard Bryman is the associate editor of Daily Coffee News by Roast Magazine. He is based in Portland, Oregon.