Boutique coffee equipment brand Hiroia is following the release of its cafe-oriented Samantha II brewer with an automated home pourover brewer of striking design called the Hiraku V60 Smart Brewer.
With a programmable water delivery platform for brewing up to 580 milliliters (19.6 fluid ounces) of Hario V60 pourover-style coffee at once, the new machine found a hot start on Kickstarter, raising more than $200,000 as of this writing.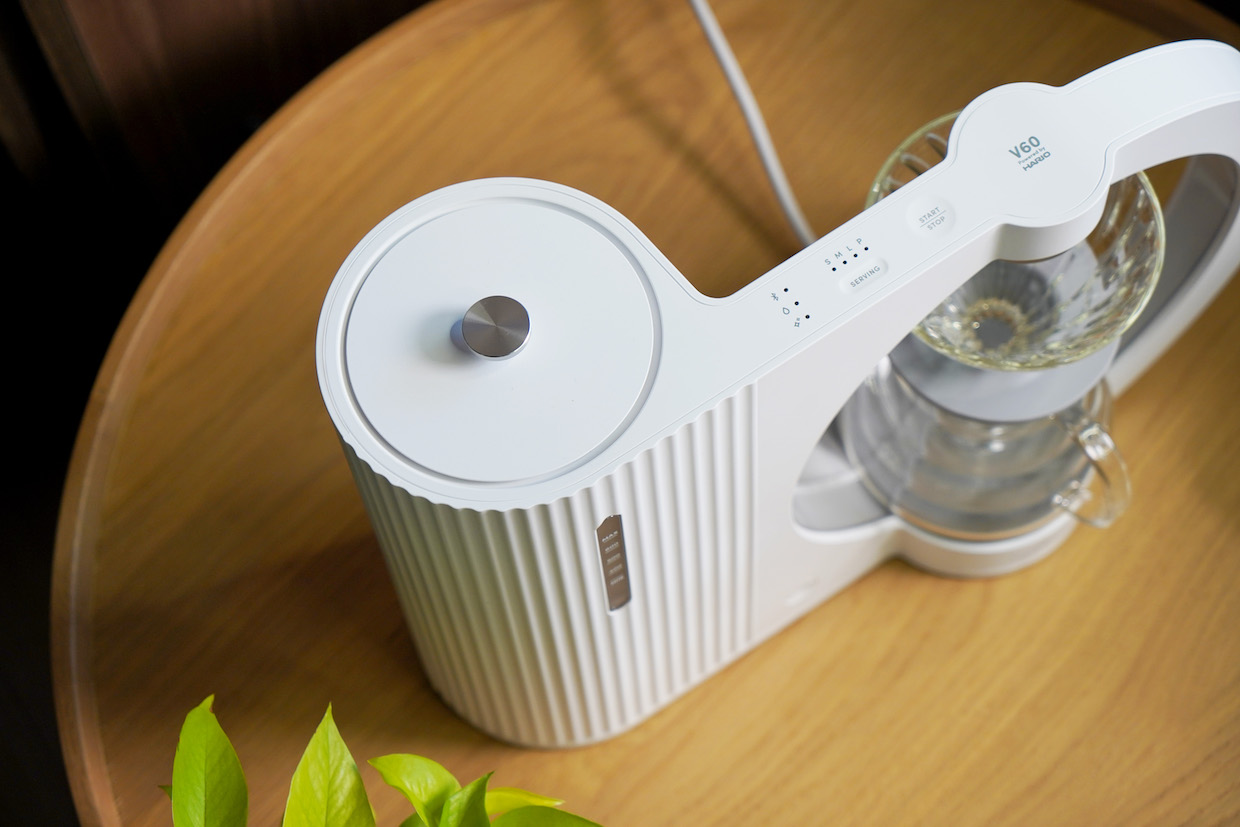 The Hiraku V60 is the latest high-tech coffee product from Hiroia, a joint venture between Japanese equipment giant Hario and Taiwanese companies Proch and Moshi.
Previous products introduced by the brand have included a home cold brewer called Ziggy and the Jimmy scale. The brand originally launched a Samantha automatic brewer in Taiwan in 2018, then introduced the commercial Samantha II for international buyers earlier this year.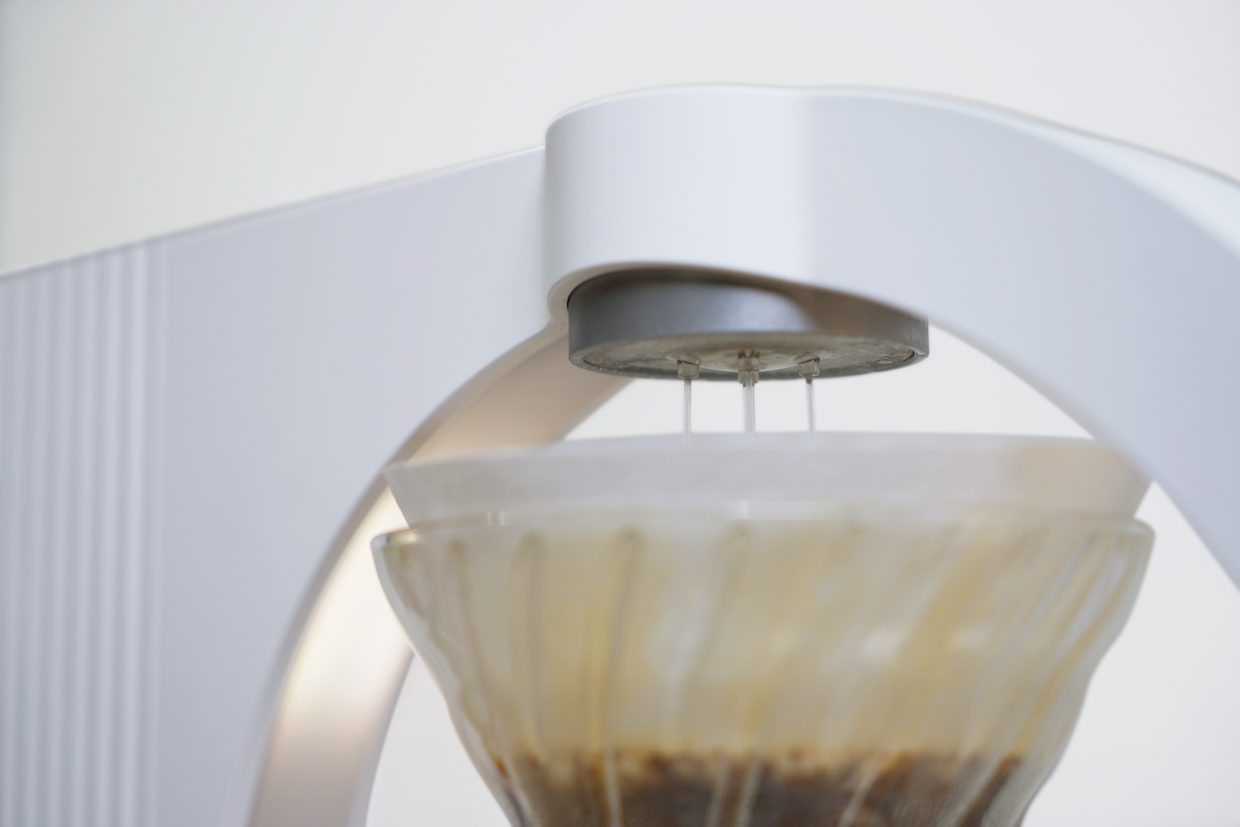 The new Hikaru boasts similar under-the-hood technology as the Samantha II, yet with features and controls designed specifically for home use. A conical glass Hario V60 brewer is included with the new machine.
"Since our Samantha line is aimed towards commercial and business use, our Hikaru is more personal and for home usage," Hiroia Social Media Manager Elmaz Sobrevega told Daily Coffee News. "We added more sensors for safety [in the Hikaru], such as for water level detection and to avoid accidental brewing interruptions."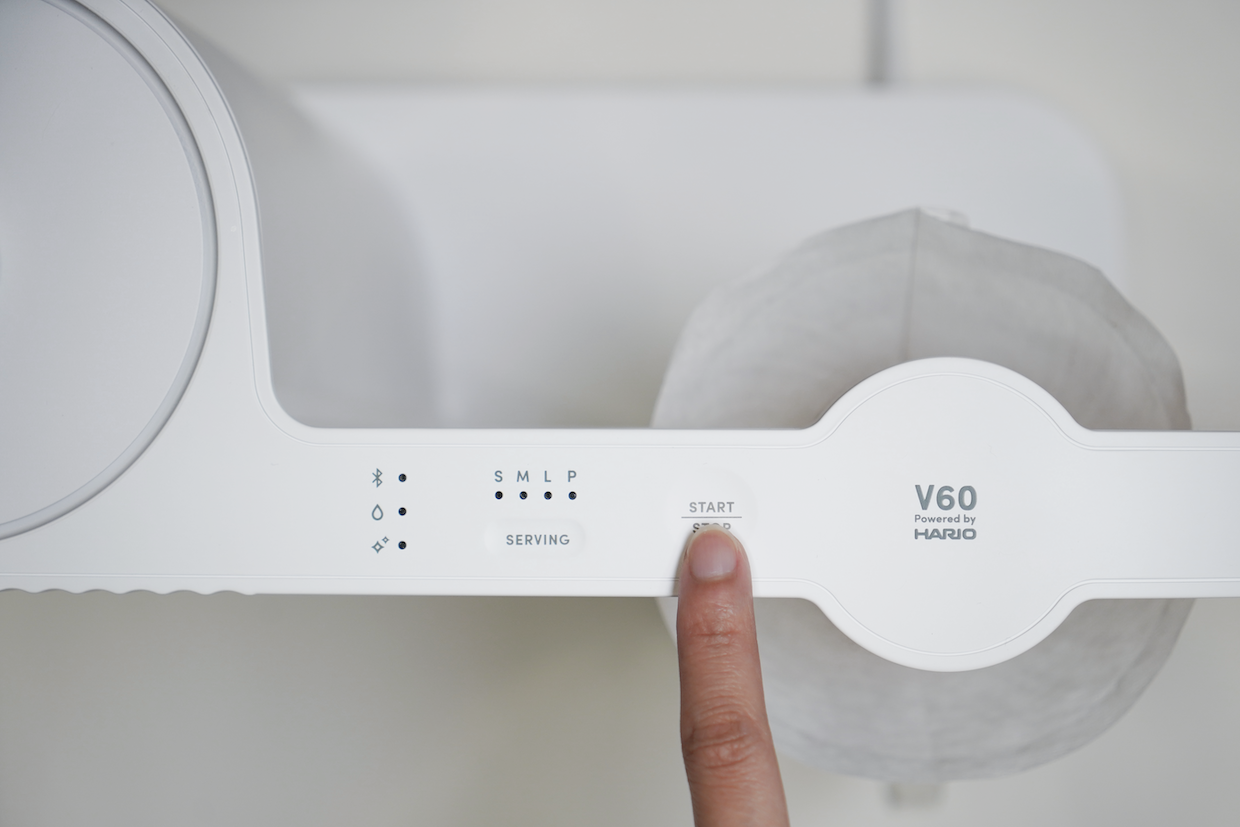 LED lights lining the distinctive circular frame around the Hikaru brewing station convey information about the machine's status. With a built-in scale and flow meter, the Hikaru draws from a 700-milliliter tritan plastic-lined reservoir while offering 10 water flow rates.
The machine stores one brewing profile profile for push-button operation, while nine more profiles can be stored in the app.
In contrast to the cafe-oriented Samantha II, which currently sells for US$1,750, the Hikaru is currently expected to sell for $649. A new brewing scale and a Hiroia grinder are projects slated to follow the Hikaru.
After delivering the Hikaru and other rewards to backers of the Kickstarter campaign later this year, Hiroia plans to launch sales to the general public in 2024, Sobrevega said. In the United States market, that will be supported by Hiroia's own Southern California warehouse.
---
Does your coffee business have news to share? Let DCN's editors know here. 
More From DCN
Howard Bryman
Howard Bryman is the associate editor of Daily Coffee News by Roast Magazine. He is based in Portland, Oregon.