Welcome to DCN's Weekly Coffee News. Keep up with all the latest coffee industry stories and career opportunities by subscribing to DCN's newsletter. Tell our editors about your news here.
Starbucks CEO Laxman Narasimhan Works as Barista
Speaking as a guest on Fortune's Leadership Next podcast, Starbucks CEO Laxman Narasimhan said he spent six months immersing himself in barista work at Starbucks stores throughout the world. Narasimhan told the hosts, "Somebody asked me this question, 'Why was your training six months long?' And I said: 'That's a very Western way of phrasing the question, right? Because if you were Eastern, you would ask the question: why was it only six months?'"
DoubleShot Coffee Founder Kickstarts The Coffee Purist Book
Brian Franklin, the founder and owner of Oklahoma-based DoubleShot Coffee, has raised more than $11,000 (as of this writing) through Kickstarter for a new nonfiction coffee book called The Coffee Purist.
Cimbali Acquires Swiss Distribution and Service Company Vassalli
Italian coffee machine conglomerate Cimbali Group has fully acquired Switzerland-based Vassalli Service AG. Vassalli has been Cimbali's distributor in Switzerland for more than 60 years. Other Cimbali-owned brands include La Cimbali, Faema, Casadio and Slayer.
Victoria Arduino Launching E-1 Prima Pro
Italian espresso equipment maker Victoria Arduino is expanding its E1 Prima range with E1 Prima Pro. Debuting at this week's Host Milano expo, the Pro model follows the original single-group E1 Prima (launched in 2020) and the E1 Prima EXP (launched in 2023).
Kenyan News Outlet: Government in Trade Talks with Starbucks
Kenyan news outlet The Guardian reported this week that Kenyan government officials have been in talks with Starbucks for direct sales of green coffee. "From the very promising talks I recently had with the U.S. ambassador Meg Whitman, the deal will be groundbreaking for our farmers as it will eliminate the middlemen and allow them to sell directly to the largest coffee chain in the world," Kenya Deputy President Rigathi Gachagua said in a radio interview, according to The Guardian.
Coffee Trader Trabocca Celebrates 20th Anniversary
Dutch green coffee trading company Trabocca is celebrating its 20th anniversary. The Amsterdam-based company, which maintains offices in the U.S., The Netherlands and Ethiopia, was founded by Menno Simons in 2003, with a primary focus on Ethiopian coffees.
Brazilian Coop Expocacer Breaks Export Record
Brazilian coffee producer cooperative Expocacer (a.k.a. The Cerrado Coffee Growers Cooperative) has eclipsed its own export record, previously established in 2020, by 20%, a representative told DCN. Expocacer, which recently rebranded to emphasize a focus on the specialty coffee market, says it has shipped more than 310,000 60-kilo bags abroad this year.
Caravela Coffee Releases 2022 'Impact Report'
Green coffee trading company Caravela Coffee has released its 2022 Impact Report. The company is hosting a webinar to discuss the report on Nov. 7, while seeking to "collaborate with partners that are ready for transformation and keen to try new ways of working to continue making coffee better."
Dutch Startup Carble Launches Podcast Exploring Coffee Supply Chains
Dutch startup Carble, which offers solutions designed to mitigate deforestation and carbon emissions in coffee and cocoa supply chains, has launched Carblecast, a new podcast devoted to coffee and cocoa supply chains and their impact on the environment. The podcast is now available on Spotify and YouTube.
Bigface Launches Single-Serve Pourovers Through Dripkit
NBA Star Jimmy Butler's Bigface coffee brand has launched a single-serve pourover product in collaboration with Dripkit, a subsidiary of NuZee. Each disposable Dripkit pouch contains 17 grams of coffee.
SCA Announces Changes for 2024 World Coffee Championships
The Specialty Coffee Association (SCA) announced two changes affecting the 2024 World Coffee Championships season. One change involves tweaked rules and regulations for the World Brewers Cup and World Cup Tasters Championships. The group also announced that the World Cezve/Ibrik Championship will take place at the World of Coffee event in Copenhagen in June.
Technivorm Moccamaster KBGV Select Earns SCA Home Brewer Certification
The Technivorm Moccamaster KBGV Select 10-cup coffee brewer has earned certification through the Specialty Coffee Association's SCA Certified Home Brewer program. The certification requires brewers to meet specific standards regarding variables such as temperature and time.
New from CoffeeIndustryJobs.com
In Case You Missed It
Here are some of DCN's top stories from the past week…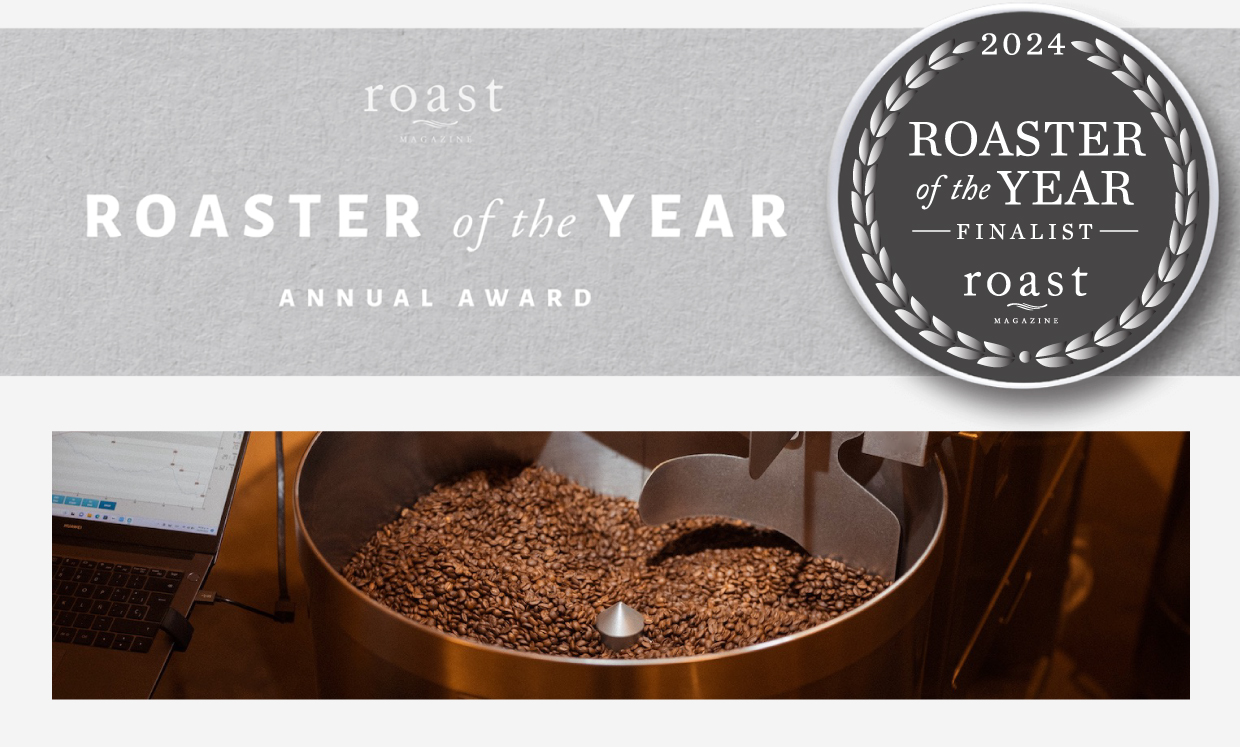 Presenting the 2024 Roaster of the Year Finalists
Roast magazine is thrilled to announce the six finalists for the 20th Annual Roaster of the Year awards!…
Atomic Coffee Roasters Energized by Sibling Spirits Company
Massachusetts coffee roasting company Atomic Coffee Roasters is fully charged and ready to expand through new production equipment and the launch of a sibling company called Atomic Black Coffee Spirits…
Alaska Airlines to Begin Serving Stumptown Coffee
Portland, Oregon-born Stumptown Coffee Roasters is reaching new heights through an exclusive supply deal with Alaska Airlines…
Study: Unsweetened Coffee Associated with Reduced Weight Gain
A new study involving more than 100,000 participants found that drinking unsweetened coffee was associated with a reduction in weight gain among adults…
Plungers Down Under: 2023 World AeroPress Championship Heads to Melbourne
The fun-loving competition built around the modest manual AeroPress brewer will pit approximately 60 national AeroPress winners against one another within a three-person head-to-head-to-head format…
Iberital Looks Ahead With the Vista Espresso Machine
Spanish espresso equipment maker Iberital recently launched a stylish dual-boiler addition to its range of professional machines called the Iberital Vista…
Regal Ware Sells French Press Brand Espro to Toronto's DKK
Home manual coffee equipment maker Espro (styled as "ESPRO" by the brand) has been acquired by DKK, a Canadian company with Chinese manufacturing ties that owns two other home beverage equipment brands…
More From DCN