In a converted midcentury ranch house, a new cafe called Slow & Steady Coffee is offering homey coffee experiences in Dallas. 
Within the approximately 1,235-square-foot space on quiet corner lot in the Elmwood neighborhood of Oak Cliff, roughly half the shop is devoted to the kitchen and beverage prep, while the remainder offers a living room-like area for guests, plus a small office and bathroom. 
"You'll find several mechanic shops, amazing taco joints, barbers/hair salons, a dance studio, a vintage furniture shop, you name it, all nestled in the middle of this really cool community," Slow & Steady Coffee Owner Germán Sierra told Daily Coffee News. "It's got that nice neighborhood charm, and has huge potential."
With three large picture windows added to the front of the space, charcoal exterior and trim, and some interior updates, the shop's design tries to highlight the building's existing midcentury modernity. 
"Goal was to keep the 'home vibe' as much as possible," Sierra told DCN. "We really like the classiness that a mid-century home offers with vintage and retro furniture pieces that give a nod to the timeless and classic styles our parents had when we were growing up. Some of those pieces just never go out of style."
A 2-group La Marzocco Linea PB handles is supported by a Mahlkönig Peak for espresso. A Baratza Sette 270wi grinder stands by for decaf. Batch brew is made in a Bunn machine, while a Baratza Forte BG grinder is reserved for slower, steadier manual pourovers.
While referencing the owners' thoughtful approach to coffee, the name of the business also playfully nods to the several long years of building renovations and property work to meet the city's requirements in converting the home from residential and commercial use. 
"Given our long fought battle to open the space, it was inspired heavily by the tortoise and the hare fable," said Sierra, who first held a "pre-opening" popup event in November 2021. 
Sierra roasts all of Slow & Steady's coffees on a customized Probat P12 roaster, where he also continues to roast for e-commerce and wholesale customers.
"Our priority is to work with sourcing companies who take the time to develop a long-term relationship with us, share the same quality focus as we do, provide excellent traceability, and who are transparent about their programs to ensure farmer wages are fair and equitable," said Sierra.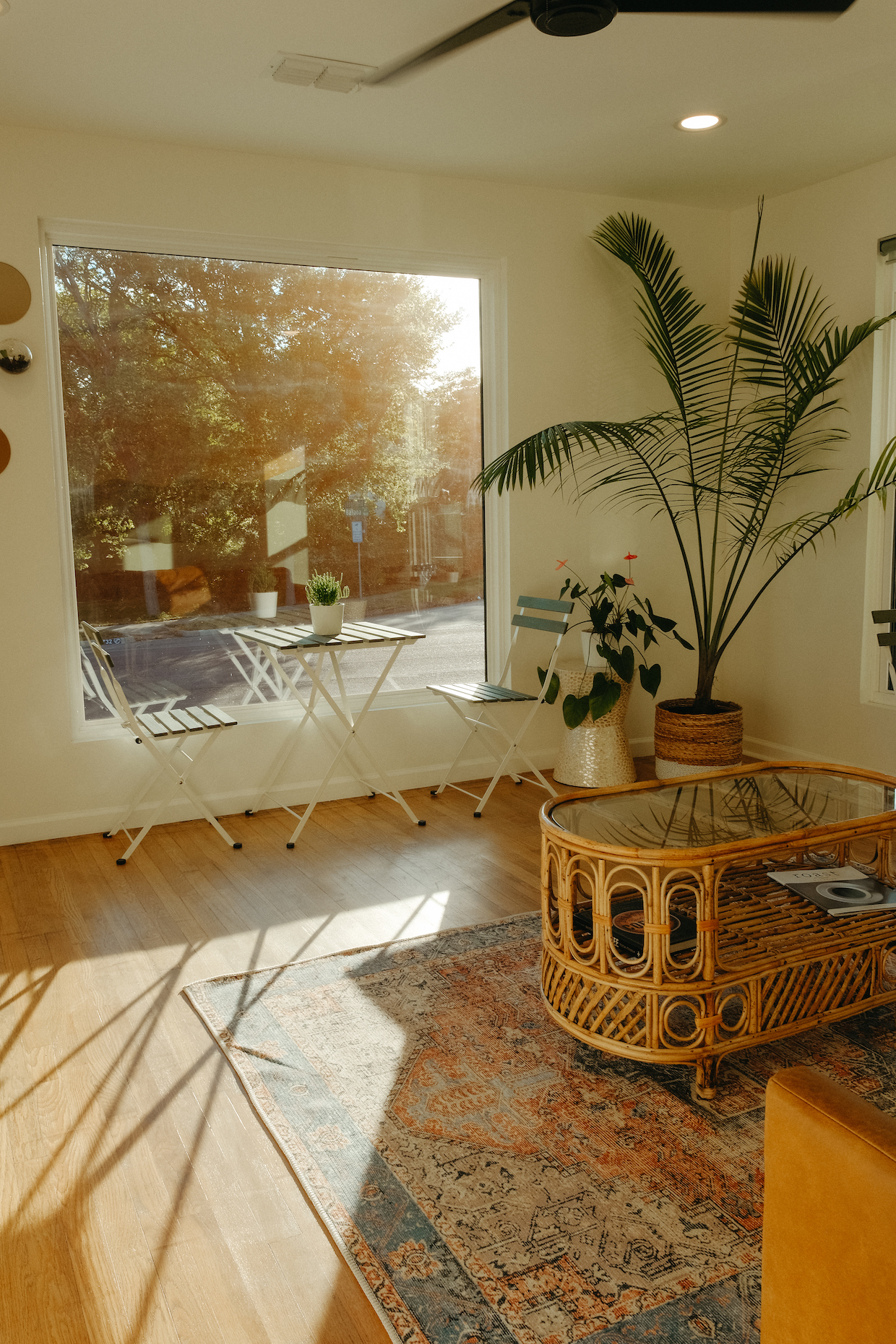 With administrative help Sierra's wife Jael and coffee-related support from Weston Stewart, Sierra initially founded the roasting business in 2016 under the name Graf Coffee. The concept was inspired by Sierra's past business trips to Portland, Oregon. 
"It was at Water Avenue Coffee where I had my first cup of a natural Ethiopian coffee that would forever change my perspective of coffee," said Sierra. "That was the beginning of the rabbit hole."
Sierra began experimenting with a Hottop machine at home before further learning the craft through consultations with experts such as Scott Rao, Rob Hoos and Joe Marrocco.
"Before I knew it, I was staring at a Probat P12," said Sierra. "I'm always a student with coffee, and that's what I love about it."
A gradual rebranding of the roasting operation under the Slow & Steady name is underway. The roastery will eventually be relocated into the garage of the Slow & Steady cafe house, where a grand opening celebration is currently planned for Saturday, Nov. 11.
---
Slow & Steady Coffee is located at 805 S Edgefield Ave. in Dallas. Tell DCN's editors about your new coffee shop or roastery here. 
More From DCN
Howard Bryman
Howard Bryman is the associate editor of Daily Coffee News by Roast Magazine. He is based in Portland, Oregon.