Welcome to DCN's Weekly Coffee News. Keep up with all the latest coffee industry stories and career opportunities by subscribing to DCN's newsletter. Tell our editors about your news here.
BSCA and Oritain Team Up for Forensic Coffee Traceability
The Brazil Specialty Coffee Association and agricultural tech firm Oritain have entered into a partnership that will involve coffee verification services for Brazilian coffees. Oritain says its solutions will provide "a guarantee of Brazilian coffee's provenance and origin no matter where it ends up in the world." Using genetic fingerprinting technology, Oritain has previously provided coffee verification services for the Alliance for Coffee Excellence and the Hawaii Coffee Association.
Expocacer and Illy Bring 'Regenerative Agriculture' Coffee to Global Market
Brazilian coffee cooperative Expocacer and Italian coffee roasting giant Illy have teamed up to bring a new certified "regenerative agriculture" coffee to market. With coffees from the Cerrado Coffee Growers Federation, the product is being marketed as the first industrial-scale regenerative-agriculture-certified coffee on the global market.
Brazilian Exporters Report Shipping Delays at Strained Ports
A report from Marcelo Teixeira of Reuters this week suggested export hubs are currently strained due to record volumes of non-coffee crops such as soy, corn and sugar. As a result, coffee exporters have reported experiencing shipping delays due to container shortages, according to the report.
Reef Bessette Wins New York Coffee Masters
Reef Bessette, the co-owner of San Francisco-based coffee company The Coffee Movement, won the 2023 Coffee Masters championship in New York City last week. The barista skills event was part of the annual New York Coffee Festival.
Coffee By Design Baristas Announce Plans to Unionize
Baristas at Portland, Maine-based roasting and retail company Coffee By Design have announced plans to unionize. According to a Portland Press Herald report, approximately 20 baristas would be covered by a potential collective bargaining agreement. CBD Owner Mary Allen Lindemann told the Press Herald, "For 29 years, we have worked to create a transparent and supportive workplace, and we will continue to do that." Coffee By Design was Roast Magazine's 2020 Roaster of the Year in the Macro category.
NLRB Judge: Howard Schultz's 'Angry Reaction' Violated Labor Law
A National Labor Relations Board judge concluded this week that former Starbucks CEO Howard Schultz violated labor laws when he told an employee that if they were not happy at Starbucks, they could go "work for another company." The comment was made during a "listening session" held by the company in Long Beach, California. The judge concluded that the "angry reaction" amounted to a warning, Reuters reported.
Death Wish Coffee Makes Fun of Dumb NCAA Rules
Death Wish Coffee Company launched a marketing campaign promoting NIL (name, image and likeness) deals with three college athletes. The knee-slapper is the fact that the athletes will remain anonymous (no names, images or likenesses disclosed) due to the NCAA's classification of caffeine as a potentially performance-enhancing substance when taken in large amounts.
NCA Accepting Applications for 'Charity of the Year'
The National Coffee Association of the United States has opened the submission period for its annual "Charity Showcase and Award" program. The submission deadline for the awards program — which typically celebrates the work of nonprofits or NGOs engaged in actual programming, as opposed to mere "charity" — is Dec. 1.
NAMA Names Karalynn McDermott of Eversys Coffee Legend of the Year
The National Automatic Merchandising Association (NAMA) has announced that Karalynn McDermott of super-automatic coffee equipment company Eversys has been named the 2023 Coffee Legend of the Year. The award will be presented at NAMA's Coffee Tea & Water show, happening Nov. 6-7 in Indianapolis, IN.
Bonavita Enthusiast with Glass Carafe Earns SCA Home Brewer Seal
The Specialty Coffee Association (SCA) announced that the Bonavita Enthusiast with Glass Carafe home coffee brewer has achieved SCA Certified Home Brewer certification. The certification scheme requires brewers to meet specific targets for variables such as temperature and time.
Red Rock Roasters Celebrates 30 Years with Giveaways
Pioneering New Mexico-based roasting company Red Rock Roasters is celebrating a remarkable 30 years in business with 30 days of giveaways during the month of November. Details on the promotion and celebration are here.
In Case You Missed It
Here are some of DCN's top stories from the past week…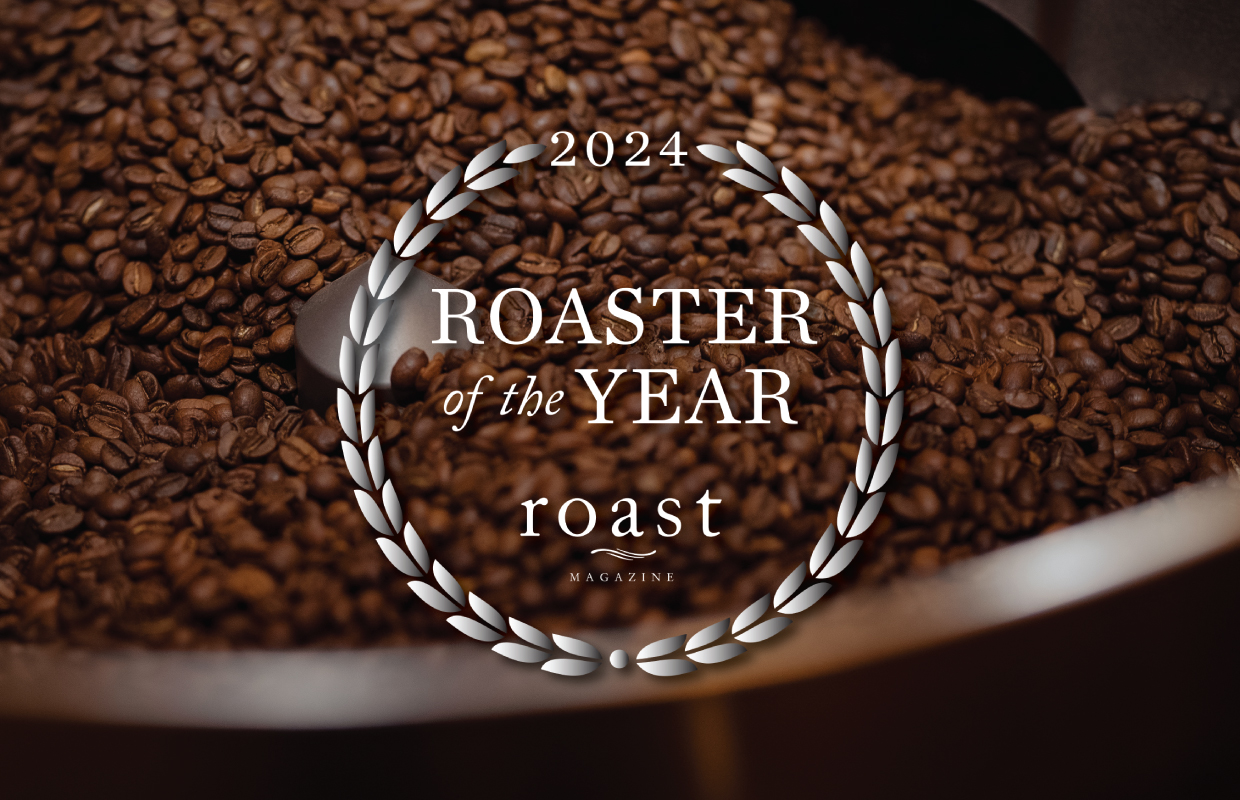 Roast Magazine Announces 2024 Roaster of the Year Winners
Bridge City Coffee and Verve Coffee Roasters have won Roast magazine's 20th annual Roaster of the Year award. The two coffee roasting companies will be featured in the trade publication's November/December 2023 issue… read more
The New Ground Control Machine Achieves Liftoff
Oakland, California-based commercial batch brewer maker Ground Control has officially launched sales of its compact new model, the New Ground Control… read more
Mahlkönig Teams with La Marzocco to Launch The Sync System
German commercial grinder maker Mahlkönig has teamed with Italian espresso equipment company La Marzocco to launch the Sync System, which links Mahlkönig grinders to wi-fi-enabled espresso machines for automatic grind adjustments… read more
Study: Coffee Industry at High Risk Due to Climate Change, Land Use and Pollinator Loss
A new study suggests that the loss of pollinators due to climate change and tropical deforestation will have a pronounced effect in the global coffee industry, further threatening the livelihoods of farmers while affecting global trade… read more
Save the Date: Roast Summit 2024 Coming to Portland in February
Registration is now open for Roast Summit 2024, a gathering of coffee roasting professionals taking place in the coffee oasis of Portland, Oregon… read more
Nespresso and Peet's Agree to Settle Capsule Trademark Suit
Lawyers on behalf of Nestlé-owned Nespresso and California-based Peet's Coffee say they have come to a settlement agreement in a 19-month copyright infringement case regarding coffee pods… read more
Three Questions with Muna Mohammed of Canada's Eight50 Coffee
Born in Ethiopia as the granddaughter of a coffee farmer but raised mainly in Canada, Eight50 Coffee Founder Muna Mohammed had a profound experience when seeing coffee's origins for the first time as an adult… read more
More From DCN