High-end coffee equipment retailer 1st Line Equipment recently launched the Torre Peppina EVO Premium, a dual-boiler espresso machine that grants baristas control over the steam and water capacity of the steam boiler.
The new machine comes through a collaboration between New Jersey-based coffee equipment seller 1st Line and startup Italian espresso equipment maker Torre.
The water-capacity feature on the Torre Peppina represents a departure from most steam boiler systems, which are typically built to adhere to a single non-adjustable factory-set capacity range.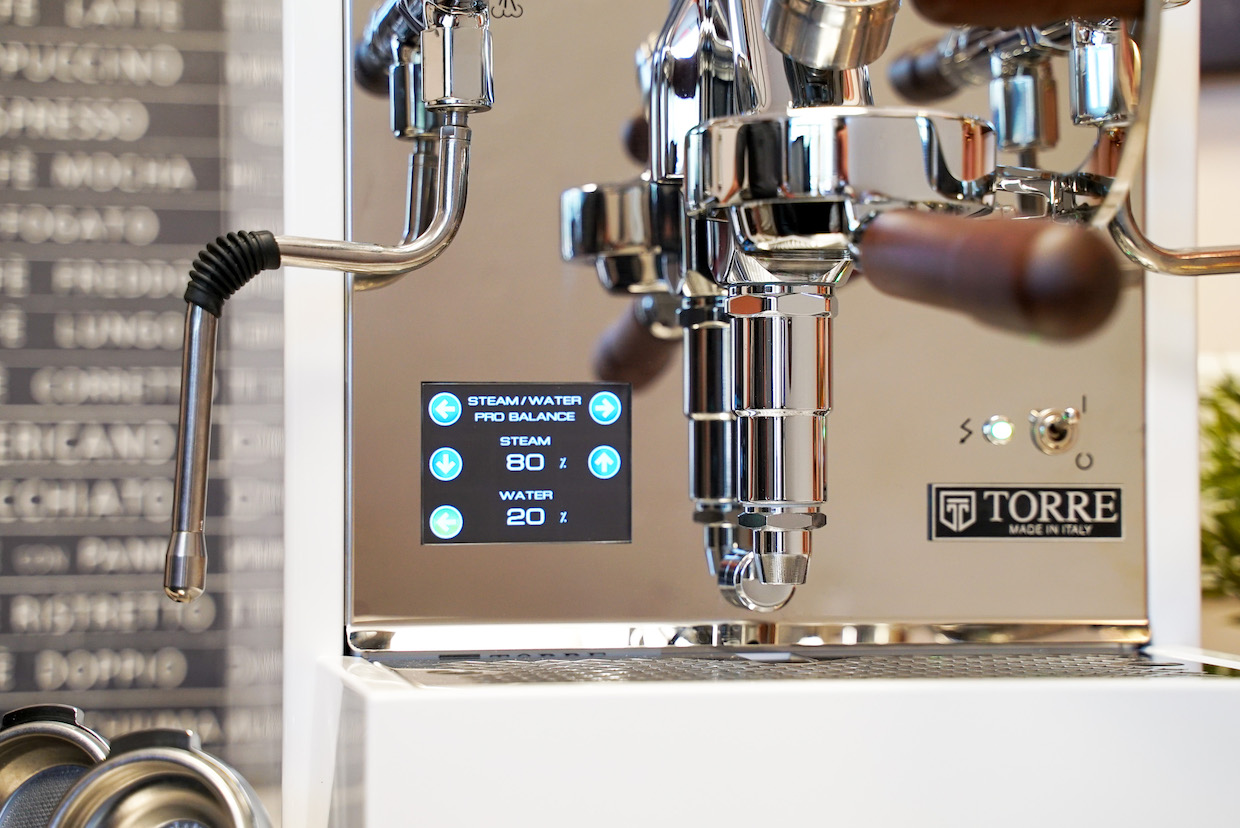 By adjusting the water level inside the 1.2-liter steam boiler, users can prioritize either greater steam capacity or greater hot water capacity. 
Sales of the machine launched at the end of August for $3,799.00. 1st Line founding business partner Jim Piccinich told Daily Coffee News that while a higher water level in the machine is intended generally for cafe americano beverages, users can dispense enough hot water from the Peppina EVO to brew a cup or two of drip/pourover coffee or tea.
"The problem with other dual boilers in this class is that if the user took out too much water from the hot water wand, the water in the steam boiler would deplete faster than the pump can refill [it]," Piccinich told DCN. "This scenario would damage the heating element in the steam boiler because it would be exposed to air. The Peppina EVO Premium was designed with this new feature, so it can better accommodate those who need more hot water, or those who need more steaming capacity."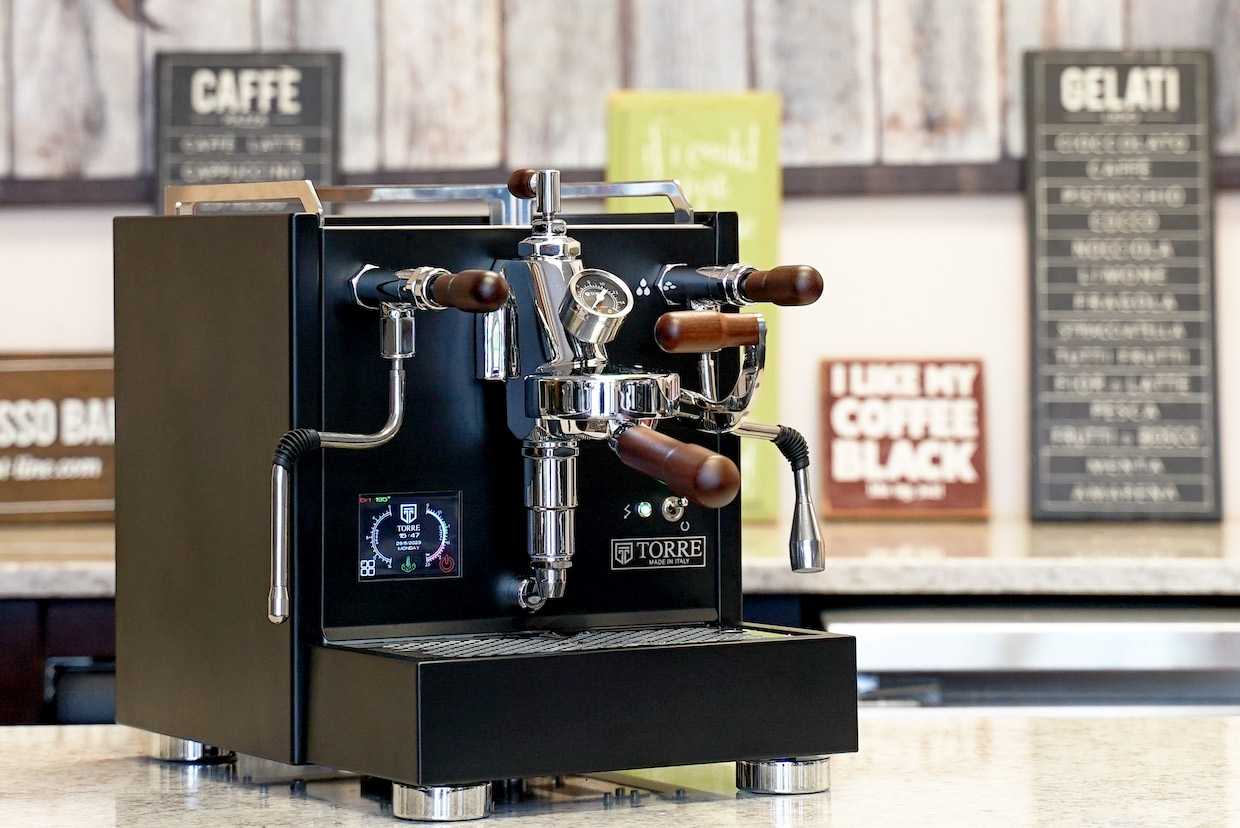 Through the touchscreen display, users can set water levels in increments of 10%, from 20-80% of the boiler's total volume. When optimized for maximum steam output, the machine can deliver up to 600 milliliters of hot water. Adjusted to the maximum water level, the remaining steam pressure can drive out approximately 900 milliliters of water.
Additional features on the Torre Peppina EVO include a commercial-grade rotary vein pump, the option to plumb directly to a water source or use an onboard reservoir, a group pressure gauge and a flow control paddle.
The machine also features Torre's hallmark "Ergolift" group activation lever, which extends outward in front of the group.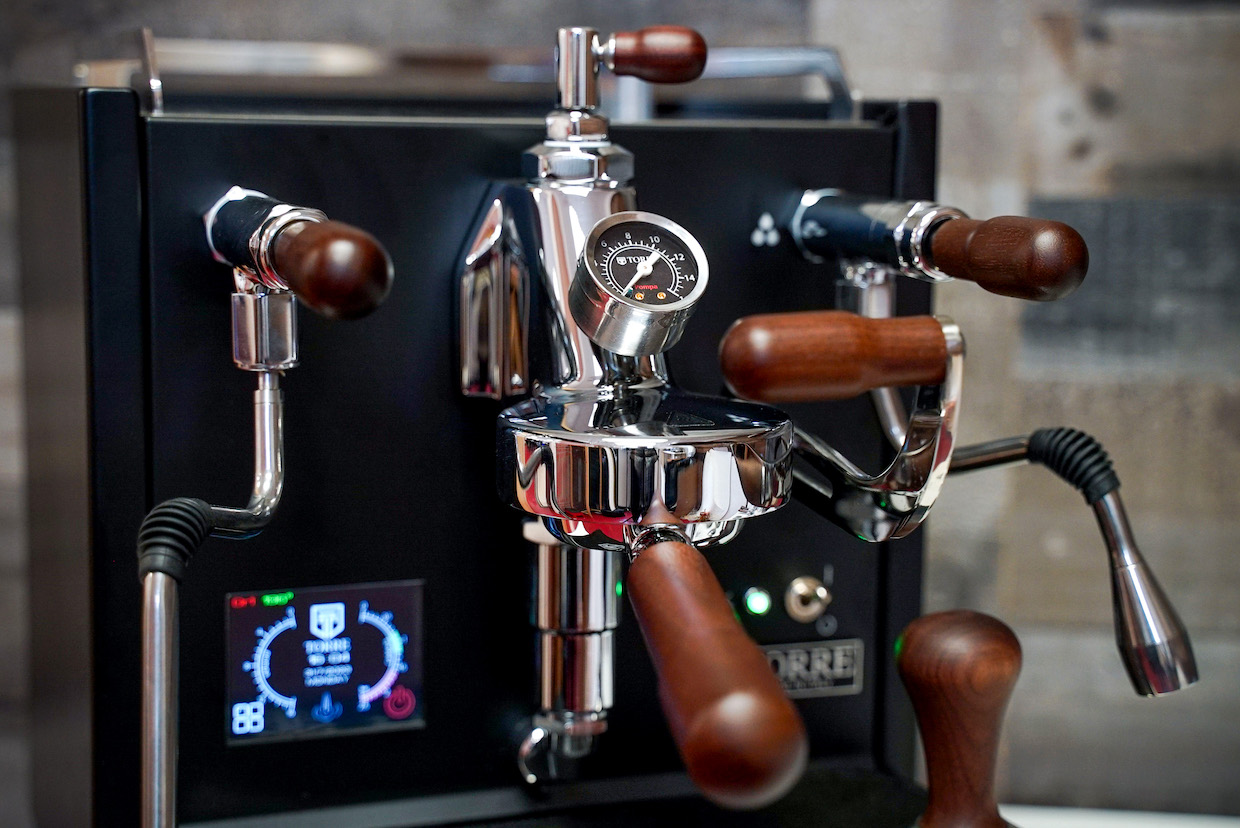 "The Ergolift dispensing lever allows you to start dispensing from the E61 group without having to move the water spout or the cappuccino cup," Torre Founder Andrea Ferrari told Daily Coffee News. "A simple idea, but ergonomic, effective, comfortable — and which has become the signature of our products."
Named after the medieval towers in its home base of Pavia, Italy, Torre was founded by Ferrari in 2020. Ferrari started his career riveting holes in the frames of Bezzera espresso machines in 2000. He gradually rose in the ranks to become director of R&D prior to starting his own company. 
"My dream was to be able to transfer all this experience into a new product, with my brand and my ideas," said Ferrari. "Torre's mission is to offer a product of superlative quality, 100% made in Italy, with impeccable finishes and which uses only state-of-the-art components and the top performances."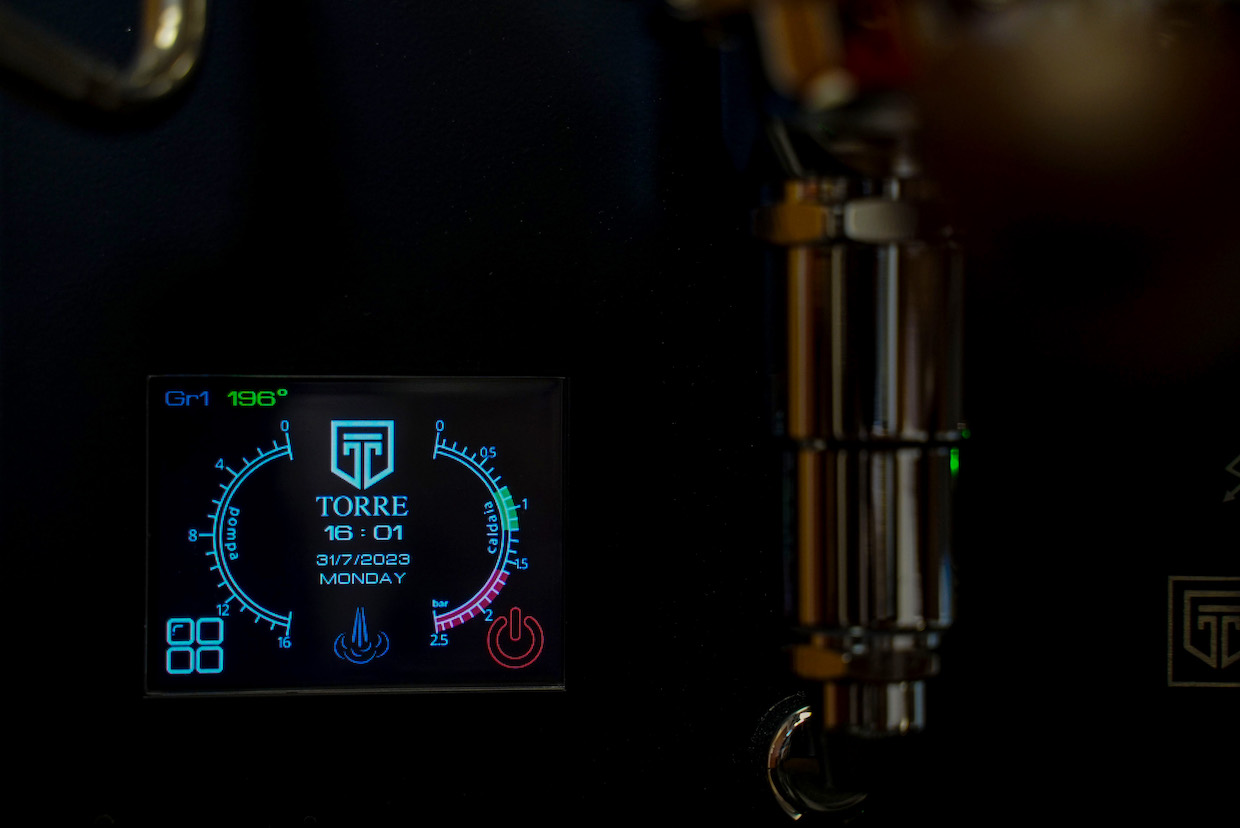 1st Line Equipment, meanwhile is engaged in numerous other product collaborations, including one with Italian brand VBM for the new VBM Dual Profiler espresso machine.
"We partner with certain manufacturers to become disruptive innovators," said Piccinich. "Not necessarily entire new machines, but wildly new features, like we did with the idea of the flow control device on top of the E61 grouphead."
Piccinich said 1st Line is continuing to collaborate with Torre for other forthcoming products. 
---
Does your coffee business have news to share? Let DCN's editors know here. 
More From DCN
Howard Bryman
Howard Bryman is the associate editor of Daily Coffee News by Roast Magazine. He is based in Portland, Oregon.