Coffee grinder maker HeyCafé, part of the Hemro Group, has launched the Jack Allround Grinder, a compact multipurpose grinder for cafes.
Centered on an original set of 64-millimeter flat hardened steel burrs made in Germany, the Jack includes a height-adjustable tray to accommodate a variety of receptacles. It also comes with a retention-purging bellows for single-dose use as an alternative to its included 250-gram hopper.
"Jack is not categorized as a consumer market grinder; it is a professional all-round grinder, exceptionally versatile and crafted to enhance your coffee grinding experience," Lena Battegay, head of group marketing for Hemro Group, told Daily Coffee News. "In many cases, we observe that the requirements of prosumers closely align with the demands of professionals. Consequently, Jack can also serve as an excellent grinder for prosumers."
With a cast aluminum grind chamber equipped with cooling ribs designed to minimize heat transfer to the grounds, The Jack has a stepless grind adjustment system that promises the fineness of ibrik to the coarseness of French press. All of these brew methods are supported by the Jack's original all-purpose burrs, which are not interchangeable with any other burrs, bucking the recent trend among other manufacturers focused on the popular 64-millimeter burr size.
"The crucial perfect match between the motor and the burr set is not ensured when replacing your burrs with imitation or non-Hemro burrs," Battegay said. "The burr replacement with unoriginal burrs impacts performance, lifetime, liability and safety, as well as warranty."
Founded in Shanghai in 2006, HeyCafé became a fully owned subsidiary of HEMRO Group in 2019, and has recently been updating its product portfolio. Late last year, HeyCafé launched Buddy espresso grinders, with or without dosers, as the successors to models in the HC-600 line. The Jack grinder will replace the H1 Allround grinder, which HeyCafé will be discontinuing. The HC-880 Lab and Lab S batch grinders for roastery and cafe settings are the only remaining legacy models.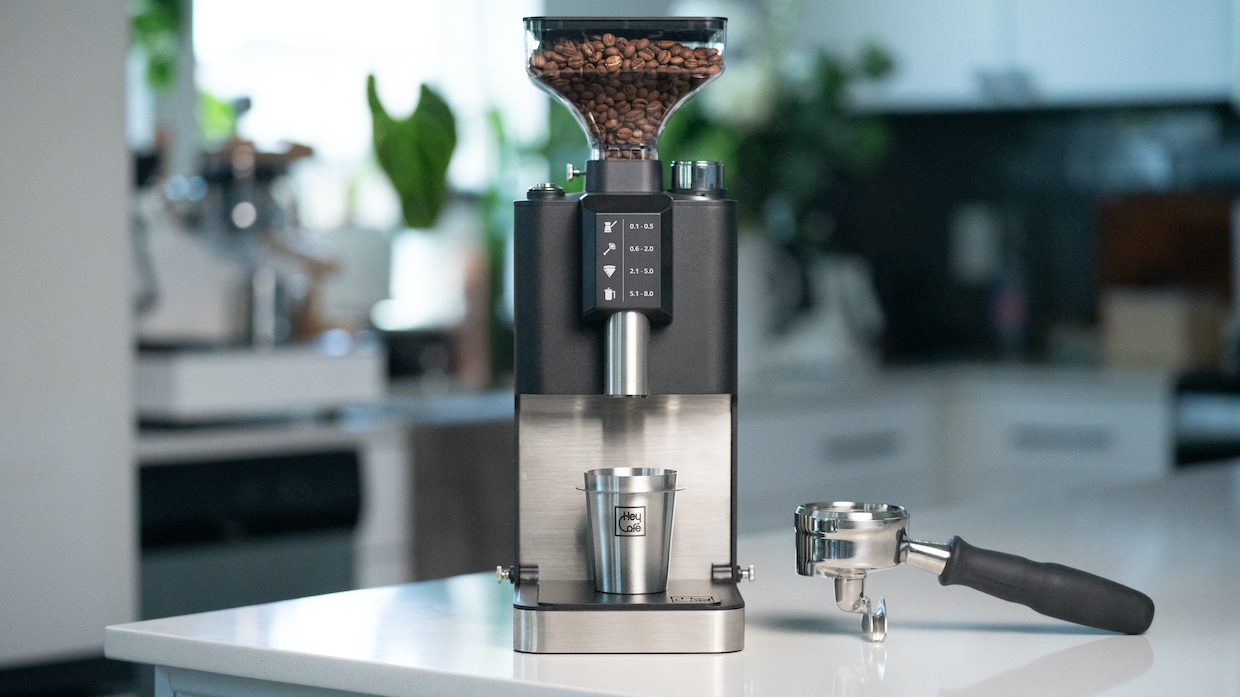 Pre-orders for black or white Jack grinders that commenced production last month have been accepted at prices the company said differ by region and distributor. Seattle-based Visions Espresso has the Jack listed at $799.
"Jack is not named after a particular person or 'jack of all trades,' but follows our updated brand identity," Battegay told DCN. "HeyCafé is a fun and easy-to-understand brand for coffee entrepreneurs… Our vision is HeyCafé becoming the go-to entry level brand in coffee grinding, as we are with Mahlkönig in Premium+ and with Anfim in the commercial segment."
---
Does your coffee business have news to share? Let DCN's editors know here. 
More From DCN
Howard Bryman
Howard Bryman is the associate editor of Daily Coffee News by Roast Magazine. He is based in Portland, Oregon.