London, UK-based industrial designer and devoted coffee drinker Alexander Shayle has introduced the Silo/Mill, a vacuum storage jar and coffee grinder product set that playfully captures agricultural architecture forms.
Both products reference visual elements of their namesake large agricultural structures, including corrugated steel paneling and structural support beams.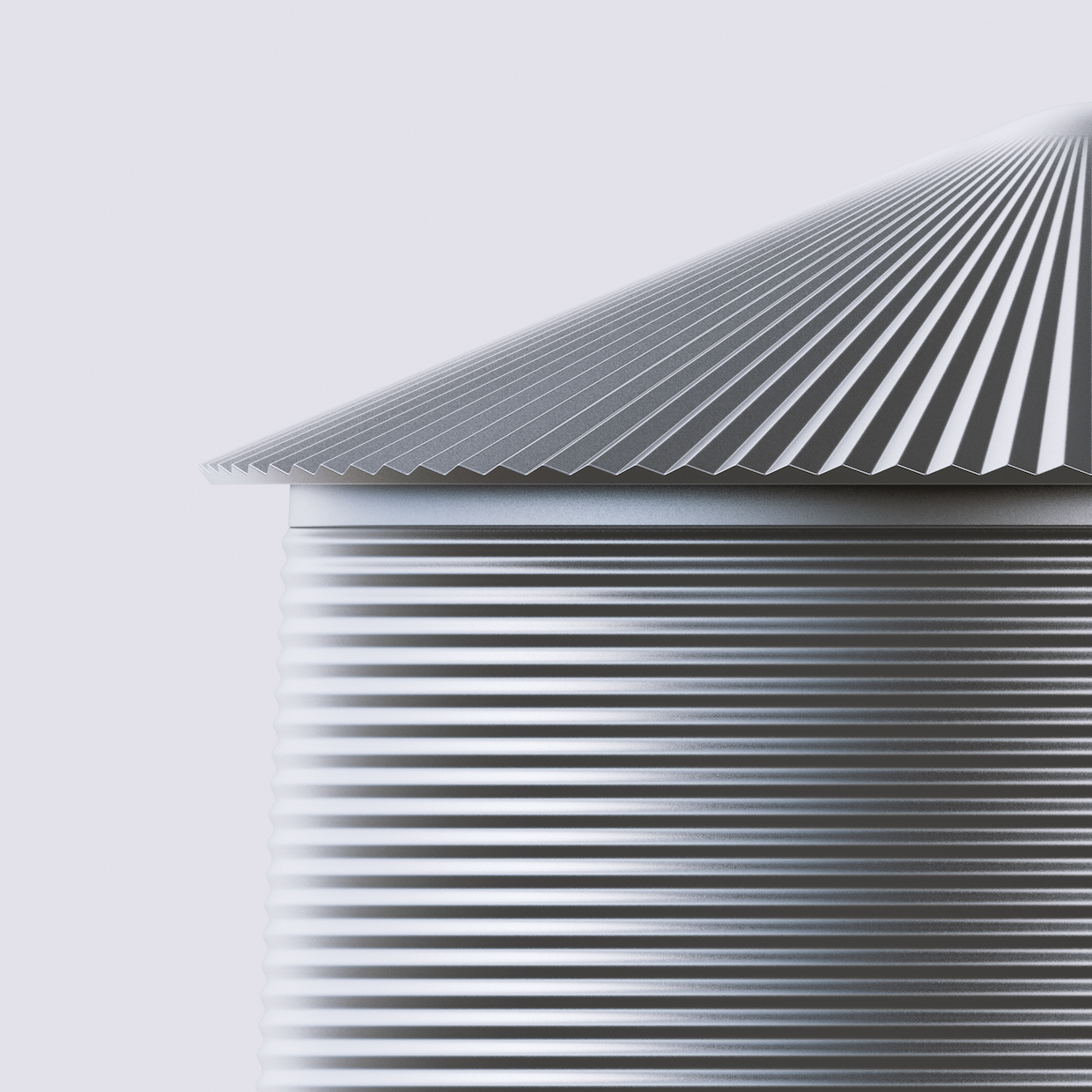 "This project was conceived from a reflection I had about the parallels between industrial processes and architecture in agriculture, and the ritual of coffee making, from storage of beans to the cup," Shayle recently told DCN. "I wanted to create something that felt simultaneously architectural, brutal and raw, but also domestic and refined. This scaling down and inherent contrast yields a very interesting visual language and opens up a really nice dialogue about products that are satisfying to use, durable and sustainable through repairability and material choices."
Both the Silo and Mill are conceptual designs, as opposed to production-ready prototypes, although Shayle designed each with practical production and usage applications in mind.
Inspired by windmills, the Mill grinder is designed to house a stepless 50-mm flat burr set, powered by an electric motor with an analogue control dial. Envisioned for use next to the storage Silo, the Mill offers a straight-through system through to the dosing funnel for single-dosing.
Referencing a grain silo, the Silo storage jar can be adjusted to different sizes through stacking its body's threaded rings. Additionally, as the amount of coffee inside the container decreases with use, the lid can be rotated drawing an internal plate upward to create less internal volume.
Shayle said the idea is that "the decreasing internal volume results in little or no oxygen inside the container, keeping beans fresher for longer."
Both products are made from a high-recycled-content aluminum alloy, using die casting and CNC machine processes, according to the designer, who has previously applied his design acumen to products such as smartphones and audio products, as well as to bespoke restaurant products.
In the coffee universe, Shayle was previously involved in the design of the PuckPuck cold brew dripper (see DCN's feature), as well as the ROK W1 Pour-Over Filter.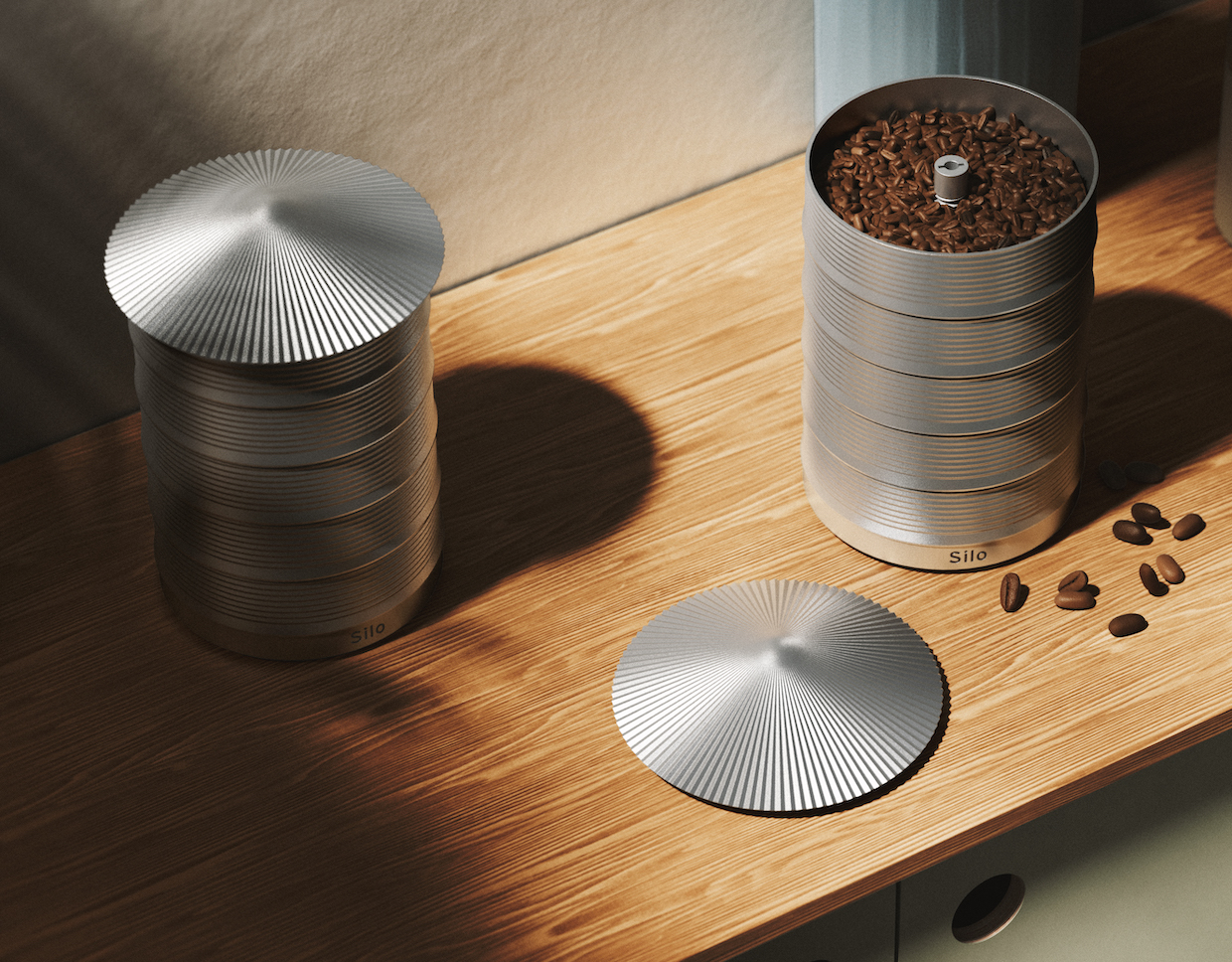 "As an industrial designer who has brought multiple coffee making products to market, it was only a matter of time until I had a stab at conceptualizing products in this space for myself," said Shayle.
An avid coffee drinker who uses a Profitec Pro 400 espresso machine and Rocket Faustino grinder at home, Shayle suggested more could be in store within his agriculturally inspired coffee product line.
Said Shayle, "At some point I will certainly be designing the inevitable espresso machine that sits at the top end of this family of products."
---
Design Details is an ongoing editorial feature in Daily Coffee News focused on individual examples of coffee shop architecture, interior design, packaging design or branding. If you are a coffee shop owner, designer or architect and would like to submit your project for consideration, reach our editors here.
More From DCN